Bluestacks Alternative: for you, and welcome back to Gossipfunda. Today we present you the top alternatives to BlueStacks. If you are not familiar with BlueStacks, do not worry – Gossipfunda has got everything covered. In this article, we will discuss briefly about android emulators and BlueStacks, and some alternatives to BlueStacks that are absolutely free to use. They can be downloaded hassle-free from the internet and can be used straightaway. Before we begin with, make sure to check out: Bluestacks article to know more about BlueStacks and how to tweak with its settings to change the number of cores and RAM dedicated. So before any delay, let's get started.
Android Emulator and BlueStacks
So first thing first, what on earth is this android emulator? Well, if you know about this, then this section may seem a bit silly to you. However, we are going to briefly discuss about this stuff. So as its name says, Android emulator is a piece of software that creates an Android environment on your Windows PC or Mac. This allows you to run android apps and games in your computer. Pretty fun, isn't it?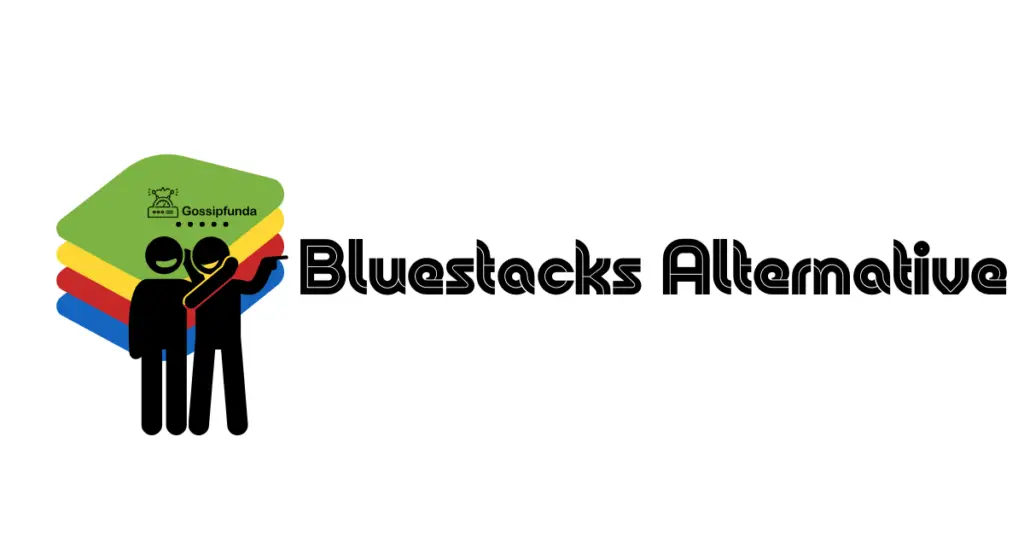 BlueStacks is a technology company based in America. BlueStacks has produced the BlueStacks App Player and various other cloud-based cross-platform products. The BlueStacks App Player is fundamentally an Android emulator. It enables Android applications to run on your Windows PC or Mac. The products from BlueStacks include:
BlueStacks App Player
BlueStacks for Mac
BlueStacks 2
BlueStacks TV
BlueStacks 3
BlueStacks 4
Why searching for alternatives when we have BlueStacks?
Well, if you're a BlueStacks lover then you're not going to like this section. BlueStacks is no doubt one of the best Android emulators available. However, it's not that lightweight. The minimum requirements to run BlueStacks on your Windows PC include 2 GB or higher RAM and 5 GB free hard drive space. Not only that, an up-to-date graphic card driver is also recommended. For macOS Sierra or higher, the minimum requirement is a 4 GB RAM and 4 GB free disk space. Now, this is the problem for the most low to lower-medium end computers.
If you don't have much cores and RAM to dedicate to BlueStacks, it'll not run smooth. Rather, it'll cause a lot of lag, which is not at all acceptable especially when you're using it to play Android games on your PC. On the other hand, we will also look at some better options that give better performance than BlueStacks on high-end PCs. Also, one of the most common error with BlueStacks is the "black screen after signing in to BlueStacks with Google account". These things bring up the need of some alternatives that are lightweight, would act as an android emulator, and would solve the problems.
Top Bluestacks Alternative
Below are the top alternatives to BlueStacks that Gossipfunda brings forward for you. BlueStacks is good, but let us have a look at some other applications that offer something more than BlueStacks, having a great user experience.
LDPlayer – Gaming Andriod Emulator
If you are a hardcore gamer, looking for a high-performance emulator that can play heavy mobile games on your Windows PC, let me introduce you to LDPlayer. LDPlayer is one of the best alternatives to BlueStacks when you talk about gaming android emulator. LDPlayer constantly keeps improving and developing new gamer-oriented features. These include multi-instances, script recorder, keyboard or gamepad control, and so on.
The most advanced version of LDPlayer was released on 9th January 2020. LDPlayer 4 runs the Android kernel Android 7.1.2 Nougat or Android(N). LDPlayer is capable of handling heavy-loaded games. It comes with wider compatibility for diverse It provides you the feel of a native OSkinds of apps.
LDPlayer can use your PC Virtualization Technology to give a great performance for dedicated graphics as well as integrated graphics. It is compatible with AMD, Nvidia and Intel-powered Windows.
YouWave Android Emulator
YouWave Android Emulator is a free lightweight solution, if you are looking for an alternative to BlueStacks. It lets you get an amazing Android experience on your PC. YouWave is available for Windows 7, 8, 8.1 as well as older versions such as XP.
YouWave also supports multi-player online games, which is awesome for the gaming freaks out there.
Nox Player
Nox Player is another popular alternative to BlueStacks. It was crafted especially for gamers. Nox Player comes with some really popular features, especially its user interface. The UI of Nox Player is quite different than the other emulators available in the market. However, you'll get its taste once you start using it.
Nox comes with Google Play installed (like BlueStacks). That is why you do not need to worry about apps. It also has a file explorer, which makes it easy for you to install an APK file downloaded from the internet.
The Nox Player comes with options to simulate gestures or touch. It also has an option to record the screen that can be shared.
The Nox Player is dependent on Android 4.4. In the configuration section, you can tweak with the amount of FPS and CPU cores or RAM to dedicate to it. It runs on both OpenGL and DirectX, but if you're getting problem in one mode, feel free to switch to the other.
Andy Android Emulator
Andy Android Emulator is another free alternative to BlueStacks that comes in the list of top alternatives to BlueStacks. It comes with support of multiple developers, and lets you have an Android experience on your PC with great ease.
You can use WhatsApp, Viber, Hike, or any other app alongside playing games. Not only that, you can use your mobile as a controller to access the apps in it, at the same time when you're playing.
The Andy emulator is indeed providing a great competition to BlueStacks because of its awesome added features. No doubt, Andy Emulator is the best choice if you just want to have a swift Android experience.
Genymotion
Genymotion is a very user-friendly emulator. This provides all Android developers the opportunity to test their Beta apps, without getting them harmed virtually.
Genymotion is available for a wide range of Android versions, ranging from 2.3 to 7.0 (N). Genymotion is powered by OpenGL2.0 technology, due to which it has a very smooth application interface.
Remix OS Player
On 5th position in our list is the Remix OS Player. This is a very popular name even among tech, gadgetry and software illiterates. This is one of the good reasons enough to provide a good competition to BlueStacks.
Remix OS Player is simply one of the best emulators for high-end PCs. It is one of the most updated player. It has the power to run heavy Android applications and games pretty easily on your PC.
Remix OS has a simple interface and is a multi-asker. You can run multiple apps on Remix OS Player, without causing any problem to the other apps (this depends on the memory you allocate to it, though).
Android-x86
The Android-x86 allows one to run Android apps on an Intel x86 or AMD processor-powered PC. It affords you the sensation of a native OS. x86 is based on DVM (Dalvik Virtual Machine).
It is not that popular than its other friend on the list of BlueStacks alternatives, but it has been up running since the day it was born.
MEmu
MEmu supports both Intel and AMD chipsets. It is one of the up and coming Android emulators. MEmu supports running multiple instances at a time, which lets it go boom. MEmu can be downloaded and used for free, and it will surely see a major productivity upgrade shortly.
KoPlayer
The final item in our list of best BlueStacks alternative, is KoPlayer. KoPlayer is relatively new to the market.
The main focus of KoPlayer is on gaming. It gives you the ability to use key mapping. You can do this to emulate a controller with your keyboard. Also, you'll be capable of recording during gameplay, which can be uploaded anywhere. This feature is really handy if you are a youtuber.
The install process of KoPlayer is very straightforward. Though it has some issues that are likely to be fixed in the future, KoPlayer is a good alternative to BlueStacks to start with.
More Bluestacks Alternative
Conclusion
Finally, it's now the time to bid farewell. So by now, you know a bit about Android emulators and their functions. You have come to know about BlueStacks, its minimum requirements. The core topic of discussion was the best alternatives to BlueStacks, and we have brought to you 9 other software that are alternatives to BlueStacks. Some are free to use, while some offer more features in their Premium version. It is always recommended to use the free version of any software first. If you get hold of it and start liking it, then go for some of the premia or paid plans. We have discussed some alternatives that come with better features than BlueStacks (for high-end PCs). We have also discussed the lightweight alternatives to BlueStacks that are suitable for low-end PCs. Have a good day.