A lot of companies have started offering cloud services to their customers, be it OnePlus, Samsung, Apple, Google, or other clouds. This has turned out to be a huge success for the companies as it is one of the best solutions for people who have low storage on their phone or PC or the people who simply want to have access to their files anytime and anywhere.
What is cloud computing?
Well, according to Wikipedia: Cloud computing is the on-demand availability of computer system resources, especially data storage and computing power, without direct active management by the user.
And that's the gist of it! Your files are stored in the data centers of these corporations, and you can access them over the internet. What happens here is that you occupy space in their data center rather than the files occupying space on your device. I personally find cloud computing extremely convenient! I'll tell you the ways I use it to make my life easier.
I have a habit of working on OneDrive. All my files stay there. The advantages of this? As soon as I make a change in my file, be it extremely minor, it gets saved directly into OneDrive at that moment (given that my pc is connected to the internet). Now I'm taking a ride home and decide to make an edit in a file. I can simply pull out my phone and start working on it immediately (assuming my phone is connected to the internet). Same with google photos. It offers unlimited high-quality photo storage. I wouldn't have stored 10 years' worth of photographs on my phone if it weren't for Google Drive. There are more than 30 GB stored there, and I have all that extra space on my phone! How cool is that?
On top of that, I can access these photos from any device if I login to my Microsoft/Google account, respectively. I could even access it on the moon if we get internet there someday! That's the power of cloud computing.
Innovative Cloud Computing Uses
Companies like Google are coming up with innovative solutions like Google Stadia. It is the "Netflix of Gaming." Users don't necessarily need a powerful CPU, GPU, or a lot of storage. The game is directly streamed onto the device, with all the computing been done by Google's computers. Imagine this, instead of spending thousands of dollars on a gaming computer. You can get a google stadia subscription and start playing with your current hardware. As the definition states, it is the on-demand availability of computer system resources, especially data storage and computing power. So, what stadia does is takes input on your computer, sends it to the Google computer, which processes the data, and then sends it back to your computer. This doesn't require a fast PC, but it does require an extremely fast internet connection because Google Stadia streams game up to 4K resolution, and if you don't wanna miss out on that, you gotta have the fastest internet.
Don't Miss: com.samsung.android.incallui
When launched, Netflix was the OG of cloud entertainment. Gone were the days when you had to buy a cd or rent one to watch a movie or a show. A library of hundreds of CDs at home was converted into a library of millions of titles on a Netflix subscription. You saved all that space on your PC/in your house because of the ability to stream things directly on your device.
Samsung Cloud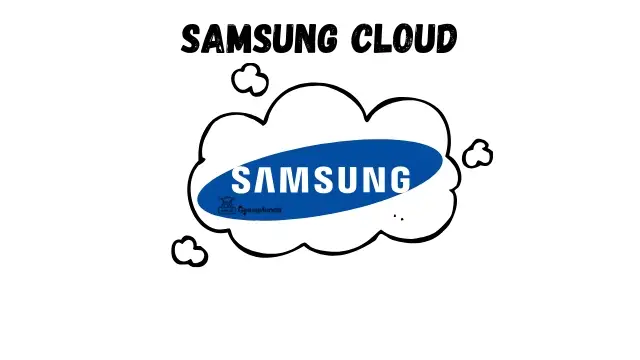 Samsung Partnered with cloud storage service dropbox in 2011 and used to earlier include the dropbox app in its phone by default. Now, Samsung has a Samsung cloud introduced in recent years. Samsung Cloud is limited only to Samsung devices at present, and hence, it is not as popular as google drive or Microsoft OneDrive. It is an extremely convenient feature for those in the "Samsung Ecosystem". Although let's be honest, how many people really are?
Samsung Cloud is Samsung's very own cloud service that comes along with Samsung devices. It conveniently and seamlessly lets you access to access backup and restores your data on all of your Samsung devices. It is available on all Samsung devices.
Backup and restore data and settings.
You can keep your data, settings, and photos backed up with Samsung Cloud. With everything stored on the cloud, from your contact, settings, pictures, home screen layout, and its apps to the Wi-Fi and alarm settings to your apps, when and if your device stops working or you lose it, you will have one less thing to worry about. Restoring your data and settings to a new device or an existing one is simple with Samsung Cloud If you are a Samsung nerd. Everything remains in the same place, and your new device becomes just like your old one (in terms of your habits, not otherwise 😉).
Access your photos on multiple devices any time
Whenever you take a photo on your Samsung smartphone, it gets saved both in the gallery and on the Samsung Cloud. To get started, all you need to do on your device is, sign in to your Samsung account. There is no need for a separate cloud app with Samsung Cloud. With this, you're now able to access your photos and other files and dad from your other devices on demand. You no longer have to transfer files and make your life difficult! The range of Samsung devices continues to grow, and so, you'll soon be able to access your data from wherever you want.
Plans
The Basic Samsung Cloud Plan is included and is free of cost. You will need an upgrade for more. If you need more storage, it is extremely easy to buy more.  You can buy it directly from your phone's settings menu. The basic plan comes with 15 GB of storage, and you can expand this to 50 GB or 200GB by paying a monthly amount.
It is $0.99 a month for 15 GB storage and $2.99 for 200GB. One important thing to note here is that Verizon customers do not enjoy the first 15GB of free cloud storage on a new Samsung Galaxy phone.
Saving Data on Samsung Cloud
Settings -> Cloud and Accounts -> Samsung Cloud
You can then manage your data from here. This page displays cloud storage usage, and you can also backup your data from here or choose to restore it. It gets synced across all your devices. Another important thing to note is that the Samsung cloud does not provide microSD card support.
Devices that are older than the Galaxy S6 do not enjoy this service from Samsung. Samsung Cloud files can be accessed from your computer via support.samsungcloud.com. However, the downside of this is that you cannot upload files to it from your PC. It would help if you had a phone or tablet to do that.
Should you use it?
So finally, you know everything you need to about Samsung Cloud. So, should you use it? Don't. The main problem with cloud storage of companies like Samsung, OnePlus, and Huawei is that they are limited. You cannot access it or use it the way you would use Google Drive or Microsoft OneDrive over any device you want to. Both these services also offer online Microsoft office features (OneDrive) and Google Docs, Sheets, and Slides, which can be used to edit your documents on the browser on any device irrespective of the brand or make. They are true cloud storage solutions.
Moreover, the Samsung cloud offers a maximum of 200 GBs of storage a month, whereas the Samsung Galaxy S20 Ultra comes with up to 1 TB of storage. If you're getting a device with that amount of storage, you'd surely want to be able to back up all your precious data. However, you can't because the maximum room you get is 200GB!
Google Drive offers a maximum of 1 TB of storage on its cloud at $7.99 a month, which is a reasonable price for someone buying a $1500+ phone.
Also, Samsung has recently announced a partnership with OneDrive for the Samsung Galaxy S20 series, where they are offering Samsung Access. It provides a premium care membership, Microsoft 365 subscription, and 1 TB of OneDrive Storage. The access membership costs $37/Month for S20, $42/Month for S20 Plus, and $48/Month for S20 Ultra.
This is a great move by Samsung to integrate the Microsoft facilities into their phones using this innovative membership. Although a little pricey, it has excellent benefits for potential customers.
Wrap up
Cloud computing has come a long way, and it still has a long way to go. The technology is revolutionary, and it's uses are endless. It started with saving files online, then went to streaming movies online. And now, you can play games using it in 4K quality and 60 frames per second, and this is just the beginning. It is the best way to save your data. And to do a lot of other things without having to use your laptop's processor extensively. Letting a supercomputer do the hard work for it.