Want to play Xbox games on android? Stuck with the Xbox emulator!? We made a small package for you to know everything about Xbox it. Even if you are a PC player, we got you covered with our Xbox emulator for the PC list. You are wondering how to install or where to download android emulator for your games? Multiple problems with queries, and one place you can find all your answers in, check out our guild on "Xbox emulator for android."
What is an emulator in the first place?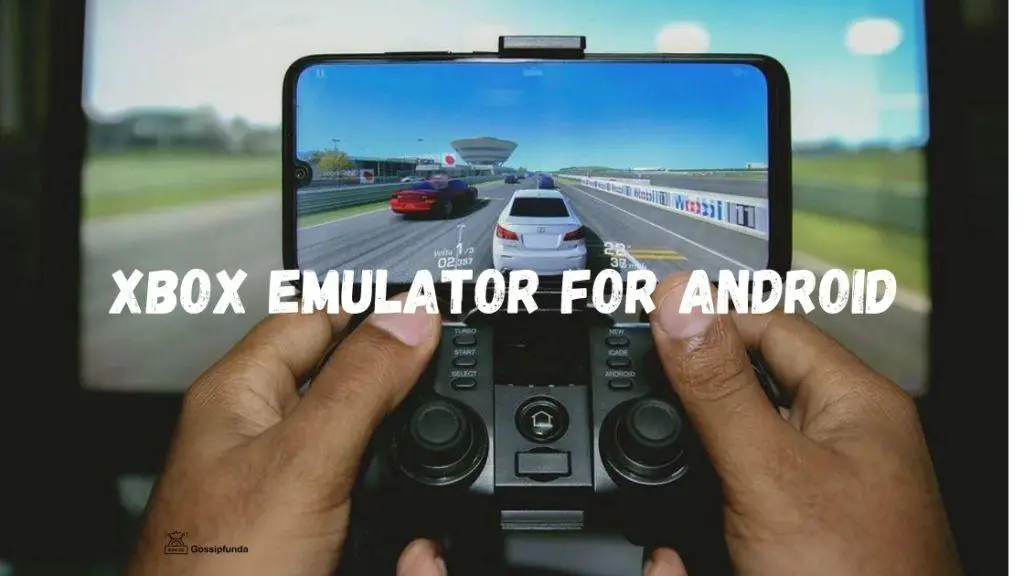 An emulator is a software, we install, or use to disguise hardware into other hardware for interacting with the target software. Or in simple words, we install certain applications in your mobile to disguise it, and be able to read the ISO file. If you are getting lost, then it's understandable, but worries not as we will discuss its working later in the article. 
For now, understand that an emulator is used when certain hardware gets too old and no longer is available. Like in our case, Microsoft halted the production of the Xbox 360 for the newer model they launched in 2013. So you can no longer buy an Xbox 360 even if you want to and if you. So our only option is to use an emulator to play our favorite classic Xbox games.
Don't miss: Android emulators on PC
What is an Xbox?
You may be living under a rock for the last two decades if you don't know about an Xbox, but we got your back on the topic. 
Xbox was developed by Microsoft and released for the public on 15 November 2001 to enter the gaming console market and give Sony a tough competition. Xbox is like your personal computer, but the only difference is that you can only play games and watch your favorite movies on the Xbox. 
There have been few generations of Xbox released over the time with the latest being Xbox Series X announced on 12 December 2019. 
You must be thinking–why people don't just buy a PC and play games on it!? 
The Xbox is made to optimize the gaming performance and experience, or you can say it is made to perform a single task, i.e., to play games. Thus Xbox can cost significantly less and still perform better than most gaming PCs and is more ergonomic and better to play games on. Xbox is aimed at hardcore gamers and people who want to keep gaming limited to their living room.
How does the Xbox emulator for android work?
The emulator works by interacting with Xbox operating system in such a manner as to make Xbox understand android's instructions and android under input from Xbox's operations system. If you are wondering about the different operations systems, then note that your phone uses the Android operating system, and Xbox uses an operating system with windows core and a heavily modified Hyper-V HyperVision.
Emulators are compilers that use binary conversions to communicate between the Xbox OS and Android OS. It communicates and exchanges the instructions from android to Xbox. Once the input is processed, the Xbox sends output, and again emulator uses binary conversions, so android understands the output. The whole process is very processor-intensive and dynamic.
If you are wondering what can compiler, then just understand that it is a computer program that converts instructions in one programing language/system to another programing language/system.
See more about it on our YouTube channel:
How to download and use
So first note that all mostly use two famous Xbox emulators, and we will show you about both of the emulators here.
NOTE: Some websites will not be allowed in your country for the reason that all emulators are not legal and are not regulated by any major company or body. So you may need to download a VPN or Virtual Private Network to open and download emulators.
Some widely used VPNs are:
Note that these emulators are not available on PlayStore, so you have to download it from an outside source.
Now let's start with our emulators:
Original Xbox Emulator
The Original Xbox Emulator is an emulator of the first-generation Xbox console. You can download and install the emulator on your android smartphone and get started with playing your favorite Xbox games.
However, the language on the app is mandarin and cannot be changed, as there is no support for English. Using the app is straightforward, opens the app, and downloads the game you wish to play. If you are stuck anywhere, then just follow the guide.
Step 1) Download and install the apk. 
If you get a message for an "unknown source error," then follow these steps.
Settings  -> Security
Security -> Unknown Sources
Allow when a security question pops up.
Step 2) Now open the apk and install it. If it shows a security pop-up, then allow.
Step 3) Open the app that you just installed.
Step 4) Navigate through titles and download the title you want to play.
Note: Original Xbox emulator may not work on android 10 due to compatibility issues.
Xbox 360 EMULATOR FOR ANDROID
You can use Xbox 360 Emulator as it supports English, but using the app is not straightforward as you have to download ISO files for games you want to play differently. However, we make your work a lot easier and make a step-by-step guide for your help on the Xbox emulator for android.
Step1) Download and install the apk on your smartphone.
Step2) Open Xbox 360 emulator for the first time. You will be greeted with a request to locate the ISO file on the smartphone.
Step3) Download the iSO file for the game you want from the romsforever.
Step4) Locate the file when the app opens and enjoy your gaming spree.
Also, check out: How to play android games on PC?
If you want to give it a try on your personal computer
The CXBX Project
CXBX project is viral amongst users who wish to emulate Xbox games on their personal computers. It converts raw ISO files into EXE files so your computer can directly interact with the files and give you the best performance. If you use any virtual environments, then the performance will get compromised.
It provides easy installation and setup with the wizard, and you can follow steps. However, it only supports 5 games. So if you are planning to play Turok, Battle Cry, Whacked,  Futurama,  and Smashing Drive, only you should download the CXBX project.
XEON EMULATOR
It is similar to the CXBX project and is another popular emulator for PC. It supports most titles on its platform, stable enough to enjoy, and is also easy to install. But you may notice some glitches and bugs here and there which are acceptable for gaming smoothly.
It also supports  Linux, so if you are a Linux user, this is your go-to emulator.
It offers a build-in ISO extractor to extract your ISO game files and have a back-up function to save all your game files. 
DXBX EMULATOR
DXBX is built on the CXBX project, and as you can guess, it was made to provide more titles, so far it supports 50 titles, and the developers are working to provide more games on the platform. It comes with a Direct 3DX engine to support graphics rendering in games but is only available for 32-bit window users. If you have 64-bit windows. You can run the emulator in compatibility mode.
If you are confused, then see this small guide.
Step 1) Right-click on the emulator after installation.
Step 2) Properties -> Compatibility
Step 3) Compatibility -> Troubleshoot
XENIA EMULATOR
It is similar to the CXBX project with 50+ titles on its list, but the performance it too laggy, and the games are buggy to play smoothly. The emulator itself looks polished, but the games are not adequately supported on the platform.
Developers are working to improve the emulator, but I suggest you choose other emulators over the Xenia.
Summary
We got to learn about Xbox and how does an emulator work. Also, we followed a guide on Xbox for emulators for android to download, install, and operate the two widely used emulators. Keep in mind that you cannot download emulators from Play Store because Microsoft has a tight grip over their Xbox brand and does not allow emulators in the first place. But with a few simple steps, you can enjoy classic Xbox games with an epic dose of nostalgia. 
Xbox is more than a gaming console for some people; it is how they remember their childhood, playing with friends and siblings. And people who didn't get a chance to play those amazing games now have a way to enjoy those classic titles. And if you want to have a more powerful experience, then we added few emulators for PC as well.
Commonly asked questions
Question (1): How can I download?

Answer (1) For android, we mentioned all the links and ways you can download games in our article on the Xbox emulator for android. And for PC users, here are some links to download your ISO files.
Question (2): Can I download an emulator for iPhone?
Answer (2) Unfortunately, Apple doesn't allow such an application to run on its IOS platform. And if you still want, you can jailbreak your iPhone, but you will lose your warranty and risk your iPhone's security. Moreover, you may not receive any security patch in the future, so I suggest you don't try it with the iPhone.