After the launch of OS Android 9 Pie, Android company aka Google decided that then after they will start to follow a numerical order for future upcoming OS versions. Now, after 2019's launched Android 10, we bought you an insight into the upcoming Android OS, Android 11. On February 19, 2020, Android released it's very first preview as 1st Developer mode. And recently Google launched it's Android 11 Beta build.
Generally, Google follows a year routine were we get our Beta version of Android OS during March, but like this year, it was delayed because of the world pandemic. Now let's jump into this upcoming new change we will get to see in our Android devices. However, not to forget that Android11 is still on a trial phase where there will be more future changes and bug fixing until we get our Q3 of 2020, a completely stable version.
What is Android?
In 2020 and you are still aren't aware of Android, then probably you were living under a rock till now. But not to worry, we got you with your secret. So, an Android isn't any phone or any type of application. It is an operating system that is based on the Linux Kernel. A Linux Kernel is an Operating System that is most commonly used for server and desktop computing. Android isn't exactly Linux as of having multiple differences between them, but it is related.
Android is designed for touch-screen mobile devices, a platform where your phone's application and its function are homed. Everything that displays or functions on your phone, calling, texting, email, pictures, or even reading this article on it, it's the OS of your phone processing all the functions. Android first launched it's OS in September 2008 with huge demand, and to this date, we see no decrease in its demand. Easy to use, easy to understand, user friendly, and able to perform some secondary functions of your PC. And also, it's free and open-source software which makes it the best-selling OS for smartphones and tablets.
Do check out: Android 1 mod, What is android Ester Eggs
What is Android 11?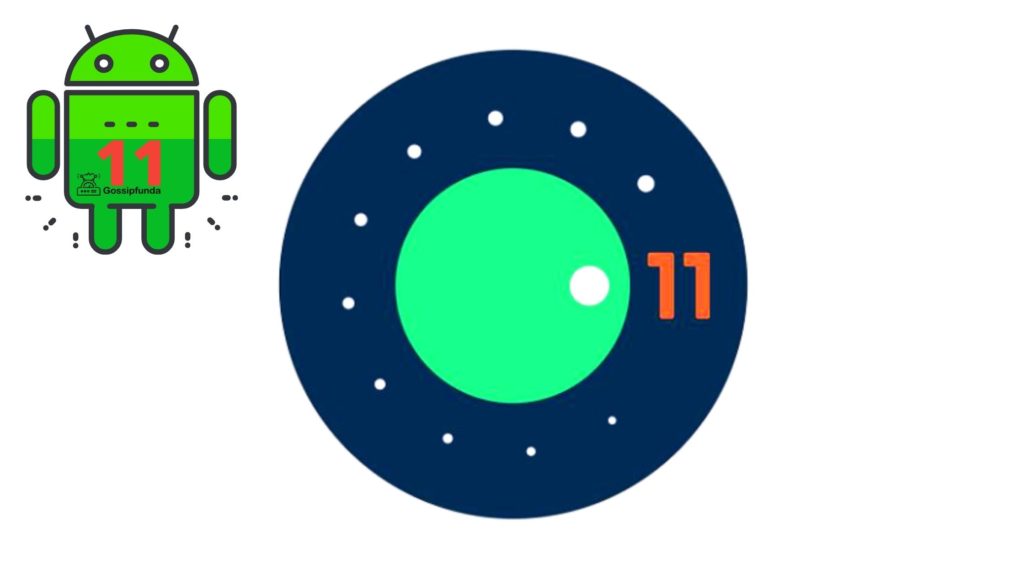 Well, Android 11 is just an upgraded version of previously launched Android OSs with some cool features like Behavior changes, Privacy features, Updated APIs, which can't go unnoticed at all.
This new version 11 of OS's most unique feature is that it supports a new generation of smartphones, i.e., foldable smartphones, including the support of hinge angle sensors. This OS also has smart identification of the Stand-alone 5G NR networks and a lot more advanced features that will not fail to amaze you.
Android 11: Release dates
When will you be able to use Android 11? We bought you a complete Release date timeline of Android 11 for your easy track on this software, so you don't miss any updates for your phone.
| Android Builds 11 | Release Timeline |
| --- | --- |
| 1st Developer Preview | February 19, 2020 |
| 2nd Developer Preview | March 18, 2020 |
| 3rd Developer Preview | April 23, 2020 |
| 4th Developer Preview | May 6, 2020 |
| Beta1 | June 2020 |
| Beta2 | July 2020 |
| Beta 3 | August 2020 |
| Final Build | Q3 2020 |
Beta Builds
The "Beta Launch Show" in which Google confirmed that they would for sure unveil Android 11. Which was to be held on June 3 got canceled at the last moment because of the protest ongoing in the US over the innocent killing of George Floyd.
But, finally, after being postponed for almost a week, Google launched its Android 11 thought web-pages, posters and pics, and short-videos. The very first Android 11 beta was out in June 2020, the second beta in July 2020, and the third beta is about to be released in August 2020 any soon.
Developer Preview
The very first developer preview was launched on February 19 2020.
The second developer preview on March 18 2020.
And the third developer preview on April 23 2020.
Now the company is rolling out a fourth developer preview of Android11. If you are using a developer preview on your mobile device, then you might have already received an OTA update.
If you are not using the developer version of Android 11 and wish to install it for a trial, then let me warn you that this version will be very buggy for any normal use. Also, many features are not added or may have a lot of bugs to properly as this version is especially for developers only.
Is it true that the Android 11 will be supported only for the phone which has 8gb of RAM?
No, and you would be even more surprised to know that there is no requirement of 8-GB RAM to get Android 11 run on your device. Easy and flexible! That's what we ever wish for.
List of all Android 11 features
Mute notifications during recording
Changes in touch sensitivity
In-build screen recording
Scrolling screenshots
Back gesture tweaking
Improved support for curved displays
Airplane mode won't turn off Bluetooth
Share menu App pinning
Improved notification shade conversations
Chat bubbles
Dark mode scheduling
One time permissions
Scoped storage
Better handling of older notifications
Project mainline enhancements
Reverse charging
Motion controls for certain phones
Don't forget to check out: Xbox emulator for Android
Mute notifications during recording
It is pretty annoying when you are trying to make an awesome video of the scenery around you, or you want to capture a family moment, and a notification pops up. And the best part about recording with Android 11 is that all notifications will be turned off while recording.
Changes in touch sensitivity
We all should admit that no matter how strong our screen glass is, we still apply protective tempered glass. And as a result, we all experience unwanted touches, unresponsive areas, miss swipes, and all other kinds of annoying things. No matter how expensive the tempered glass you use, this will still occur. But in the Android 11 update, it will provide you with flawless touches all the time by incorporating better touch sensitivity. This will help users a lot and avoid those frustrating moments we all don't want to have.
In-build screen recorder
Screen recording is something all Android users want, and we all were expecting it to make it in Android 10, but it didn't happen. Android11 promises to provide us with an in-build screen recorder to make our lives a little easier. We all know how bad third-party screen recorders are, with ads and poor UI(User Interface).
Scrolling screenshots
We all know how important screenshots are nowadays, so it's safe to say that scrolling screenshot is one of the most anticipated features of Android 11. The same functionality is available in android 10, but it fails to provide us with what we want and fails.
Back gesture tweaking
Android 10's back gestures made our life a lot easier. We all can agree. But it is nowhere near perfect. We all want something as smooth as the iPhone's back gesture. Android 11 comes with sliders that will let you control the sensitivity of the back gesture. There will be two sliders, one for the left-hand side of the screen and one for the right side. This is probably the best feature we here at gossip funda are waiting for.
Improved support for curved displays
Curved displays are some of the best attractions for a smartphone, and over the years, more and more companies adopted it. And why will they not as it gives phones a premium look and feels. But the downfall we all saw was the unintentional touches that tend to launch random apps. Some changes were there to reduce it, but nothing was perfect or even near perfect. But with the increasing number of curved screen smartphones, Android 11 will tackle the problem. With its new API, specific screen areas will not take touch input.
Airplane mode won't turn off Bluetooth
This is the case of small things that were left in Android 10. Not being able to listen to your music continuously while getting on a plane can be annoying at times. You are having to turn it on again and pair with your earbuds. This has been a major issue seeing how phone manufacturers have removed the earphone jack all together and leaving wireless the only option. Android11 will address this issue and remove the bug once and for all. In contrast, it is keeping the functionality the same as what we have right now.
Share menu App pinning
This feature, unlike others in the list, was present in previous versions of Android. But it was removed in later updates for reasons we can't understand. But it is making a comeback in Android 11, and we all are waiting to see what changes they will make.
Improved notification shade conversations
Notifications are an unavoidable part of our life, but they don't have to be annoying. In Android 11, the notifications will be arranged in chronological order to help users understand them better. This will allow you to reply to the latest message first or see what you missed while you were watching your favorite series. Now in Android 11, we will be even be provided with a feature where we can send picture messages without opening the complete chat app. Yes, you guess, right! Picture chat straight from your notification panel. This is not a big change we know, but it was worth highlighting out to you.
Chat bubbles
This feature is available in Android 10, but other OEMs (Other Electronic Manufacturers) did not include it in their UI(User Interface). Making the feature unused by many people, which is a shame as this is a really useful feature. If you are wondering what it is then known that it allows you to reply using AI(Artificial Intelligence). Android11 will give OEMs to look back at the feature and include it in their UI or skins.
Dark mode scheduling
Unlike in Android 10, we will get to see a dynamic wide dark mode system in Android 11. This will remove the need for manually changing themes at night. As it will automatically adjust the theme depending upon the time. Some OEMs already included this feature, and Google was lagging. But the majority of smartphones lack this feature, which could take the stress off your eyes at night. Heavily skinned Android 10 smartphones have this feature.
One time permissions
After Android 10, apps need permission to access certain parts of our smartphones. This came after the increasing security issues like why should a browser (UC) have access to call logs. But it can be annoying whenever you have to permit the same app again and again. Android 11 will tackle this problem with the inclusion of a one-time permission setting. Making our experience even more seamless on Android 11.
Scoped storage
As we mentioned before, many steps were and are taken to prevent unnecessary access to apps that take advantage of users and steal data. In Android 11, apps will now have access to only certain parts of your files. However, this announcement has caused quite a dramatic reaction in the tech industry. Google commented that they would not release this feature for the mainstream public if any problem arises with the feature.
Better handling of older notifications
As we know, older notifications are not handled properly in Android 10, making it harder to access older notifications. Sometimes, we accidentally remove an old notification that we needed. Android 11 will fix this with a separate setting by the name "Notification history". Till now, accessing the notification log is no less than a nightmare. But the inclusion of separate settings that will keep all the information about the older notifications and even new notifications will make our lives a lot easier.
Project mainline enhancements
We can download updates directly from PlayStore in Android 10, but there's room for improvement. Android 11 will let you download even more android parts from the PlayStore. Making the OTA (Over-the-Air programming) updates even smaller then they are right now, which will make our lives a lot easier trust me.
Reverse charging
Reverse charging doesn't exist in the mainstream right now even though it is physically possible. Android 11 tried to make use of this technology and make it mainstreamed. This means future Pixel phones will have reverse charging capabilities. Now we don't know if it will be limited to reverse wireless charging or via cable also. This feature alone can make some people await Android 11 more.
Motion controls for certain phones
Motion controls, for the most part, have always been hit or miss. Pixel 4 came with sensors to track air moment; it was more of a fancy feature. However, Android 11 will try to make it more of a useful feature in daily life. With the ability to interact with apps even without touching the screen. But the only problem is bugs that can ruin it for most people.
Difference between Android 10 and Android 11:
As we all know, Android is all about upgrading and grabbing attention by its promising cool advanced upgrading features. And so it is in the upcoming Android 11 compared to the previous version, Android 10. Increasing the number of APIs for leveling up the advancements in 5G connections, support waterfall screen motions, and new pinholes, advancement in machine learning, better and secure messaging, and a greater move for privacy.
Conversations in the notification panel
Unlike in Android 10, Android 11 has a feature of keeping your ongoing messages above all the rest of the notifications in the notification bar. After all the cluttered we have to face because of other apps' notifications, we definitely need this feature on our phone.
Chat Bubbles
The feature which we lacked in Android 10 that would have helped us a lot for easy conversation, Chat bubbles. Yes, the one we get while we minimize our chat on Facebook Messenger on our home screen. And now we will be getting these chat bubbles for every messaging app we would have on our phone. As all the messaging apps in PlayStore will be implementing these chat bubbles
Pin Apps in the Android Share menu
Now you will also be able to have ease in sharing your file which we need on an almost everyday basis. Searching your file, then searching the particular app for sharing the data is quite annoying sometimes. Worry not Android 11 got you, and it will save you from this annoyance as it brings you a new feature of pining your essential sharing apps on top of the list of Android Share menu.
One time permissions
You will now have the option to give any one-time app permission. This way, you will have full control over the access of the camera, location, and storage of all the apps. And I guess this is a considerable step towards user personal privacy.
Native Screen Recording
The feature of recording native screen stayed a part of the Android 10 Beta version but later after it was removed because of coming bugs occurring. But not to worry as this feature is back in Android 11 and this time it would be easy to access just from a quick sliding panel.
Android 11 Vs Android 10
| Android 10 | Android 11 |
| --- | --- |
| Can't send picture messages directly from the notification bar. | Can send any picture messages directly from the notification bar. |
| No Chat Bubbles for any messaging app except Facebook. | All texting apps will have a chat bubble on your home screen. |
| Annoyance searching particular app every time you wish to share any document, pictures, video, etc. | Pin your most shared apps in Android Share Menu for easy sharing of any type. |
| Had to provide Life-time permission to functions required by an app also when you use it rarely. | Will now have the option of "One-time Permission" every time you give access to any app. |
| No built-in screen recording available. | Easy built-in screen recording available in the quick-setting slide panel. |
Summary
So we learned a lot about Android 11 and why people are anticipating it. Go through the article properly to know all the differences between Android 10 and Android 11. You can make decisions easily after reading the article about switching to Android 11. We would suggest that you switch to a newer Android version to avoid being left out for more unique features that Google decides to include later. The majority of the chances are upgraded over the already existing features. Like scrolling screenshot and back navigation already exist in Android 10. But they are not optimized and not well developed in the first place but Google. Android11 will not be revolutionary but only an upgrade of Android 10.
Note that you should avoid upgrading to Android 11 as soon as it rolls out. And they tend to be unstable.