Cox Contour app, a visual feast for entertainment needs, helps you with all technical assistance for your daily life.  Be it official meetings service, your portable TV, media service, or entertainment service, Cox stands with all aids for you.  In the same way, the cox contour helps you to be comfortable with all facilities which enjoy on your home TV.  Adopting it can make your free time enjoyable.  Enrich with all information about Cox and be a part of it to make your fun time much faster. 
Cox communications
Cox communications with a specialization in internet services offer digital telephone, Cox Homelife, Cox high-speed internet, Digital video recorder, Cox cable TV, and wireless network connection through Defunct Cox wireless.
Business units:  Cox business that offers internet related services to enhance video and voice call facilities. The Cox media works as a sales advertising firm in the marketing industry.
Cox Contour app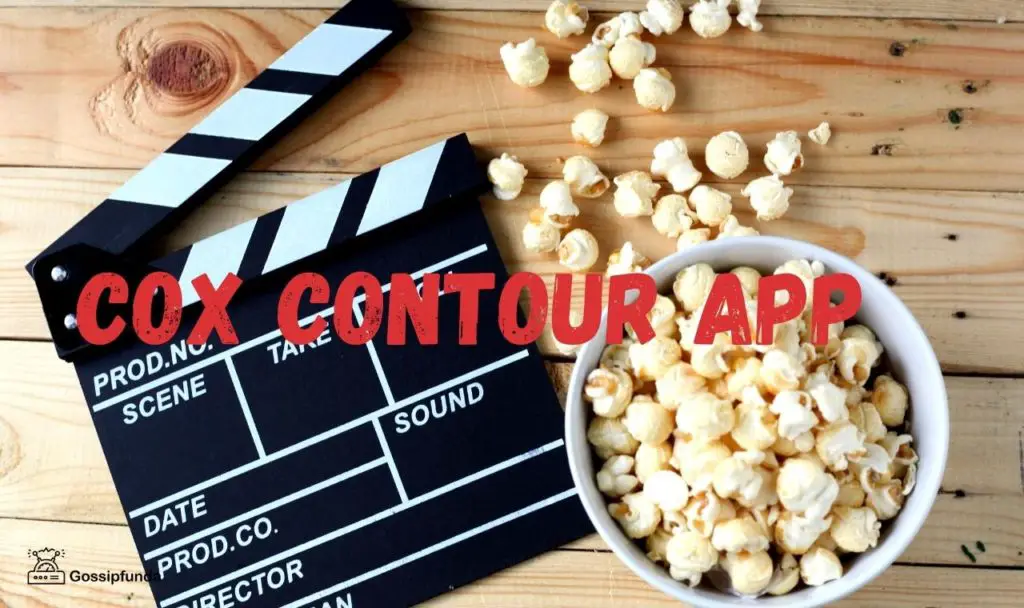 Cox contour is a portable TV, working with a subscription for certain channels.  All you need to watch TV is your phone or a tablet with video subscription service, High-speed internet connection to view many channels, qualified mobile to support contour app, cox user ID, and password.
Learn more on our YouTube video:
App setup
Install the cox contour app from the Apple app store or google play store or the Amazon app store.
If you own an account in cox, then log in using your credentials.  Or else sign in using the "university sign-in" option, if yours is a university capable of it.
Enter a name for it.
Tap the top-left icon and open the main menu.
Download Cox Contour app
All the users can access live TV by selecting TV Go channels to select a channel.  This option is available in the US as well as outside.  Unlisted channels like HBO GO and WatchESPN aren't available on live TV and provides access to their networks.  Content downloading features are available only for Starz and Showtime from your home set-top box.  Desktop app available for it is watching tv and even it doesn't support Roku, Apple TV, Amazon, or fire tv.  External devices aren't allowed to use in cox presently due to DRM limitations.  So, it's preferable to use the cox contour app.
Supporting devices
Software:  Certain software is optimized to support the cox contour app.  Such software is iOS 11 or later versions, will support Android OS 11 or later versions, Apple mac OS X 10.7 or higher with Microsoft edge 17 or higher, Chrome 75 or higher, Firefox 68 or higher, and Safari 11 or higher.  Also, adobe flash player is required for all the browsers.
Search bar:  Magnifying glass icon helps you to search for a specific channel or network.  In the guide, you'll have an option named to find.  You can even use it.
Setting up parental controls in cox contour app
Create a parental contour PIN.
Set up parental controls by creating a new one or access through an already existing pin to the parental control menu. 
Turn a safe browser on/off.
In the parental control menu, tap safe browse.
Toggle on or off in a safe browser.
After turning on it you can access high and medium settings.
Lock or unlock TV ratings
Select movie ratings on the menu.
Choose the ratings you want to change.
Type the pin and do so.
Lock or unlock a network or channel
How to solve an outage issue?
When an outage error notification appears, contacting cox is the best idea.  Before that, try to solve yourselves by following the below-mentioned steps.
Do not reset or reboot or your device as it may lead to added errors and distractions.  Without even identifying and sorting out errors occurring in the device with the app, will manipulate the errors occurring in it.
Sign up to your account and register your mobile number so that servers can contact you through text messages to solve your issue.
You can use cellular backup until an internet connection is retrieved if you're using Cox's homelife.
Cox contour offer hotspots all over the nation with a count of 3millio+ locations.  This initiative is done to stay connected with its consumers.
If it continues, then it means that the network is leading to the outage.  To alter it,
Ensure that monthly subscriptions are updated, as irregular payments will disrupt the connection.
Reboot or restart the device and reset cable TV receiver.
Check your device's cable and cords aren't damaged due to any other object's suppression in between walls.
Fuse working efficiency is important.
Fill charge in your cordless phone batteries and check inputs are fixed well.
How to get involved in an easy payment method in the cox app?
Make use of easy payment methods provided by the cox app to update subscriptions.
Sign in to your cox account.
In the main menu, view the billing options.
Choose set up automatic payments.
Select your payment method whether a credit card or savings account or any other.
Fill payment details according to the payment method.
Check the terms of the service option.
Tap preview details.
Submit it.
How to sign up for paperless billing?
Sign in to cox.
Select the change option aside from automatic payments.
Next, select paperless billing in the bill delivery options page. 
You can update your email address to which the bill will be sent.  An option to select language is also available.
Accept the terms and enroll to confirm the bill delivery method.
How to recover user ID and password?
Go to the sign-in page of the cox and select the forgot password option specifically.
You'll be redirected to another page to change your password.  Here, enter the user ID and select a lookup account.
Now, three options will appear to select whether to answering a secret question or receiving a mail or a text message or a call.
Answer a secret question
If you wish to answer a secret question, then
In the reset page, select the answer secret question option.
You'll be asked a question, after answering it click next.
Create a new password and save changes.
After the process, sign in to your cox account.
Using recovery mail
If you select the "send mail" option, you'll a mail with a link to access the password changing page.
Check your mailbox including spam field as some mails by default get stored in it.
In that mail, the "continue" option appears on a box.  Select it.
You'll be provided the option to change your password.  Do so and save your changes. 
Using "text me" option
If you select the "text me" option, then mobile numbers registered to that particular account will be shown.  (mobile number is shown partly)
After the selection of a mobile number, the verification code will be sent to that number via a text message.
Acknowledge it and copy, paste in the field that asks for verification code.  (If you face any network issues, you can claim verification code once again by selecting didn't receive a code)
Now, you can change your password.
Another option of receiving a phone call is available.  In that process, you'll be receiving a call, and verification code will be spelled in it.  The same procedures can be followed as of the "text me" option.
How to recover user ID?
Recovering user ID is much easier.  You should remember your account details like phone number, address, or account number.  In the sign-in page, select forgot user id.
You'll be asked to whether recover it using phone number or address or account number.
Whatever option you choose, you'll be asked to mention that information.  After checking its correctness, you'll be redirected to show a few accounts that are dealt with it.
Select your account and sign in.
How to add a secondary user in the cox app?
In the settings field, select manage accounts.
Choose "add secondary user".
Enter all their information as needed, and grant access after reading terms.
Deep steps to trigger up internet speed
Reboot equipment:  Device with small network issues can be recovered by refreshing and rebooting it.  But before doing it ensure some small errors are sorted out.  (closing unclosed tabs, clearing cookies)
Maintaining cameras switched off:  Cameras can surely have an impact on your network connections as it may drain up resources.  So, try to switch off cameras whenever not needed.  If you're listening to the meeting, then video visibility isn't essential.  Such tricks can help you out.
Cox speed test
A speed test is offered by cox communications to analyze internet speed and helps you with tactics to calculate the accurate speed of your WIFI.
Disconnect other unused devices:  when more than one device is connected to WIFI that is undergoing speed test can underestimate speed.  Disconnecting other devices can help it to concentrate net connection on one particular device.  Even in that device, close background running apps, other tabs, and programs.  
Location of the router:  Router's location is much important.  When it is near to walls, metal objects, waves can get distracted.  Even your microwaves and Bluetooth devices implicate on it.
Using 5Hz networking:  Use your dual-band router connected to the 5Hz network that can help to speed up.
Panoramic WIFI
Get connected with panoramic WIFI:  Panoramic WIFI is attained with a connection to panoramic WIFI gateway.  This compiles DOCSIS3.1cable modem and 2 port gigabit wired router, dual-band 802.11 AC wireless router supporting 802.11 A/G/N
Conclusion
To end up, cox is a developing firm in the communications and entertainment industry to which people need to be updated.  It offers speed net connection and improves the standard of living.  Use it in your firestick or Samsung smart tv for fast usage and you can even use it on your mobile phone for a portable TV option.  Adapt and enhance it…….