In this article, we will go through the procedures to turn off the Samsung android tablet using various means. Sometimes it is possible that one may not be able to turn off their Samsung tablet by the normal process so we bring you almost all the possible ways to achieve it.
Samsung Tablets are very common in the market. Furthermore, the finest Samsung tablets include big, brilliant displays that enable any preferred Amazon prime, HBO Max, Youtube, Disney+, as well as other subscription services to seem stunning. In Adobe Photoshop Sketching as well as other painter software, users can watch their artistic abilities spring to fruition with the greatest Samsung tablet devices. The bulk of tablet stops are caused by an application that is downloading or operating incorrectly, therefore removing the problematic application or rebooting the device might fix the problem. Users might have to factory-reset the device if this is still laggy after deleting troublesome applications and rebooting many instances. Always use Samsung Code List for various purposes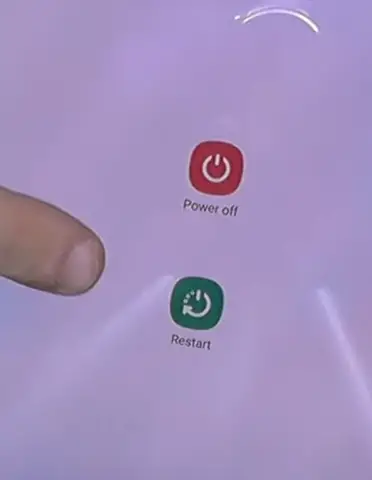 How can we turn any Samsung Android tablet off?
Follow these procedures to switch off the tablet:
Step 1: Tap and hold its Power or Lock key for a few seconds.
Step 2: The Device Options window will open.
Step 3: Click the icon that says "Power Off."
Step 4: The Android tablet shuts down on its own.
Whenever the tablet device is turned off, it would not notify users of meetings or gather e-mail, and also would not be hearing any alarms users have preset. 
It is possible that the Restart button is not present across all Samsung tablets.
Rather than sound buttons, certain tablets may offer a Silent Mode choice.
On certain Samsung tablets, the Device Options panel is called Tablet Options. Some tablets might not have a menu title in any way.
Keep the tablet in a secure location even when it is switched off.
How do users enable screen lock on a Samsung tablet?
Step 1: Slide up or down from the Main screen to get to the Applications screen
Step 2: Then navigate to Settings and open it.
Step 3: After that move to lock screen configuration.
Step 4: Then choose the lock screen type you want to go with.
Step 5: In case you choose a PIN type.
Step 6: PIN is used in this case.
Step 7: Touch CONTINUE once you have entered a PIN.
Step 8: Touch OK after re-entering the PIN.
Step 9: On the Lock screen, select notification display choices before tapping Done.
Setting up a screen lock on your tablet will improve its security. Pattern, PIN, and Password locks are all configurable from the Screen lock type menu and provide stronger security than Swipe locks.
How to fix a Samsung tablet if it is frozen?
Reboot the gadget if it has become frozen and inactive.
For over 7 seconds, tap and hold the Power button and Volume down keys together till the gadget reboots.

To restart the Galaxy Tab, tap and hold the Power button for approximately 7 seconds.
If that does not succeed, tap and press the Power button for about 2 minutes to turn off the gadget. Keep the device off for 1 minute after it has turned off. Then hit the Power key once more to turn it on.
How to Switch Off Samsung Tablets With no need for a Passcode?
What to do to switch off a Samsung tablet without the need for a passcode is a common request on the web. Several users, particularly with the release of the latest Samsung Tablet S7, have been inquiring how to turn it off without a passcode as well as how to deactivate the display when they forget the passcode, among other things. As a result, we have come up with a number of simple and quick solutions towards the "Samsung tablet would not switch off without passcode" problem. In addition, if none of the hacks work, we also have fantastic solutions for users. Now, let's just get started.
Method 1: Applying Hard Reset switches, switch off Samsung without a passcode.
Following the given steps below will power down or switch off your Samsung Tablet device without passcode by using the hard reset buttons. You can also see the tutorial on how to reset a Samsung tablet.
Step 1: Tap and hold the volume controls and power buttons simultaneously for fifteen seconds till the panel displays a submenu.
Step 2: Then, with the volume key pressed, navigate down and up the list. Slide to the bottom to the "Power down" button.
Step 3: To turn it off, click the Bixby button and select and accept the power down the choice. And this is how simple it is to switch the Samsung tablet device off without a password.
Method 2: Turn off Samsung tablet without providing a password Utilizing Samsung Find My Phone is a great way to keep track of your device.
In practice, Smartphone owners have a "Find my Phone" technology built-in. Whenever the Samsung tablet refuses to switch off without a password, users can effortlessly operate it. To learn well how to accomplish it, follow the instructions mentioned:
Step 1: Users must first join into the Samsung account.
Step 2: Next, select "Lock My Screen" and generate a better PIN.
Step 3: At the down corner of the display, press the "Lock" icon.
Step 4: You are done! This would reset the password to PIN in a few moments, and users will be able to effortlessly access the system with it.
Step 5: Users can now quickly view the Samsung Tablet and turn it off whenever necessary.
Method 3: Reboot the Samsung from some other gadget to turn it off without a password.
And here is another method for turning off or powering down your Samsung tablet device without a passcode. Users can decrypt your Samsung gadget by resetting it from a different computer. This one will, though, wipe all of your data. As a result, make absolutely sure that users have a backup plan in place. Try out all the procedures below for resetting the tablet without a password:
Step 1: Switch to a different computer or device. Connect into the very same Gmail account that users are using for the gadget on the Samsung Find My Phone site.
Step 2: After that, choose the device through which visitors wish to delete all of their personal information.
Step 3: To delete all existing information, folders, photos, movies, programs, and texts, select "Erase."
Step 4: This would also remove the Lock Screen Passcode, allowing the system login and create a new passcode on any tablet or phone.
With the help of the Quick Settings menu, turn off the device.
On several recent Galaxy devices, a Power button has been introduced to the Quick options menu.
To access the complete Quick settings menu, slide down to the end of the display with 2 fingers. Click the Power button (in front of the Settings option) in the top right corner of the display, after which click Power off. To agree, click Power off one more time.
Conclusion
So these are all possible ways to turn off your Samsung tablet. The Power and Bixby buttons have indeed been swapped with the Side button on several recent Galaxy devices. Additional methods to turn off the device with this current formation include pressing 2 side keys simultaneously or hitting the Power button in the Quick options menu. If the device does not really have a proper Power key, use mentioned alternatives to turn it off. I hope this page will help you fix your Samsung tablet issue.
Frequently Asked Questions
How can We turn off the Samsung Galaxy's screen lock?
One can download PassFab Android Unlocker, a great 3rd party program. It is indeed a simple and quick way of circumventing the Lock Screen on any Samsung cell phone or tablet device.
How do I force my Samsung Tablet to shut down?
If the Samsung tablet or smartphone would not switch off without a passcode, push the volume controls and power buttons together for fifteen seconds to two minutes. The gadget will be properly rebooted.
How to power off the Samsung tablet with Bixby- voice assistant?
Bixby can even assist you in turning off the device. All you have to do now is set it up Bixby Voice. It is indeed a simple and quick procedure. After you have set things up Bixby Voice, tap and hold the Side button to summon Bixby, then speak, "Turn off the device."