How to Screen Record on Samsung
How to Screen Record on Samsung? If you have a Samsung phone, then you might have checked out its screen recording feature at some time. All the new versions have some kind of shortcut for this. But if you had no luck finding it, then fear not. You have come to the right place. Because in this post, you will learn about the various ways in which you can record the screen on a Samsung device. So, keep sticking around.
Need for Screen Recording
Screen Recording is a very significant feature to have at your call, and it can help you out in a lot of situations. Here are some areas where it comes in handy:
Some areas:
1. Saving videos while streaming
If you are really in a budget, then you likely are looking for ways to save every MB of your data plan. Hence, recording the videos you stream instead of downloading them is undoubtedly a little loophole that you should consider.
2. Recording conference calls
Recording the voice during a conference call can prove to be quite confusing later on if you ever need to hear it again. Why bother? Instead, you can just get the entire thing down on the screen record.
3. Recording gameplay
Due you want to remember your best gaming moments of do you want to brag about them in front of them? Whatever the case, screenshots won't be enough to contain your skills indeed. Therefore, recording the screen will be a find option for you.
4. Demonstrations
Teaching your dad to download a new app or to use a new feature over the phone can be quite a headache. Hence, it seems better to show them how. So if you are in a far off place, record your screen while doing it and send it to him.
5. Explain a document
Explaining a floor plan or some homework without the actual piece of paper can't seem to go down well. So, if you are in such a bind, use the screen recorder to explain it while you have it on your screen.
Screen Recording in Samsung
There are quite a few methods that you can use to record your screen on a Samsung device. However, different approaches may not work on various versions of the phones of the company. Furthermore, there are some inbuilt shortcuts for new phones. So read each method carefully and pick the one most suitable for you.
Do not miss: How to screenshot on Samsung
Different methods
Solution 1: With the help of game tools
If you have been using your Samsung phone for a long time, then you might have come across a little app called Game Launcher at some point in time. It has many useful features, one of which lent you the luxury of recording your screen. Though it was initially designed to record games, you can also use it to record inside several apps.
Steps:
The very first thing you need to do is to get the Game Launcher up and running.
Get your Library window up by swiping it.
There will be three dots at the top-right corner of the library. Tap them.
From the menu that appears, choose the Add apps option.
Now you get to select an app from all the ones that are installed on your phone. Choose one and then go for the Add option at the top-right corner. Consequently, the app will become one of the games in the Game Launcher. It was thus giving it access to screen recording.
Open the library yet again.
Pick the app that you want to record.
You will get to choose some options when the app starts. Hence, select the Game Tools option at the bottom left-hand corner of the screen. It will be on the navigation bar, on the Back button's left. Generally, the button has a round shape with a plus sign (+) and four dots on the inside.
Focus on the bottom-right corner of the screen when the menu of Game Tools appears. You will see an icon for Record. Tap it, and the recording will commence.
As soon as that happens, you can spot the Stop icon at the bottom right side of the screen. Feel free to click it whenever you want to stop recording.
And just after stopping, the Watch recorded video option will appear for you to enjoy the video. But you can also watch it later.
The only setback of this option is that you can't use it to record things outside of apps, the home screen, for example.
Solution 2: Mobizen screen recording app
There is a good chance that your Samsung device may not have the Game Launcher. Especially if it is an older version, furthermore, you might not always want to use the recording option in the Game Launcher. Simply due to the fact that it can't record the stuff on the screen or the things you do outside of apps. In such situations, you are going to use some kind of app to meet your needs.
Don't worry, though, and there are a bunch of apps you can use for this purpose. And the Mobizen is one among many.
Steps:
First and foremost, go to the Google Play Store and install the app.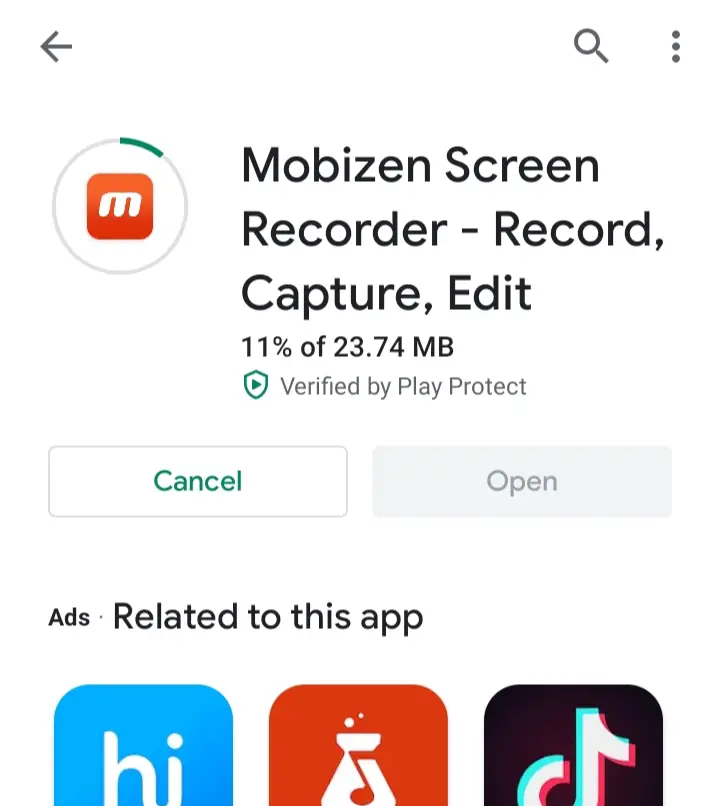 Once you have successfully installed the app, launch it. And an icon will appear on the side of the screen once you do.
On tapping the icon for Mobizen, a menu will be shown to you, which has three options. Record video, see your saved content and take a screenshot.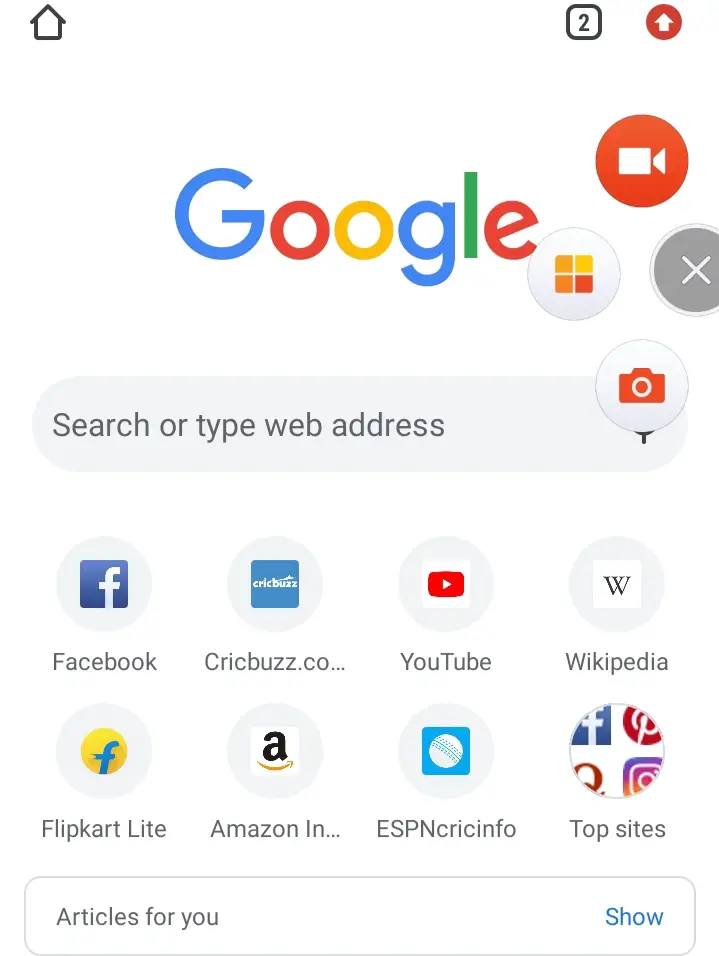 Choose what you want to do. In this case, Record.
A prompt will now appear, informing you about starting the recording.
You can tick the box against Don't show again if you wish never to see the messag6e again. 
Choose the Start now option after it.
There will be a 3-second countdown, and then you are meant to do whatever that you want to record.
If you wish to put an end to the process, click on the Mobizen icon and then choose Stop.
Shortly after, an option will appear temporarily, allowing you to view your recording. But you can also find a folder meant for Mobizen in the gallery.
Solution 3: Using S8's screen recorder on other phones
Both Galaxy 8 and Galaxy 8+ have been featured with record screen features. And after a while, it was made possible for older versions to have this feature. However, your Samsung device needs to have at least Android Marshmallow or higher for this to work.
Steps:
Go to your preferred browser and search for the APK file of the Screen recording app of S8.
Download the file and then install it.
Open the Play Store. Now find the app called More Shortcuts.
Download and install it.
Open the newly installed app and choose the Activity option. You will find it at the top of the screen.
Look around for the Record screen option and then tap on it.
Once the Record screen is expanded, select the Settings option under it and tap OK when the pop-up appears.
Do the same for the LaunderActivity option. This shortcut will open the recorder while the former will open its settings.
Tap on the Settings icon. As you will have to grant it a few permissions, and you will be good to go. And clicking the launch icon will give you some basic info.
Sometimes, you won't be able to record due to active overlay warning. If that is the case, choose to Go to Settings from the screen that appears. 
Proceed to disable every active overlay other than Record Screen.
Other Apps you can try for Screen Recording.
1. AZ screen recorder
It is easily the most popular screen recorder out there. Since the app is shallow in terms of memory and quite user-friendly, the most noteworthy feature of the app is that you can use the front camera while recording. Due to this, it has become popular with budding YouTubers. Furthermore, there is an overlay button that does not appear in the video recorded. The app up for grabs for free, while the pro version will cost you $2.99.
2. GooglePlay Games
Despite being heavily concentrated on games, the app also has a feature that lets you record the screen. But the function is limited to only games. Consequently, it is more suited to gamers. Though you can choose to exit the game during the recording session and open the app you want.
3. Screen Recorder by Kimcy929
This is a standard screen recorder. Hence you can say that there is nothing fancy about it, and it does the necessary procedure quite well. So, if all you need to do is to take a screenshot or screen record and do some basic editing, then this is an excellent option to consider.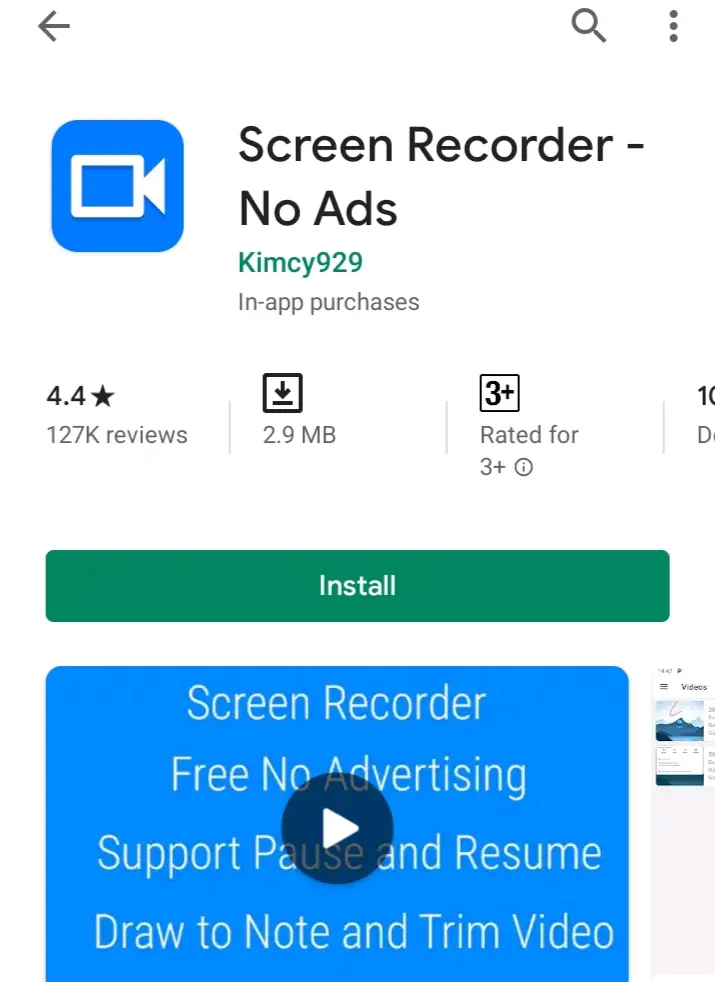 Conclusion
I guess that you now know at least one way to record the screen in a Samsung device. Though you probably know more than that. So, start recording that game. Or help your buddy with the assignment. Or whatever you want