There are many iPhone users who have just purchased a Mac-based apple laptop, for those who do not know "how to sync contacts from iPhone to Mac," this article helps a lot to fix the issue.
How To Sync Contacts From iPhone To Mac?
We'll show you how iCloud can pass iPhone-to-Mac contacts. And in the second section, the EaseUS MobiMover is given to support users with this.
Tip1: Sync Contacts From iPhone To Mac Using iCloud
To perform this process you will need to sign in on both the devices to sync your contacts,as mentioned below.
Reason Behind Not Syncing Contacts to Mac in iCloud
While syncing contacts from your iPhone to your Mac, you must bear in mind that you are actually syncing all devices with iCloud. So if you have trouble trying to sync the contacts, these are possibly why: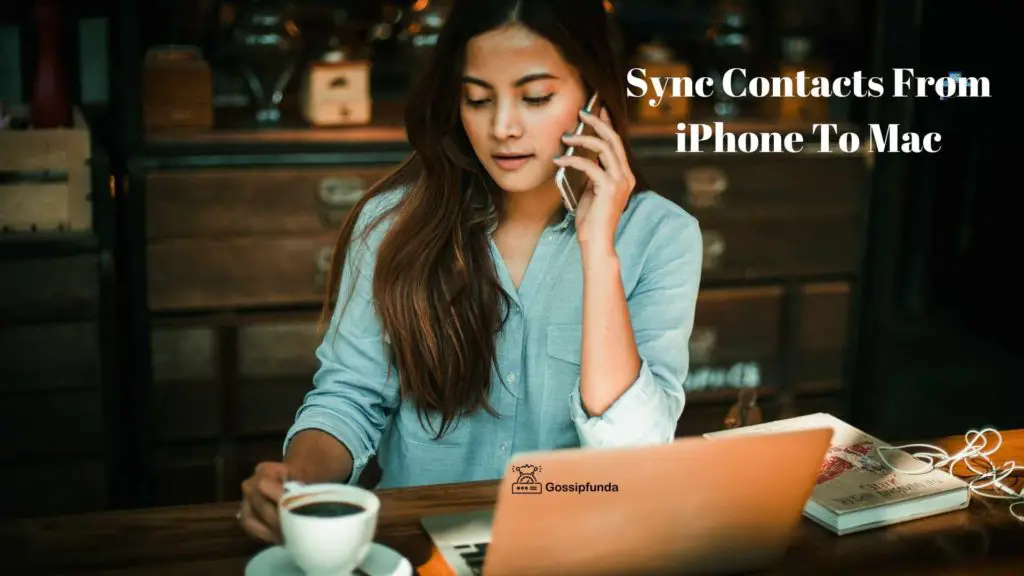 Tip2: Sync Contacts Without Icloud
Even if you are not using iCloud, or if you just want to use iTunes to connect your iPhone to your Laptop, then don't worry, there's always a way for you to connect your contacts. The only thing to keep in mind is that every time you update or add something, you'll have to synchronize your contact manually.
Whereas iCloud normally changes any time you change your address when you sync without iCloud, your contacts do not update until the next time you connect your iPhone to your Laptop.
Using iTunes
Although this solution is too simple to do, several clients dislike just the thought of linking their iPhones to their Laptops. It is quite simple and needs only a couple of moves to complete.
Lets check it how to perform:
It's time to use your USB cable to link your phone to mac.
Look for iTunes on your Mac.
Go to the account option in iTunes and click on it.
Now press the info button to view.
Scroll for Sync Contacts option, now.
Hit the apply button available there.
The entire process will only take a couple of minutes to finish, based on the data and the records you are trying to sync.
You got it there! I hope we will help you sync your iPhone contacts to your Mac correctly.
Also Read-Dropbox Not Syncing
Tip3: through USB cable
It's important to ensure the iCloud contact syncing on your iPhone is switched off before you try to sync your contacts via iTunes.
When you have finished connecting your iPhone contacts to your Mac, take the necessary steps:
Tip4: Sync Contacts From iPhone Directly
Tip5: Sync Contacts From iPhone By Mac Address Book
Fix 1. Just like the first way, you need to go to Settings > iCloud and enable Contacts on your iPhone.
Fix 2: Set iCloud and activate your iCloud account on your Laptop. Click the apple icon on the top left of your Mac, choose Device Settings, press iCloud, and choose Contacts (Address Book) that you want to import.
Import iPhone Contacts to Mac Address Book And you'll see all the traffic
Tip6: Syncing Contacts From iPhone Using Airpods
Tip7: Sync Contacts From iPhone using mailBox Service
You can use some mailbox apps, such as Google, Microsoft, and others, which provide software that allows you to move contacts from your iPhone to MacBook / MacBook Pro / MacBook Air.
Fix 1. Go to Preferences, and then press Mail, Contacts, Calendars. Tap Add Password, then press the correct application (Google, Gmail, Yahoo, etc.). Next, follow the onscreen log-in guide to your account — The method varies slightly depending on the company, but it's pretty easy to run.
Fix 2. Open Computer Preferences, then pick Internet Accounts. Pick the device you want to use, and then set it up with the onscreen guide.
Conclusion
Hence, here above I have tried to cover all possible solutions related to syncing of contacts. I have covered the topics like related to syncing of contacts here. Hope you liked it.
**Any damage is not our concern because its all the research based solution. So,perform at your own risk.