iPhone 6 and above ringer not working! Can't hear the ringer on your iPhone!? Want to solve the problem of the iPhone not ringing within 5 minutes? Getting pissed from your We got you covered with our article on how to fix the ringer problem on iPhone 6 and above. Learn how to check if the problem is with the software or the hardware. DO NOT try to fix it yourself, see how you can damage the phone if you did it. And if you are stuck anywhere then check out youtube videos on our YouTube channel.
iPhone not ringing easy fix
We all know that the iPhone has a silent feature that you can activate with the flick of the slider on the side. If you are new to the iPhone you may not realize that you accidentally put your iPhone in silent mode. Now to check if your iPhone is in silent mode or not just check on the side of the phone.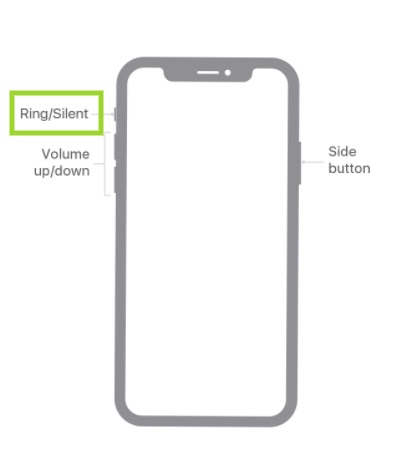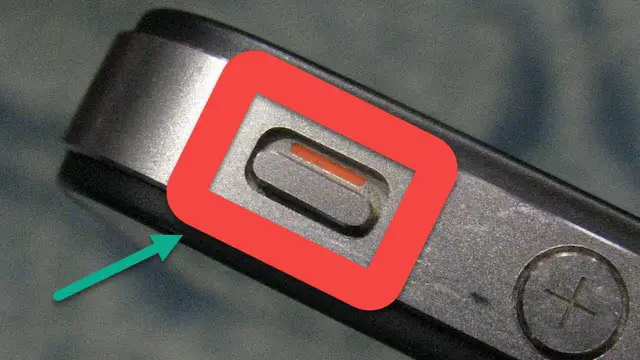 Try flicking the slider to change the notification profile or ringer profile. If the phone is is in normal mode then you will see volume icon
meaning NOW the iPhone is in silent mode. And if you see the ringer icon
then it means your problem of iPhone not ringing is solved and now you relax.
Also, you may have the ringer volume down then you need to increase the volume level from the settings or buttons. 
Tip 1: Using buttons
Simply use the volume buttons to increase and decrease the volume levels and to check the levels see the lower portion of the ringer icon.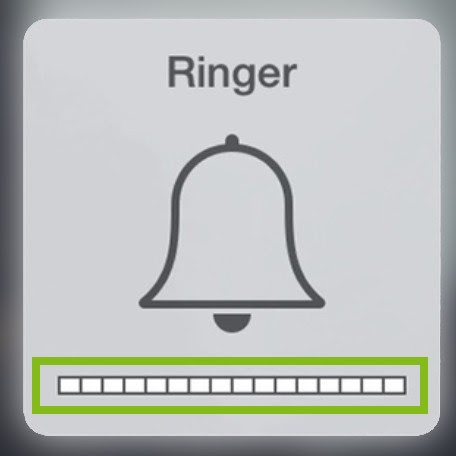 Tip 2: With the settings
Now to increase the volume levels simply use follow the following steps:
 Wake up your iPhone and head over to the "Settings".
 Now open the settings and look for "Sounds & Haptics".
 Now slide the slider up for having the maximum ringer volume.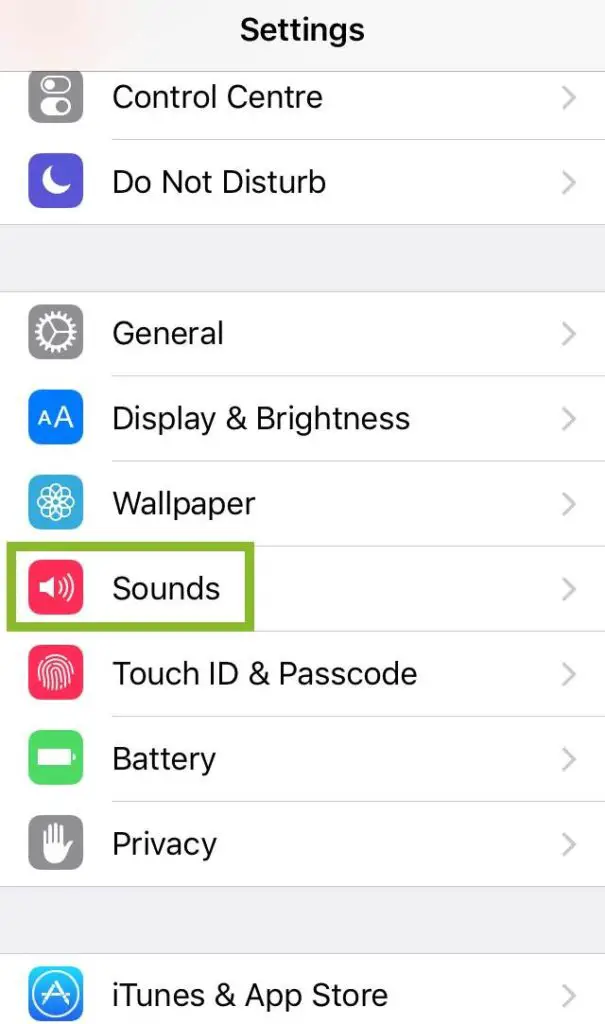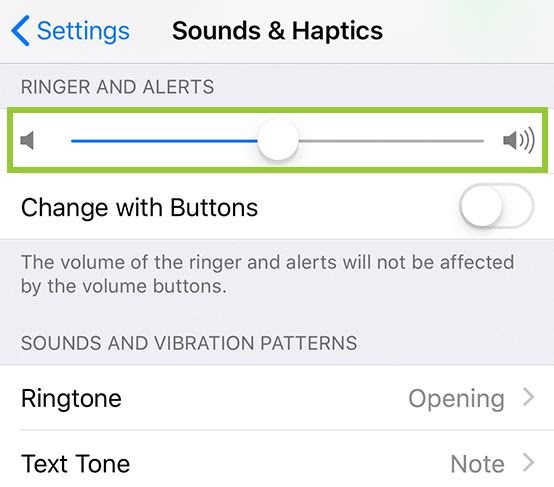 This will fix the issue of the iPhone not ringing.
Tip 3: Disabling DND(Do not disturb)
If you are not receiving any calls and messages then it may be because of the DND services on your iPhone. DND stands for "Do Not Disturb" and it doesn't allow any call or notification to bother you. This can be turned on accidentally and it can cause problems if you don't realize you turned it on. 
Now to check if the DND is enabled you can simply see the DND icon
when you will open the "tab bar". This means that you have enabled then DND and this is why you are not getting any calls and messages. Simply tap on it to deactivate it and now you can get notifications without any issue. 
But if you want to dive deeper in settings for DND then open Settings -> Do Not Disturb, now you can enable or disable with the help of a slider along with all the different options.
Tip 4: Turning off silent unknown caller
These features in iPhones let users filter out the calls that they don't want to receive or stop certain calls from bothering you. Mostly it blocks the calls from telemarketers and spam calls but sometimes it can block other people's numbers also. Now, this can be the cause as to why your iPhone is having the ringer problem. To solve the issue simply go to Settings -> Silent Unknown Caller and check which numbers are getting blocked. Remove the numbers which you don't want to silent and tell them to call you again to make sure the problem is solved.
Tip 5: Still the iPhone is not ringing!
The last resort to fix the error iPhone not ringing will be trying to restart the iPhone and check if it made any difference. Here at Gossip Funda our OnePlus 7's primary speaker stopped working but restarting resolved the issue which was caused by a bug in the update.
But if this also didn't work then unfortunately the problem is in the hardware and not the software. You can try to see if your speaker is working or not by playing any video. If the video is playing and sound is coming then it means your hardware doesn't have any problem. But if the sound is still not coming then either your iPhone's hardware is defective or got broken over time.
This means you will have to get it repaired at an Apple store but we all know how much it is going to cost. You can search online for 3rd party repair shops, but Apple's latest iPhone 12 is "unrepairable" by those 3rd party shops. We will not suggest you try to repair it yourself with online tutorials as you can't put the iPhone back the way it was meaning you will leave cracks for water to get in. And if the repair is costing too much then simply go and get a brand new iPhone, we made an article about iPhone 12 Pro Max check it out.
iPhone 12 Pro Max Specifications + Comparison
iPhone do not disturb
Don't bother with the iPhone setting which helps in times when you don't want to be interrupted like meetings, formal events, or at night. This setting only gets active if your iPhone is locked. You can schedule it to be repeated at the same time every day and not be bothered again and set exceptions to ring certain types of calls. This can help in not getting in trouble and can help prevent your iPhone from creating unnecessary interruptions in your daily life.
About Do Not Disturb
The option of not being disturbed by notifications, alerts, and calls on the iPhone from noise, vibration, or phone screen brightness when locked on the screen. You can turn it on without bothering in the "Settings" section of your iPhone. "Do not disturb Alarms" are not affected. The alarm will continue to be activated.
Do Not Disturb and Lock
Do not disturb work only when your phone screen is locked. When your phone is locked, its screen does not respond to your touch, but it can receive text, calls, and other notifications.
Now the iPhone will get locked automatically if you do not use the touchscreen, time will vary according to settings. But if a video is playing then it will not get locked. And you can wake up the iPhone by pressing "Home button" or by pressing the "Power button". But you can also change the auto-lock option from the settings, follow the steps to achieve it.
 Wake up the iPhone and go to "Settings".
 Now scroll down and open "Display & Brightness".
 Now simply tap on "Auto-lock" and choose the amount of time which you want your device to stay awake.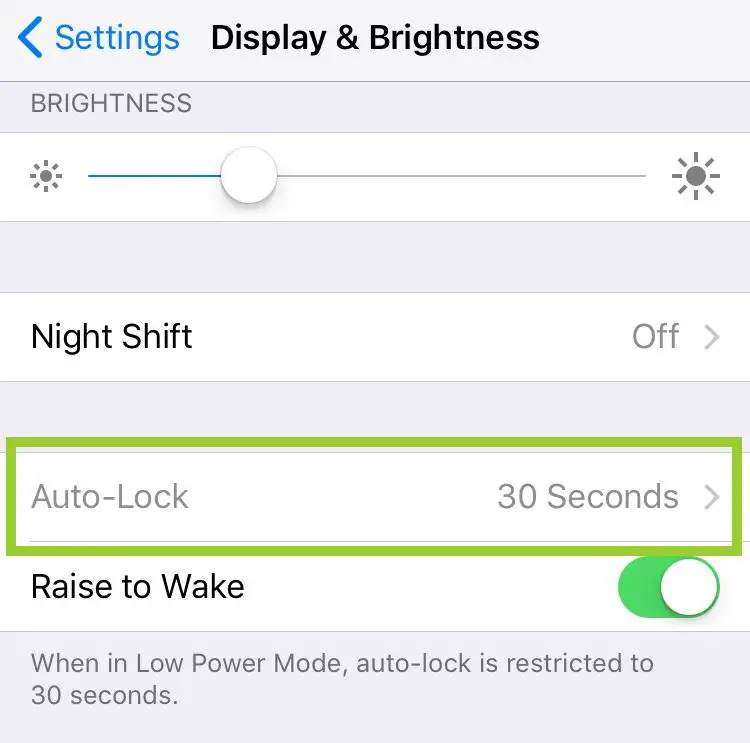 Scheduled Do Not Disturb
Do not disturb will be scheduled in the "settings" by adjusting the time you want quiet time and do not be bothered every day. If you have a set time each day, the scheduled quiet time can be useful when sleeping at night and not wanting to worry. After scheduling Do not disturb, your iPhone will turn on automatically at your scheduled times each day.
Setting Do Not Disturb Exceptions
In your iPhone's settings, you can enable two types of exceptions without Do not disturb. The first type is contact-based. You can always choose to ring some contact calls. This is useful if you can not miss a call from a specific contact. The second type of exception is frequency-dependent. You can select multiple cells (defined as three calls from a single person) to ring. This exception will help you not to miss the pressing items, in which someone will try to contact you more than once.
Summary
We saw all the possible solutions for the problem iPhone not ringing, but in the end, you have to check if the problem is with software or hardware. If you have recently bought an iPhone then the first three solutions will definitely work for you. There is always a chance of an iPhone being defective and if you just got a new iPhone then you should talk to the Apple Store. But we would suggest you skip the repair from Apple themselves as in that amount you could get a new iPhone. This is true for the iPhone X as the rear glass panel repair costs half the price of the actual phone. 
And if you are a regular iPhone user then changes are either there is a defect or hardware problem. But it is still worth trying the above-mentioned solutions. And in case you need to replace the speaker or any other component in the iPhone then try to find a good third-party repair company. Apple made their later iPhone 12 "unrepairable" meaning, unfortunately, you can not get your iPhone repaired anywhere but Apple Store. But people always find a way to do anything they want, so check if the third party repair shop offers to repair the iPhone 12.