What is DRParser Mode com.sec.android.app.parser android? Where it is used for & its Code list? How to fix it if not working? How to get rid of drparser mode? How to bypass FRP? So, this article is for all Samsung device users, ever forgotten your google password and ran out of options as to how to unlock your Google account now? If or want to restore, or restart your device, know your IMEI number just by using secret codes provided by Samsung. So, your worries are going to end here, because I will be giving you all the solutions to your problem so continue reading without skipping anything because right from using it to getting rid of it everything will be covered.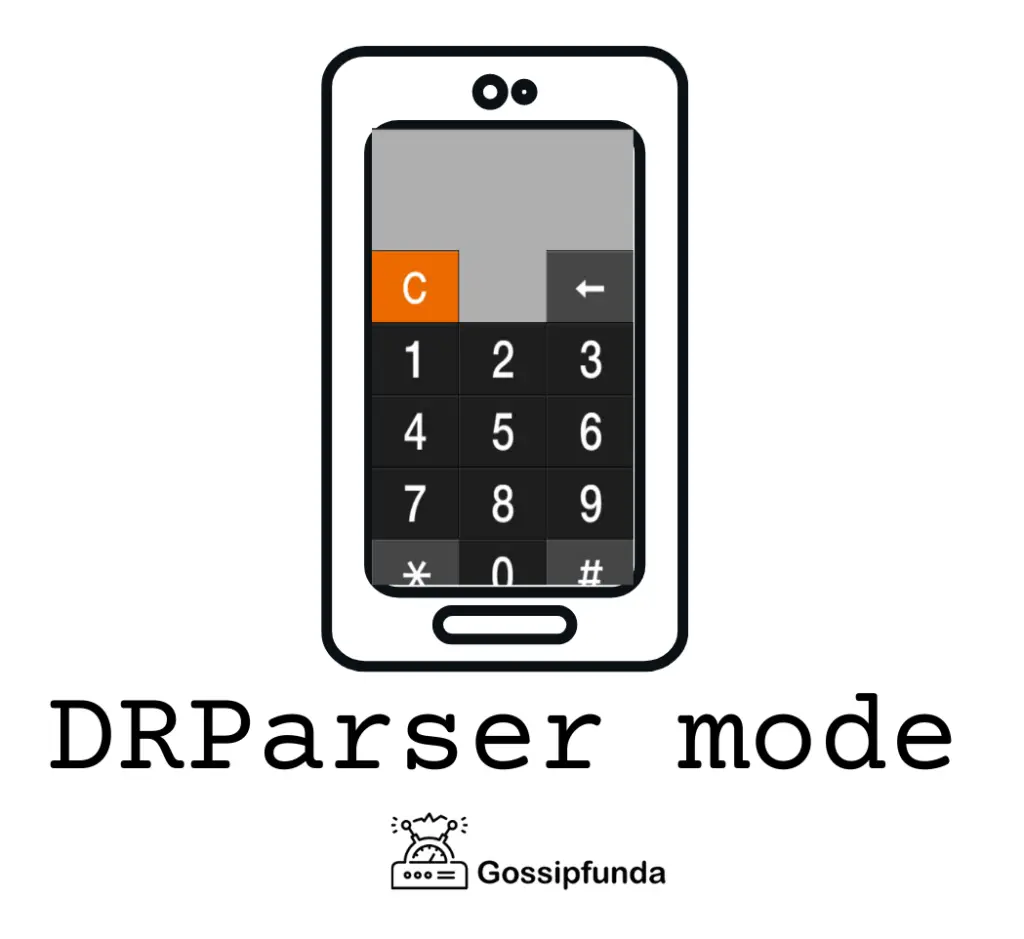 This article is all about DRParser mode and how it will help you. So, let's just dive into our topic.
What is DRParser mode?
So, basically, DRParser mode is a secret hidden application provided by Samsung which is inbuilt, and only a few users know about this application as if one may see this app in their system apps list but how to open this application is completely a whole different thing. So before getting into the roots I'll give an overview of this application stating that it helps your device to debug, Sysdump, and many more.
Accessing the DRParser mode
Firstly, there is no straight access to this application. You need to open your Calculator app and type this :
(+30012012732+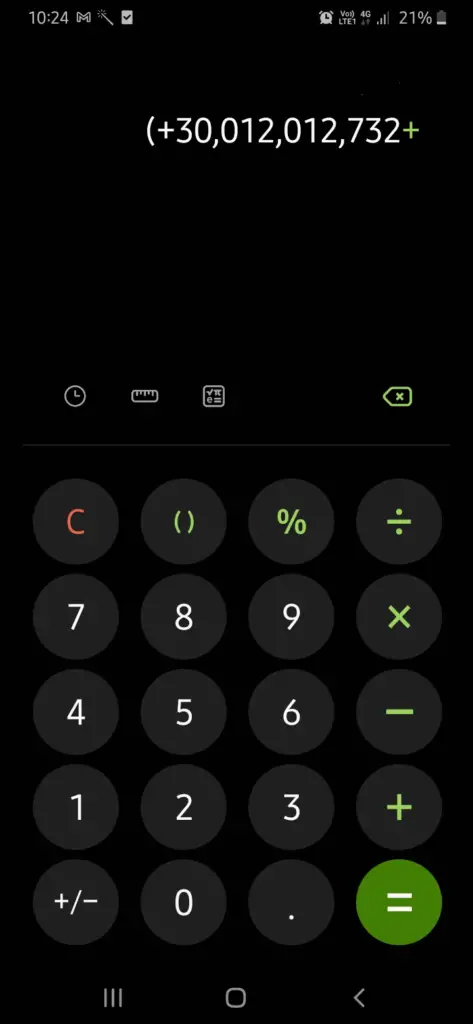 Now you will see a dial pad on your screen that is the DRParser mode and here you have to type the secret codes to access the options you want to check.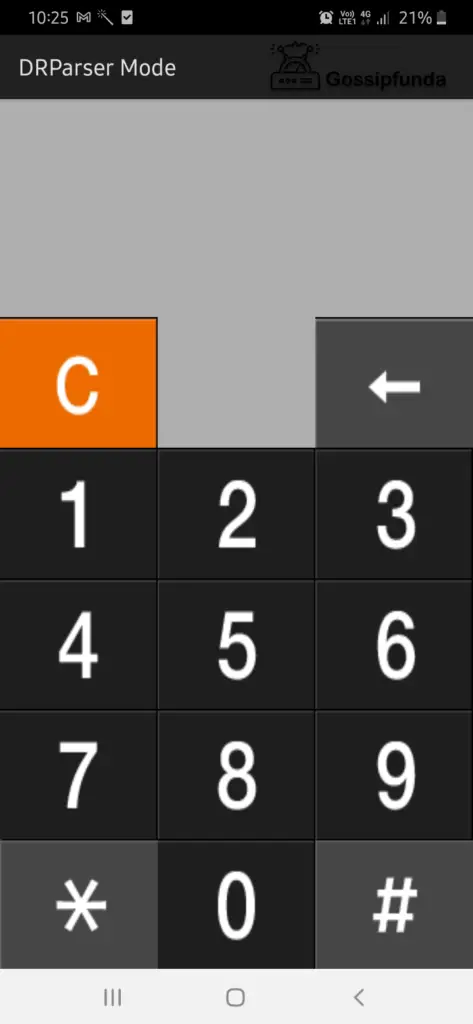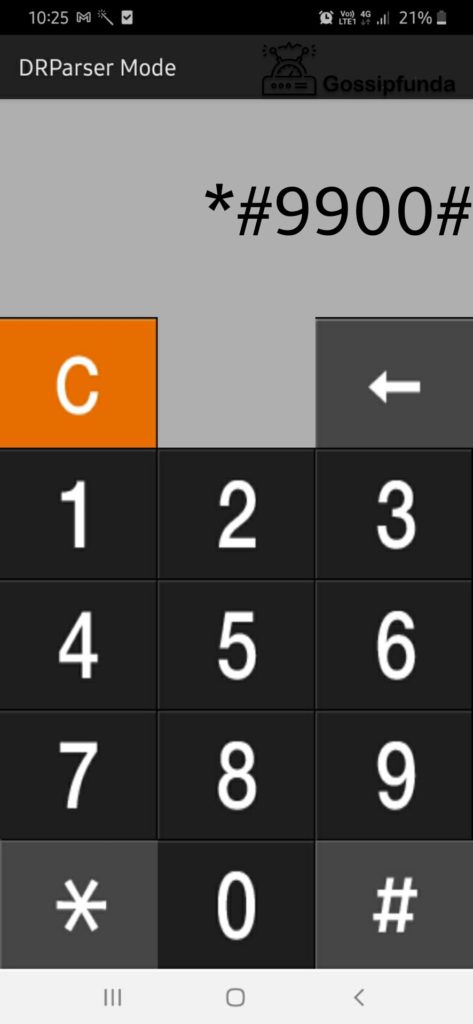 What does DRParser mode do
DRParser acts as an intermediary between the user and the system. This application helps you in many ways. Just by entering the code, you can open the Sysdump or the Service mode or Factory Reset Protection (FRP) bypass your Google Account. There's so much more you can do with the use of this application. The Sysdump gives you a picture of the presently introduced ROM, permitting you to reestablish your telephone if something goes astray. Getting a reinforcement of the framework ROM ought to be your initial step prior to making any Android working framework updates or introducing custom ROM pictures.
How to FRP bypass your Google account.
As a matter of first importance, boot up your Samsung telephone and interface it to a Wi-Fi hotspot
Then, accept all conditions and sit tight for the product update
Presently, back to the Welcome screen and pick the Emergency Call alternative
Call 911/ 100  and rapidly turn on Bluetooth choice at the call interface
Interface your device with the Bluetooth headset or Bluetooth speaker
When done, hold down the call button (just in upheld Bluetooth headsets) to open Google Now.
Presently, say anything,
Enter Calculator to open the application and afterward type in: (+30012012732+
Your device will currently go to DRParser Mode.
Keep entering: *#0808#
Tap on DM+ ACM + ADB, well latest Samsung devices have RMDIS + ACM + DM option and reboot
Trust that your gadget will boot up to Welcome screen
Then, on your PC, download this file and afterward extricate it
Attachment your device to the PC with the assistance of USB link and permit USB Debugging on your gadget
At last, run the FRP_techzai.bat from the removed organizer and wait till it finishes.
DRParser mode codes
Here the below-given list consists of all the codes that actually do work on DRParser and all the other codes that are provided by Samsung they tend to work on your phone dialer application.
Service Mode – *#9900#
Service mode is a hidden function implanted in current cell phones that empowers simple finding for an assortment of issues. All the Sysdump options are provided here.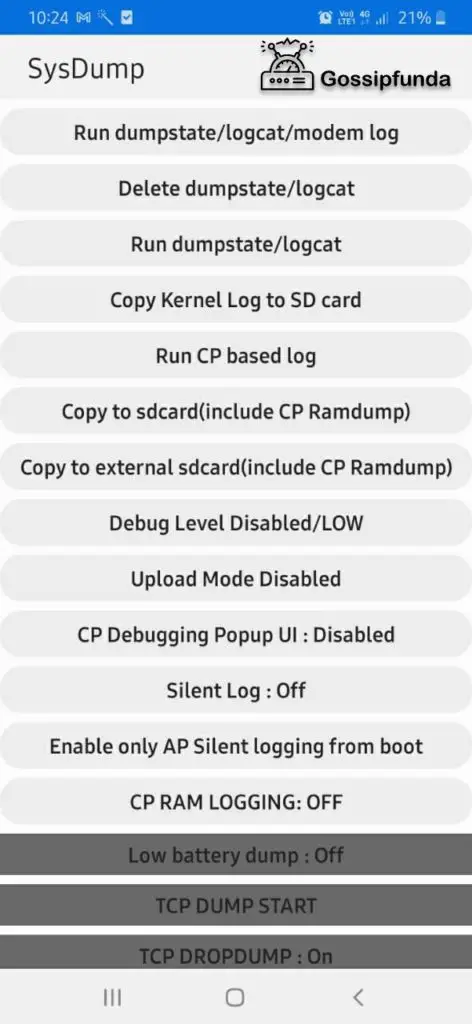 General Test Mode – *#0*#
A secret menu, which you can access by dialing a particular series of characters, allows you to investigate equipment issues and check your phone's usefulness. The menu contains a large group of service checks.
Various catches can run tests for vibration, RGB tones, contact screen affectability, speaker yield, etc. The shading looks could be valuable to single dead pixels, yet a significant part of the menu capacities may be somewhat specialized for the standard client.
You can likewise perform sensor checks; the accelerometer sensor guarantees photographs are adjusted accurately on your phone.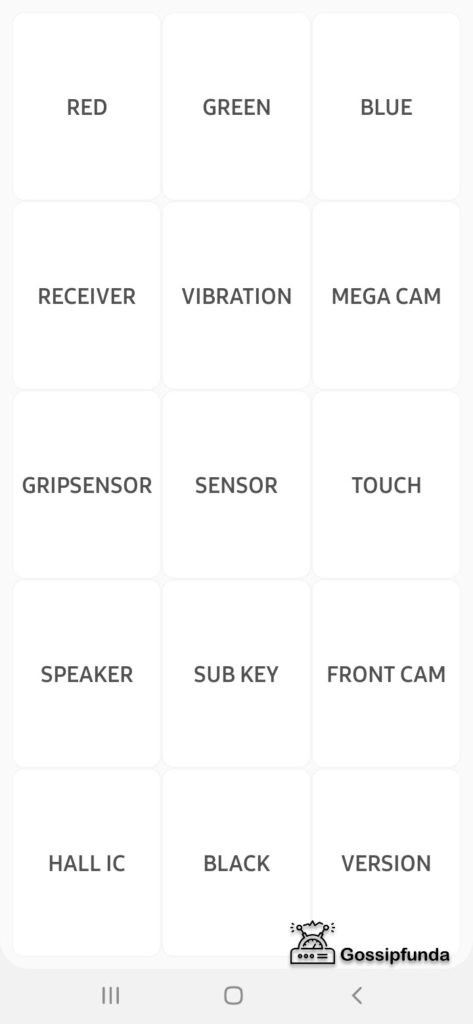 View status info for GSM network – *#0011#
GSM(Global System for Mobile Communications) status information can be viewed with this code.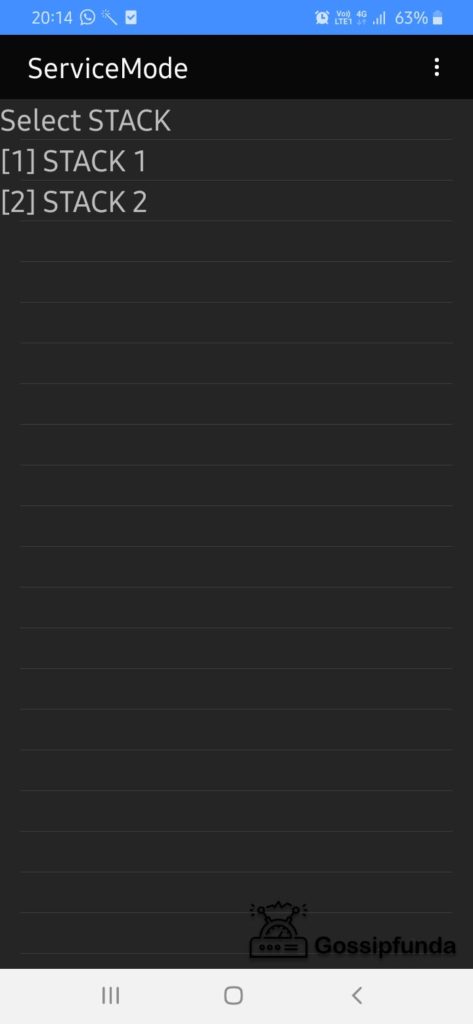 Service Mode USB – *#9090#
Service Mode menus permit you to get to developer mode functionalities on your phone straightforwardly identified with its activity, from choosing specific service providers, opening your SIM card, changing default network settings, groups and damaging your inside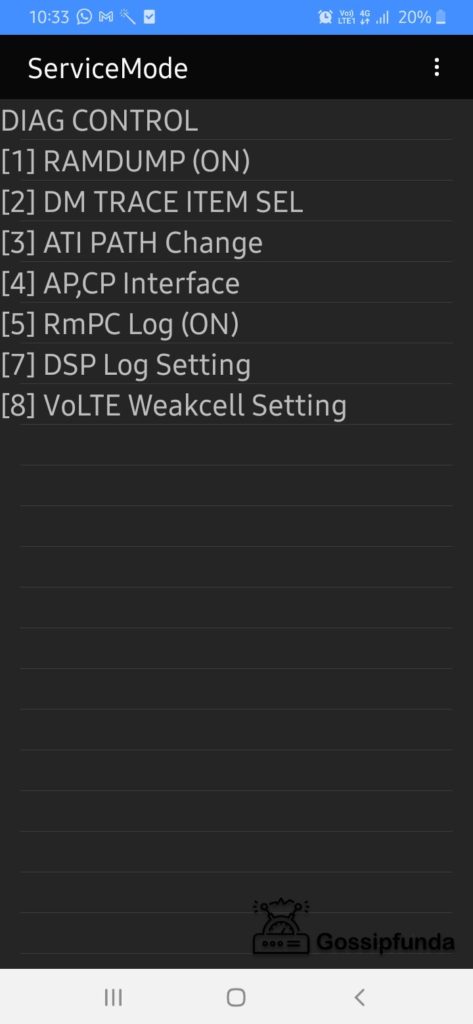 non-unpredictable memory, that contains all your IMEI, RF, EFS boundaries, and to make a total plant wipe and reset.
Check the IMEI number – *#06#
By simply typing this code you can know your IMEI number within a few seconds.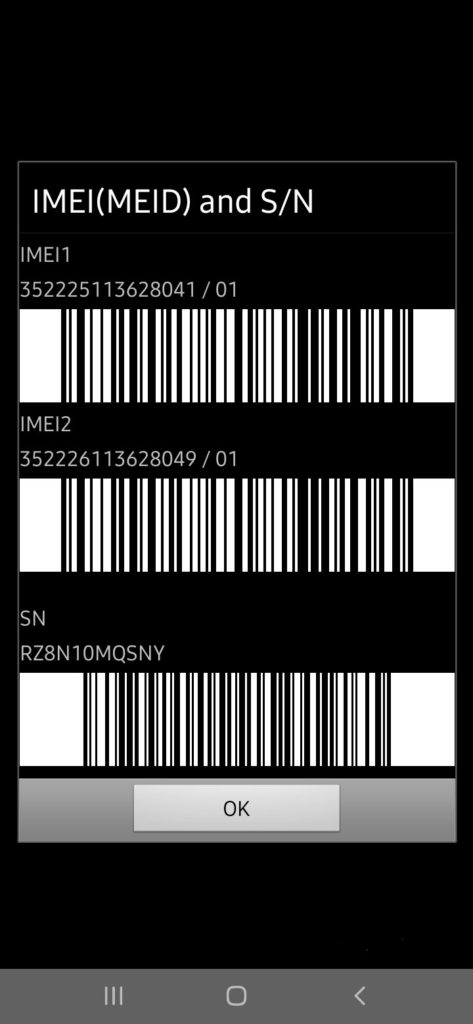 Check OS version – *#1234#
You can check AP (Application Processor), CSC (Consumer Software Customization), CP (Communication Processor) through this.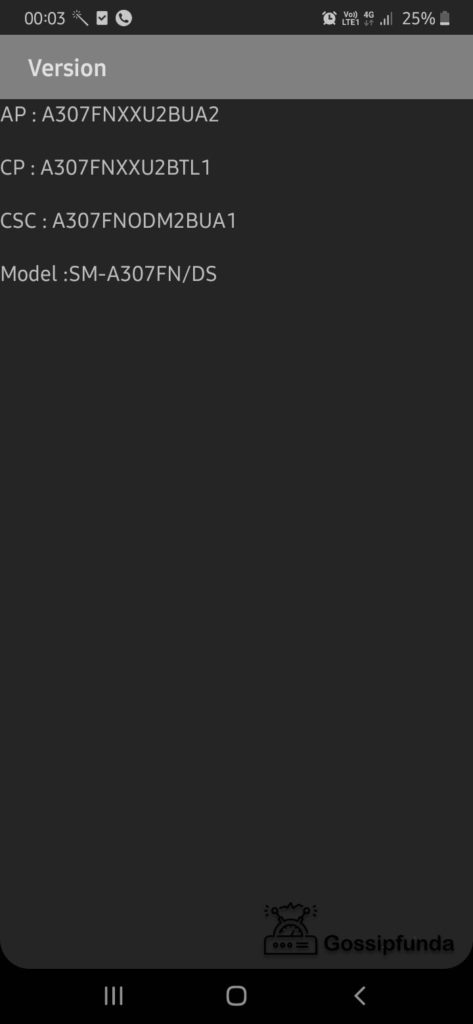 Other DRParser mode codes:
Battery Status – *#0288#
Hardware Version – *#2222#
Check both Hardware and Software version – *#12580*369#
USB Service – *#0808#
Mentioned above for FRP bypass.
Control Audio Loopback – *#0283#
TSK/TSP firmware update – *#2663#
Update Camera Firmware – *#34971539#
What is DRParser mode com.sec.android.app.parser android
In older versions of Samsung, com.sec.android.app.parser was a preloaded package for Factory Mode in other words Factory Reset.
Factory reset is one of the alternatives accessible in the restoration, or settings menu on your gadget, by choosing this choice, you can reset your phone to the processing reset settings.
Regardless of how it's accomplished, choosing manufacturing factory reset will wipe all the information from your phone returning it to a processing factory state. You won't restore anything once the information is gone in the event that it has not been recently sponsored up.
To understand the term parser in a much better way so basically Parser APK his bundle can separate application bundle files in APK design utilized by gadgets running on Android OS. It can open an APK file and concentrate the contained show file to parse it and recover the meta-data it contains like the application name, depiction, gadget highlight access consent it requires, and so on.
DRParser mode not working
There can be multiple reasons why the DRParser mode is not working, whenever you type the text in the calculator for DRParser mode, the screen just pops up and vanishes away. This is how you get to know that something is wrong with your DRParser mode calculator. But users don't understand or are aware of the solution to this error. That's because there are many issues that can cause this error right as the application getting corrupted in some way or because you might have disabled this application from working. So, you need to consider a lot of factors in order to make this application run again.
The best thing you can do is if this application doesn't work at all even after trying every alternative then you can try these codes on your phone dialer app most likely they will work and you'll be able to perform the required procedure.
Or simply Force stops the application and start it again, few applications tend to work by doing so.
Is DRParser mode Safe?
Now there are several articles claiming that these secret codes provided by Samsung can help intruders to hack your phone and a recent study by Elliot Alderson, a known French security researcher has uncovered that an aggressor with actual admittance to a Samsung cell phone can catch the network traffic subtleties and it can likewise screen record your cell phone for one entire hour. He uncovered in a progression of a tweet that one can just hack by utilizing the opening Calculator application and composing (+30012012732+. That will initiate the DRParser Mode application and one can type *#9900# on the application to boot up the Service Mode application.
Different options
The Service Mode application has different options: run dump state, enable calm logging from the boot and there are three dims out or greyed options including low player dump, TCP dump start, and IMS logger. The analyst uncovers that tcpdump is an order line parcel analyzer that is utilized to catch network traffic. Notwithstanding, tapping the catch request an OTP, which the scientist skirted by switching the ServiceMode application and making an OTP. The scientist was then ready to get the OTP in the spring up and began running tcpdump to catch all the organization traffic on the neighborhood stockpiling.
He further uncovers that that defect additionally permits assailants to record their screen for one entire hour. This is finished utilizing the IMS LOGGER alternative, which is one of the grayed choices present in the Service Mode application. He says that the screen recording is stored on the local registry as well. The analyst further uncovered that Samsung knows about this blemish. Curiously, Samsung is yet to offer an authoritative remark on this imperfection.
How to get rid of drparser mode
And apparently, the debloat list has marked DRParser as safe to freeze an application, if and only if you are not interested in knowing or using these secret codes or want to disable this application in order to save yourself from a vulnerable attack then you can freeze this app by using any third-party package disabler applications like Titanium, CleanROM Lite or any other as there are so many applications available. You can also simply click the force stop option.
Conclusion:
In this article, I have provided every code that works on DRParser mode and how it works. Also, how mysteriously this application can be opened through the calculator application. I have also provided a detailed method of how to bypass FRP (factory reset protection) on your google account. And how the com sec android app parser was required for factory mode in earlier versions of Samsung as now the latest devices don't come with this package. However, you can freeze this application as it is considered safe to do so, but if you are a technology enthusiast and curious to know the developer mode functionalities then I'll suggest you not stop this application. So do give DRParser mode a try.