If you are reading this post again you will find the huge difference in the year 2021. You have probably run into an error that came about with a message, 'Unfortunately, IMS Service has stopped' or lg ims keeps stopping. And after getting this message, you are believably wondering how to fix it and start using your phone properly again. Well, you definitely find your keys here. After reading all the stuff about to come, you will get a great concept about the error and its objectives. Furthermore, you will learn amazing methods to fix IMS Service has stopped problems. 
What is IMS service?
IMS stands for IP Multimedia Subsystem and it is a service that helps out your software, which is Android, to work with communication apps of carriers without much hassle. The app is playing a big role behind the 
Do not miss: Android Backup
What is the IMS service error?
When the IMS service error occurs, your screen will show you a message. Unfortunately, IMS Service Has Stopped. The error occurs in Android devices in general, although there is a higher incidence in it among Samsung users. And the error message reveals itself whenever the user attempts a call or a message. 

What are the reasons for the IMS error?
You can be several things that can bring about the error. And these range from common issues to spontaneous malfunctions. Anyway, if your device suffers from the error, then it might probably due to one of these reasons.

1. Corruption of cache
Notice how you can go back to a page much faster than loading a new page? That is because a copy of the page is made to reduce the loading time. Actually, it is more of a floor plan than a copy. And this floor plan is called a cache. Furthermore, all apps use a cache of one kind or another. 

Coming back to the error in hand. It is caused when a cache related to a messaging gets corrupted. After that, the phone shows an IMS service error. 

2. Outdated apps
Bugs and outdated sure can mess up your device. And if you don't update your device regularly it will show some glitches here and there. However, when an app related to messaging or call is not updated, you are bound to face an IMS error at some point in time. 

3. Outdated system
Just like bugs caused outdated apps, there can be bugs due to an older version of the OS as well. In fact, an irregularly updated device can make the case even worse. Older system files may lead to some issues which ultimately can cause IMS errors. 

4. Messaging apps that are set as default
Some of the settings on your phone get tinkered with when you are at an unusually new location or if you are dealing with a new service provider. This can bust your messaging app for a while. And it will start showing the error message. 

5. Third-party applications
The apps that are developed by neither the developer or the user are called third-party apps. As in apps that a foreign entity created. Hence, it is no surprise that these apps might interfere with the system files in some way or another. And some do for the most part. Further, if they mess up a messaging app, the error in question will occur. 
How to fix IMS Service has stopped
Now that you know what the error is and what it causes are, let's check out a few methods to deal with it. There are quite a few methods to fix the error, whether it is on your Samsung phone or any other device run on android. So, here they are. 
Solution 1: Updating your device's software
Your system eventually bumps into bugs and outdated system files as runs behind the times. Hence small errors and issues start to pop-up here and there. Also, the error we are concerned with can occur due to this reason as well. So you better update your system's software. And here's how:
Go to your phone's menu and then select Settings. 
When all the options on Settings appear, scroll down to the very bottom and then choose About Phone.
Tap on the Software Updates option.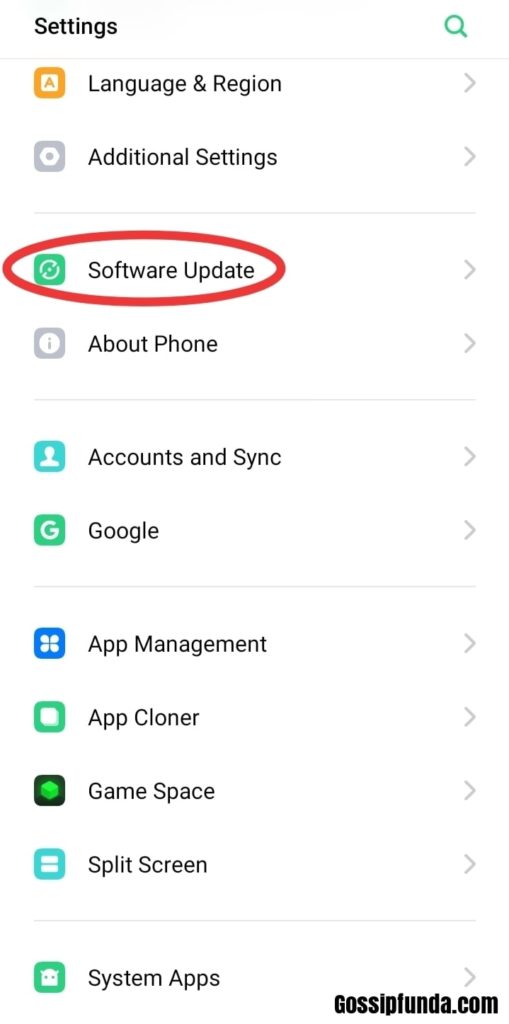 After that, you will be able to see an option called Check for Updates. Choose it. 
If you have an updated available, then you have to download it immediately. So choose Download Now. 
After your device is all done downloading the install file, it will likely ask for your permission to begin the installation. So choose Yes if prompted. 
It will take some time for your device to get finished with the installation. Soon after its completion, restart your phone and see if the issue still exists. 
The steps to reach the software update options may be different in different models.
Solution 2: Updating individual applications
Existing apps that you installed in the past may be prone to some issues. And these issues that they face are also get tangled with the main system's files. So you have to update these apps as well in order for your system to remain in a healthy state. As far as we are concerned, the IMS service error can be due to such an origin as well. 

Many of you might already know how to update your apps, but let's just go over them for the sake of those who might still have doubts. Just follow the steps below:

Go to your phone's menu. And get to the screen with all the apps.
Look around for the Google Play Store. Open it once you see it. 
Once you open it, you need to go to its menu. For this purpose, click on the three horizontal lines at the top left corner of the screen.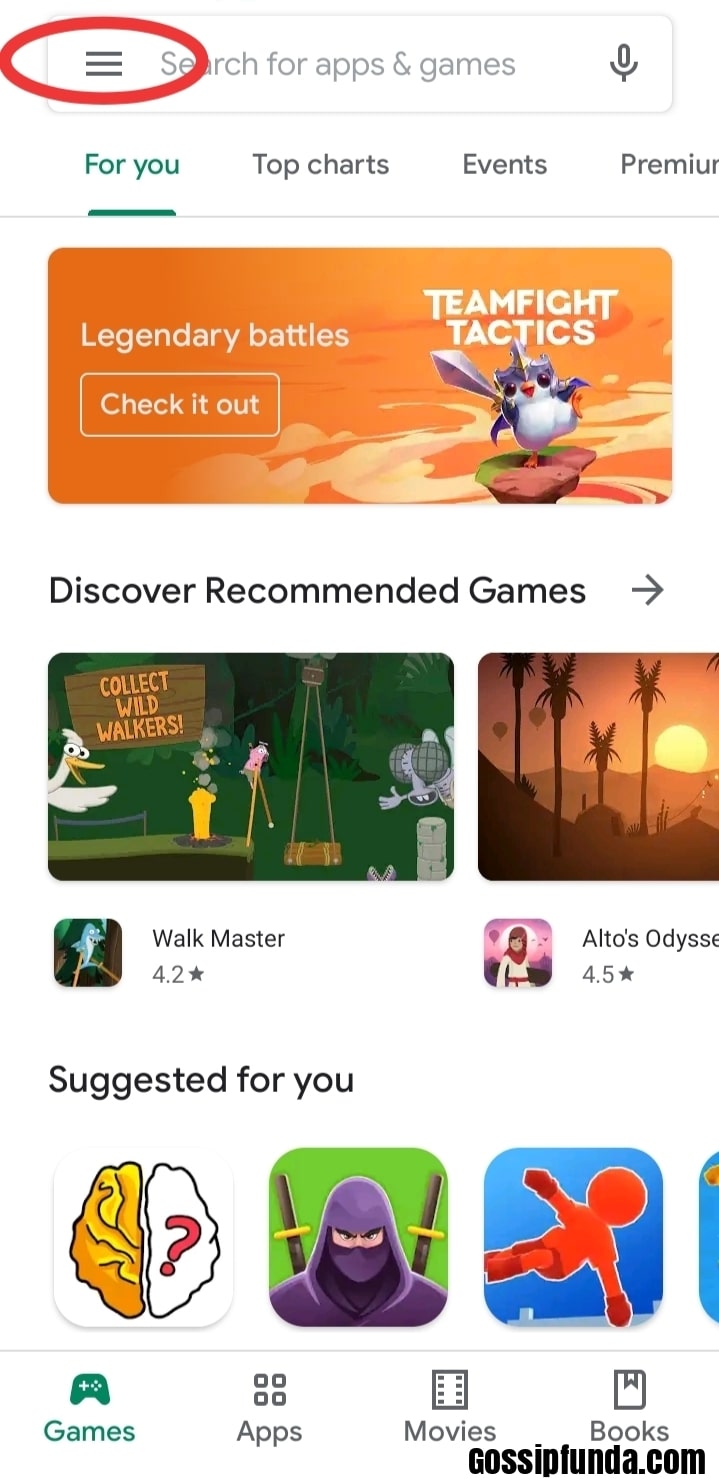 Choose the My Apps & Games option.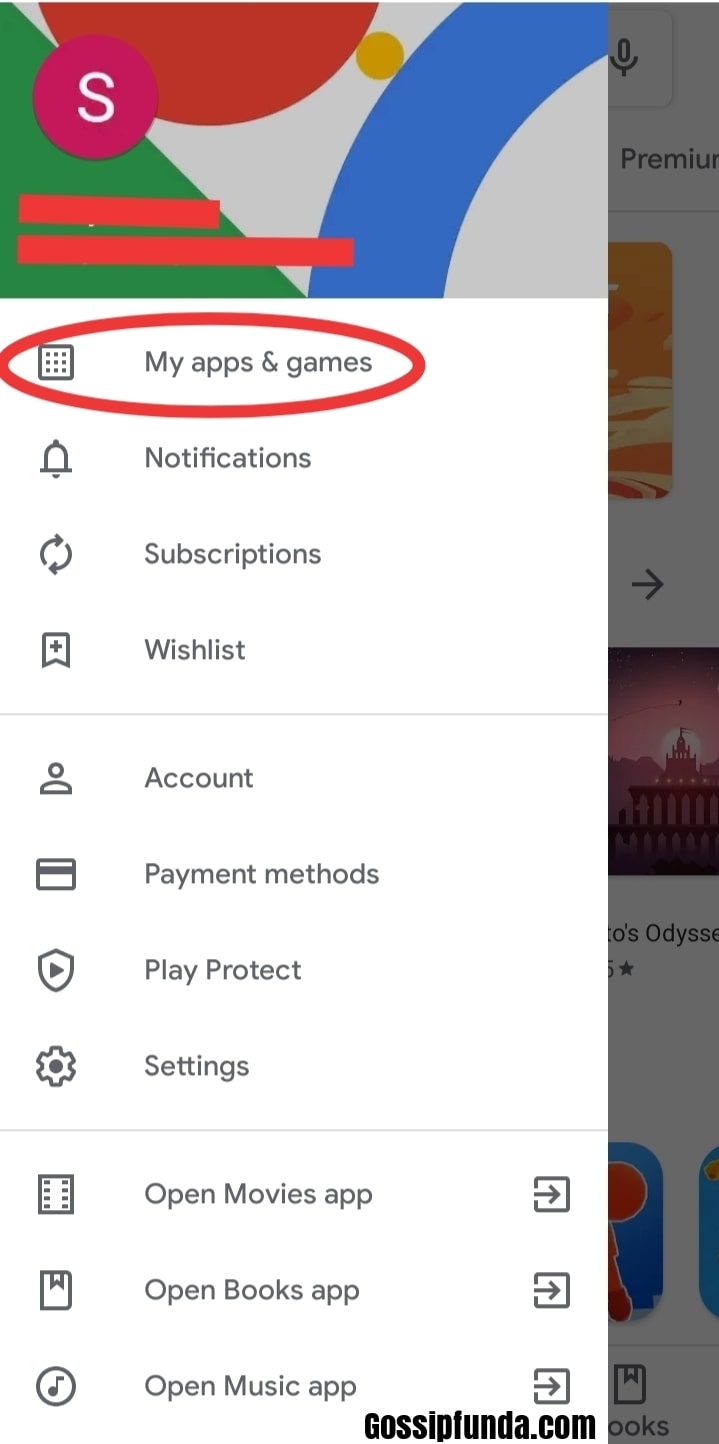 After choosing, you will three tabs. Tap on the one named Updates.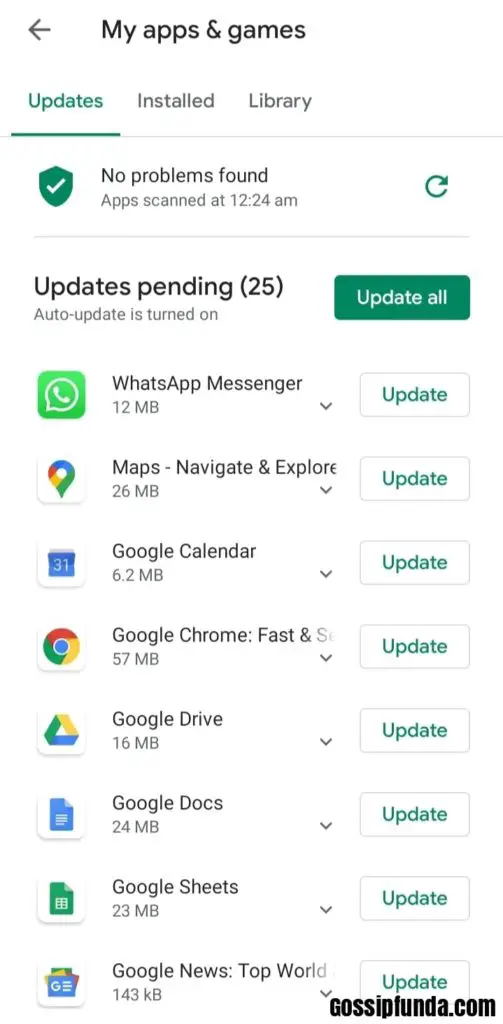 If you can't see any updates, choose the Refresh icon. That is the one that looks like a bent arrow shape. 
Assuming that you have a pretty good net connection, select the Update All option.
On the other hand, you can update apps individually if you have internet limitations. 
Check if your issue has been resolved. 
Solution 3: Deleting Cache
As mentioned in the section covering the causes of the error, the cache accumulated by an app is not very good. You clearly know what cache is now. And you know that it can mess up the files of your device and cause issues. Hence, you need to clear them sooner or later. Although you should prefer it sooner. 

When it comes to the IMS service error, clearing the app data and cache of the message app can solve the issue. The message app has a link with the error. So the method may work out. 

Follow these steps to clear the cache and app data of message app in no time:
Like in the cases above, get to the menu and then go for the Settings app. 
Choose the Apps option. App Manager might be the label in other versions.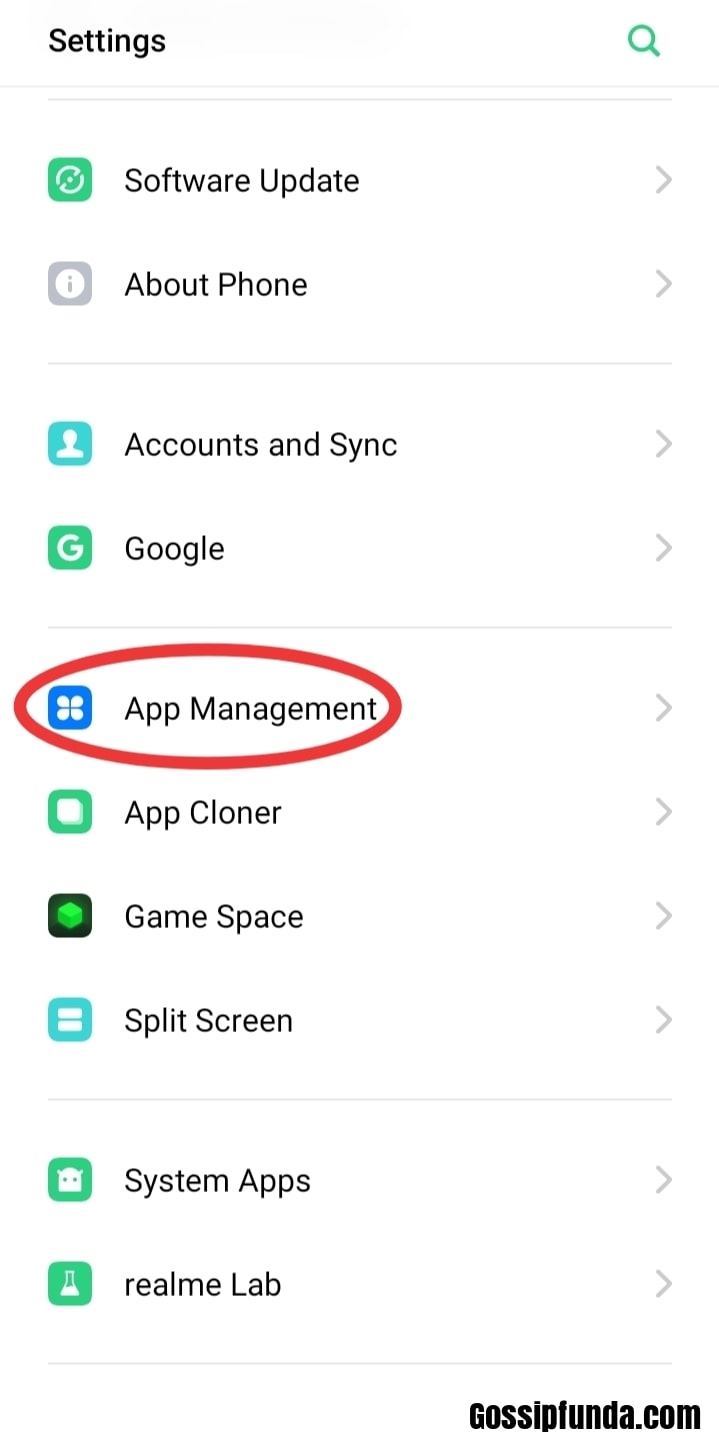 Go ahead and open the Message app. Sometimes you have to choose from the system apps or all apps. As Apps option only shows installed options sometimes.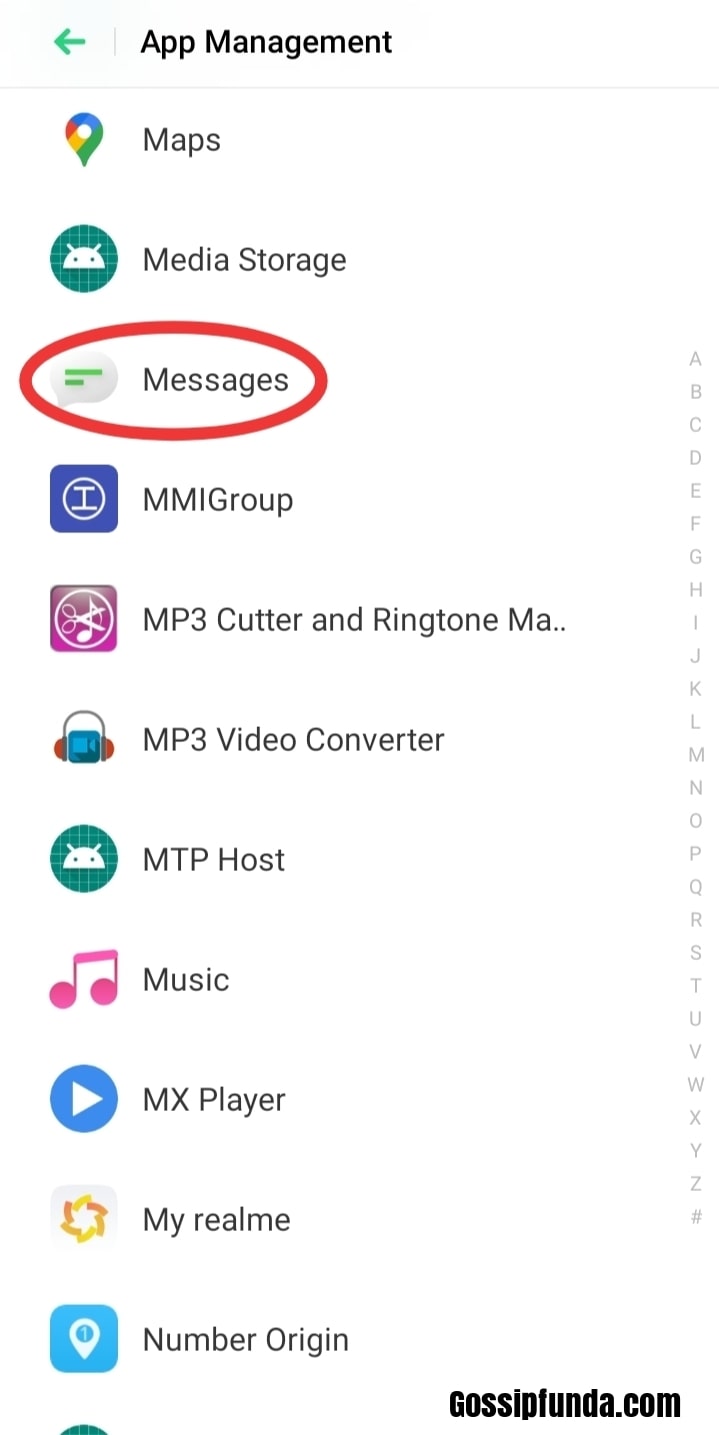 You will see a button for Clear data and one for Clear cache. First, click on the later and then on the former. Confirm each of your choices.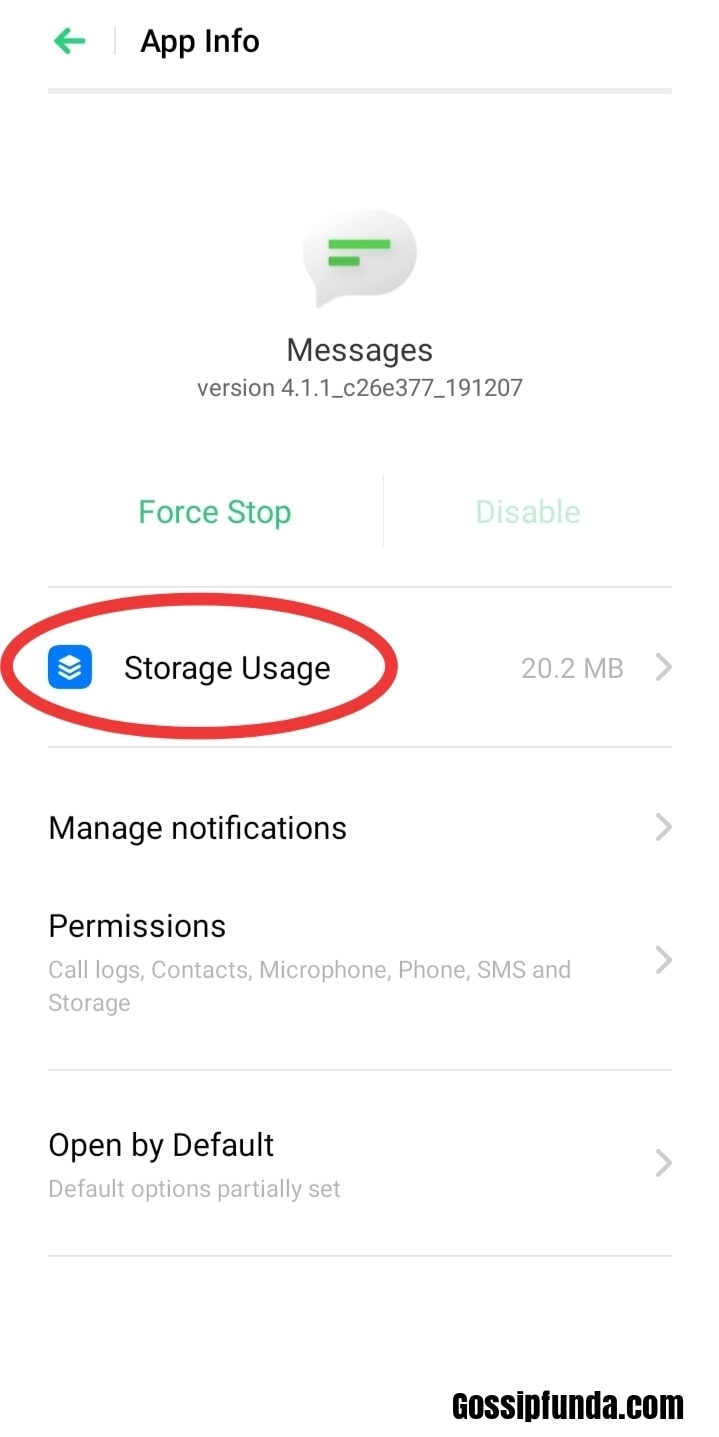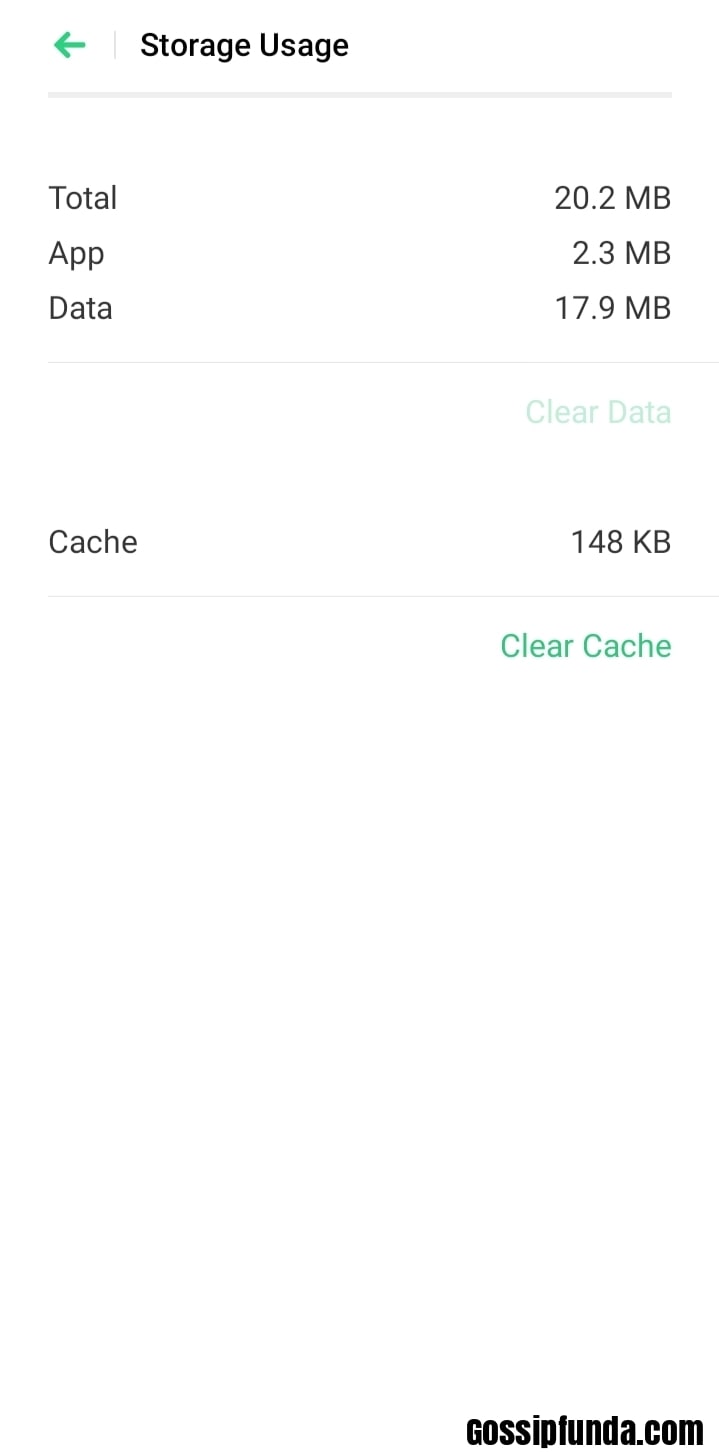 Sometimes you have to select an option called Storage option to see the two options mentioned in the step above. This is just due to the difference in the version of the operating system.
Solution 4: Booting the device in safe mode
There are instances when some errors occur on your phone only after the installation of a certain app recently. So if you are facing the error message, then the likely cause might be the app that you just installed. But you can never be sure that the app is exactly what caused it. Hence you need to boot your phone in safe mode to find out. 

You need to go to the screen with power settings. So make it happen by pressing the power button. 
Now that the power options have appeared, press the Power Off button until Safe Mode appears on your screen. 
From the options displayed on the phone, go ahead and select the Safe Mode option.
Now safe mode takes over. And your home page is shown as such. 
Now delete the application that you believe is the cause of the error. Most probably a third-party might be the culprit. 
Please do note that the procedure for running safe mode can vary depending on the model and the version of the OS. So look up the method for your device before applying this method.
Conclusion
The post above was aimed at helping you out with the IMS service has stopped. The post showed multiple methods to solve the error. So at least one might work for you. But there is always a possibility that none worked for you. If that is the case, then feel free to look for other solutions. And good luck.