Screenshot on SAMSUNG Galaxy Mobile || Fix error
Screenshot on SAMSUNG Galaxy issue may be different types here Gossipfunda has mentioned full solution about all errors related to screenshot.
Introduction
The screenshot issue with SAMSUNG Galaxy phone causes little irritation to Galaxy users. If the screenshot is not working on SAMSUNG mobile phone, there will be many factors that affect the SAMSUNG mobile phone. SAMSUNG mobile is trusted by the user if the user feels a little issue with these phones is not good. Don't worry Gossipfunda is here with full solution of all possible errors with Samsung Galaxy phone. Please stay until last.
Screenshot error such as insufficient storage, screenshot key combination is not working and some websites restrict for screenshot in that case screenshot could not be taken. Palm swipe capture is also one method of the screenshot. Some times it also does not work. Read this article from Gossipfunda ,which has listed all problems related to the screenshot issue with a solution and mentioned some steps on how to take a screenshot by different methods.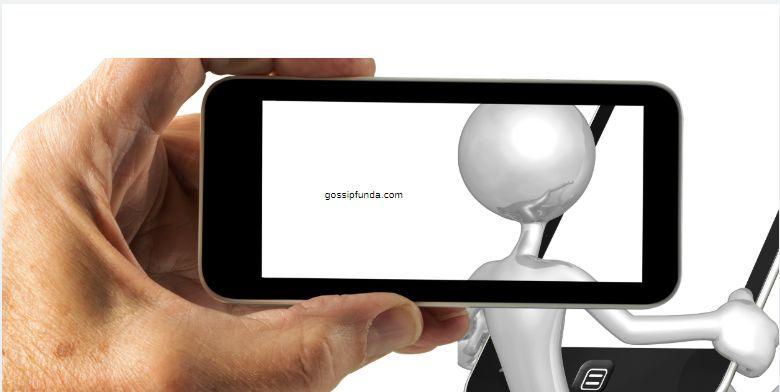 Screenshot on SAMSUNG Galaxy Mobile, Error and solutions.
while taking screenshot there are some possible errors that are generally reported by many galaxy users. The storage issue is one of the common errors of many galaxy users. Some of them are mentioned below-
Palm swipe to capture is not working?
All the SAMSUNG Galaxy users must have seen an advanced feature "Palm Swipe to capture" in "Advance features". Lots of galaxy users don't know this feature and do not use it. They use some other features like power key and volume key combination etc. Palm swipe to capture is used just swipe your palm across the screen of your Samsung Galaxy phone and screenshot will be saved in the gallery.
Lots of SAMSUNG Galaxy users have complained that 'Palm swipe to capture' is not working on his phone, nothing happens when the user swipe on phone. In this article, Gossipfunda will tell you how to resolve this issue and how to take a screenshot by this feature ('Palm swipe to capture').
First of all, check and make sure that this feature is enabled or not?
Open 'Setting' now taps on the 'Advance features' section.
Click on 'Palm swipe to capture'
Make sure it is ON i.e. toggle key is active.
One more point is important that your palm should touch properly with the screen of your SAMSUNG smartphones.
What is com.android.incallui?
Power and volume key combination is not working?
There are so many users who have been reported this issue, the Screenshot on SAMSUNG Galaxy is not working by power key with the volume down key combination. It is used by most of the SAMSUNG Galaxy users. You have noticed that the user uses the power key and volume key lots of time. It is possible to be physical damage to these keys, both or one of them, this issue will be resolved by repairing the damaged key. Clean your phone and keep it safe from dust particles which causes the key issues.
If both key works properly then try again and hold power key in combination with down volume key simultaneously. Your desired screenshot will be seen in Gallery in a separate folder named with the screenshot. Screenshot key combination power key with down volume key never be change with some other key. Some user's power down key has lost they questioned: "is it possible to change down volume key to some other"? keep in mind it could not be altered from setting.
read also: What is CSC code: CSC code of Samsung devices
Error "can't take screenshot due to insufficient storage space"?
Step1.
Many users have reported this error even there was lots of storage on his phone. you also could check the storage capacity (Open setting and then storage). Many applications do not let screenshot by any key combination. Each mobile phone manufacturer provides a file manager application with its android phone.
Error "can't take screenshot due to insufficient storage space"? Solution
Go to the file manager in your SAMSUNG Galaxy smartphone.
Scroll down and find 'Pictures'.
Rename this 'Pictures' to 'Pictures1'
Now restart your mobile phone.
It's all done, check your screenshot will work properly.
All mobile generally come with file management applications. It can be downloaded from the play store as per your need and choice. Some times there might be really a case of space issue. In this case, you have to clear some unwanted files from your phone. This issue will be resolved by removing extra unwanted files then you easily able to take a screenshot from your SAMSUNG Galaxy smartphone.
Note: 1.
Why pictures rename as Pictures1. Screenshot search only 'Pictures' but suppose it be PICTURES and screenshot could not distinguish between 'Pictures' and 'PICTURES' when you rename Pictures to Pictures1 then when you take a screenshot a new folder named "Pictures" will be created automatically. Then if you wish all data from 'Pictures1' could be moved to 'Pictures'.
Note2
Some users have reported when they use storage with an SD card screenshot does not work and when to use storage on phone. Then the screenshot works. In this case, you set store in SD card then create a folder in SD card with name 'Pictures' and create a new folder inside the 'Picture' folder name as 'screenshot'. Restart phone now definitely screenshot will start working.
Step2.
If the above step does not work you may try this step also. It's a very simple method. You could solve it in a few seconds. You should unmount the SD card then mount it again and restart the phone. Your phone issue definitely is resolved.
don't miss: How to Root Galaxy S6 Samsung
An issue with Chrome Incognito Mode
If you use google chrome incognito mode then the screenshot will not work you need to change the setting. If you are in incognito mode then close it.
Click on the upper right of chrome on three dots.
Now click on click on 'New window' icon
Use this regular page and now screenshot will work you would able to take a screenshot of the desired page.
The above-mentioned steps are come from incognito mode to normal mode then take a screenshot. It will definitely work.
The issue with Phone issued by school or company
If the phone is issued by your school or company to work, then there might be an issue with the screenshot. If you want to resolve it by yourself then you should confirm it from your administration because there might be some security issue. There might be some school or company applications. If you have installed it by yourself, you could uninstall by yourself.
Go to setting options.
Select Apps and Notifications.
See all Apps.
Select your desired Apps.
Uninstall it.
In this way, by your school and work phone, you will be able to take a screenshot. You should know if it required by your school or company you must install by yourself from the play store.
How to take Screenshot on SAMSUNG Galaxy ?
There are lots of techniques to take a screenshot on SAMSUNG mobile. Screenshot not working on SAMSUNG mobile issues has been discussed above. Here Gossipfunda is going to discuss a number of methods to take the screenshot. You should select any-one easiest method.
Palm swipe Capture Method
Palm swipe is a very easy method to take a screenshot. The first time it will look a little uneasy but it will be the easiest way of the screenshot. You need to swipe from left to right or vice versa across the full screen of SAMSUNG Mobile phone. It is required to change the setting.
Go to setting menu.
Open Advance features
Now click on Motion and gesture
Select palm swipe to capture
The above-mentioned steps will help you to activate the palm swipe capture method.
Screenshot with the physical key combination
Select the desired screen.
At the same time, you need to press the volume down button and power button.
You will see the shuttering sound or see the screenshot.
You can check it in Gallery in the screenshot folder.
A Screenshot with assistance menu
SAMSUNG M series phone has a special feature called the assistance menu. You can use it by:
Open setting menu.
Click on accessibility.
Now click on dexterity and Interaction.
Click on the enable assistance menu.
Now click on the screenshot tab.
The Screenshot with Apps
There are so many apps by which screenshot could be taken easily. These apps are-
'Screenshot easy' App
'Screenshot Touch' App
'Touch Master' App
Conclusion
All about Screenshot on SAMSUNG Galaxy in this article Gossipfunda has discussed and elaborated with complete settings and solutions. You need not worry about any technical news Gossipfunda is here for all technical news.