Confused as to what does com.samsung.android.incallui mean? Want to remove incallui? Got an unknown error while on call? We got your back with our article on com.androi.incallui. Learn everything there is about it, along with why it is used. Know if someone can spy on you using incallui, or can someone hack your phone. See how smart the application in which we don't even notice in your daily life.
Learn how to fix the incallui error and what are the alternative solutions. And if you are stuck anywhere, then check out our video on the topic.
What is com.android.incallui?
It is the call UI that you see when calling another person, some people call it the call screen with all the options. Such as, holding a call, muting it, hanging up the call, adding another person on call. All these options are available in the "incallui",or "in-call-interface" it is the app you interact with when calling anyone. Understand it this way, it is an app just like Facebook, and in order to message someone or see posts, you have to open the app. The same way you open the incallui whenever you tap on "Call" button, it automatically launches the incallui and you don't even notice it.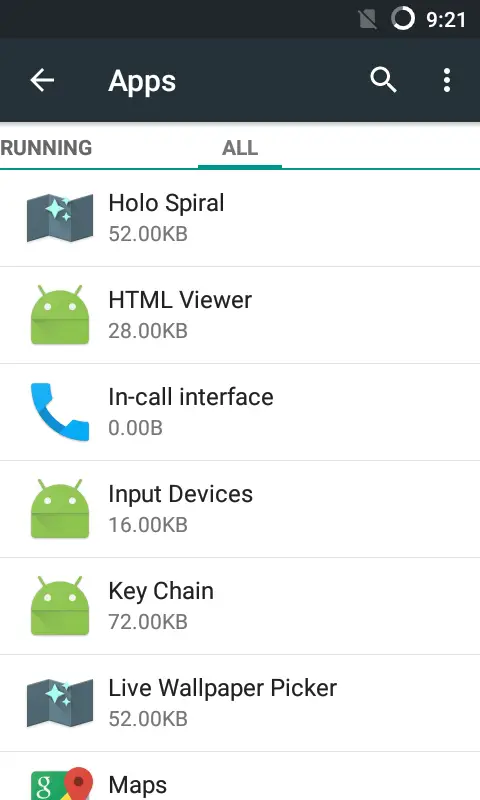 As we all know, Samsung is a really big company and a leader in terms of smartphone manufacturing. It always had been the top 3 smartphone manufacturers. And on December 28, 2018, Samsung introduced it's "OneUI" for its smartphones. OneUI is an overlay skin for the android platform, which provides some additional features to their phones. One such add-on in the OneUI is the call UI (User Interface). Every time you make a call from any Samsung device, the overlay you see is the call UI from Samsung. And we call it or refer to it as com.samsung.android.incallui.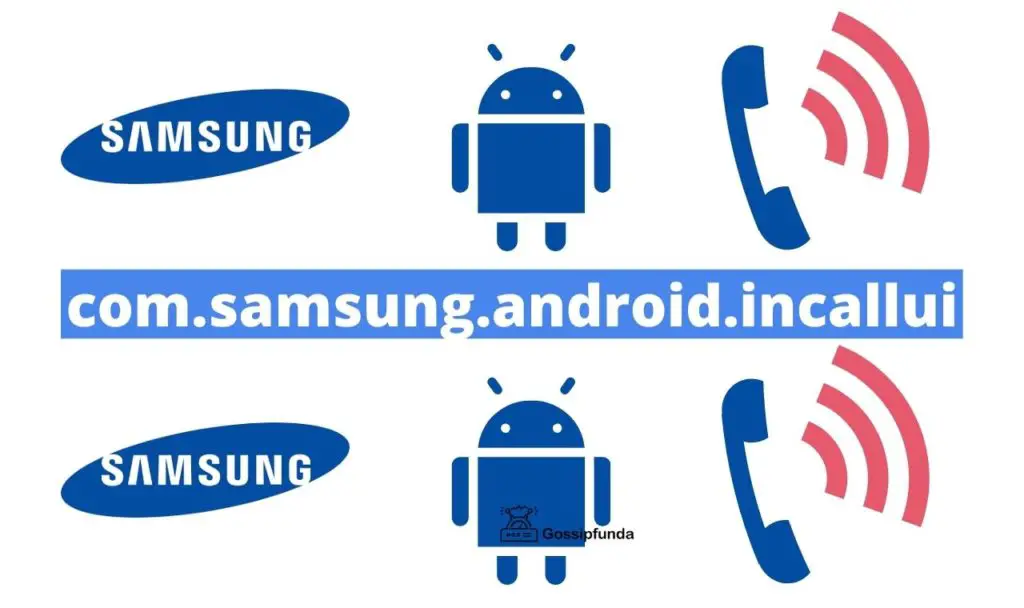 The call UI consists of a call screen that you interact with and shows you caller ID. And have the call accept or decline options, send or drop a message, screen which comes after you took a call. All of these are various parts of the InCallUI. Here we included a Screenshot of how InCallUI looks like on Samsung Galaxy devices.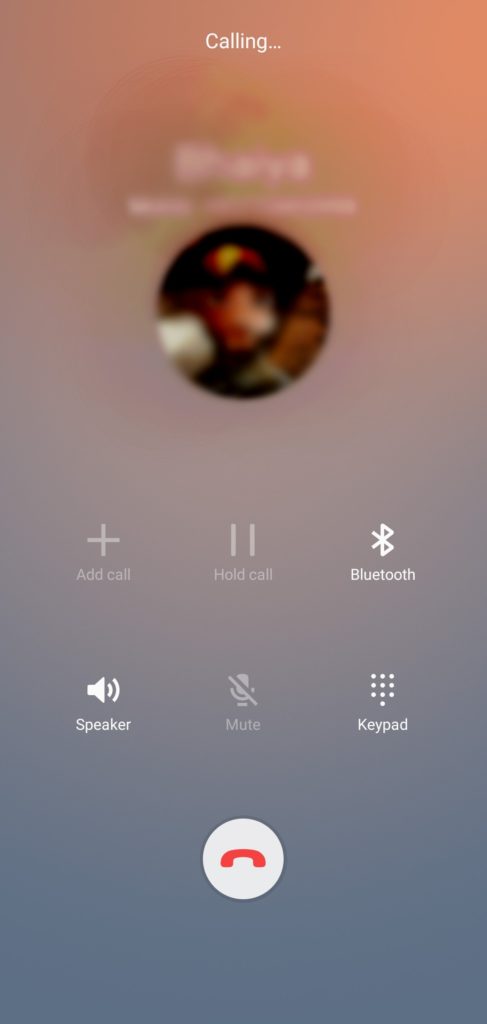 com.samsung.android.incallui is a file found in your "Android" file in your files directory.
It's, of course, found only at Samsung phones and does not have so many uses.
Just don't delete it because if you do, then your smartphone will have to create it again on its own or search for it online(which slows everything Down).
As you can see, the incallui is what you interact with, and it gives you all the options and information. Or, in simpler terms, we can say that it is the interface between you and android OS. Incallui makes your work a lot easier. You can send a message to the caller, redial, save notes, and much more.
Why is InCallUI used?
As we have seen how InCallUI makes our lives easier and smarter. Also gives you an option for recording calls, changing the volume level, changing the output means, mute a call, and access a notepad from the UI. We take some of its features for granted, such as locking your screen when on a call, so when it touches or comes close to your face, you aren't dialing numbers or hanging up. Think how hard and bad your calling experience would be if you, again and again, cut the call or open a random application.
But from a technical point of view, it is also doing a lot that we don't even get to see. We will discuss it later in the article.
What is the use of com.samsung.android.incallui?
Here are some features/uses of the in-call UI that we regularly use without giving much thought. Note that these are just an overview of the features of in-callus and can vary with different models.
Disconnect the call.
Record the call
Put your call on hold.
Silent the call.
Open up the other functions with the home button.
Add someone else calls (group call).
Disable the screen so when you are conversing with somebody, your ear doesn't do some other touch on the mobile phone.
You can save a number while on the call with in-built notes.
You can even send messages while on-call or when receiving the call request.
Is Incallui utilized for cheating?
Let us clear it if you are wondering. A big NO, IncallUI has not been used for it or anything related to it. It performs essential functions, such as letting you make a call and hanging up once you are done with the call. It is a UI(User Interface) that fills the communication gap between you and the Android OS. You can not directly communicate with your phone's OS, and the OS doesn't understand the meaning of "hang up."
This is the only core function of a call UI. And additional features such as making your screen turn off or inactive while it detects your face is near the phone. As to avoid unintentional call hang-ups or opening applications in the background. These are the only functions that inCallUI performs and is a mode for performing. Moreover, internally it records your call time and sends data to the service provider for billing or keeping a log of your calls.
What does the Android system mean on Google activity?
A security notification will always appear on your smartphone wherever you log in from a new device or an application to get access to your Google account or drive. These are security measures to protect you from fraudsters and hackers and are not very unnecessary or annoying. It helps you keep tabs on your account activity. Also, android security comes after you update your smartphone OS.
What is COM Android InCallUI utilized for?
It is a piece of software that manages all your call logs, call experience, picking and hanging calls, shutting the screen off while talking, and much more. You can say it is solely responsible for all the call interactions and got very smart in recent years, for example, back in the day when we were on android 8, whenever someone called you. Your entire screen whole shows the call UI. But now, if you are watching the video, then it would only appear as a pop-up on top of the screen. And in phones like OnePlus, while in gaming mode, the calls will be either silent directly or a very small pop-up will appear without any sound.
Video on com.samsung.android.incallui:
Is com.android.incallui a virus?
No, com.android.incallui is not a virus.
Can we uninstall com.samsung.android.incallui?
The most popularly asked question, "is it possible to remove in-call UI".
A simple answer would be "NO" you can remove incallUI from your smartphone. It is because com.samsung.android.incallUI is built into the OS of the phone. You can not remove part of an OS or even temper with it. Also, there is no sense in removing the in-call UI as you will no longer be able to receive calls. And there is no third party in-callUI, which you can use after removing the stock one.
However, you can opt to install a custom ROM on your smartphone as it will change the in-call UI. Anyone rarely has any problem with the UI, but you can use custom ROM to fix it.
How would you stop Incallui?
You can not remove in-callUI; however, you can stop it on your smartphone. Stopping means it will be stopped from running in the background and will be activated once you get a call.
Follow these steps to stop in-callUI on your smartphone.
Navigate to Settings – > Apps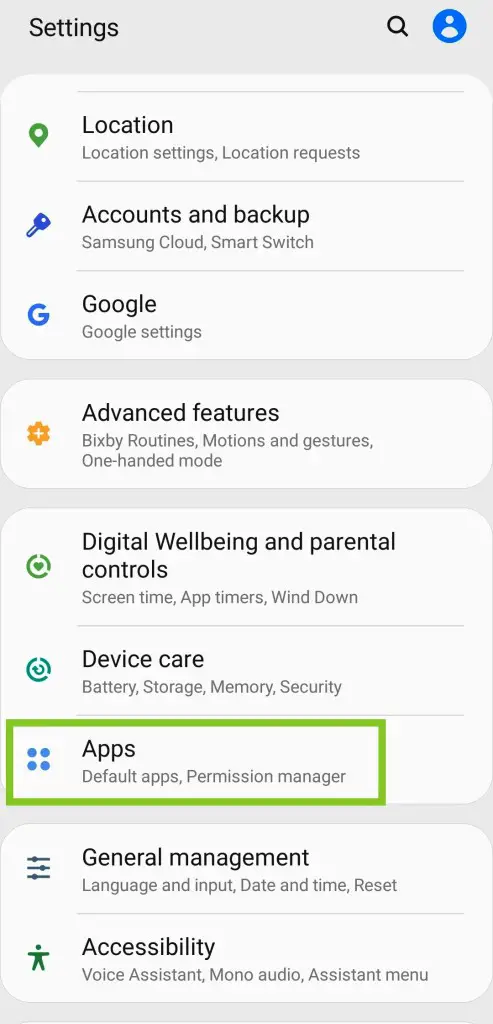 Apps– > All and find Phone.
Look for com.android.incallui.
Tap on three dots or search for it and select "Show system apps".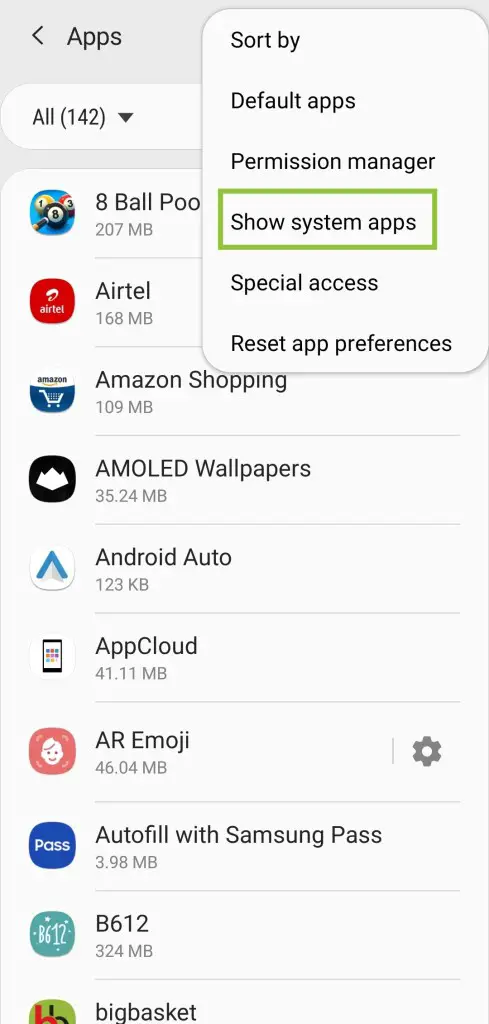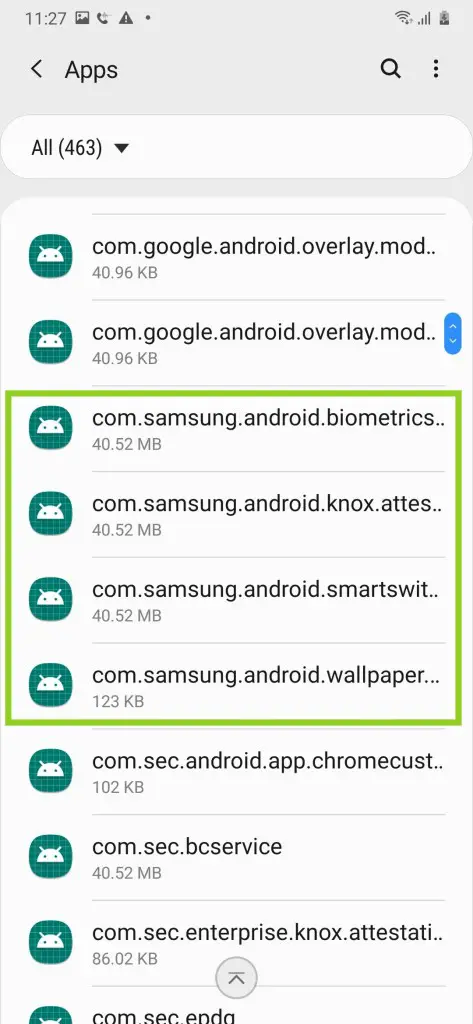 Open each of these and wipe the store each in turn.
And if in-call function stays off when getting a call, then your smartphone will present you with these options:
Disconnect the call.
Record the call.
Put-call on hold.
Mute the call.
Open up the other functionality by pressing the home button.
Add another person on call (group call).
It will disable the screen while talking on screen as a proximity sensor provides its information on the smartphone.
Also, checkout: Different ways to factory reset without data loss.
Fix com.samsung.android.incallui not working
We have found out some time that mobile showing error that com.samsung.android.incallui is not working or the in-callUI dialer is not working then how to solve it?
Step1) Wake up your smartphone.
Step2) Navigate to "settings".
Step3) Tap on "settings" and then tap on "apps".
Step4) Once it open, search for "in-callUI".
Step5) Then tap on it, and it will display all the information.
Step6) Tap on "Clear Cache".
Step7) If you are still experiencing issues, then tap on "Force Restart". This will most likely solve your issue, and the app will start running like it is supposed to run.
Don't Miss:
Summary
We learned what com.samsung.android.incallui means along with what is the use of this application. Learn can it be exploited or removed, and if you want to change it, then what you should do. We also learned how to solve the problem of the app not running properly or crashing in the middle. This is all you need to know about incallUI for the smooth functioning of your smartphone. But if you are more interested in this particular app's functioning, you can look for its javascript. And if you still have any issue or doubt, then check out our video on the same.
FAQ
Q1. How do I log in to IncallUI?
IncallUI is accessible. IncallUI using the instructions below.
Step1: Click on the Settings.
Step2: Click on the Apps.
Step3: Tap the Ellipsis icon (3 vertical dots) in the upper right corner.
Step4 – Tap to Show the System Apps.
Step5: Find com.android.incallui and touch on it to open the application for the system to login.
Q2. What do I do to grant IncallUI permissions?
You can allow permissions for the IncallUI application by following the steps outlined below.
Step1: Go to the Settings.
Step2 – Click on the Apps.
Step3 – Tap the Ellipsis icon (3 vertical dots) in the upper right corner.
Step4: Tap on Show the System Apps.
Step5: Locate com.android.incallui and click on it.
Step6: Set Permissions to Enable.
Q3. What's the reason for InCallUI?
InCallUI is an incredible value because it provides access to certain features that you'll need immediately calling, for the example: recording calls, you can decrease or increase the volume, adjust the direction the loudspeaker will take is positioned, and you can interrupt or muffle a call, and can access the TouchPad within the user interface.
It is an indication that the call has not been being made and has not been cancelled, for instance in case you look on your phone at an in-between distance after of chatting with someone and you see the InCallUI.
The screen is usually locked while on a phone to ensure that when it touches your face, you're not calling numbers or transferring calls. This could also be the time when someone is using an app to make calls, so it doesn't show up in their bill for mobile or the history of their calls.
Q4. What is the term "User Interface (UI)?
The user interface (UI) is the layout of hardware and software. For example, if you use a chat application all you see is the user interface, which includes buttons as well as the other components. A good example of a physical User interface (UI) is remote controls. The design of the control, the size and color, as well as the position of its buttons are all components of the User interface (UI ).