Android Flip Phone
Android Flip Phone: Remember the old days when you had to flip the phone to answer your calls? It has almost been a decade since flip phones grew out of fashion and were replaced by the newer generation Android and Apple devices.
Remembering the past days of flip phones, one would never forget the satisfaction of hearing the *snap* while closing them. There are many mobile manufacturers who have tried to re-create the old idea by combining the flip with Android creating "Android Flip Phone". This article is all about them.
History
The first flip phone was introduced by the company Motorola was the StarTac, in early 1996. Flip phones have come a long way since then and many companies tweaked the original designs to add their touch to the huge market demand
The best-selling flip phone of all time is the Motorola RAZR V3, which was released in 2004. It sold over 130 million units and was hugely popular. Obviously, these phones cannot compare with the speed and technology of the smartphones used nowadays but they were the best at that time.
Unfortunately for Motorola, RAZR phones slowly lost their sales due to the repeated designs and slowly slipped out of the picture.
Latest Android Flip Phone that you can buy in 2020
Performance matters. No really, when we look at the glistening new iPhone in one hand and a flip phone on the other, even though we are greeted by the wave of nostalgia, most people prefer the iPhone.
Why? Because it's fast.
The market for the flip phones really turned down due to the coming age of superfast Qualcomm Powered smartphones that really resemble a mini-computer. Let's face it…You can't perform day-to-day tasks on a flip-phone as you can do on a smartphone
Would you believe me, if I told you that you can find flip phones in 2020, paired up with Android that runs as smoothly as any other smartphone? Let's find out.
Galaxy Fold | Unfolding the embarrassment
The new Samsung galaxy fold is a phone/tablet hybrid that turned out to be quite the embarrassment for the company due to the screen getting damaged in multiple review units, after the initial release.
The company had to recall the phones and strengthen the display to make the phone last more than days, literally. The redesigned fold now packs a non-removable screen protector that is supposed to protect the newly tweaked screen.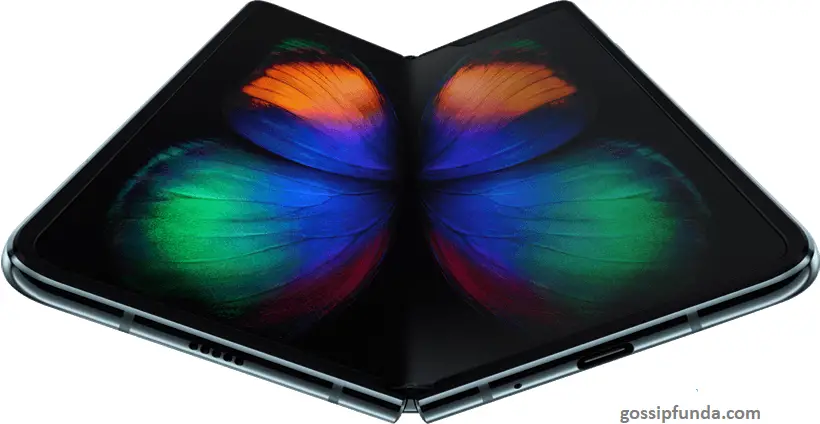 Specification:
Display: 7.3-inch Primary, 4.6-inch secondary display
Rear Camera: 16MP + 12MP + 12MP
Front Camera: 10MP + 8MP
RAM: 12GB
Storage: 512GB
Battery Capacity: 4380mAh
Processor: Qualcomm Snapdragon 855
The phone flips open to become the size of a kindle, packing a 7.3-inch plastic Foldable Dynamic AMOLED display with a 4.6-inch Super AMOLED glass display. The phone should last a good deal due to the huge battery capacity of 4380mAh if you really choose to pick this phone out.
Even after the re-enhancements, Samsung literally warns to keep the display safe from your fingernails which can easily scratch the plastic screen and offers a $150 replacement if the screen is damaged in the first year
Priced at a whopping $1980 the Galaxy Fold, literally is a premium to be owned
Don't Miss : Firestick: Learn How to cast to firestick And What Else.
Razr | The next-gen flip-phone
With a design that literally flips your mind, the new and improved razr fits snugly in your palm and flips open to reveal a full-length touch screen.
The touch-enabled Quick View display allows you to see your notifications, and it has a form factor that actually makes sense of using a flip phone.
Motorola worked with Lenovo to make that smooth sounding hinge which is expected to last the average life of a normal smartphone.
Specification:
Display: 6.2-inch Primary, 2.7-inch secondary display
Rear Camera: 16 MP
Front Camera: 5 MP
RAM: 6GB
Storage: 128GB
Battery Capacity: 2510mAh
Processor: Qualcomm Snapdragon 710
The magic behind this Motorola razr is a 6.2-inch plastic OLED display that folds when you flip it open or close. The outside 2.7-inch quick display is made from glass and is very durable than the plastic folding display inside. Along with this, the phone also packs a physical fingerprint scanner
Although razr packs in quite the features, not everything is perfect with the new razr. As claimed by Motorola the new razr has "zero-gap hinge" which is necessarily not the case, and dust can still sneak inside.
Unfortunately, due to the foldable plastic screen, you can't really apply a screen guard, making the easily scratchable plastic screen vulnerable to dust and dirt. The battery life of the phone is only limited to 2510mAh, but it packs in with a 15W fast charger that would easily refill it's juice
This new razr phone has an astonishing price of $1500 that really makes one think whether buying this is really worthwhile, even for the nostalgia.
Galaxy Z flip| Impossibly Compact for maximum compact
After the unsuccessful Galaxy Fold, Samsung has now introduced Galaxy Z Flip which is a compact flip phone that packs all the features of the flagship in a flipping beauty
Specification:
Display: 6.6-inch Primary, 1.1-inch secondary display
Rear Camera: 12 MP + 12MP
Front Camera: 10 MP
RAM: 8GB
Storage: 256GB
Battery Capacity: 3310mAh
Processor: Qualcomm Snapdragon 855+
The unique impossible-to-ignore color-shifting exterior of the Galaxy Z flip really does look magnificent. The phone has a 6.7-inch AMOLED infinity flex display with fewer bezels and no notch. The phone is powered by Snapdragon 855+ SoC, paired with 8GB of RAM and costs $1380. It has a 3300mAh battery with type-c fast charging support. It has a side-mounted fingerprint scanner and comes in two variants, Mirror Purple and Mirror Black
The phone comes with a secondary screen for scanning through all the notifications. Samsung has added nylon fibers on the hinge to repel dust and the official website claims the hinge to last a whopping 200,000 times
Although the phone has many promising features, the main problem is still the durability. Besides, the new technology of folding phones use plastic displays that are very fragile and can even scratch from small dust particles which are all true for the Galaxy Z flip
The Galaxy flip is definitely a huge competitor to the Motorola razr, due to its design, better internals, and lower price.
The one thing that is to be agreed between these three pinnacles of technology is that they're quite expensive to what they have to offer.
Older Android Flip Phone    
Let's look upon some of the older Android Flip-phones that were introduced, which can satisfy your nostalgia and also not burn a hole in your pocket. These budget flip-phones can easily be used as a secondary device or even as a daily driver
Samsung Galaxy Folder2
The Samsung Galaxy folder2 is certainly not the most affordable phone, but the pricing is acceptable considering the compact flip phone. Launched in July 2017, it packs features such as 2GB RAM with 16 GB internals with the Qualcomm Snapdragon 425.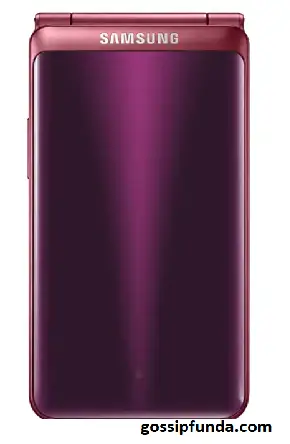 Using this phone in 2020 is definitely not worth it unless you wish to own an android flip-phone. Considering what you get for the price, this phone certainly is not a let down for $350
Alcatel SMARTFLIP
This shiny flip phone was introduced in 2019, costs relatively cheap and has Google Apps such as YouTube, Maps, and Google Search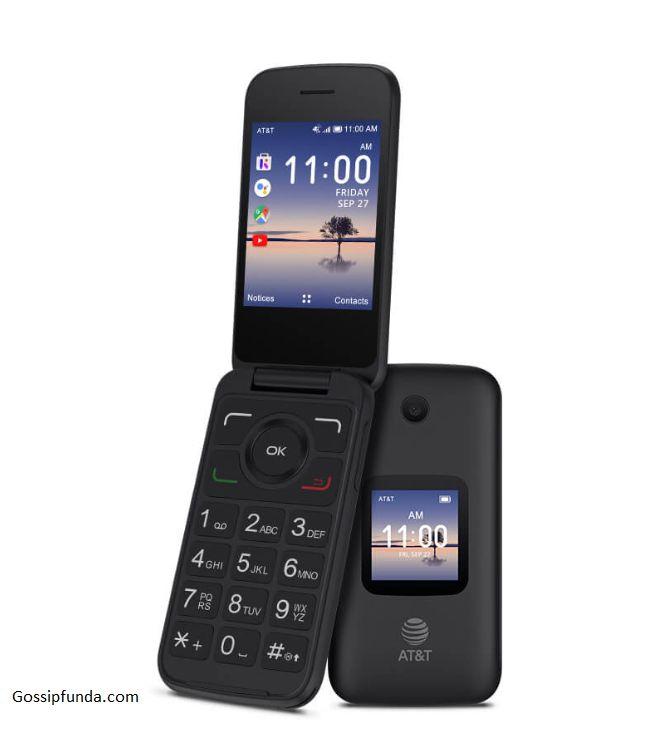 It runs on Qualcomm Snapdragon 210, 510MB of RAM & 1350mAH of battery
This phone is for someone who desires to have a flip-phone having basic facilities for their day-to-day needs. This is an ideal phone for senior citizen and can also be an excellent backup phone if you need one
You can easily find this one at $60 and would not be disappointed
ZTE Cymbal Z-320
               The ZTE Cymbal was released in 2016 and had basic apps that could just do the job for the user. It had 4GB of storage and ran upon the Qualcomm Snapdragon 210.
               Unfortunately, this flip phone is now discontinued and there's no point in buying this phone in 2020 but you can still get this for around $150
Conclusion
               There is a huge demand for smartphones in the industry and looking at how fast we are progressing, the popularity of the flip-phones that were once so popular has decreased.
In recent years, many companies have started to re-create the flip-phones, and many people buy them due to nostalgia of using them again. In 2019, Samsung released the new Galaxy Fold which was unpopular due to its durability but piqued the interests of many, mainly due to the thin foldable plastic screen. Next Motorola stepped in and re-established the old Razr folding phones by introducing the new Razr which although is overpriced but has a sensible phone structure.
It is very interesting to see how new technology can relight or recreate the old nostalgic feeling of using an Android flip-phone and it keeps on slowly improving day by day.
Read more about Android Flip Flop: Advantages and Disadvantages.