Does your wi-fi call stops call recording?  Need to explore the demerits of wifi calls and few steps to fix those errors?  Reading this article will make you more informative on How to turn off wifi calling: in iPhone, Android, Apple Watch?  Is your phone compatible with wi-fi calls?  Check it out with few taps.  Learn how to prioritize your wi-fi calls and increase its performance.  Even after all these fixes if you need to need to disable it and do you think it is a restriction for your microphone usage, then follow the disabling procedures given.  Whether it is iPhone, Android or your apple watch know how to disable the wifi calling feature.  Explore wi-fi calling and disable it to save your data consumption.
How to check phone's compatibility to access WiFi calling?
  Its very easy to see your phone's ability to access Wi-Fi calling by following the below-mentioned procedure:
Go to settings.
Search for the field Wi-Fi calling feature or open wifi connections to locate it.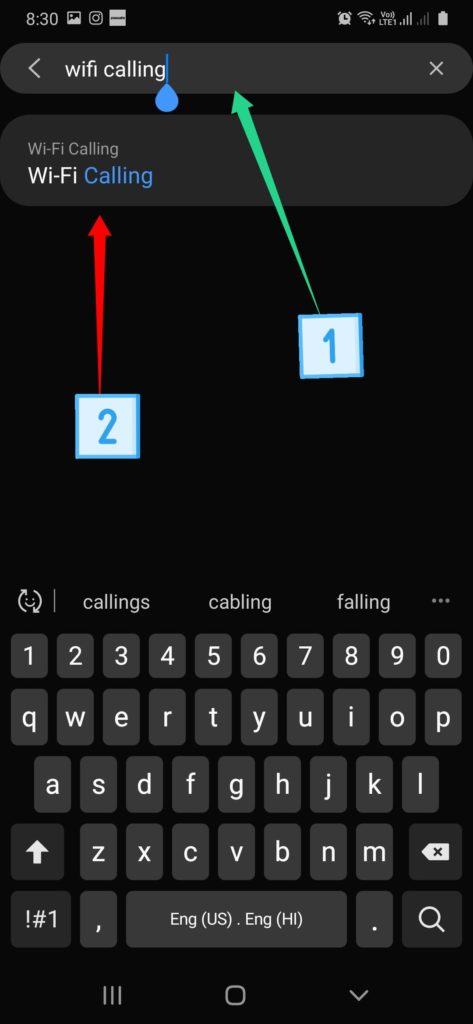 Only if such an option appears, it means you have Wi-Fi calling feature pre-installed. 
Learn more: WiFi authentication error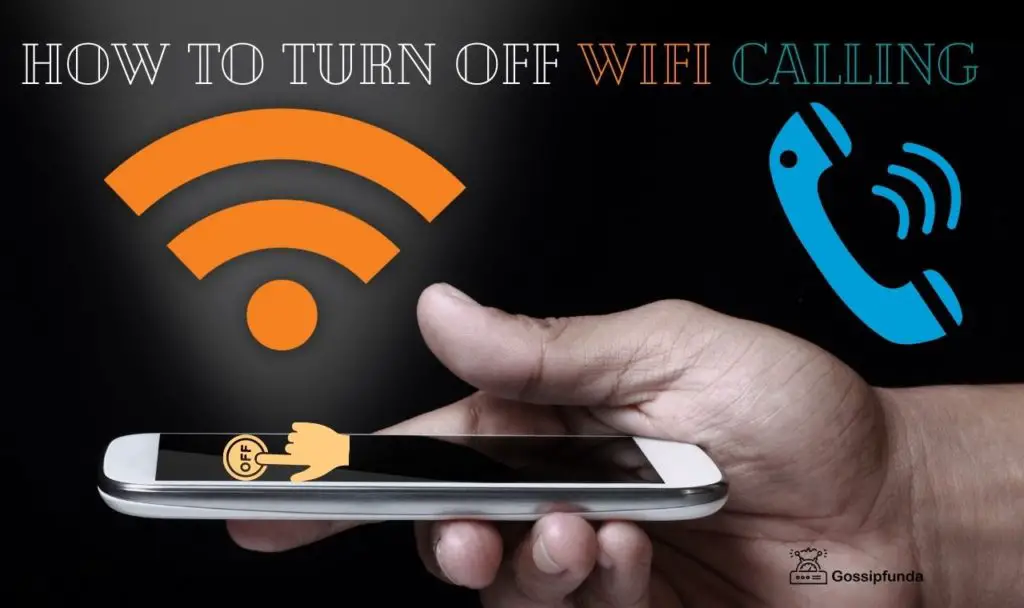 How to turn off WiFi calling?
Even after taking some triggering up measures, if you face issues while making a Wi-fi call and want to disable it, then follow the below-mentioned steps according to your device's software.
How to turn off wifi calling in iPhone
Pull down the "quick settings" from the homepage.
Toggle off the Wi-fi calling icon.
Remove your permission to other devices to make wi-fi call to your device
Enter settings. 
In the phone field, choose calls on other devices. 
You should have enlisted a few devices from which you can receive wi-fi calls.  From that remove that you wish to do so.
How to turn off wifi calling in Apple Watch
Enter your watch app on your iPhone and go to My watch field.
Select Phone.
Choose Wi-fi calling option and turn it off. 
How to turn off wifi calling in android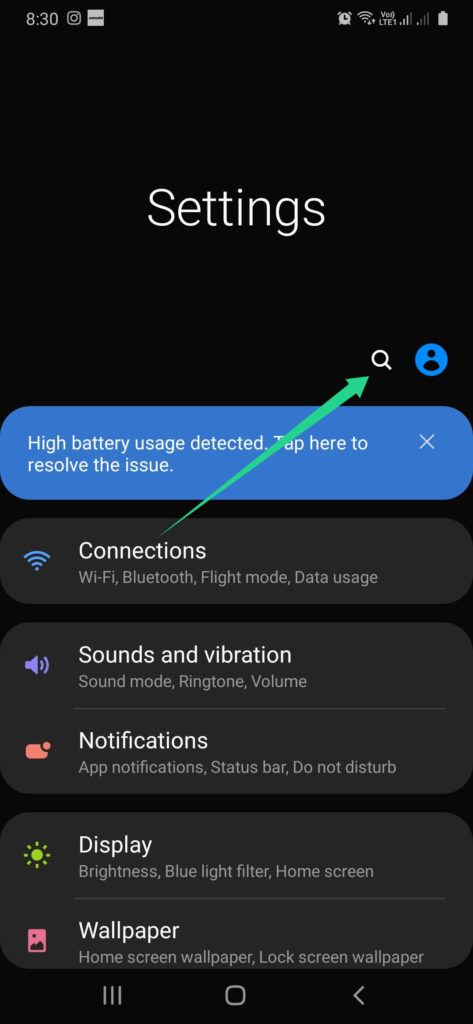 Open Wifi Connections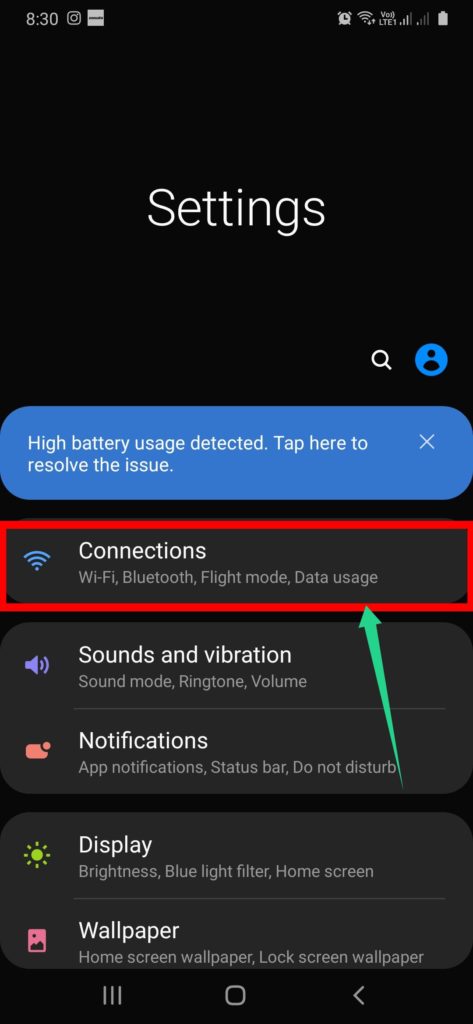 or search 1 Wifi calling-> Tap on 2 (shown in image)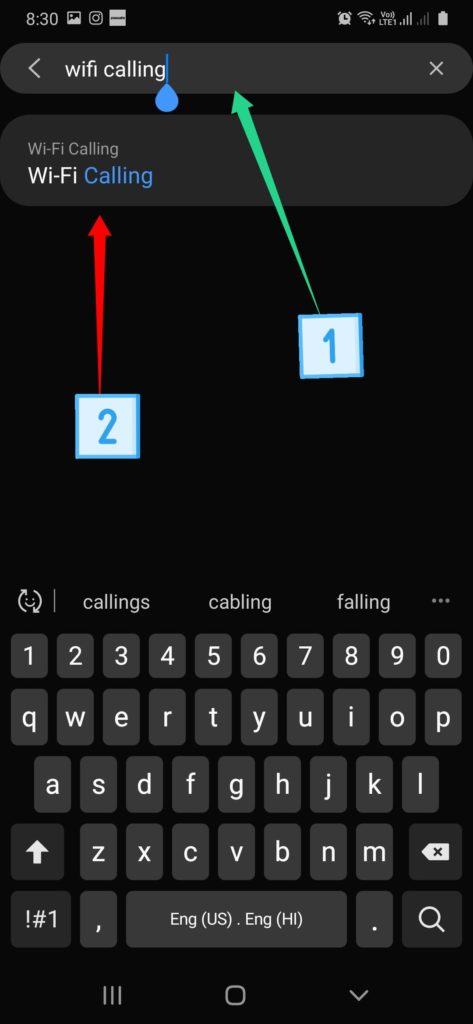 Locate Wi-fi calling option and toggle off that feature.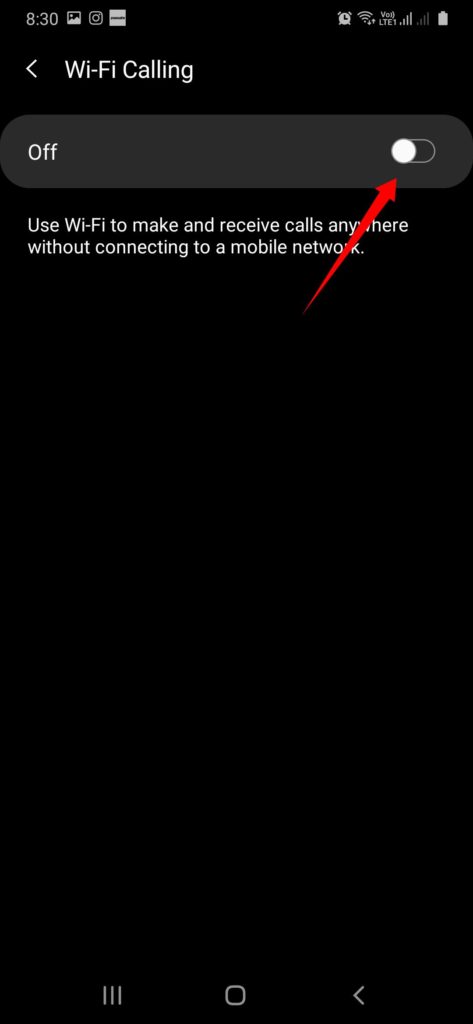 Why disable WiFi calling?
Usage in crowded places:
  Wi-Fi connection is available only in places where multiple users tend to utilize it.  But this same reason is considered as a disadvantage because when numerous network connections absorb data from one Wi-Fi connection, then data providers will become slower in its fast.  When considering Wi-Fi connection's speed, it can provide the utmost speed when a very low number of users are connected with it and very less speed when many users are connected with it.  Check your location's crowd, if many users are connected, that is the reason for low signal strength.
Slow data experience:
  If you are transferring files or any documents in bulk sizes and simultaneously if there is ongoing Wi-Fi calling, your file transfer will reduce its speed and consume your excess data than usual consumption for file transfers. 
Poor accessibility to different Wi-Fi connections:
  If you are a regular user of Wi-Fi calling, then you should constantly use one particular connection.  sThere is an option to change to other hotspots too.  But Wi-Fi calling won't recognize it suddenly and grabs your mobile data for Wi-Fi calling.  It won't even consume voice call minutes and directly uses a phone data plan.  If you use your home's Wi-Fi connection regularly, it restricts you to use only that connection.
Inability to record calls:
  When you do a Wi-Fi call, then your call recording feature is disabled.  None of your Wi-Fi calls are recorded at that time.  This is because when you make a Wi-Fi call, total control of the microphone is grabbed by that feature and your phone's call recording feature cannot function. 
Expensive:
  Wi-Fi calling requires you to own an updated smartphone and well-connected Wi-Fi network.  Only if your phone has the feature of Wi-Fi calling pre-installed, you can use it or else no third-party apps can even help you in this process.
International calls:
  If you try to do any international calls during your travel, only U.S. calls are allowed.  None other calls are allowed freely.  Such restrictions reduce the usage rate of Wi-Fi calling. 
No availability of a backup: 
Wi-Fi calling is an updated technology that is not pre-installed in many worthy popular devices.  Besides this, people who are interested to afford any other devices that could support Wi-Fi calling are unable to do it.  Less compatibility in devices is one of the main reasons for the less popularity of Wi-Fi calling.  According to a survey conducted by weBoost (among 500 Americans), 45% of them didn't even know "what is wi-fi calling?"; 87.7% of people don't suggest Wi-Fi calling feature.  Less flexibility of Wi-Fi calling adds up to its demerits.
WLAN network:
  Wi-fi calling is used by people living in underground flats and those who face signal issues.  At that time, this calling feature requires to connect with the WLAN network too.  Connecting with it may not be a problem as nowadays it is available in many places but health risks in it are said to be considerable.  
Mobile data consumption:
  When you want to do a wi-fi call, then you should switch on wi-fi call and VoLTE.  Or else you cannot do a wi-fi calling.  This is because if your hotspot or broadband connection is disconnected suddenly as a backup connection your mobile data is used.  Your call may not get dropped if you enable this mobile data backup.  But all your data plan will be consumed to provide HD quality calls.  You cannot even note that data consumption is shifted towards a mobile plan and not from wi-fi.
Don't Miss: How to find wifi password on android
Fix to withstand speed wifi calling
Before disabling the Wi-fi call facility, trying to fix its problems can help you to continue with such a useful backup of HD quality calls.  One such fix option is this prioritization change.  People living in signal weak locations adapt to this feature of Wi-fi calling that provides super quality videos only when the internet is well-connected.
Do a speed test
If your device lags during a Wi-fi call, then check your location.  If you are nearby your hotspot or Wi-fi signals are closer to you, then there are no chances for such a lost signal.  Install a speed tester app like Net Gear Analytics. 
This app lets you measure the Wi-fi speed.  Use the speed checker that measures every step in your room/hotspot covering an area.  If you turn off that feature, it will show up a speedometer that telecasts the Wi-fi speed of that place and as you walk all around the room, you can measure the speed.  This helps you to spot out a perfect place for your Wi-fi connection. 
Use router settings to cope up with Wi-fi calling's disabilities
One of the router settings that can help you in increasing your Wi-fi calling quality is Quality of service.  The quality of service rule is an internet traffic regulator working for your router.  It guides the number of internet bits sent to each user device.  This facility helps to maintain a strong signal strength for your Wi-fi calling even if there is a low internet connection in your plan.  This is done by providing the utmost preference to wi-fi calling rather than other gadgets and functions.  Bandwidth is changed according to the preference set in the QoS rule.  The main aim of this feature is to allocate equity data for all apps.  When Wi-fi calling is given the highest priority, then the internet is allocated and sent perfectly.  If by mistake some error occurs, it is quickly fixed. 
How to prioritize your WiFi calling facility with a router?
Account login
Log in to your account.  Locate your device's settings by searching it with a default IP address.  If you didn't know it earlier, know it from your device's manual book or in your device itself.  Log in to the router settings page with your user credentials.
Go to QOS rule (quality of service)
Go to the Wireless tab.  Search for QOS rule settings in the wireless tab.  If it's not found in that field, then search it in advanced network settings.  
Edit settings in QOS rule
Select the networks that you need to connect with. 
Now add preferences as your wish by selecting the apps. Select in the order that you need to give preference.  Set as the highest and lowest preference for those apps.
Click apply.  Then click the "add priority rule" option at the end of the page.
Reboot your device so that changed settings will get updated. 
See more: Wi-Fi 6E
Conclusion
In conclusion, Wi-fi calling being an ultimate substitute for your normal voice calls and video calls help you anywhere you need with Wi-fi connection.  So, fixing the small errors and lags can encourage your wi-fi call usage.  With the advancement of technology, all our disabilities are cleared out with new inventions.  You may have struggled with local cellular networks that stop you in case of weak signal strength.  This is a backup that gives another hand for your clear phone calls.  With small technological changes, this phone call technology can be used by all sections of people.
  It also helps the users to get rid of signal problems in all areas irrespective of the presence of towers.  This wi-fi call system can be well-utilized if its compatibility is expanded.  With an increase in demand for such expansion, efforts for that have been taken.  Currently, it may not be a great substitute for normal calls but soon it will replace usual calls.