We have found a request from our user to recover his lost files. His son has deleted crucial files because he needed some space for playing a game. The document was very important for the user, and he immediately contacts us to provide a solution. Moreover, the created story can be of ours. Here we are with a great solution to recover lost or deleted files from any storage media. Sound nice; let's do it.
Before performing any task do take care of files that you have already in your PC. Take a backup in any other external drive, then start trying our mentioned methods one by one. The author does not want that you lose any further data. So, just for precaution make a prior backup for best practice.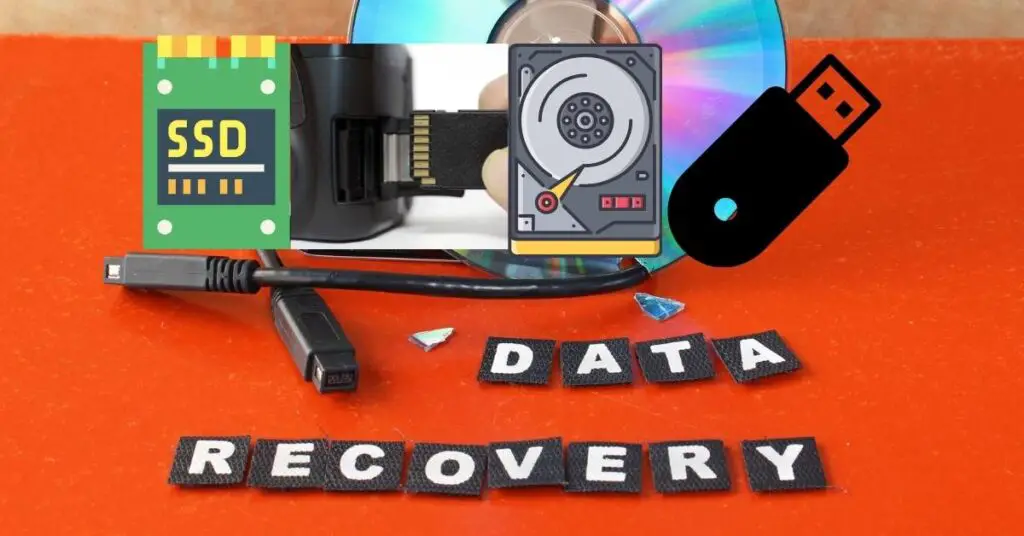 What does "delete file" means?
Meanwhile, we generate a data file, at that movement, our OS injects a label that points to where that file has been saved on the storage media and limits other records from overwriting that media space. During the deletion of the file, we are only shifting the label, that indicates our "deleted file" stays on the media until distinct data overwrite the file. Continuously these results, and we ought to see a possibility to obtain it back.
How to avoid deletion of files?
That is to say, multiple causes can lose our files. In most of the cases, accidental deletions of files take place. Next, we can see blown SSD components, corrupted HDD partitions, broken SD cards. A storage media get infected by a virus can cause deletion of files. So, to avoid deleting files in all the above cases, we need to take care of our backup. This is the only best solution to avoid all the issues. Always purchase an external hard disk and have a backup in it. Synchronize data to any online storing device like google drive, dropbox, etc.  
How to recover lost or deleted files from any storage media
Here are the different methods to recover your lost file or the file you have unfortunately deleted from your device or any storage media like SSD, HDD, SD Card, Pen Drive, etc.
Method 1: Recover from Recycle bin
This method will work for Windows, Mac, iOS, and the latest Android Device. 
Recycle bin is at the top of your desktop in windows. In the case of Mac or other storage media like android: simply search for recycle bin or trace. Most of the time, we do not delete the file permanently. It mostly moved to the $Recycle bin folder. Just right-click on your file and click on restore.
Method 2: Recover from Google Drive
This method only works if you enable your backup in your google drive.
At the lower left side, in "Storage," tick the number.
Now, at the upper right side, tick Backups.
Pick the choice: View details about a backup: JustRight-click on the backup, see the Preview; it looks like an eye.
Follow the steps provided and you will recover your deleted file.
Method 3: Recover from Internal Backup
This method only works if you setup your device for an internal backup. Otherwise, you will not see this option.
Just click on the created backup created you your device, whether it is android, iOS, window, or Mac.
See the different dates and chose that day when you have that file on your device.
Follow the steps provided by your software.
Finally, you have recovered your lost file 
Method 4: Recover using a third-party company service
Use an appropriate service of your near available data recovery company or abroad data recovery organization. One word of warning is that these services can sometimes cheat you, may be costly and slow. We advise you to use this service when you are not so techy and need the data immediately. 
Method 5: Recover from Magic Data Recovery Pack
We are now coming to our top-rated method, which we suggest to every user. Magic Data Recovery Pack is the most superior data recovery application that can recover deleted files.
 It has all the AI required to retrieve lost and deleted files of all varieties and from all sorts of storage media.
It extends fast, simple, and compelling data recovery abilities in a suitable package.
Allowing the capability to recover data from normal, destroyed, corrupted, infected, repartitioned disks, erased, formatted partitions, malfunctioned and inaccessible SSD, HDD, SD card, etc.
Magic Data Recovery Pack assists in retrieving records, compressed archives folders, and various distinct varieties of data in few steps.
This recovery software introduced an image restoration tool that admits retrieving digital photographs instantly from the storage device.
Steps to recover lost file:
We are discussing few steps of the software to recover different types of data:
Step1: Go and visit easy data recovery software.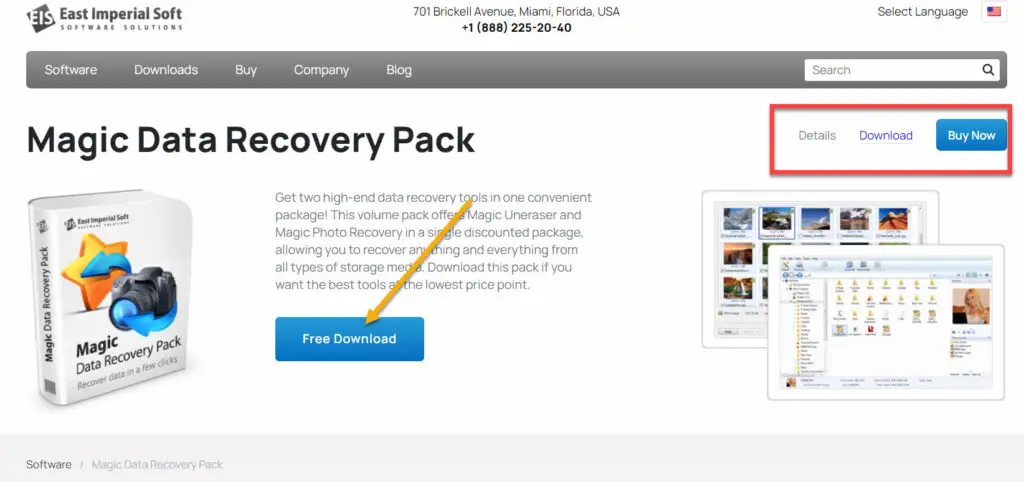 Step2: Click on Free Download.
Most importantly, this package suggests a couple of data recovery tools in an individual bundle. Acquire Magic Uneraser and Magic Photo Recovery for a single cheap cost. The s/w will retain your data as securely as probably feasible. You will get two options, choose any one of them as per your suitability:
Download installer (recommended)
Download portable version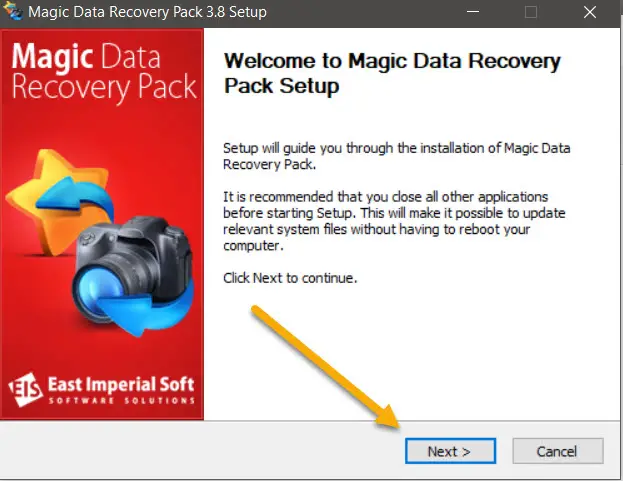 Step3: After downloading the file, run the installer from your computer to automatically establish the application. Setup will guide you. Keep clicking on next. Agree with the license and browse for application location. It will show your default location. You can use that one. Click to install. The installer will build Start menu shortcuts and desktop icons for assistance.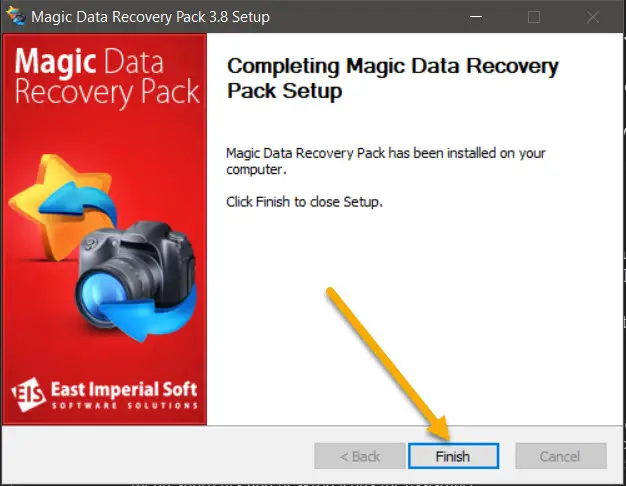 Step4: Click to finish the setup.
Step5: Open the magic photo recovery to recover your deleted image.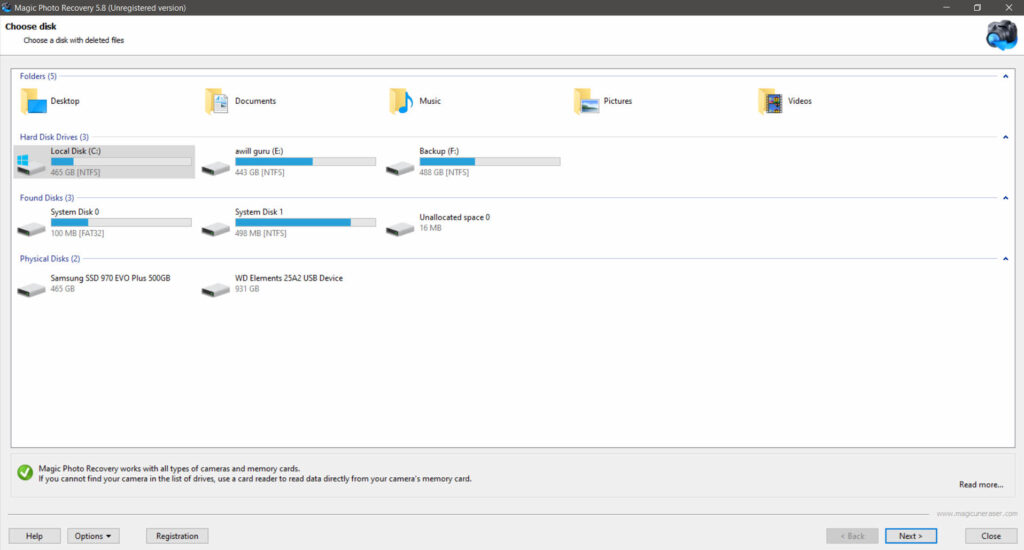 Step6: Click next and choose the disk where you have deleted the file.
Step7: Choose the type of Analysis.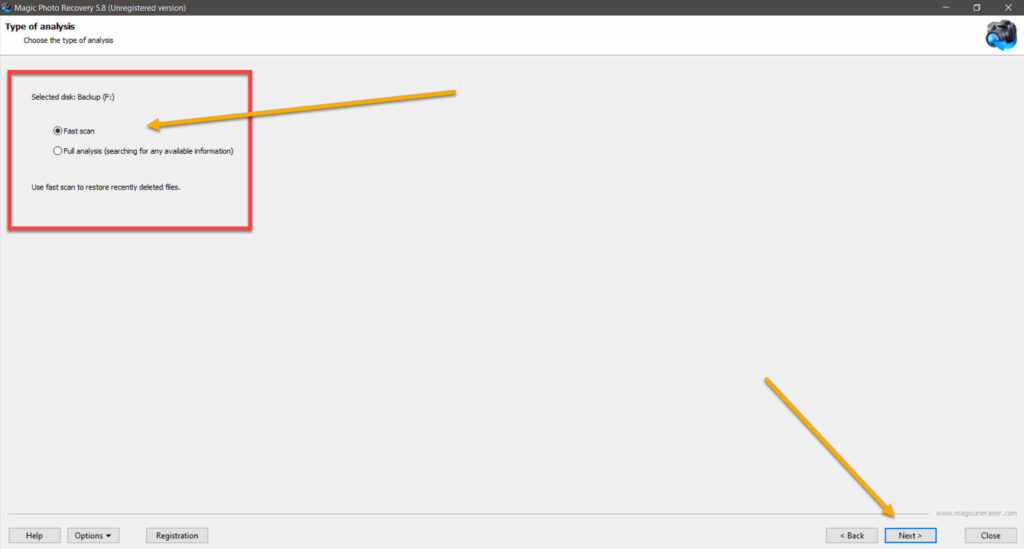 Step8: Your deleted file will be popup; chose that one to restore the deleted file.
In short, this is the easiest and fastest way to recover lost or deleted files from any storage media. You can purchase the licensed version if you like it.
FAQ
How to recover deleted external SSD files in Recycle Bin?
However, there is NO way, deleted files from external SSD do not move to the Windows Recycle Bin folder. That is to say, better to use the above-mentioned method to retrieve the data.
How to Restore a Previous Version of a File
The following steps can simply do this:
Just Right-click on the file and pick Restore previous versions.
On the other hand, pick a version from the time that you require to rebuild.
In the same vein, Tick on Restore: That will reinstate your current file with the one picked.
How to recover deleted files from an external HDD/SSD using CMD?
To retrieve lost files from an external HDD or SDD using cmd, understand the following easy process:
Attach your external HDD or SDD to your laptop and open CMD using full administrative privilege.
Subsequently, write the command chkdsk D: /f and hit Enter. Here you need to replace D with your external HDD/SSD alphabetical letter and wait for the command to perform.
Immediately, write your drive alphabetical letter again and hit Enter.
Next, write command attrib -h -r -s /s /d *.* and hit Enter.
You will get back your file in .chk file format, again save it in your file format.
Tips to bypass data loss situations
We need to bypass data loss situations by following the smart tips: 
Don't connect your storage media to any virus-infected machines. 
Consequently, get a consistent backup of all your essential files.
Check the files before you erase or format any type of drive.
Avoid pauses while shifting records from one storage to another.
Conclusion
We have seen the fright of deleting a file and then struggling to get it back. Fortunately, if you notice the blunder before you clear your Trash/Recycle Bin Folder, it will be fixed by just recovering from there. But you are at the end, and reading the conclusion means you have made the blunder and loss your file. By applying our best methods, you can quickly recover it, and we hope so.