Custom ROM- A new UI for Android
After over a decade of using the Android Operating System, no doubt any User would get bored of its regular display. Over more than a decade of Android being used by almost everyone, you might have heard about "Custom ROM". We always hunt for something new and something better and good looking than before, coming Android 11 too. And when it comes to Android OS, there is no less experiment every developer and a company tries to do on it. 
And the most advantageous point of Android is that it open- source making it easy for developers to experiment with it. You can also use android OS for PC. As because of this advantage, the developer's team to Android is quite vast, making every one easily join the team. Getting a customized user interface, which has the potential to keep your device alive and updated with the latest functions even after 2 years of the lunching is what we would all want. 
What is Custom ROM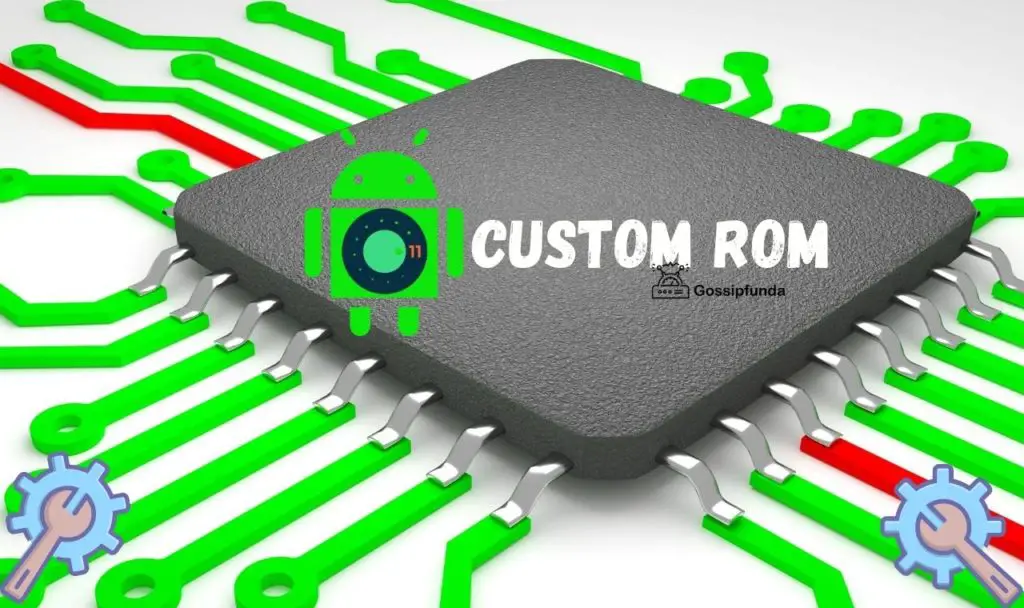 A custom ROM for Android Operating System is an after releasing in market firmware production by a third- party software developing group. As Android is open-source and easily available for editing and experimenting, more developers have access to create ROM. Thus, these custom ROMs are developed on Android source code only, which has been provided by Google. When we purchase an Android device, that device comes with a pre-installed Operating System known as "Stock ROM" or also "Stock Firmware". This pre-installed ROM has very limited functions as defined by the manufacturer. By installing custom ROM, you can get access to some great features and improve the performance of the device. Must read by 11 weeks of android
Why have a Custom ROM
Well, mainly people prefer custom ROMs because every device gets its function slowed down by the company after just two years of it's launch time. These Custom ROMs help the device to stay active and work as fine as newly bought and stay updated with all the latest functions. These Custom ROMs are available in almost every type of device which includes media players, smartwatches, phones, tablets, and all devices which support Android. Another thing that's gonna impress you is that it's completely free of cost! No charges for any services. Mostly!
And that's not all that a Custom ROM provides you! The tons of features they provide for the best user experience. And also with no issue of consuming excessive disk space and memory more than is required. And not to forget their exclusive skin looks they launch every then and now. Making our device look new and more likeable. 
How to choose the most Compatible Custom ROM
Open Play Store and you find a long list of Custom ROMs. But the issue is which one will be best for your device. Now, this depends on how your machine operates when a particular ROM is installed. And if it is convenient according to your easy usability. Also, there is a problem with a few ROMs, that they are not stable for regular or daily basis use. And mostly these custom ROMs are free otherwise if it has a cost, then it would be of affordable price. 
Features which makes Custom ROM better
Performance
Your device is designed by a manufacturer that controls the speed of task completing in your device. As time passes on this speed and performance quality of devices gets to be decreased (of course for users to purchase new upgraded devices) by the manufacturer. When you install Custom ROM, it takes over the hardware making it give a high- performance rate like a new one. These increments in performance will also affect your gaming interaction with high graphic-intensive games. Another way they improve the performance is by removing bloatware (also known as the carrier or OEM-installed apps) freeing up the system resources. 
Battery Life
If you don't need the use of that extensive processor, then you may save that processor from being actively unnecessary, which may help you save battery life. As your processor working at low speed, you can save the excess power consumed by your device every day! No more charging of your device regularly anymore. 
Updates
Well, Android is a great OS of it's kind, and that is no doubt accepted by a large community of people. One thing that as an Android User would annoy you the most, is that you would have to wait until the manufacturer launches the update for the latest feature to be activated on your device model. And you don't know when and how long it will take them to do that. Sometimes it is also possible that the support system of the manufacturer is completely cut off. Getting you stuck with the old version of Android and making you disabled to use the latest features in the market. Now the only solution you will be left with is to download Custom ROM of the latest Android version. Many popular custom ROMs even get updated regularly, known as "Nightlies' '.
Customization
Already we know that Android is easily customizable. And with custom ROM you will get access to modify a lot of things. These things include the colour of notification light, the force of vibration, the saturation of the screen, the shape and size-changing of apps, and the list goes on.
Best Android Custom ROMs
Now, as you already got what these custom ROMs are and why we need them. So now let's jump in to bring you some great options of Custom ROMs available for your Android device. 
Cyanogen MoD
Cyanogen Mod has been one of the most popular custom ROMs in the market currently. Few features: CPU overclocking, theming supported, permission for every application, soft-button customizations, and lot more attractive features like these. Before downloading this, you need first to check if your phone supports this software or not.
AOKP
It is another popular ROM, which is all about its speed processing. Its high processing speed gets its gaming users attracted more. Few features of AOKP are: nav ring supported, LED control for notification light, custom toggles in the notification bar, vibration pattern customizing option available, and more. Check compatibility before downloading.
Paranoid Android
Paranoid Android's main focus is on improving the notification of devices. It smoothly lets you get access to run the system. There is a smooth design you can feel while operating a single app too—accessible in tablets and phone devices both. You even get access to customize the DPI settings also. Great for big display devices as it utilizes a complete screen for better display.
Pixel Experience
This being the other ROM which is quite popular in the market currently, as one of the best ROM. The reason for its popularity is that it supports almost every variety of phone devices. Brings you the full experience with exclusive Pixel features, a new version of Google Assistant, live Pixel wallpapers, built-in GCam, and more. And the other best thing about this is that it's almost
compatible with almost every device.
LineageOS 
Now this ROM is the biggest name in the list of custom ROMs. LineageOS is created by the same group which started CyanogenMod. Built by the top of Google's AOSP codes, adding their code, and taking some source code from other custom ROMs, they created their standalone LineageOS custom ROM. LineageOs custom ROM almost supports more than 180 different varieties of devices. Features which this includes are: customizing status bar, the option of changing the overall theme, editing navbar and a lot more basic and latest features included too. Maintaining high stability and security in your device along with it.
Evolution X
Well, in the short description, I would say that Evolution X is a more stable version of the Resurrection Remix. (Powered by Yesteryear). I would say that because of its plenty of customized features options it provides. It provides this without any loss in the endurance of the ROM. Providing you fortnightly updates as frequently as possible. It also consists of a customizing bar from which you have access to control the changes at system-level. Included the Android 10's gesture effects. Providing you light and easy-going on your device.
List of some more best ROMs available in the market which you may give a try:
AOSP Extended
crDroid
Havoc-OS
MSM Extended
Arrow OS 
Bliss ROM
Resurrection Remix
Summary.
Here we provided you with some best custom ROMs for your Android Device. Where you have a large variety of exclusive features, each of these ROMs provides. And the most attractive thing is that they make your device display look more customized and cool with those beautiful themes. Also not to forget that these ROMs provide you features which your manufacturer doesn't provide is upgrades. With the latest features in the newly launched Android Operating System in your device without any harsh uses of your device resources. Not a matter for these custom ROMs that if your device is six months old launched or more than two years old. So let us know which custom ROM did you find better than others and which one was best compatible with your Android Device.