How to uninstall apps on android that won't uninstall? How to delete preinstalled apps on android with/without rooting? Hello Folks! Welcoming you all again to Gossipfunda blogs. I have a Samsung Galaxy J6 handset. And we know very well that every handset/ laptop/ desktop comes with some pre-installed applications along with the operating system. So, I also got preinstalled applications on my mobile like Samsung Galaxy Store, Samsung Health, Samsung Pay Mini, Google package containing Chrome, Gmail, YouTube, Google Drive, etc., Microsoft package containing Word, Excel, PowerPoint, LinkedIn, etc., Play Store and a lot more applications. I do not even know all the applications available as some of them are never opened even. Just as almost everyone uses some specific applications, so too does me. Recently, my mobile's storage got completely filled.
So, I wanted to delete some applications. But the ones which I installed are of great use for me. So, I tried to uninstall the preinstalled applications. Firstly, I tried to uninstall the 'Facebook' app. But I did not get the 'uninstall' option. Instead, there was an option to 'disable' that app. Next, I tried uninstalling 'Samsung Pay Mini'. But there was neither 'uninstall' nor 'disable' option active. Now, this was something new. This activity led me to research for this. And it is but obvious that I will share my knowledge with you guys too.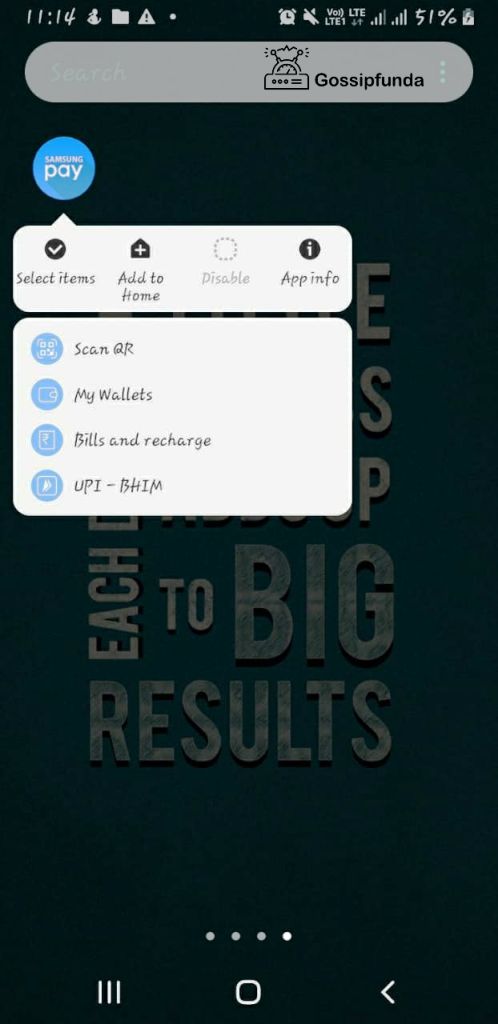 So, this article will be completely dedicated to uninstallation processes for different applications based on the requirement. And here we begin…
What is a mobile application/ app?
In one of the blogs of mine, I have covered a whole lot about APK and applications. You can check out the blog of com.sec.android.app-popupcalculator. You will get to know much about these two terms. Specifically talking about applications so, there are essentially three types of applications/ apps:
Web applications (operate on web browsers than that on devices directly)
Desktop applications (architectured to work only on desktops/ laptops) and
Mobile applications (designed to work on mobile devices like phones, tablets, watches, etc.)
In this article, we are going to mainly deal with mobile apps and how to uninstall apps on android that won't uninstall.
Mobile apps are nothing but computer programs that were initially developed with the intention of productivity assistance for instance maintaining a contact database. And rest is history. Gradually with time apps were developed for entertainment (games) purposes, for tracking one's location that is location-based services, and for many other purposes. To get the apps, they need to be usually downloaded through the application distribution platforms like Google Play Store, App Store (iOS), Samsung Galaxy Store, etc. Many apps come pre-installed as well.
But our devices have some limitations os storage capacity. Definitely, the apps you keep occupy some memory space. And when the storage gets almost filled, it results in some consequences as:
We cannot download or keep some important material due to no space.
Our mobile device gets slow down
It hangs
We cannot update the apps already available and many such issues.
Hence, at this stage, you will definitely need to uninstall or delete few applications. Even some applications may damage your device as they are not configured for your device and you are forcing your mobile device to handle such apps. 
How to uninstall apps on android that won't uninstall?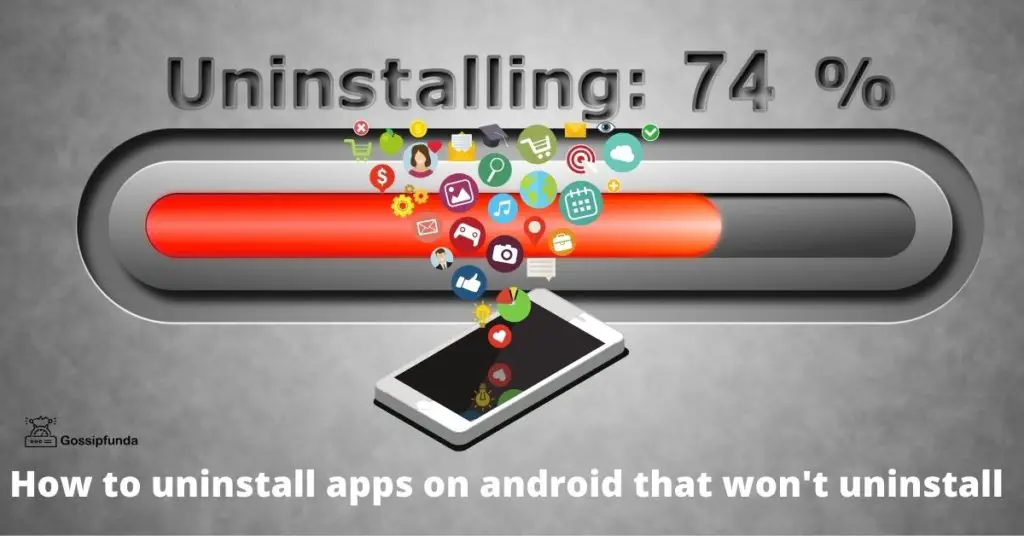 Disable the pre-installed applications
As I have already mentioned that we get our new phone or tablet with some already installed applications. The point here to note is that these apps do not get uninstalled even if we want to. So, we have another facility for such apps. That means such apps can be disabled. By this, they won't occupy any memory and vanish from the home screen. Whenever you want to retrieve them back, you just have to enable them. They will not be downloaded as they are already permitted. Just by enabling you can use them.
Following are the steps for disabling the apps:
In your device (phone/ tablet), navigate to settings either through the icon present on the home screen or through the status bar.
Now, look for Apps or Manage Applications as per different devices.
Next, search the apps you want to disable.
Tap those apps one by one and click on Disable. You will be asked for confirmation to disable the app. Confirm it and the app is disabled.
Uninstalling updates
There are few pre-installed apps that do not get uninstalled when we tap them on the home screen and look for the 'Uninstall' option. Such apps need to uninstall updates first.
Following are the steps to do so:
The first two steps are the same as above i.e., through settings move to the Apps or Manage Applications.
Tap the app you wish to uninstall. Here you will find that the 'disable' option is disabled.
On the top right corner click on the 3 dots ⋮ .
Here you will get the option to 'Uninstall updates'
Finally, give the confirmation for uninstallation.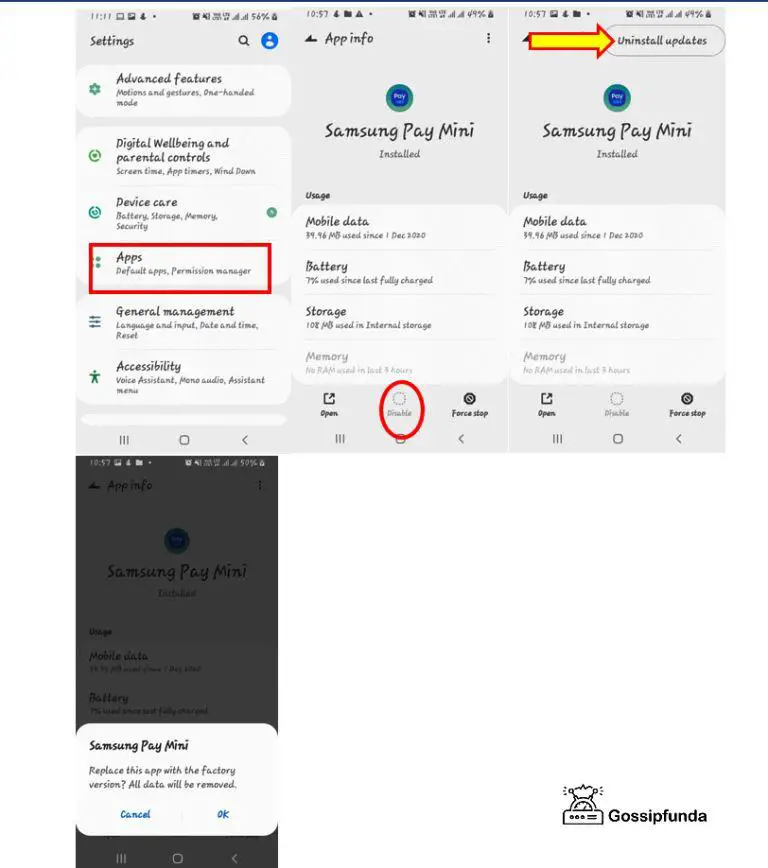 Read also: How to Update Apps on Android: With the Latest One
How to delete preinstalled apps on android without rooting
Smartphones are a very essential part of our daily life. On average people buy new smartphones every 2-3 years. When we buy a new android phone, it comes with some preinstalled apps and we also install some third-party apps which are necessary for our daily life like social media apps, video streaming apps, payment apps, etc. Now, many times we do not require some apps and we want to uninstall them so that we can free some memory. But when we try to uninstall them, these apps are not removed because they are installed as system apps.
It happens especially in the case of google apps like google music, google duo, or in the case of utility apps like calendar, calculators, etc.
For uninstalling them, you have to root your phone. But it is a well-known fact that it is very difficult to root the phone and you will lose your phone warrant too and also rooting the phone will not allow you to use net banking and payment apps.
So, it becomes very necessary to uninstall those unnecessary apps without rooting the phone.
We will now look at some methods of uninstalling those apps without rooting.
Uninstall or Disable the app
Many third-party apps can be uninstalled directly
Firstly, open the settings in your android phone and click on Manage Applications.
Search for the app you want to uninstall and click on the uninstall button if it is there.
There is an alternative way for step1 and step2. You can long-press on any app and then tap on the app info button and you can then uninstall the app by clicking on the uninstall button if visible.
If there is a disable button instead of uninstalling button, then the app cannot be uninstalled. You have to disable it.
*Now, a question may arise: what is the difference between uninstalling an app and disabling an app. So, uninstalling will remove the app files from your device but disable will make the app disappear from the application list and won't be counted as an installed app.
So, for the last step just click on the Disable button to disable the app.
For Xiaomi phone users, the above steps may not work. So, they have to follow the following steps:
Firstly, you have to install the Hidden Settings for the MIUI app.
Then after installing the hidden settings, open it.
Now in that, search for Manage Applications and tap on it and then search for the application you want to disable.
Lastly, click on disable button.
How to delete preinstalled apps on android with rooting
Following are the steps for uninstalling an app from the rooted device:
Firstly, obtain root access on your android device. The process of rooting is different for different android models.
Then open the PlayStore and install the Titanium Backup app. This app can disable any app on your rooted phone.
Then open the app and grant the Superuser access. If the device is not getting Superuser access then it may not be properly rooted.
Now at the top of the screen, you will see the Backup/Restore button. So, tap on it.
Search for the app you want to uninstall and switch to the backup properties tab by swiping left to right.
Click on "Backup!" Button and then the "Un-install!"  button.
Click on Yes after reading the warning and You are done.
Uninstall Android apps using adb
For debugging any smartphone, adb is a very crucial tool. It has commands by which we can manage app packages.
Firstly, you have to install adb on your computer or laptop. For Linux, installing android tools from the package manager will work.
Then, you have to enable Developer Options in your android. Then go to the developer option and enable USB Debugging.
Now, connect your phone to a laptop or computer with the help of a USB cable and change the charge-only mode to file transfer(MTP) mode.
Then, go to the adb directory and open the command prompt in that folder. For Linux and Mac just open the terminal.
Now type the following to start adb and check if the phone is connected or not
adb devices
If you see your device listed in the List of Devices section, then BRAVO! your device is connected.
adb shell
Now, we will see all the packages installed in the phone
pm list packages
Now, if the list is very long then use grep
pm list packages| grep 'google' (if you want to see only google apps).
Search for the name of the app, you want to uninstall
Type the following command for uninstalling
pm uninstall -k–user 0 package-name
A success message will appear if uninstallation is successful
Conclusion
In today's article, we covered one more very basic but very important query which was how to uninstall/  delete applications. We started with a basic and brief introduction to mobile applications. Below this, we listed a few consequences of access apps on our device. Then we went through how to uninstall apps that do not uninstall. Here we encountered two ways- Disabling apps and Uninstalling updates. Next, we covered more ways among which one was to delete pre-installed apps without rooting and the next was to delete pre-installed apps with rooting.
We have tried to cover a major part related to how to uninstall apps on android that won't uninstall, as the difficulty faced by almost everyone. So, this was all from our side. If you have any other methods, then do share them with us. Your suggestions and queries are always welcomed.