How to Update Apps on Android? Have you ever wondered, what it's like to live your entire life at one age? Like being stuck, at the age of 12 or probably sometime when you were even younger, like around 2 or 3. That would suck, wouldn't it! Probably it'll sound cool or maybe even look astounding. This is a dream come true for most of you readers out there. But have you ever thought? What next? Let's say you have enjoyed this state for over a year or 2. Or maybe even a decade, but at some point, you will get lonely and will want to grow.
Similarly, an electronic device or the applications in that device will also need to grow. To use a more technical term, I would say Update Apps with Android 12. As everyone would get bored using the same interface, it is better to keep updating your device as well as the application. This is vital because technology keeps developing in this day and age, there are always new ground-breaking innovations appearing. As there are new devices in the market, the app developers also make it their sole duty to keep the customers amused. Thus, all applications keep receiving regular updates. Which also helps them in updating their former policies to make sure these apps abide by the law.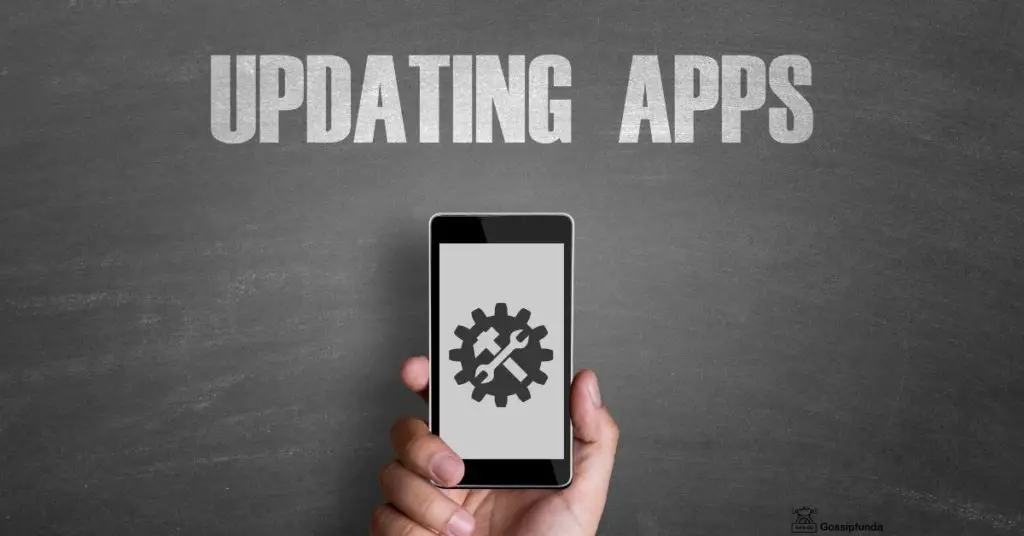 Even though you may turn a blind eye, but updating your phone applications is very beneficial. Updating your phone every now and then may seem expensive. However, updating an application is free of cost. This also introduces you to all the upcoming software and like every other device requires maintenance. So does an app. The maintenance for an application is its software update. The more often you update your device. The better the app will perform.
In this article, we will explain everything you need to know about Updating Apps on Android!
Why do we even need to update an app?
This could be hard to believe but every app developer, every coder out there can better perform their respective application by launching updates. This is their primary tool, to help them grow and become one of the best developers and businessmen out there. Not only does updating the apps give them an advantage but it also helps in keeping the users in the loop.
Updating the app might seem like a pain. Just too much work. Well, to be honest, it's not really that big of a work. I'll be explaining in detail "How to Update an Apps on Android ?" later. Nonetheless, let us talk about why is it important to update an app? If you don't know why it is essential, then I am not sure you will find the "how" factor much of an interest.
Whenever an app is just launched it is never perfect. It usually takes around 5-6 million updates to keep it on track. Nah. I'm just kidding! But, no app is perfect at the first go. And even though, it may seem really good, updating it will make take that experience to a whole new level. Apart from that, there are multiple reasons why it is important to update an application. Here are a few:
Don't miss: cqatest app
Gotta Keep Up with the New Generation
Like I mentioned earlier. There are always new inventions and thus technology advances in a rapid state. I am not sure if you have been outside lately. But it's crazy mad out there! Competitions are at their peak, everybody is trying their level best to leave a mark in the app developing industry. So to make sure we grab the eyes of the users, we need to keep up with the trend. This will not only attract the users but will also help them understand which idea is helping them gain more users. Thus, they can focus on which technology or idea to focus on.
For example, Snapchat had gained fame for its phenomenal feature of stories. But it was not long when other social media applications decided to add this feature as well. Now, this was all thanks to the trend set by Snapchat. Right now, Facebook, Instagram, and almost every famous social media app have this feature. Thus it is important to keep updating your app, it will help you keep up with trending technology.
Security Updates
Now, this may not seem like something of your concern but making sure that the information in your device stays in your device is something of a concern. The more back-breaking the security the safer your device from foreign threats. By launching regular Security Updates in an app, we not only make the app more secure but also help gain the trust of the users. By telling them that their private information and data is safe in our hands.
The sad reality is that no matter how complex or difficult the security patches are, hackers and cyber-criminals always find some loophole or the other to breakthrough. Now in order to stay ahead in the game, security updates are launched very often. Therefore, make sure to keep your applications up-to-date.
To Fix Bugs
No matter how good the app is, it could be developed by the best app developers. There will always be bugs! And when I say bugs, I don't mean those creepy-crawly insects. "Bugs" are software errors caused in a computer program. When incorrect or undesired results are produced, it is due to a flaw in a program called a bug. If you are an avid user of a certain application, then you will notice bugs. Just like that, every feature that is added comes along with its own sets of bugs.
As soon as you detect bugs, they should be terminated or taken care of. If they are not, then they are bound to cause problems in the long run. Which could lead to the loss of users. Hence, the sooner they are taken care of, the happier the users.
The regular updates of apps on Android help fix this issue. Just as new features are added, consistent bug-fixing updates should also be launched side-by-side. There you go, another reason for you to keep updating the application.
Learn more: com.wssyncmldm
Now, onto the foremost question…
How to Update Apps on Android
There are multiple ways of handling this. Updating an application in an android phone may not seem like a big deal. However, if you have read the above reasons. You will know for sure that how crucial updating an app can be.
Despite knowing all these situations, many prefer to not update their application. This could turn out to be very dangerous for your device. Hence we will guide you step-by-step in this process and help you out with every turn.
When it comes to updating an app, this could be done by two principal methods. Either automatically or manually from the Play Store (unless you are a Huawei user). Each and every android has its own set of "Application Store" where they are permitted to download applications. For example, all Samsung devices have a store called "Galaxy Store" apart from "Play Store". Similarly, there is Xiaomi Market for Mi phones, "V-Appstore" for Huawei phones, and so on. Most of them have these "Application Stores" pre-installed in their devices. However, on some phones (like Huawei) there is no Google Play, and only their in-app store (Huawei App Gallery).
So let's get this show on the road!
How to Update Apps in Google Play Store
This is under the circumstances that you can access Google Play Store on your android device. Even in this case, there are three ways of updating the application. These methods are mentioned below:
How to Update the Apps Automatically on Android?
In order to update apps automatically on your android device, follow these steps…
Firstly, initiate the Google Play Store app on your mobile phone. If you can't find it, it is better to search in the "Search Bar".
Then, tap on the three horizontal lines present at the top-left corner of the device.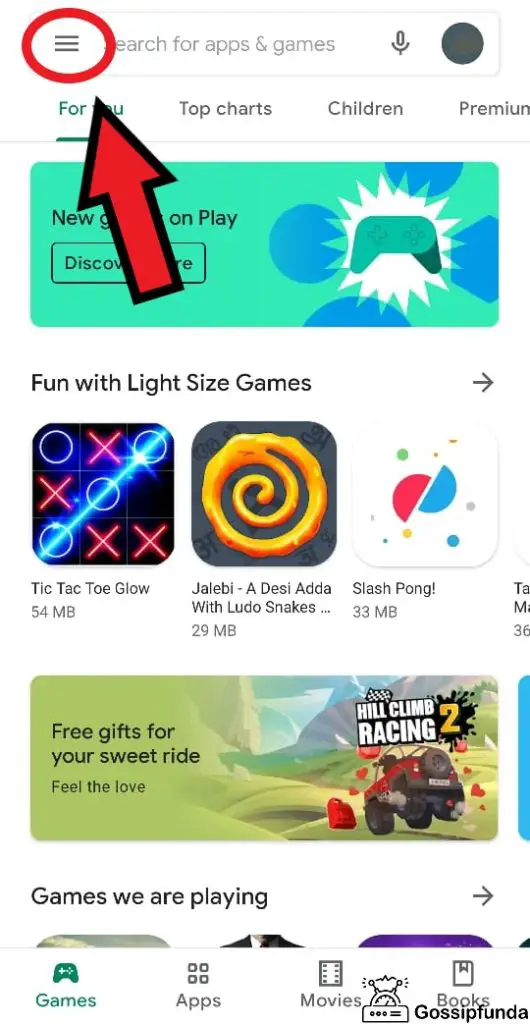 As soon as you open it, you will see settings options at the bottom of the list. Click on it.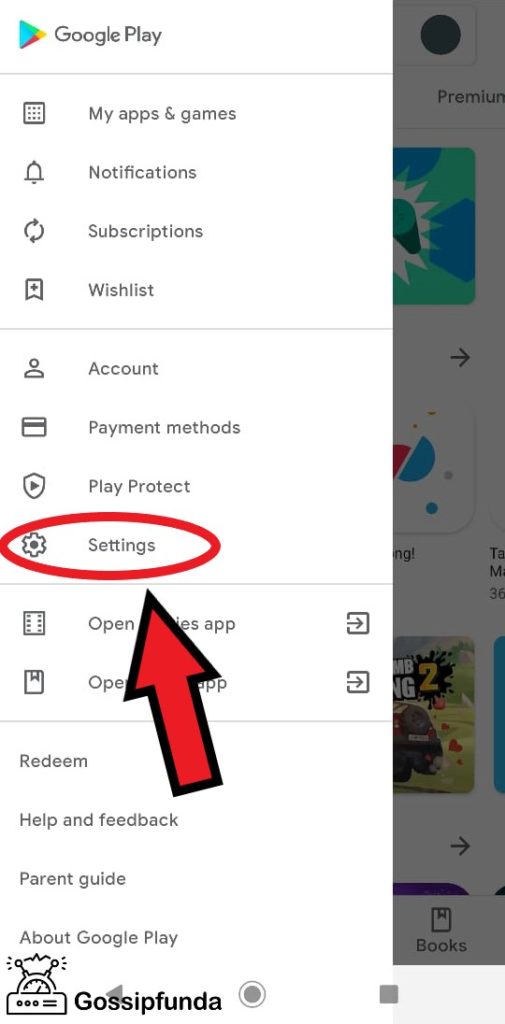 Select the Auto-update apps option in the settings.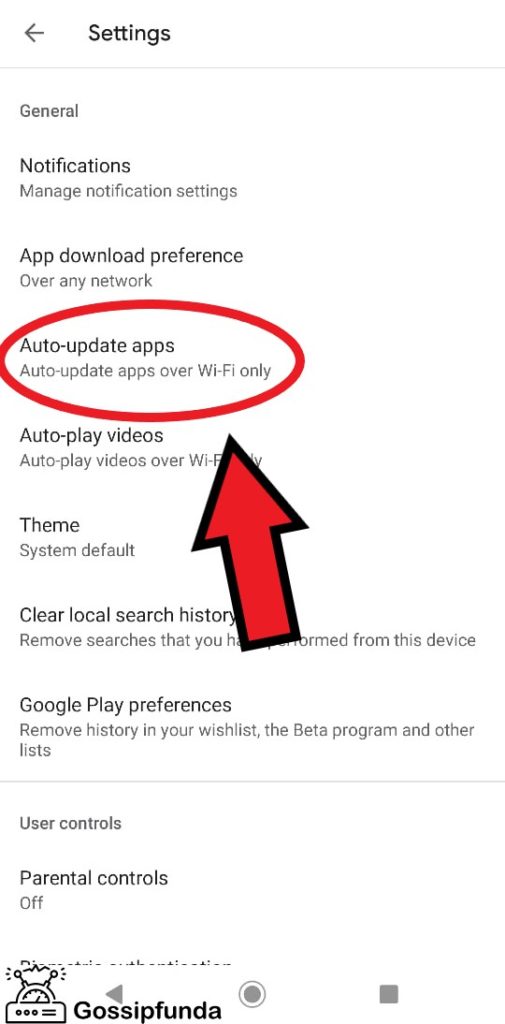 Once clicked, a pop-up window will appear. In this, we will have to select our preferred options, i.e: Over any network, Over Wi-Fi only or Don't auto-update apps.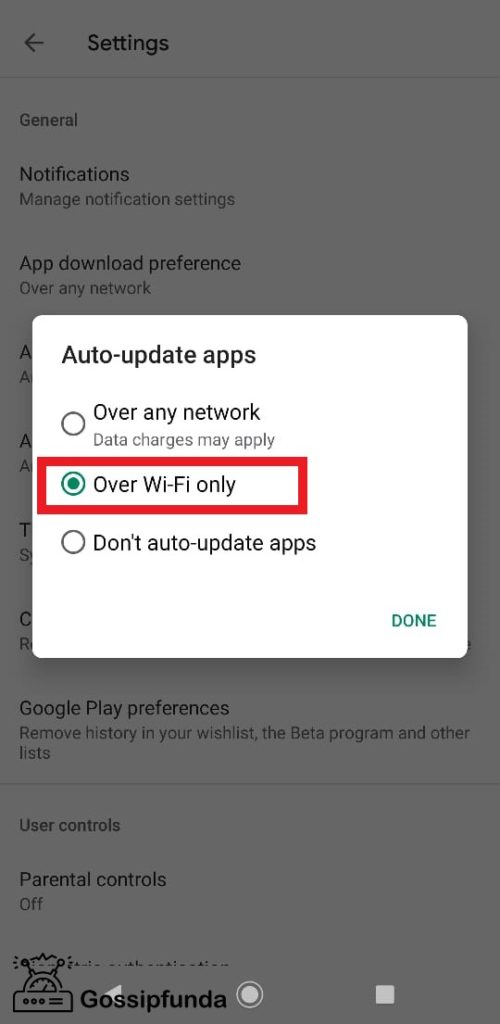 If you don't want to update any of your applications you can select the last option. Although, if you want to update your apps automatically on android. Then it is preferable to select the "Over Wi-Fi only" option. As sometimes, some apps have large files and could consume a large amount of data.
How to Update Individual Apps Automatically?
In order to update particular apps automatically, follow these methods…
First, obviously, open the Play Store on your android phone.
Then, tap on the three horizontal lines present at the top-left corner of the device.
Select My Apps & Games in that category.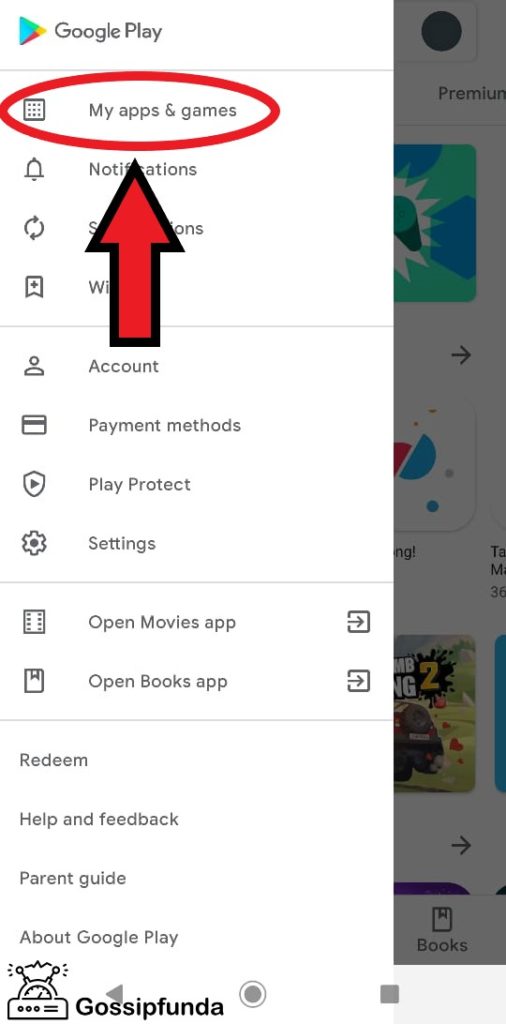 Select that particular app you want to update.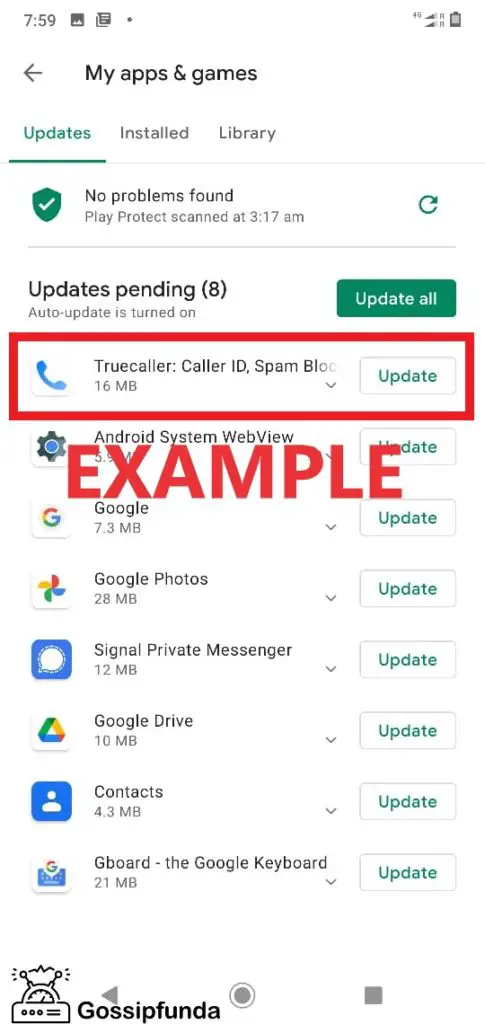 Now we need to select the three vertical dots or More.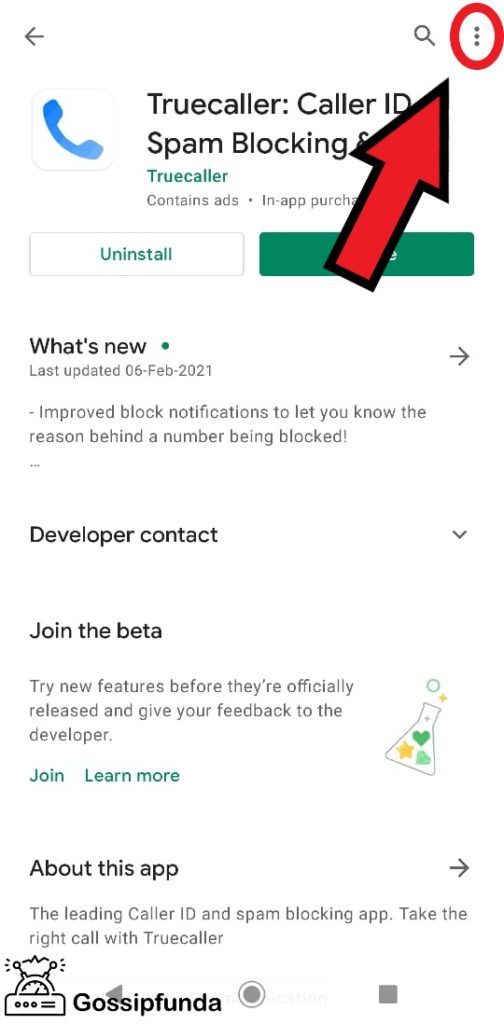 Finally, click on Enable Auto-Update.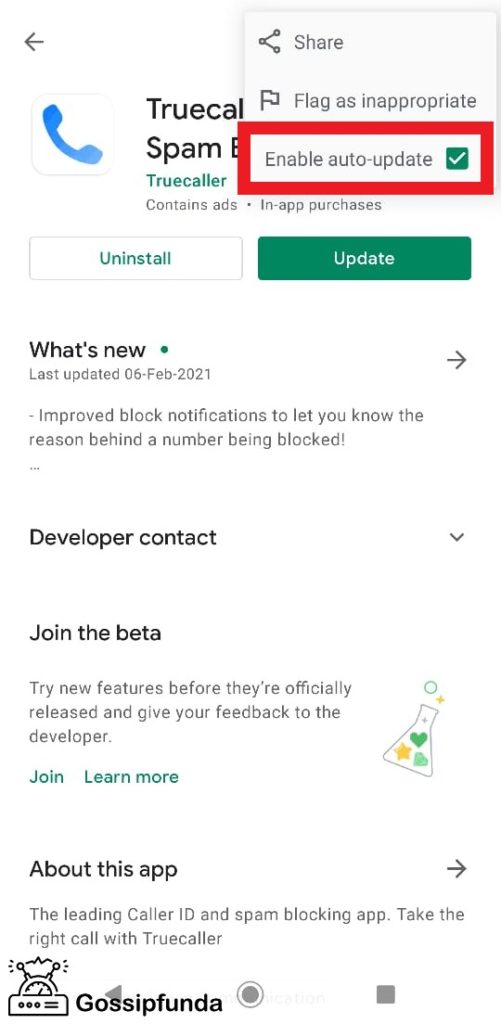 How to Update Apps Manually on Android?
This method could be really time-consuming. But, this is also one of the only measures for you to be thorough with all your application updates.
Please open the Google Play Store app. If you haven't by now.
Then, tap on the three horizontal lines present at the top-left corner of the device.
Select My Games in that category.
The apps which have updates released will be labeled "Update" beside the name of the application.
However, you can also type in the name of the application. Once the page is loaded. Click on the page of your application.
Select the Update option to update apps on Android.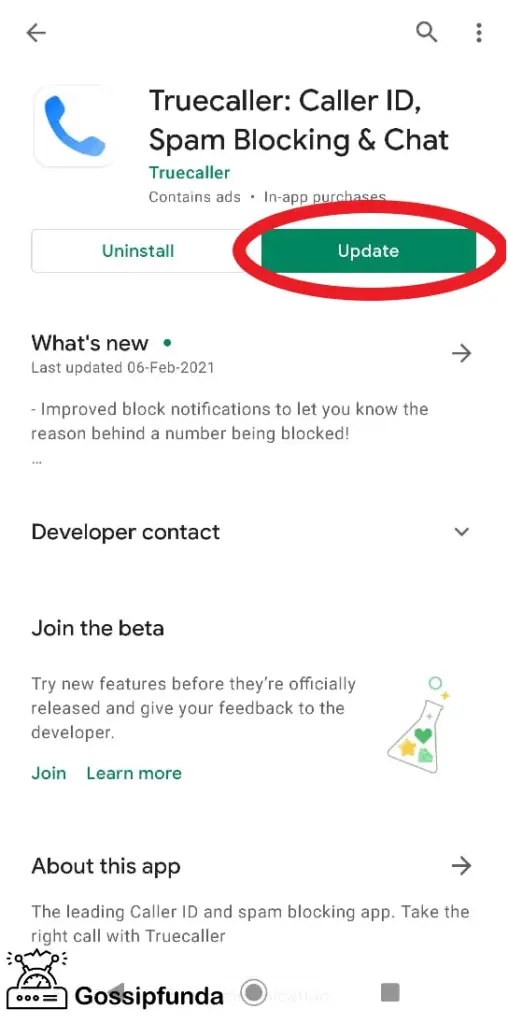 How to Update Apps on any Android Phone
I am definitely not exaggerating anything! Even though this may look like a huge statement. It isn't. The more complex the app interface the simpler the process.
Update Apps Automatically
Regardless of which "App Store" it is, first and foremost, it is important to search for Settings. Usually, once tapping on this, the Auto-Update option is displayed. For some users, before you even click on Settings, when you open Menu, an option is displayed Updates. Immediately after you select this option, a page will appear with a list of all your applications. Either on the top right or the top left, you will find Update All. Be sure to tap on this. This will instantly update all the apps present on your device.
This feature is very useful. When you use the in-built "App Store" on your phone, you can update all the apps available on your device. That's right! Not all apps present on your phone are present in the Google Play Store. Some of them are in-built and provided to you by your phone. These applications are accessible only through the in-built "App Store". Thus, you can also update them.
This is an example of a Galaxy store:
Update Apps Manually
You can also update these apps manually. When you tap on the "App Store" provided to you by the device. Search for the application you want to update. Upon typing the name of the application, numerous apps will be displayed on the screen. Click on the application you had in mind. Once the page of the application is loaded, you will find an Update option below the name of the application.
By following these methods, you will have successfully updated the specific application.
FAQs
How can I Update Apps on Android without the Play Store?
If neither the Google Play Store app nor the in-built application store works, then you should download a third-party store. There are plenty of third-party APKs available in Google. Such as Aptoide, Cydia, Amazon, Appstore, APK Mirror, APK Pure, and many more. Even though these stores are very unique and have their own sets of benefits. They also come with their individual factions of drawbacks.
It is not advisable to use or download applications from these for the long term. It could harm your device and may even be the cause of the virus in your phone. So, it is better to get your phone serviced and not entirely opt for this method.
How do I update my built-in apps?
If you read the previous section, "How to Update Apps on any Android Device?" you will find your answer. As in-built applications can only be updated by in-built application stores. So it is vital to search for these stores. Once you locate them, search for the in-built application by its name. Click on the "Update" option and there you go!
What Happens When an Android App is Updated?
Once an application is updated, it acquires all its latest software updates, security patches, bug fixes, and new features. I have previously mentioned in "Why do we even need to Update an App?". All the important features you receive after updating an app. It also makes your device more secure. The more apps updated, the safer your phone. Also, there are always new inventions and new interface coming up. Keeping the applications up-to-date also keeps you connected to the world, with all its new software. Most importantly, regular updates also help function the app more swiftly. As with every update, there are new bug fixes.
Therefore, you must always update all the apps present on your device.