How to remove malware and adware from android
If you want to learn about malware as well as the Adware or you want to remove it from your Android device, then you have come to the right place. Here we discuss what malware and Adware are? Also, what are the locations of these software and how to remove malware and adware from android device?
What is Malware??
Malware is simply known as malicious software. It is a software that is designed intentionally directly or indirectly by a person for damaging and to harm any device like a computer laptop etc. or any client, server, or any network of computers.  It can be in the form of a software bug that is manufacture or designer unintentionally.
There are many types of malware present in our devices like Adware, ransomware, scareware, Trojan horses, viruses of computers, and worms. There are many scenarios in which to take any revenge or for a scam.  Many people use different programs that are attached to some malware in it. After the user connects it with the device, the data got transferred to others.
Let's take an example that there was a time when Sony Brand was doing this type of stuff. They were attaching the rootkit with their music CDs. Due to this, they were able to know about the users. But some of the users then catch that and report this the issue. Also, Sony has to pay some amount of fine or due concerning that because it is a concern of security.
don't miss:Is Data Protection Failing?
What is Adware??
The abbreviation for Adwareis simply the advertising-supported software. It just collects the money for its generator by a process. In this process, there is simply a generation of some of the advertising links automatically on any website screen. These ads can be formed in a link, image, or the short video. Many people are frustrated because of the ads.
There are also ads available that can store the malicious file in them. So, it's better that you should not watch these ads. Many scenarios are possible in which if you are interested in a particular product, then if you tap on that ad there any random file starts the download, which may or may not contain any malicious code in that.
These software-based ads can be a banner display, full-screen display, pop-up ad, static box display, a video, or in some of the forms. We can say that Adware is simply a subset of malware because it contains a malicious code in it. From these methods, one can make money. The two types of this method are pay per click, and another is the display time over the screen.
How to remove Malware in Android??
Now we are going to learn about how to remove malware and adware from android. If you had a malicious software or malware in your Android, then you can remove that from your Android by just putting an Antivirus software to your device. There are various options available in the market for keeping your device safe. But you must take care of some things before you want to install an Antivirus in your device.
From the different options available in the market, you are choosing the best alternative for keeping your device safe. Selecting the perfect Antivirus for your Android device is a tough task today. But you don't have to worry if you are here. We provide you with the best method to find the perfect alternative for your Antivirus.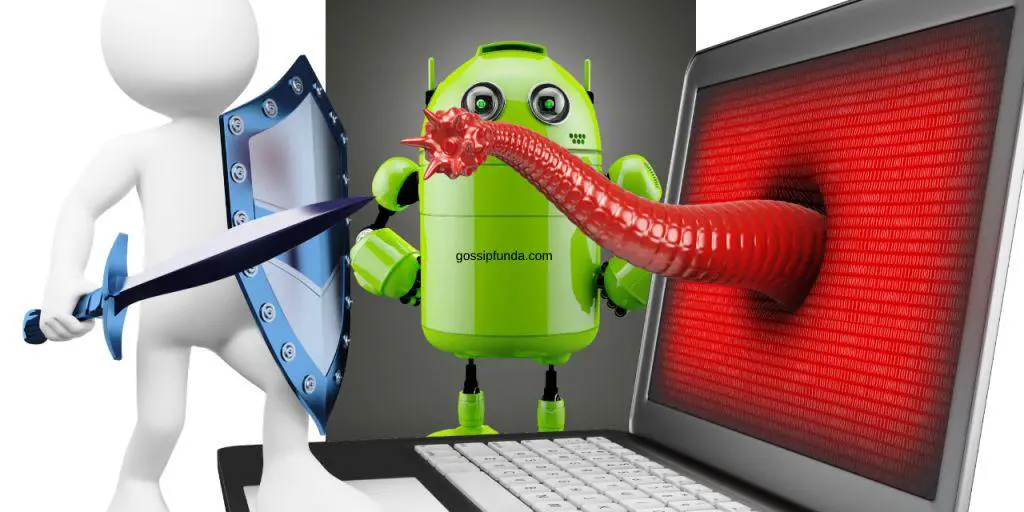 How to choose Antivirus for your Android??
If you want to install Antivirus in your android device, but from the options available in the market, you are confused about which to choose. But you can solve this issue by reading this blog. Here are some of the steps you can analyze before choosing any antivirus available in the market. These points are as follows.
Test Labs (Antivirus) – Independent
If you want to choose between several antiviruses available in the market, then you should check them or test them in the online apps possible. You can use various websites likeAV-Comparatives, AV-Test, and VirusBulletin. Some of the users check each and every type of Antivirus software.
For these non-profitable purposes, there is an organization called AMTSO, which was started in the year 2008 in May. This is the association that works on this objective globally. The work which this committee performs is to test different apps or websites related to Antivirus with the help of their websites.
We can call this committee as the Anti-malware testing methodologies. But they have their base guidelines for testing any of the websites or apps. Before you are going to install any of the antiviruses in your device, then make sure that you must check the list prepared by this committee. It could d be any reason as time, cost, performance, etc.                                                         
AMISO – Anti-Malware Testing Standards Organization
Parenting Mode (Online)
There are several advantages of installing an antivirus. But one of the most important reasons for that is that the parents want their children to remain safe on the internet and be safe while browsing. So, kids' safety should be a must while parents or a single parent buy an antivirus for their kids' device.
The reason for that is no experience because they are new to the world. But it is to be noted that it is not the complete solution to this problem, but we can use it as a tool for their safety. Let's take an example to that, and they use the internet for their school kinds of stuff like doing their assignments, homework, as well as contacting their guardians.
You had definitely heard some of the scams, and cheating is done with the help of the kids' kindness. Due to these dangerous criminals, parents also get worried about this stuff. The other reason is that if the kids might get to any adult website and there opens an adult image or video. For tacking these types of situations, Antivirus must be a useful tool.
read also: CCleaner for Android: Every Detail To Know
2019 Online Threats
You must have heard much news about the online scam. There are my losses suffered by many people. We can say that this type of landscape is common nowadays. So, in today's world, every person who is using the internet should be a little bit cautious about these activities. The most common threat is spyware.
 From a survey or reports by the different organizations, it is confirmed that only 25% of the website is totally safe, but 75% contains some of the malicious codes all over it. But if we talk about the year 2015, there were handling 10,00,000 scams per day all over the internet worldwide. The main is with the bank sites.
Also, if there is an attack on the bank, then it will definitely matter to the stakeholders that are the users who have their account on the particular bank. The other threat available online is spear-phishing, in which there is the stooling activity by the criminals who need some of the information regarding the person.
VB100 Scoring
The abbreviation for VB is VirusBulletin, and it is used for the testing of any antivirus from any brand. It is a process to become a certified antirust by clearing all the basic needs of the Antivirus before coming to the market. It gives the reputation that we can use this Antivirus efficiently in our device. This process covers almost 99.5% of the samples of malware.
Independent Testing
There is an independent organization known as the AV-Comparatives. AV is nothing but the Antivirus. This organization provides the testing of a particular file or any website systematically and adequately. This organization is capable of testing in different operating systems like phone-based Android, PC i.e., for Windows computer as well as laptops and also the MacOS that is computers by Apple.
It is one of the most prominent organizations that is systematically doing these things. This organization gives free access to the freely available results irrespective they are any of the individuals, news, organizations, or any of the institutions (scientific). The certificate given by this institution provides official approval that a particular website is safe or not.
Best Antivirus Available for Android
For the protection of your Android device, there are many Antivirus available in the market. The brands which provide this Antivirus are very dedicated, and they are doing great work in their fields. Here are some of the antiviruses available which will protect your Android device toa much greater extent.
AIRO ANTIVIRUS
Main Feature:
It is available for various operating systems like Windows, Mac, Android, and also for iOS.
AVIRA ANTIVIRUS
Main Feature:
This is the award-winning Antivirus and also comes with the support of real-time protection.
BULLGUARD ANTIVIRUS
Main Feature:
This Antivirus is professional in Anti-Malware and AntiSpyWare purposes.
HEIMDAL ANTIVIRUS
Main Feature:
This Antivirus comes with the Sandbox and Backdoor Inspection.
INTEGO ANTIVIRUS
Main Feature:
it comes with 24/7 support.
MCAFEE ANTIVIRUS
Main Feature:
This Antivirus can run on any primary OS.
NORTON ANTIVIRUS
Main Feature:
It is available for Windows, Mac, Android as well as for iOS.
PANDA ANTIVIRUS
Main Feature:
it comes with the support of VPN, and customer support is available 24/7.
TOTAL AV ANTIVIRUS
Main Feature:
This Antivirus is highly affordable.
Conclusion
In this blog, we discuss the two software that is malware and Adware. After that, we find out the method to tackle these problems by using proper Antivirus. Now we know that how to remove malware and adware from android .By choosing this Antivirus what is the things we have to analyze that we discuss. And finally, we discuss the various Antivirus available in the market and also their best features, which give us the reason to buy this Antivirus.