WebWatcher is a monitoring app that helps to have a look at any target, in their activities. It works as parental control software to monitor children's activity on the target device. Doing so will help parents to protect their children from online predators, bullies, etc. If you have signed through an account, the data collected from the target device will be displayed for you, to monitor. It helps to look after your messages, call history, images, and social media platforms like WhatsApp, Tinder, etc. The best part of WebWatcher is you can access this app from anywhere in the world, only you need the device which may be Android or iOS.
As mentioned above it has a major part in our life to protect ourselves. But there are reasons which lead to removing WebWatcher. One may wonder why one wants to remove it if he or she installed it. If you don't need the app in the future, it is malfunctioning or it is being monitored by others. This could be a major issue that leads to getting rid of WebWatcher from your device. Because nobody wants to be prone to attack from others, one has to be safe and secure in terms of privacy. Before going to the methods to remove WebWatcher, first, let's see some basic information about WebWatcher. And how to know whether WebWatcher is installed on your device.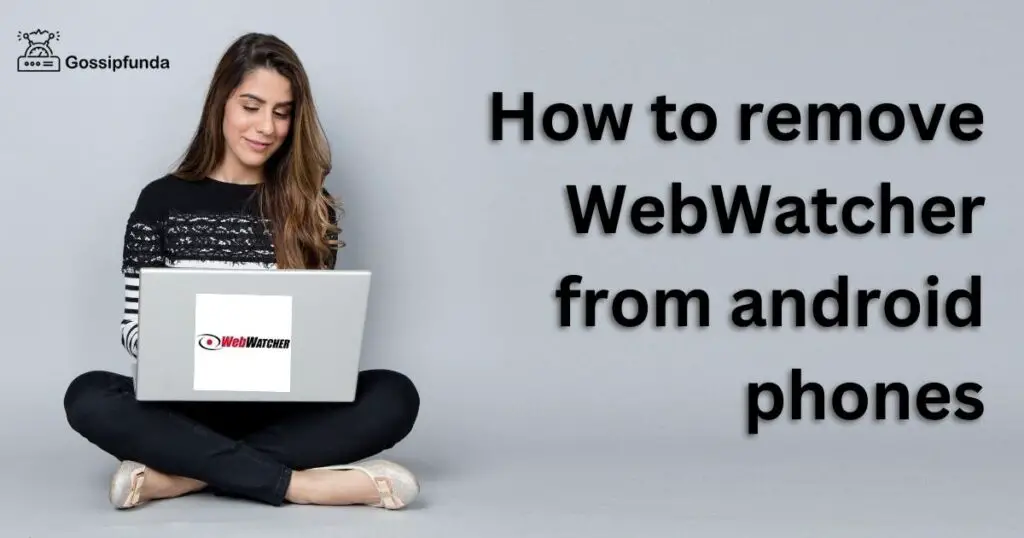 There are a few other monitoring applications one can use, in this article helps you to find these application features also. By going through the article you will get to know the reasons for using it, the pros, and cons, its usage, how to detect the app, and solution for How to remove WebWatcher from android phones? Let's learn about the reasons for using WebWatcher.
Reasons for using WebWatcher:
WebWatcher is gaining popularity in recent years. It might be a businessman who wants to monitor their employees, parents to look after their children and an individual who maintains and monitors his other devices.
1. Compatibility
This is the main reason behind its popularity. It is accessible from any part of the world, it is compatible with any kind of device like Android mobile and tablets, iPhones, laptops, etc. It improves the user experience by providing ease.
2. Access messages
In most, the monitoring apps or software only helps to track online activities. Whereas in WebWatcher you can even track the SMS messages received and sent from the users. It helps employees to concentrate more on work if the team lead or business head is monitoring. In the case of children, one can provide security for them.
3. No need for jailbreak
Firstly, What is jailbreak? If you have installed an app or website, then some permissions need to be provided for it. The developer or manufacturer insists on few permissions to provide. But if the app exploits the permission, and takes full control over the device, then it is jailbreak. This affects the working of the app and the device as well. The WebWatcher doesn't use this process.
4. Free trial
One can use the free trial to check its features, how it works, and test it. You have access to use it for one week free. Before spending money on it, check the application once if you find it worth it, you can purchase it.
5. Web-based interface
From an online account, you can access details on the web application. Just by logging in, you can check the online activities and even send them to your device also, which makes it simple and efficient for the user.
6. Tracking of locations
If the child is not receiving calls or not responding to messages, then you can track the location of your children within one or two minutes. 
7. Access web history
Tracking web history is next to impossible thing, but with certain tools, it is accessible easily now. WebWatcher works on this with ease.
8. Call logs
As we can see call logs in our phones. WebWatcher allows access to the phone numbers, at what time the call is done, the total time in the call, etc. This feature helps parents to check if their children are receiving any threat calls or not.
9. Access to photos
It seems to be unsafe, but WebWatcher has all the photos which are taken from the target device as well as saved ones.
10. Monitoring social media
Most social media platforms are trackable like WhatsApp, Tinder, Facebook, etc. Parents can control the content seen by children.
Advantages of WebWatcher 
Remote access is available for WebWatcher with any device.
Easy and understandable interface
Can be used from any device i.e. compatible.
Tracking of locations.
Email warnings in case of abnormalities.
Recording available in case of proofs.
Disadvantages of WebWatcher 
Need to disable Antivirus and other security features.
Expensive for common use.
If antivirus programs are enabled and if found WebWatcher, it will be removed.
No privacy
If it is installed unknowingly by others on your device, it is a kind of stalking.
Makes target phone freeze.
Usage
To use the WebWatcher first install the app, and follow the steps
Android:
Signup and login
Select the Operating system and purchase the subscription you want.
Download the software
Install the app on the target device also.
Track the device remotely.
You can log in page and access the account.
iPhone:
Signup 
Login 
Use the Apple ID and password of the target device.
Track the device remotely.
You can monitor the device once it is backed up in iCloud, and all the activities are recorded.
Detect the presence of WebWatcher on Android
It is a kind of spyware, which stalks your phone usage. If others install it on your phone then your phone experience the following issues.
High battery consumption:
Your mobile battery gets consumed so quickly, i.e. if you have charged it fully after some time it shows the battery is low. This occurs only when your device has some kind of background running applications. Most of the time the user forgot to disable the background running app.
Even though you are not using the phone, it randomly starts. It is because WebWatcher or other spyware applications fetch data from the device and send it to the owner, who has signed in to track you.
You may get messages like you have free space but you can't use it on your phone. As the spyware is running in your application it uses lots of storage to keep running.
Some programs will be running in the background, which consumes lots of data. In the case of WebWatcher, it uses data or the internet from the device because it usually uses target device data to keep track of the device and follow it up with another device.
How to remove WebWatcher from android phones?
Suppose you suspect any of the above issues and find that WebWatcher is installed on your device. Follow the below methods with steps to uninstall it from the device.
Method 1: From settings
Step 1: Click on the settings.
You can also open settings by using quick settings from the top of the screen and swiping down. In older versions, you have to follow some other steps to uninstall it from your Android device.
Setting app
If you can see Apps, then tap on it. Then jump to Step 3. If you can't find Apps then check for below mentioned ways to uninstall the WebWatcher app from your device.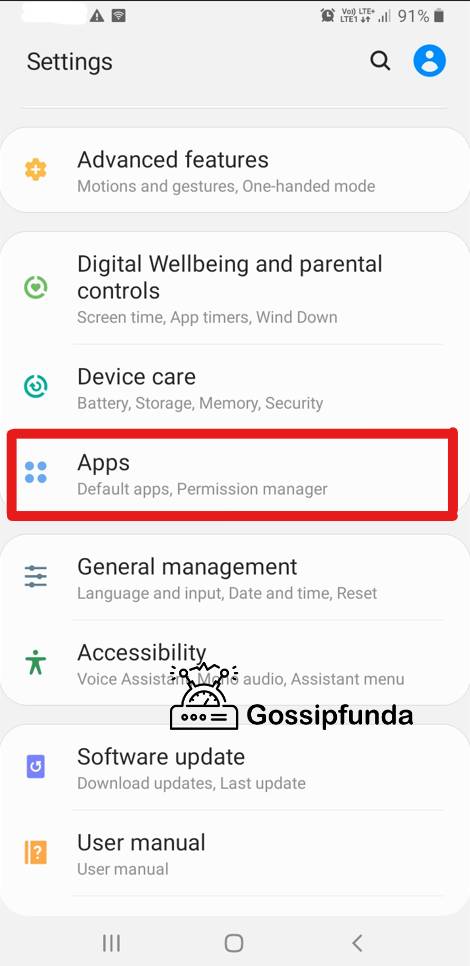 In a few versions of Android, you have to navigate to 'Battery and Device care' or 'Additional settings' where you will get the list of apps.
Step 3: Check for WebWatcher
In the list of apps listed below check for WebWatcher, and click on it. If you are not able to find the app, then there are chances that WebWatcher is not installed on your Android mobile.
Step 4: Click on Uninstall
It shows the Mobile data, battery, storage used, and other information. Click on uninstall from the device. All the data and cache will be removed automatically.
Uninstallation
Method 2: Uninstallation from the screen.
Step 1: Search for the app on the screen.
Step 2: tap and hold the app, and you will get options like
Select items
Add to home
Uninstall
App info
Step 3: Click on the 'Uninstall' to remove it from the device.
Some alternatives to WebWatcher
Just in case you want to know about another choice, the below information will be helpful.
mSpy
mSpy is one of the best monitoring apps, it is popular as well. It has most of the usable features which may not be found in other monitoring apps. Some features are mentioned below.
Customer support is best compared to others they offer e-mail and phone support.
Cost effective.
It has GPS tracking in real time.
Offers more storage access.
Working is quiet.
FlexiSPPY
It is known for strongest parental control software, and it has a big name as an antivirus also. But one drawback is that it is costly compared to all other spyware. Although it provides incredible functions. Some features are mentioned below.
It also supervises videos, photos, and apps.
It provides the access to lock the device.
Set PIN to provide safety.
Provide a report.
It provides an email summary also.
Qustodio
Qustodio has similar work to WebWatcher. Here are some features of this spyware that are different from other spyware.
Jailbreak is not required.
It even tracks keyloggers.
Track GPS on Google maps.
Have access to monitor on Snapchat, Instagram, etc.
Take screenshots of the target device.
Conclusion
In this article, We have provided the basic information regarding WebWatcher and the solution for How to remove WebWatcher from android phones? Monitoring software helps to protect privacy in business and parent control. It is the better way to ensure online safety also. You have learned the advantage and disadvantages of WebWatcher also. If you are a child then it is good for your safety. There are a few reasons to remove it from the device if someone is spying on you, then it is recommended to remove it from the device. If you find anything missed or any suggestions feel free to comment it, we will be pleased to know.
FAQ
Why the WebWatcher app is on my phone?
WebWatcher is a spyware or monitoring app where one can track the target device. If you have installed it to track a few of your other devices then it is visible on your phone. And If it is not installed by you, then any other who wants to keep track of your activities has installed it. If it is installed by your parents keep it, because they may be using it for your safety. It is done by others without your knowledge then it is better to uninstall it from your device.
If I use incognito mode, whether it will be tracked by WebWatcher?
Yes, we often think the incognito mode is safe because it will be private mode. Most websites can store the data or history in an incognito or private window also. The WebWatcher can get all the search history from incognito mode. So, if you have WebWatcher in the device and you want to keep your working not vulnerable. Try using other devices either laptops or tablets or uninstall the spyware application from the device. Everything you search for will get recorded and it is shared with to account owner who has installed it on your device.
Does WebWatcher record my phone logs also?
WebWatcher is compatible with Windows, macOS, Android, iOS, and all. It is capable of capturing all the data from the target device like text messages, phone call logs, web history, and photos taken, and even shared from the target device. It records all the activities, hence be aware while using your device. Also, It is like you are using the device in front of the one who has installed it on your device.
Does deleted messages also visible in WebWatcher?
One can see the deleted messages, WebWatcher is built using a comprehensive array of tools that have lots of functionalities. Parents can view all the messages sent, received, and deleted messages this feature helps to look after the children. If it is not installed by your parents then try to get rid of it.