The primary way of accessing anything on the internet nowadays is through mobile phones. It has become a way of living. So now, as technology is advancing, it is more prone to attacks and hacking. Cyber attackers are keen on attacking and hacking mobile phones as they have the most sensitive data. People panic if they receive any suspicious call or message. When text has some random alphabets and codes, that's when it becomes an area to look into. If we receive any random message, we get into a panic state, thinking that the security of our phones is compromised. If someday, we receive a message with code as DCB_ASSOCIATION: 958551322kj, then what will this mean? This will mean nothing but a DCB_ASSIOCIATION message.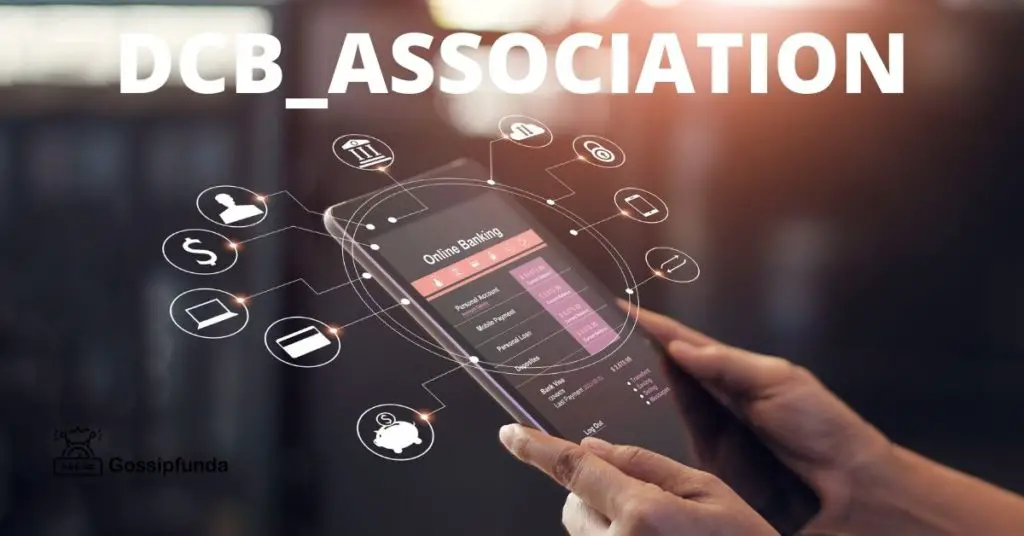 What is DCB_ASSOCIATION?
DCB_ASSOCIATION (Direct Carrier Billing) is a simple online receipt that users receive after performing a transaction from the Google play store. It is available on many platforms such as mobile phones, computers, tablets, etc. Instead of using credit cards, users can set up their mobile carrier account for billing. Dcb_assiociation message comes to those who make use of the Google play store to pay a bill for content on mobile phone bills. If anyone tries to buy anything from the Google play store, then they receive a dcb_assioation message that starts with a text followed by random numbers. The message is even sent or received on our mobile phone when the Google Play store account is getting connected, enabling direct billing from the Google play store when purchases are made. DCB_ASSOCIATION allows any mobile user to pay for their purchases by adding in their phone bill.
Learn more: chromecontinue use
DCB_ASSIOCIATION MESSAGE:
If we receive any message containing text followed by random numbers, it can be from a different service provider. This is not a sort of alarm but usually to connect our mobile phones to our Google Play Store Account. The message is used to associate our cellular connection with our Google Play Store Account. It allows its users to make a purchase of their applications and other products using their mobile network connection.
Working Mechanism of DCB:
Google Play Store has an option of DCB payment in it. When the users activate it for in-app purchases, Google Play Store sends a message with a specific code to our phone and our network service provider related to a particular carrier. The message begins with variable characters and numbers, which can also be termed as the authentication hash code. When the network service provider receives the message, then they process the message. It is verified to check if it is originated from our phone and the Google Play Store account linked in our phone. After verification is completed DCB payment method is added to our Google Play Store account. We can use this payment method to make any purchase on Google Play Store henceforth.
Do not miss: com.facebook.katana
Steps to Add DCB in our Google Play Store Account on Android Phone:
Open Google Play Store on your phone.
There is a three-line menu in the top-left corner. Tap on it to get to the main menu.
Select Payment Methods option.
Select option that has "Add-followed by your mobile provider's name"
Tap on "enable" to enable DCB payment.
We can also make a digital or virtual purchase using DCB after adding the DCB payment option in Google Play Store.
The things which we can purchase using the DCB option are:
Virtual items such as applications in google play store.
Virtual goods that are available in social networks.
Digital subscriptions for e-book or magazines or subscriptions for annual or bi-annual music applications.
The Steps to make a payment are:
Open Google Play Store on your android device.
In the search bar, type the name of the application you want to purchase.
Select "Bill my account" for the payment option.
Click on the buy option.
Enter your Google account password for confirmation.
You will receive the details of the purchase with the order receipt in your email.
However, we can also remove this option from our Google Play Store Account.
See also: incallui
Steps to remove DCB payment options are:
Open Google Play Store on your android phone.
In the top-left corner, there is a three-line menu. Tap on it. We will see the main menu.
From the options given, select "Payment Option."
Tap on "More Payment Settings."
Google Play Store Account will be opened in a web browser. Log in with your g-mail linked with your Google Play Store Account.
There will be an option to see your current DCB_ASSOCIATION payment method. To remove the payment method, click on the remove option.
A confirmation message will get generated to confirm removing the payment method. Click on the remove once again.
The DCB payment method will be successfully removed from the Google Play Store.
DCB payment method
DCB payment method is available to a variety of customers if they have sufficient balance, such as:
Prepaid Voice Consumers: They are charged immediately for any purchase they make on their Google Play Store Account.
Postpaid Voice Consumers: When they make any purchase on their Google Play Store Account, they are charged with a postpaid bill.
Postpaid Broadband Consumers
There is certain consumers who are not eligible to use the DCB payment service. They are business, enterprise, and corporate customers.
When we make a payment using the DCB_ASSOCIATION method, Google Play Store will generate a bill that contains various information of the purchase such as the order date, name of the application, the contact of the developer, a link to the order history, a link to return policy and its term and conditions. The bill will also have information regarding the Google Play help center, the total price, and the payment method which was used for the purchase.
Learn more about: volte icon samsung
Advantages of using DCB:
User-friendly: The DCB payment method is a simplified way of making the payment method user-friendly.
Trustable: We can trust this method as the payment and process are made via our mobile phone operator.
Ease of Use: We can easily link this payment method to our mobile phone.
Security: This method has a two-factor authentication which makes it more secure.
Availability: It is available anytime whenever we want to make use of it anywhere.
It can be the payment option for people who do not own a credit card.
The checkout has a much smoother experience than any other payment method.
Security precautions
However, we must always ensure that we are taking all security precautions whenever we are using the DCB_ASSOCIATION, such as:
We must frequently change the passwords of our Google account.
Also, We must avoid using weak passwords such as our birthdates and passwords, which are frequently used as they are easily hackable.
We must keep our passwords strong using alphanumeric and special characters.
Also, We must keep our passwords confidential and should not write in down on any paper or make a note of it that any second person can see.
We must keep an account of the activities that are carried on our account.
Any notification of a purchase that the owner does not initiate is an area of concern. The user in such case should immediately change the password of the Google account and try to contact the concerned help center.
We must be careful in giving our phones to any stranger or children.
If we get a suspicion of our phones getting hacked, then we must follow some steps to ensure the safety of our account in the Google Play Store Account and our DCB payment linked to it:
We can always pull the sim-card out of the phone in such a case.
Also, we can download antivirus from the play store and check our system.
We can unlink the payment method from our Google Play Store Account.
Also, we can reset the factory settings.
Do not miss: com.android.captiveportallogin
DCB_ASSIOCIATION in Industry:
As technology is advancing, we are experiencing everything at the touch of our hands. A smartphone nowadays works as an alternative for almost everything. Now 80% of the world's population have smartphones. Now people using smartphones and making payments from them are more than people using a credit card. There is a huge gap between the usage of smartphones and the usage of credit cards. DCA has an easy payment method, so it can serve as an alternative to purchasing anything digitally as it does not have the process of creating forms and filing requirements.
If we talk about the gaming industry, DCB_ASSOCIATION is convenient for the payment of various game portals. Users can now make a payment of any kind of game without creating accounts and linking their credit cards but with just a click of their hands. It could be a powerful tool and not just a payment method. In the new age of E-Sports, credit cards have diminishing popularity. Users can make any payment in the middle of the sport using their smartphone without wasting any time. It is an easy and effective way to make any purchase via the store.
Summary:
DCB_ASSOCIATION is an online receipt of the transactions we perform on our Google Play Store Account.
DCB message consists of random numbers and texts
We do not need to panic if we receive such a message on our phones.
The message simply means that we tried to make a purchase of any application or subscription from our Google Play Store Account.
We can enable DCB payment from our Google Play Store Account.
Also, we can purchase any digital item (not any physical item) from the google play store using the DCB payment method.
Also, we can always remove the DCB_ASSOCIATION payment option from our Google Play Store Account.
There are three types of consumers who can make use of DCB payment.
There are certain consumers who are not eligible to use the DCB payment service. They are business, enterprise, and corporate customers.
Also, there are various advantages of using DCB, such as being user-friendly, trustable, ease of use, security, availability, etc.
We must take precautions when we are making use of this method.
We must not panic if our mobile phone gets hacked; instead, we must take the necessary steps immediately.
Various Industries are making use of this DCB_ASSOCIATION payment method, and now it is diminishing the credit card industry.