This single article will not only cover how do I recover notes on Android but also covers how to backup, find restore, transfer, copy and save, print Google Keep notes on your android device. There is no doubt to say in this busy world everyone needs to make notes. The day becomes very worse in life when you suddenly deleted the notes or the memory gets corrupted or some mishappening with your android phone, at that day this article become a lifesaver for you. So let's dive into deep.
What is an Android note?
A few years ago, when technologies are not available easily in our hands, we had to write our day-to-day important updates in a special Diary. You may have a diary nowadays. But, with the help of modern software, you can easily do exactly that diary work on your phone. These types of apps keep your privacy and security at their best. No need to worry. Your notes will be safe. These applications are called android notes.
I am introducing you "Google keep", an app for storing notes, to-do tasks, voice notes, keeping your notes manageable and easily searchable.
You have to do the backup of your notes on android surely. If you haven't done the backup, no way to recover your data. If you completed the backup process, it would be easier in the future to recover the notes. You can lose your data by some error issues.
Do not miss: com.google.android.gm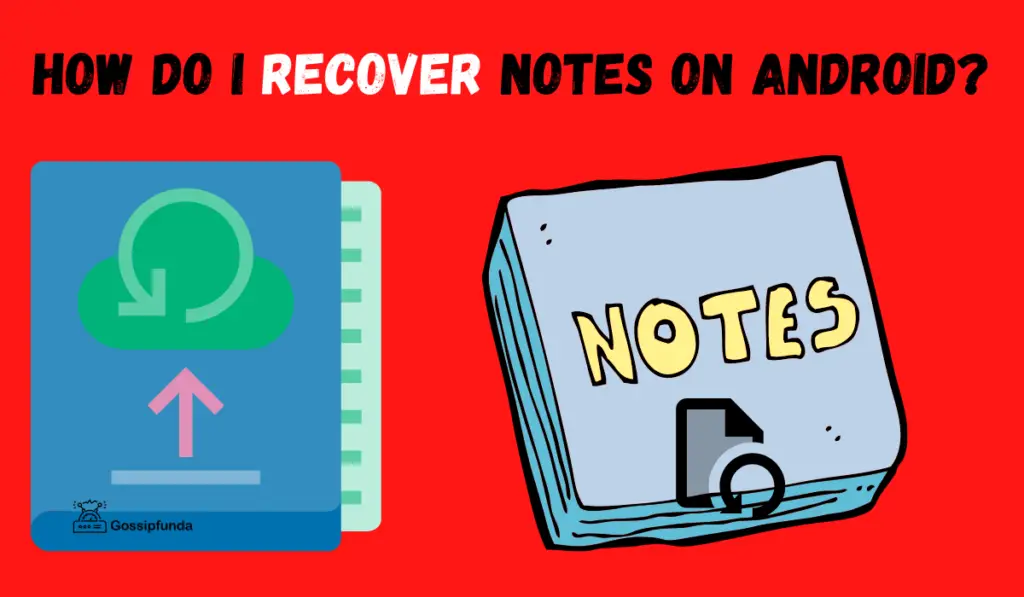 Reasons for the deletion of your notes:
Formatting
Factory reset
Virus attack
Accidental deletion
How do I recover notes on Android?
By two methods, I and you can recover your notes on android.
Number one is Using backup.
Number two is Using Third-party Apps or Recovery-tool.
Method 1. Using backup
After losing notes, you have to find your previous backup. This backup may have all your deleted notes.  There are inbuilt apps like google drive or any third-party apps which help you to take the backup.
Open your respective backup application. There is an option "recover your data". Click it. Your notes will be eventually recovered.
Method 2. Using a Third-party recovery tool
If you have no backup of your notes, then also you have another option to recover.
This is Android Data Recovery Tool. This useful tool helps you to recover notes without backup.
Simply download it on your pc.
Steps to recover
Step1:  Connect your android device:
First of all, you have to install Android Data Recovery software on your pc.
Choose "Data Recovery"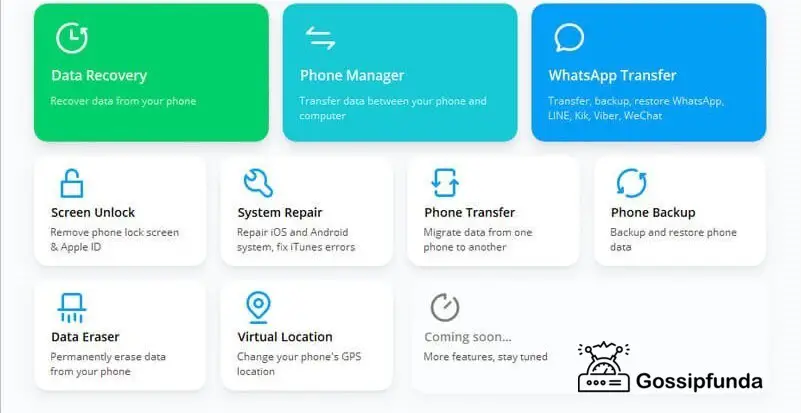 It would be best if you had a USB cable.
You have to connect your Android device to pc with the cable.
Enable USB debugging on your android device
The below screen will be shown.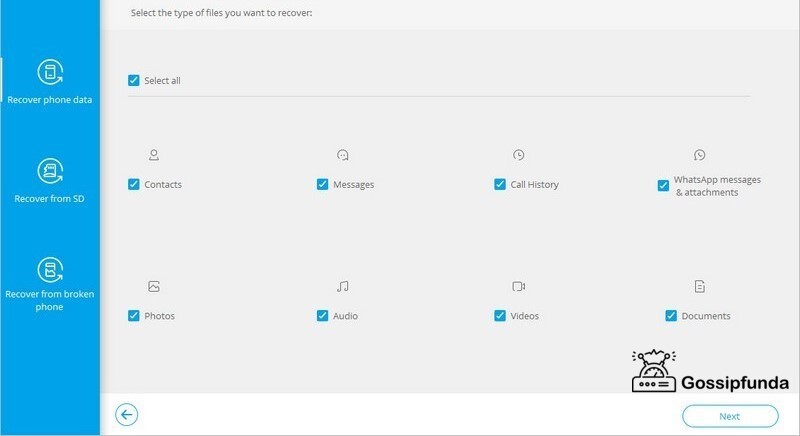 Step 2: Choose a file type for scanning:
After a successful connection, it will show you two options.
One is to scan for deleted files
Another is to scan for all files.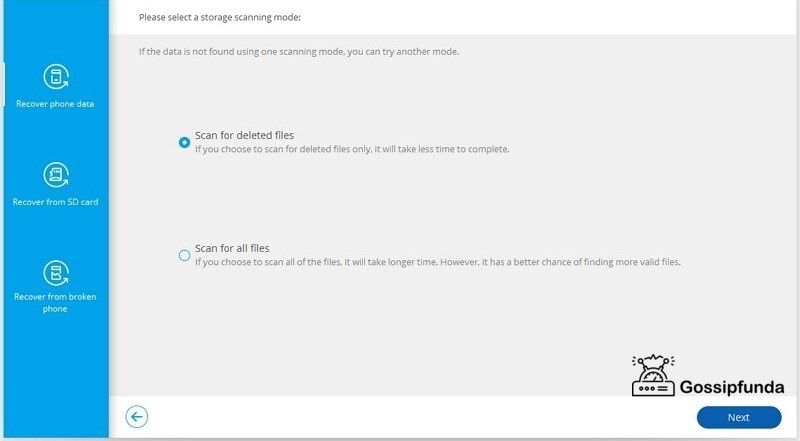 Select the first one. And tap next.
Give it some time. It will do its job to recover your previously deleted notes, photos, files, and other stuff.
Step 3: Preview and recover your notes:
After the scan is finished, just select the items you want to recover and get them back to your device. This will recover notes on Android.
How to recover deleted Android notes?
Follow the steps below to recover deleted Android notes
Open Keep on your phone.
Tap Menu
Tap Trash
Go to a Note
Select Action
Then Restore
Where are my google notes?
Most of the time it is not easy to locate the google notes, you can try this trick
In your android phone,
Go to google assistant.
Ask Google, "where are my google notes?"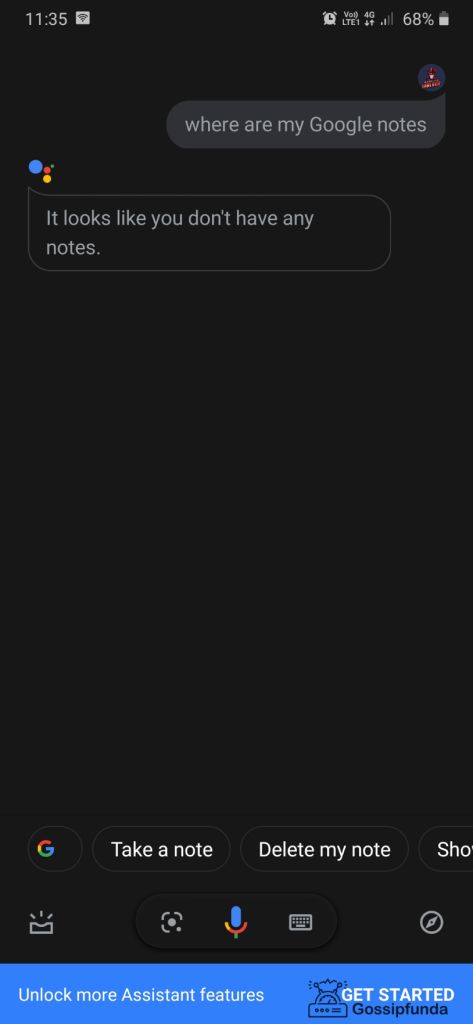 In Above Figure-> ask google assistant
This answers you may get
Then you have to ask "open notes."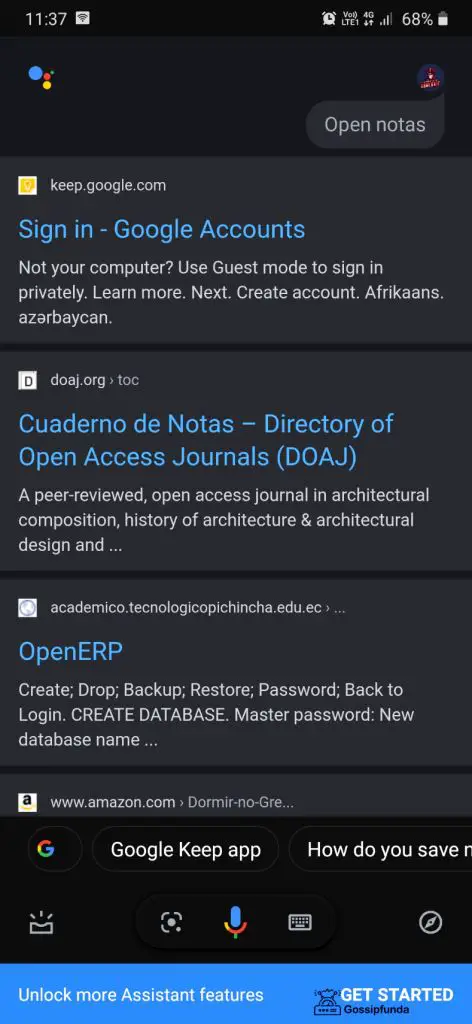 go to the first page
 Select the first choice.
How to Download Google Keep?
To backup notes in your google account, you have first to download the google keep app from your respective device. If you have an android device, go to the play store and search "keep" or follow this link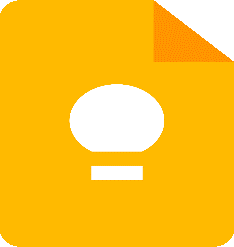 How to backup notes on android?
Google always backups your notes.
Select the email id in which you want to take the backup. This backup helps you in the future.
You have Google drive as a backup option.
There are many third-party apps for your backup option. Search one backup application and download it. Open the app, and you will get an option to take backup. Just click there.
How to enable the "sync" option to connect google assistant to update your notes?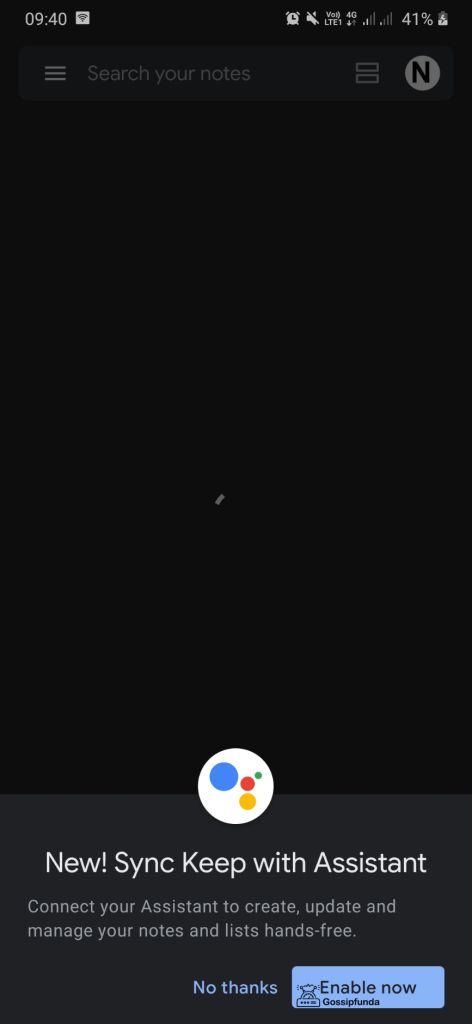 The above figure shows the app interface. Next, you have to open the application. You can see an interface like the screenshot below.
Here what you have to do is just click on the "enable now" option, and you are ready to go.
All your data will be synced within few minutes.
If you cannot do the sync process, then follow the instructions given below.
You have to activate the sync option given in your primary settings on your phone.
Go to phone settings
Click on google accounts
Tap on the google account as per your preferences
You find a "sync" screen,
There you have to turn on keep.
Try this on your android phone. Surely it will help you.
How to manage your google notes?
Tip1: Use labels
   You can find labels which are acting like folders. These labels allow you to keep all your precious notes on any topic together here.  I am briefly explaining here two ways which can help you to understand the whole thing.
     Way no 1.
First of all, click on the more section.
Then you select the option to add a label.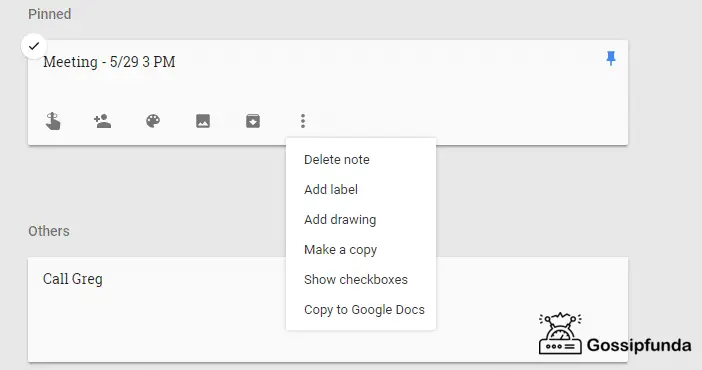 Next, you have to put your label name.

This is all about my first way.
Let's discuss the following way.
   Way no 2.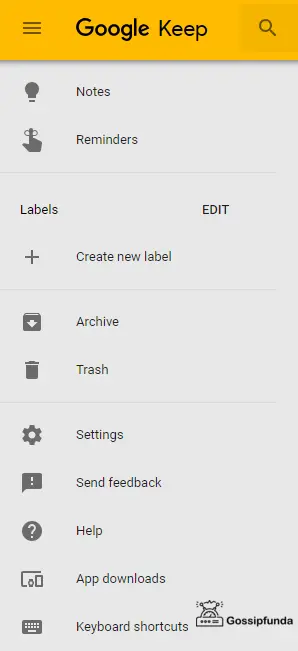 First, you have to go the three lines shown on the upper left corner.
Tap on it.
Select create a new label from the menu.
Enter your preferable label name.
Tap done.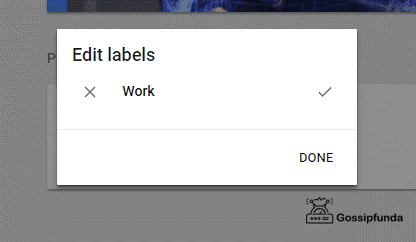 Now you can easily add your notes to this new label category.
Tip2: Color code
If you want to find your created notes easily, then you want this feature. This feature serves you the easy identification of your notes by the specific color you select manually.

Only you have to select your color.

Tip3: Set reminders
You can set reminders for your to-do lists. This will help you to remind the things easily and do complete the scheduled work in time. Just a few steps And your reminder will be set.

Just click on remind me and set the time and date manually.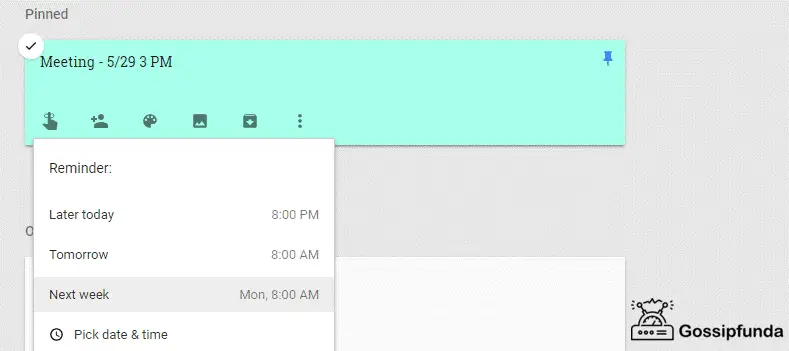 Tip4: Add drawings to your notes
You can add drawings related to your notes or whatever you want to draw by using this crazy feature. It will be helpful in some cases as drawings can easily make you understand the whole thing by a glimpse.
To do the drawing, you need to understand the following steps I am discussing here very clearly.
First, you have to do to the more section
Select add drawing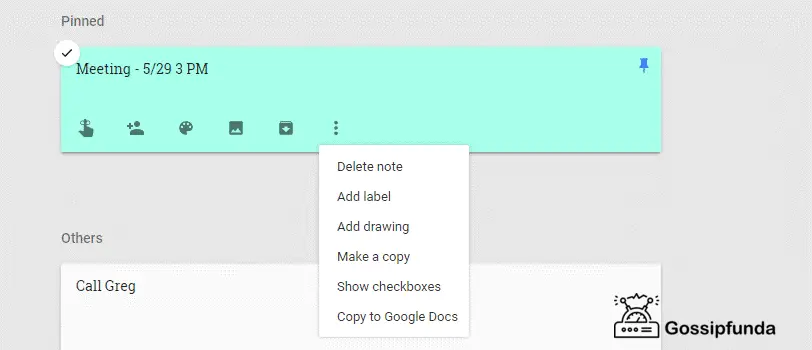 It shows you a blank page.
You have to draw there with the given equipment.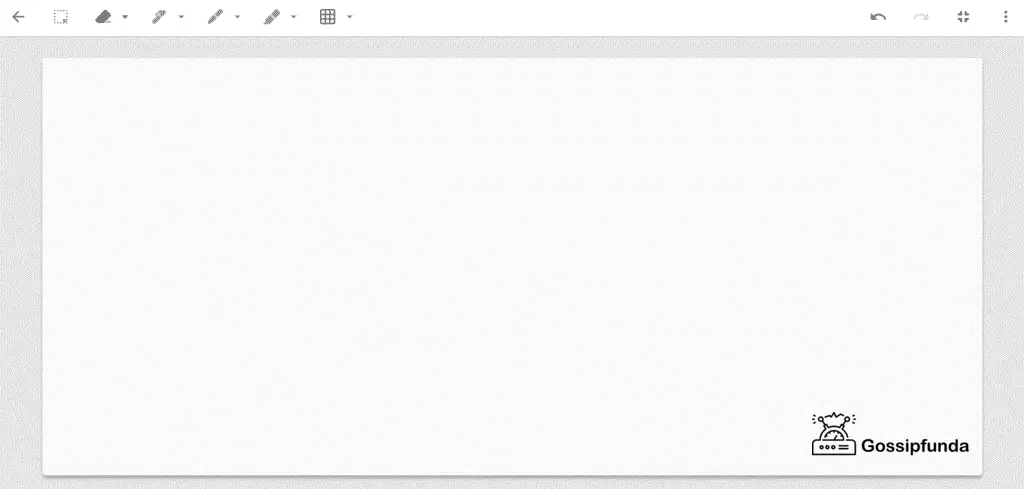 After completing the drawing part, come back to your note.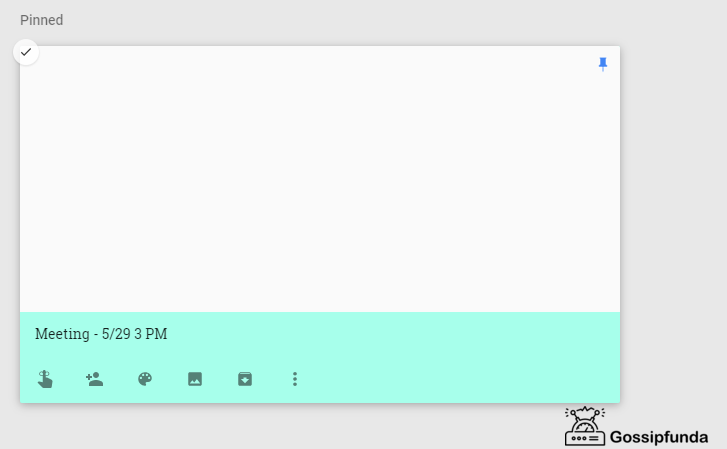 Tip5: Voice notes
Voice notes are a really helpful and time-saving feature in this application. You just speak in your microphone, and it detects what you want to save as a note in writing format with the voice note.
First, open the keep app.
Tap at the bottom
Tap at speak button
After finishing your pitch, just stop recording it.
It will appear in writing format.
And you can do all the edits what to need to do after recording such that.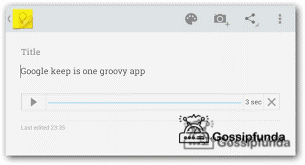 Tip6: #hashtags
Hashtags are a special feature to search any of your labels mentioned in your notes. Use hashtags in your notes are the best way to make your note handy digitally.
I am giving you a small example of how you actually do this and how this works helpful to you in the long term and also in the short term to find your article easily.
Let's say you have created a label "game", but in that portion, you want to add some subpoints like "guns" "healings". You can easily do that by giving hashtags.
Create your note after installing the application from the play store or the app store, or from the link I have given on the top of this article.
 Apply these creative things in your notes to make it easier and manageable.
Can you export google notes from android?
You can export your google notes from your android device. Follow the steps here.
Go to the link
Choose the "deselect all."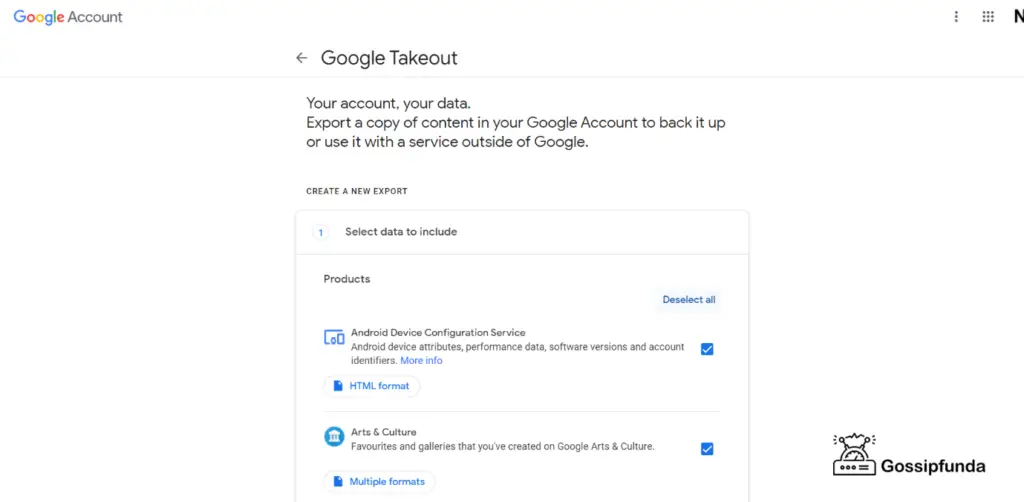 Scroll down
Find google keep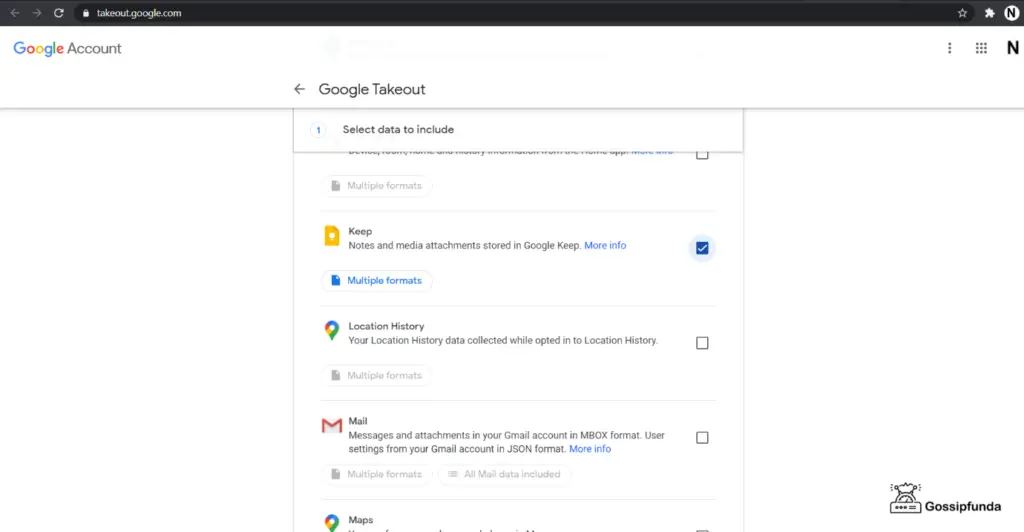 Select the check box of google keep
Scroll down to the last
Select the "next step."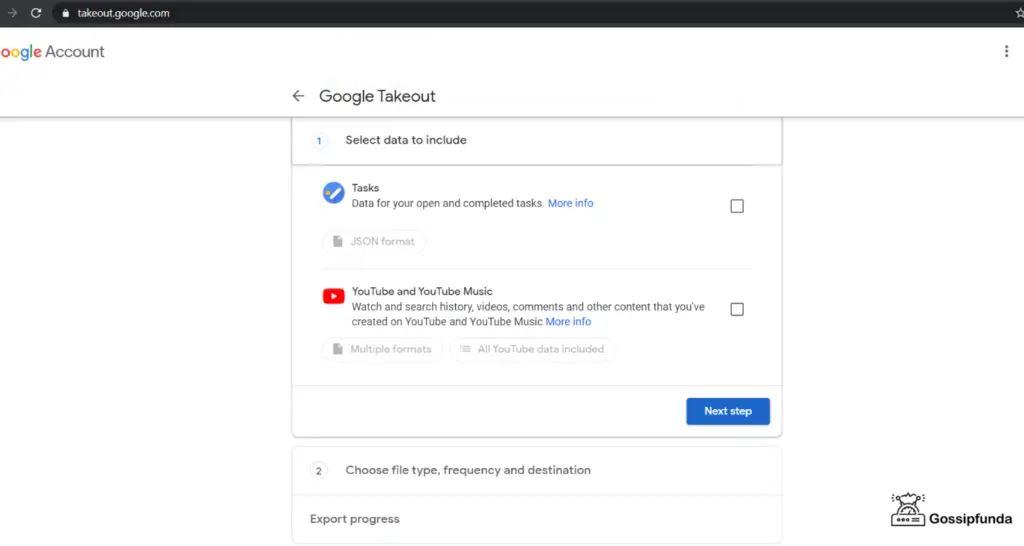 Few options will appear on the screen.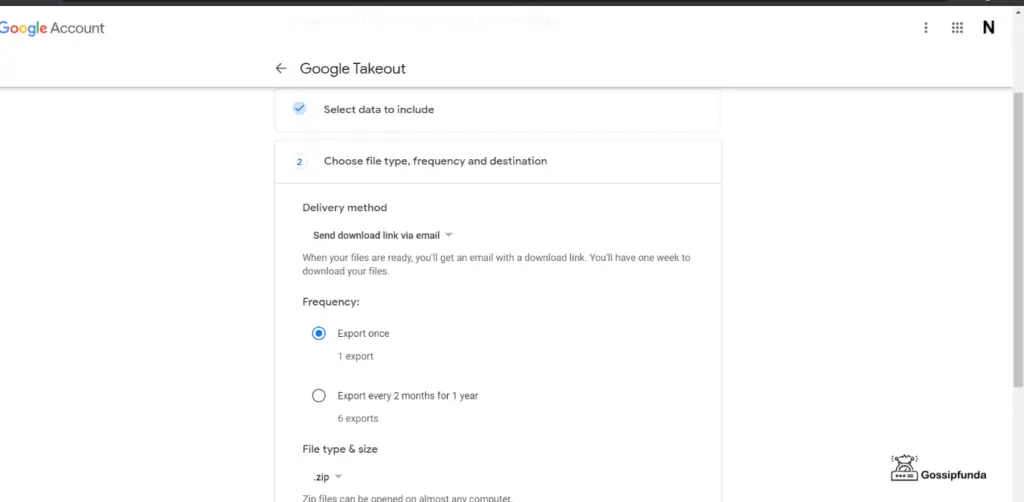 You have to choose if you want to export once or every two months for one year.
Next, you have an option for file type and file size.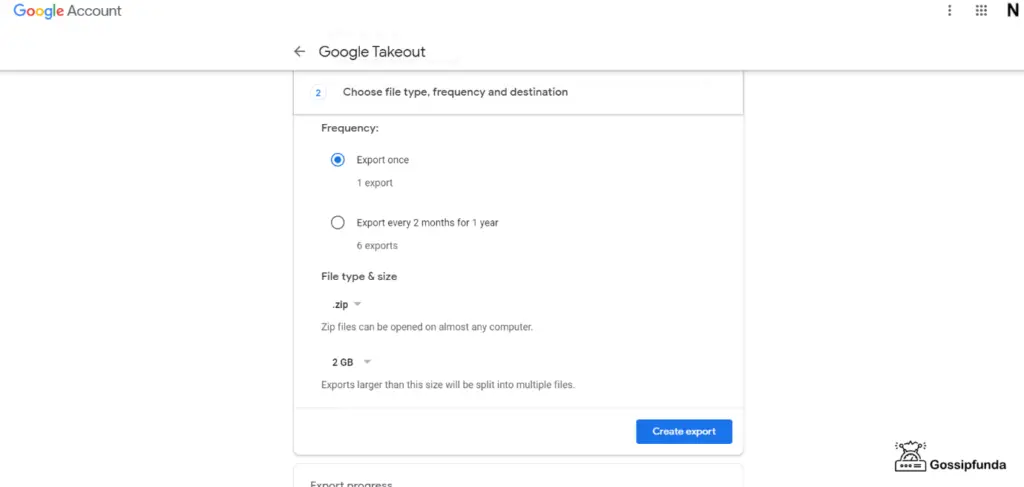 Select as you want
After that, click on "create export."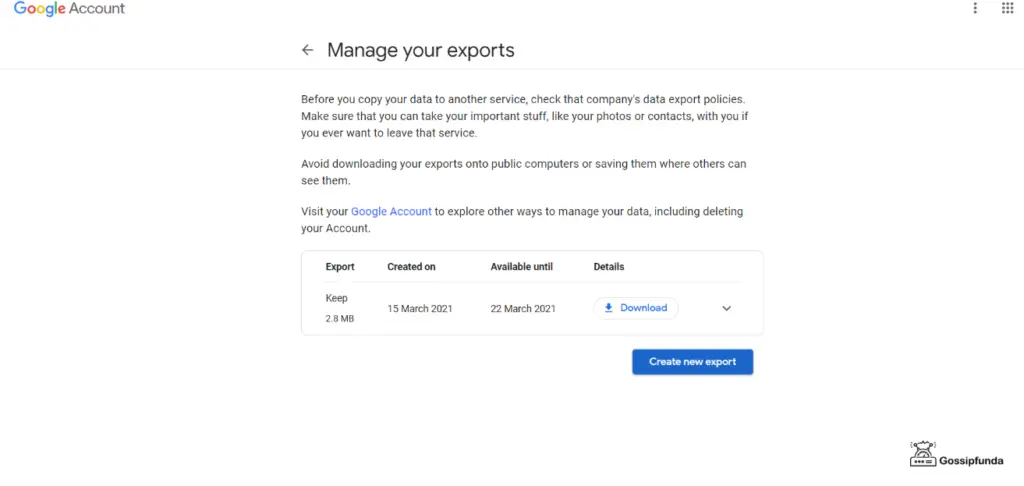 This appears on your screen.
Click "create new export."
Wait few minutes
And your export process will be completed automatically.
How do you copy and save google notes?
You can copy and save google notes to your google docs easily. I am showing you how is the process works.
First, go to the google keep page
Select the note you want to copy and save
You can see three vertical dots
Click on that button
There is the option "copy to google docs."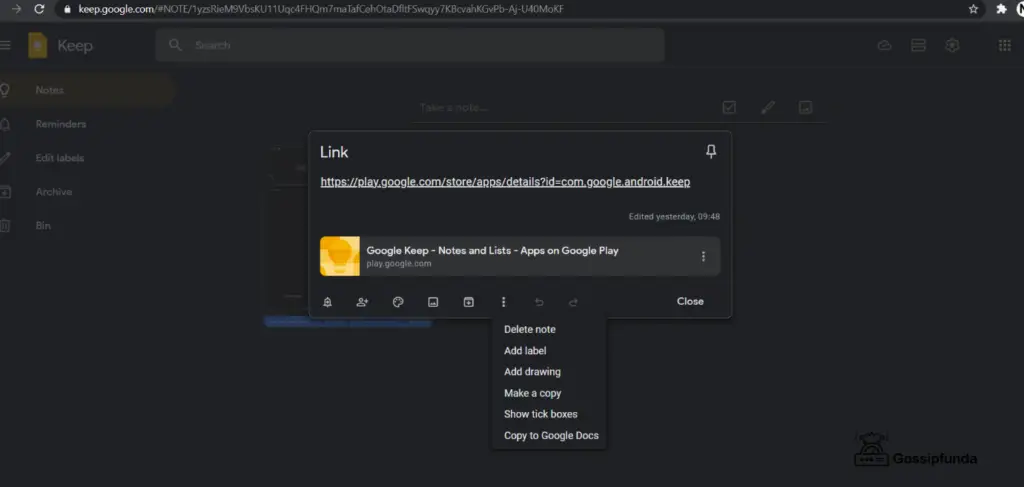 Tap on it
It will take few seconds to upload the data.
You can see the prompt of open docs on the bottom left side.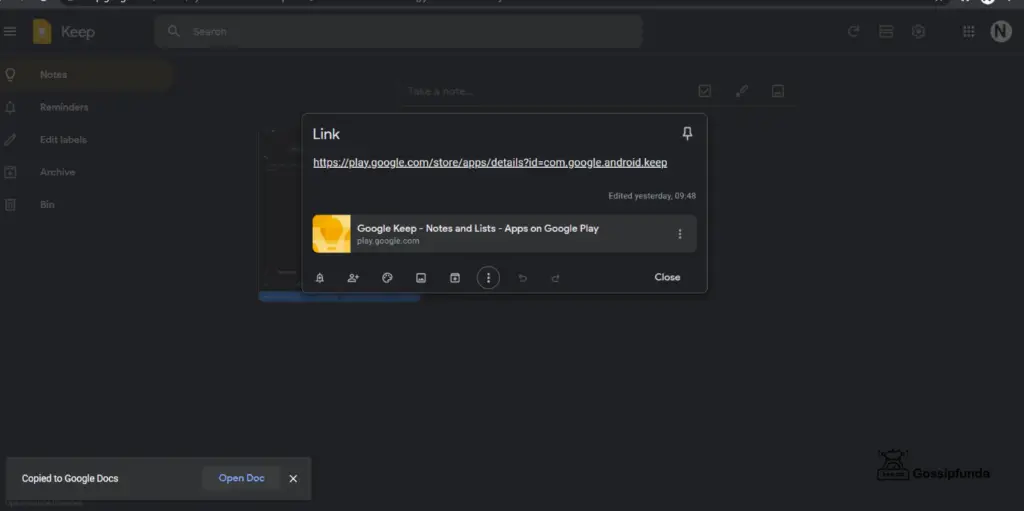 Click on "open doc".
Done.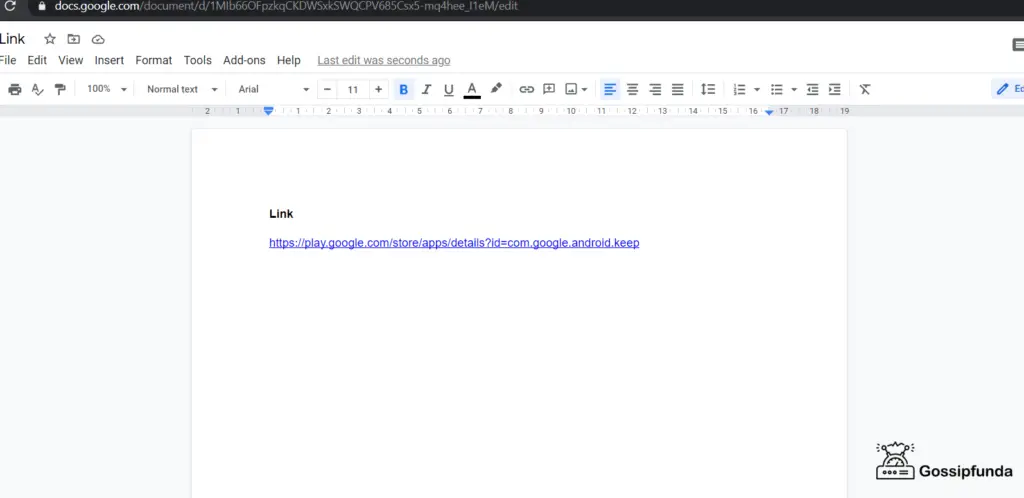 How to print google keep notes?
When you want the hardcopy of your google notes, how can you do that easily?
Follow the previous steps I discuss previously.
First, go to the google keep page
Select the note you want to copy and save
Click on that three vertical line button
There is the option "copy to google docs."
Tap on it
You can see the prompt of open docs on the bottom left side
Click on open docs
There you can see the print option in the top bar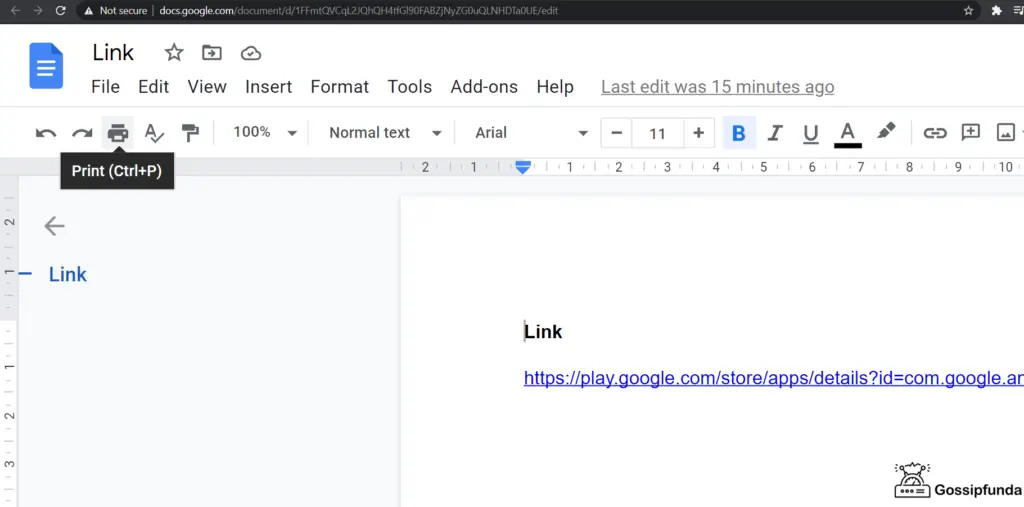 Click on the print option.
Or you can press (ctrl + p)
Print done
Can you send notes from keep to another application?
You can write the notes for your social media updates. You can save your emails as drafts. Write your content here and share the content.
Select the three dots. Select send and share with the app you want.
This feature makes it extraordinary.
Benefits of Google note:
Value for money:
Google keep application is a great one. It will serve you the free 15 Gb storage. Other apps provide you only 5 Gb of free storage. But google keep helps you to save your money. But if you want more storage, you can take the mentioned subscription or just buy it quickly.
You can get up to 5 TB storage with premium packs.
Besides, google keep is much better than OneNote. Because you can share your notes easily by Google Keep, that is a huge advantage nowadays.
More organized:
Google keep is more than a dedicated app. It is your day-to-day helping hand. You can just manage your work schedule. Make routine, set reminders, and follow the rings. Do your work in time. It makes you punctual, disciplined, make your life better, more accessible.
Demerits
 Sometimes, Google keeps runs a bit slower. It may happen for the server issues. Besides, depending on the devices, this lag happens. It may create some problems for the user sometimes.
Conclusion:
With this, I am wrapping up. I have shown how do I recover notes on Android, I hope I can give you valuable information about this useful application. Do download it. Enjoy the facilities. Use it for your day-by-day improvements. If you face any difficulties using the app, do comment below. I will try to solve your problem. I hope you like this technical content. Stay tuned for more such content. Stay safe. Take care.