Dell Alienware concept ufo
Dell Alienware concept ufo: To all the gamers there, you have a piece of good news to know about. The dell Alienware has announced to launch a new product, a gaming device named concept UFO. Yeah, the name itself must excite you. This article explains to you every single detail available to date on the dell Alienware concept UFO. So, read the full report until the end to know about it. 
Introduction of Dell
Dell is one of the best companies that is known for its world-class products, be it laptops or gaming consoles. The Dell Alienware is known for its gaming records. And at the famous CES 2020 that is going to be held at las vegas this year, will be launched the dell Alienware concept UFO. This product has already created the buzz even before its launch. The dell company revealed on 6th Jan that they are going to launch concept UFO under the name Alienware.
To all the people who are waiting excitingly for this product, just know the fact that the concept UFO is presently only a prototype. It is not a fixed product and could be launched someday by the company. But by the buzz that the company must be received by now for the product, it must have taken its internal board members to elevate the process and make a fixed date to launch this product.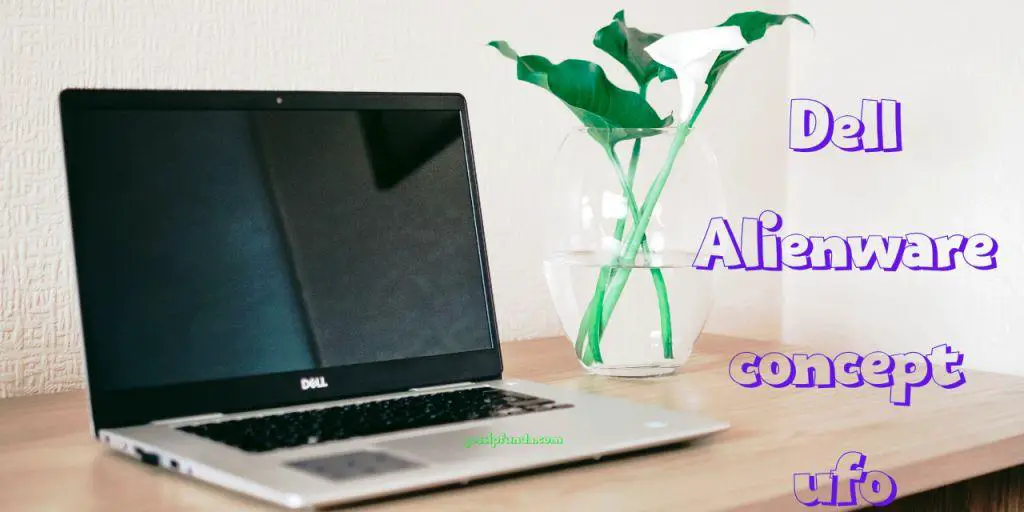 Key points from the chat with dell vice president
In a group chat with the senior vice president of dell, edBoyd, who has worked for companies like Sony and Nike, he stressed that the multi-year design effort is what made us through the iterations. He shared an incident that once a dell designer rejected 50 designs to get the best of it. "This is the basis of our products at dell," added ed.
He also explained that even the essential thumb stick positioning is ensured numerous times. It is only to satisfy the user in terms of comfort ,durability and usability. It is more than just a junk of plastic but a superior quality product that delivers sheer pleasure with the utmost ease. 
also read:How To Turn Off The Touch Screen
Changes in the design
Another inclusion in their design was the kickstand at the back of the device.It will allow all the users to use it from a desk or even a lap. All the gamers out there, you are going to be really excited if this product launches. As such, there is no ship date details or pricing details available for now.But what we all know for now is that the feature which sets the concept UFO apart from the Nintendo Switch is that it will be fully configured and compatible with windows 10.
Concept UFO will have a mobile processing platform on board that will be more powerful than the standard notebooks available in the market. Dell isn't ready to disclose any peculiarity about concept UFO. But with the performance standards set by next-gen INTEL,  you can quickly get an idea of what's coming up.
Talking, specification wise
This laptop have an 8-inch display that is a much bigger size than the Nintendo switch.
Image quality is quite high,which is near about 1200 p resolution.
It also have detachable controllers.
Concept UFO have 30- 50 frames per second, which is technically quite less compared to Xbox series x.
But in addition, concept UFO will be a full pc, and you can connect it to a keyboard or a mouse through USB-C with a headset jack.
The rear of UFO will be white aluminum with hexagonal shaped vents. It will have a downside folding kickstand as well.
see also:Android Laptop
Conclusion:
In conclusion, I would love to see what dell has to give us through the Alienware concept UFO. Playing Nintendo switch, playing the concept UFO intention, you taste the same you are riding a bike. The weight of this gamepad will be lesser than Nintendo.
I did not noticelatency betweenthe display and the UFO that will be much helpful in games like world war zin which latency can lead to disasters. The Alienware also has to decide out how it is performing to command all the game launchers on pc. Since the UFO borrows, it's designed from area 51,hoping it to be its THE best with shocking features to compete with the Nintendo.