LG Signature OLED tv R9
LG Signature OLED tv R9: LG is all set to launch the first of the foldable technology. The company has announced to bring a foldable tv probably this year. After so many technicalities and discussions going on for more than two years. LG is all sought and clear about its technology on the product. Read the full article until the end to know more about this new product from LG.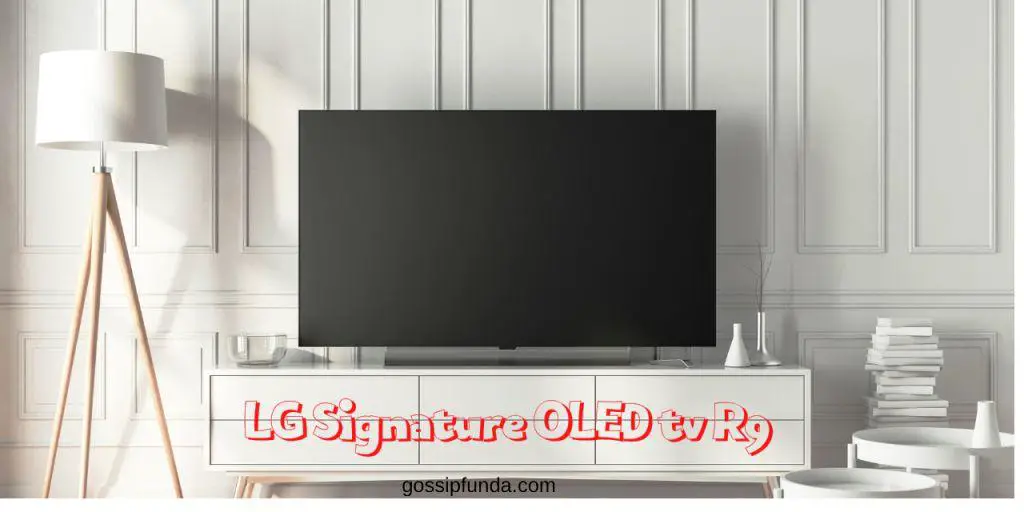 LG Signature OLED tv R9: The best technology is yet to come, and this new product will give you an insight into the future. The infamous LG has announced to launch a rollable, but not foldable tv this year that will be the first of its technology.
also read:Android Cast Screen to TV Without Chromecast
This magical tv has the style and performanceand could turn out to be the best of the brand to date that can give significant competition to other brands. The LG Signature OLED R9 seems a very thin sheet that rolls out on one click and, when not in use, can get back into the case rolling.
Features
This probably seems like a sci-fi fiction kind of story, but it is the first of its kind with not many specifications disclosed yet by the company. More details will be available after the CES 2020 event .But for now, what we all know is that it is going to have 4K resolution. And many new features, including the HDMI 2.1, increased bandwidth along with the HDMI VRR and eARC.
It is also said to be equipped with the second generation of alpha nine processors. LG R9 will be able even to play songs from iTunes, and extending to that, it is also said to be compatible with Alexa and apple airplay 2. This 65-inch tv will support Dolbyatmos with a 4.2 channel 100W in-built sound system.
Deal on price
The company could not decide pricing at the launch, which wasn't a surprising move at the expos, later it was estimating to be around $60,000 but may vary now in different countries. In all, LG R9 screen rolling in and out is not a magic button .It is engineering advancement that can be a revolution in the tv industry.