com.samsung.tmowfc.wfcpref: Everything about the WiFi Calling system app. Hello everyone, I'm back with another article about your Samsung Galaxy device. Today more precisely, I will be talking about the "com.samsung.tmowfc.wfcpref" package. WiFi Calling feature uses this package on the Samsung Galaxy devices. As always I will try to cover everything about this system app. Including how to fix the typical errors that are related to this package. Do share this article if you find it useful and let's begin.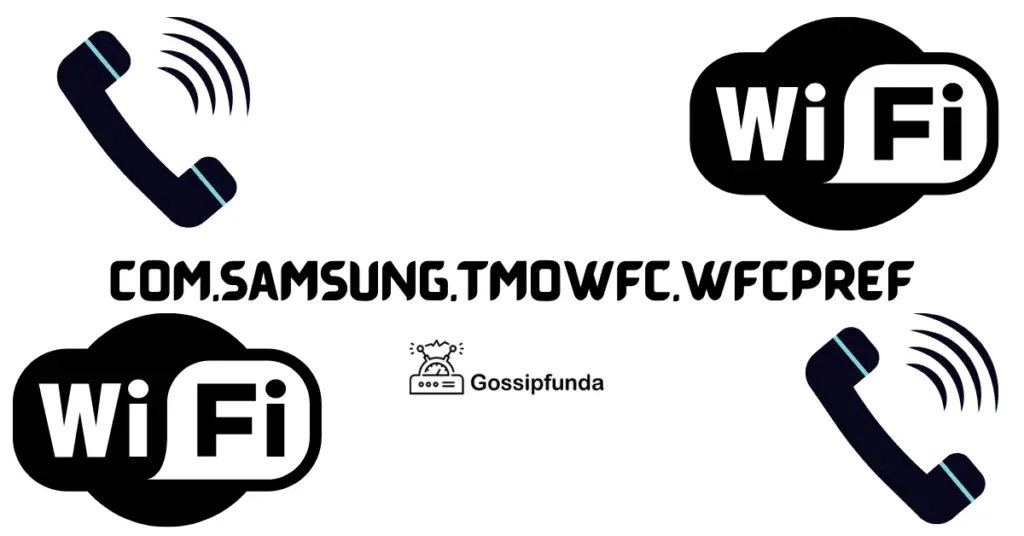 Introduction
com.samsung.tmowfc.wfcpref package is available in most of the Galaxy devices. You might have seen this under the settings menu or in Google Activity. It is used by Samsung's Android UI more commonly known as OneUI to manage the WiFi Calling settings. If you own any Samsung Galaxy model you must have found the WiFi Calling feature in the Settings menu. Enabling the WiFi Calling feature will give a constant Notification pop up on the System Tray. This is very annoying for several Samsung Galaxy users. Gossipfunda will cover how to disable this notification in this article. We will also be discussing in-depth the WiFi calling feature associated with the package "com.samsung.tmowfc.wfcpref". Also, we will discuss if deleting this package will cause any problems to the device's operating system. So as somebody must have said once, "Let's dive in deep", probably a scuba-diver.
Samsung Galaxy Devices
Samsung Galaxy is a series of high-end smartphones that are developed by Samsung Electronics. Along with smartphones, the Galaxy series also consists of Galaxy Tablets, Galaxy Note, and Smartwatches. The product line has become one of the biggest in the world owing to the brand name. The Galaxy phones have one of the most convenient and customizable UI on Android called OneUI. OneUI has previously been known as TouchWiz or Samsung Experience earlier. OneUI does come with a large number of stock apps that are pre-installed on the smartphone. Apps like Samsung Health, Samsung Kids, and several more are considered as nothing more than bloatware. On the other hand, apps like Samsung Pay and Galaxy Store have had a positive reception from the users. Although getting rid of these stock apps and bloatware is not very hard thankfully because of the Android OS.
Being on the higher-end of the market, the Galaxy product line finds itself competing with the Apple iPhones. Along with Android, Galaxy has also tried out the Windows 10 OS on its GalaxyTab Pro S.
Galaxy in the past few years has been experimenting with its hardware designs. With the S8, they removed the humongous Home button. The button was a pretty unique feature of Galaxy devices and helped in differentiating it from other Android smartphones. In 2019, Samsung introduced the Z series which showed a large amount of innovation with its foldable design. Although the first Galaxy Z Fold, released in 2019, was met with criticism for its faulty hardware. Samsung released the Z Fold 2 in 2020 which solved several critical problems that were present in its first iteration.
At the time of writing, the Galaxy product line has sold more than 2.5 Billion units.
Wireless Fidelity (Wi-Fi)
In today's world WiFi is not a luxury but more well put, it's a necessity. Gone are the days when WiFi was just used to access the Internet using your router. (Fun fact, my router started acting up while writing this exact sentence). Nowadays, WiFi is used for multiple purposes such as interacting with your electrical appliances, connecting to multiple devices over the local network, file sharing, and several more. Learn how To Fix WiFi authentication error.
It's a service that is taken for granted to be present on a new smartphone or a PC. Even though useful, WiFi does have its flaws, mainly Range and Security. WiFi performance is inversely proportional to the range, meaning the further away you are the worse the performance gets. During its initial years, WiFi used Wired Equivalent Privacy (WEP) encryption which proved to be easily breakable. In 2003, WPA and WPA2 (Wi-Fi Protected Access) was rolled out providing more security to wireless networks. In June 2020, a more secure version was rolled out known as WPA3.
WiFi Calling
Cellular networks are not very reliable. If in one room you are getting full bars it is very much possible that in another you will get a No Service SOS message. This is when you will call WiFi Calling a lifesaving feature. It enables you to make voice calls over the WiFi network free of any additional cost. This is especially useful if your cellular network doesn't provide good audio quality during voice calls. The availability of this feature does depend on the availability of the HD Voice feature or VoltE. To check if your smartphone has this feature you can check this list. In this article, I will go through how to access the WiFi calling setting and how to avail of the feature itself.
Enable/Disable WiFi Calling
Go to the Settings on your Galaxy phone.
On Galaxy S5 or below, go Under Wireless and Networks select More Settings.
On newer versions of Galaxy devices, the option is available in the Setting menu itself.
Select "Wi-Fi Calling".
You can use the toggle button to turn it On/Off.
You can also change the preference for voice calls from this menu. Setting it to "Wi-Fi" will prefer WiFi Calling over Cellular network and vice-versa
If you don't see a Wi-Fi Calling setting, there's a good chance that your smartphone doesn't support it.
That's it. You are now set to make voice calls over your WiFi Network. Based on your preference you will be able to make WiFi calls when required. WiFi Calling uses your already active voice plans and data from your WiFi to make calls. Learn more deeply about how to turn off wifi calling.
Getting Rid of Wi-Fi Calling Notification
If you've activated WiFi Calling you might start seeing a notification that says "Calls will be made over Wi-Fi". This notification doesn't give an option to get rid of it from the system tray. You will need to perform the following steps to get rid of the notification:
Download an app called SystemUI tuner from this link.
This app will let you customize your UI according to your needs. Boot up the app after it's been installed.
You will need to have ADB on your PC for granting permissions. You will also need to have USB Debugging and USB Debugging (Security Settings).
Open up your CMD/Powershell window and browse to the ADB folder. Now type the following command: .\adb shell pm grant com.zacharee1.systemuituner android.permission.WRITE_SECURE_SETTINGS

This should've granted the permissions required. Go to the Home screen of the app, select the Interaction drop-down menu, and select Status Bar.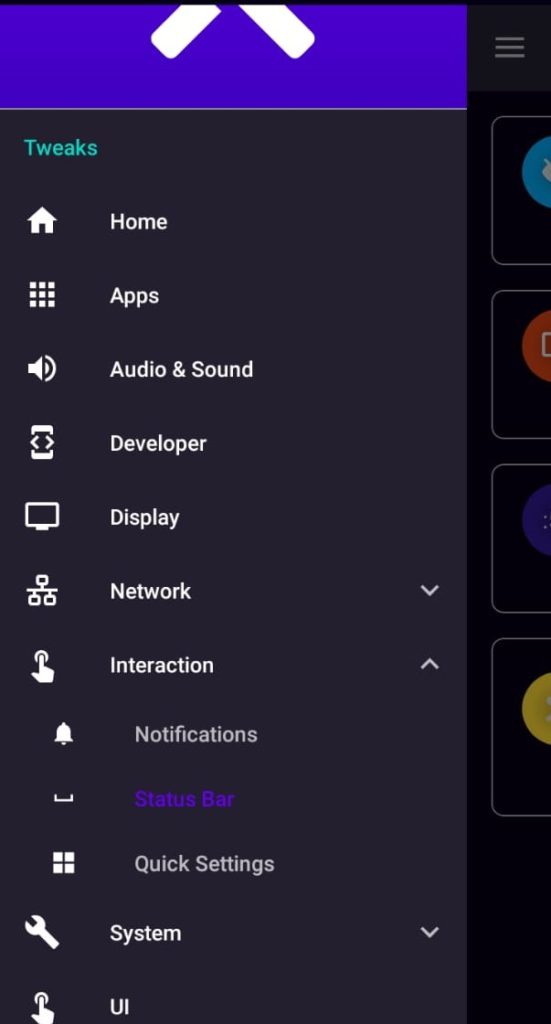 Then tap the Icon Blocklist button.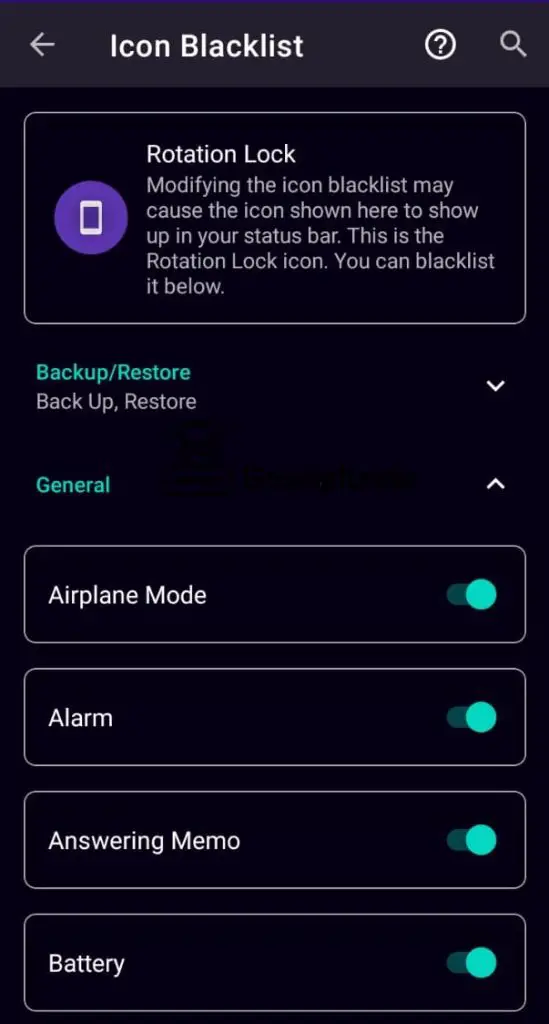 Scroll down enough and you will arrive at the toggle button labeled Wi-Fi Calling. Turn it off.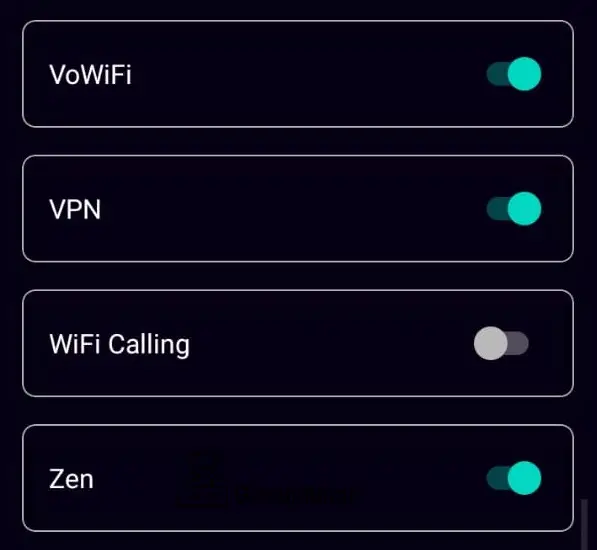 The Notification must be gone now.
com.samsung.tmowfc.wfcpref
The package that is known as "com.samsung.tmowfc.wfcpref" has popped once or twice in my Google Activity history. This made me curious about what it was used for and what was its purpose. This package comes pre-installed with your Samsung Galaxy device. Samsung's UI known as OneUI or the TouchWiz utilizes this package to interact with the WiFi Calling settings and preferences.
Fix process com.samsung.tmowfc.wfcpref has stopped working
If you're getting an error regarding this package you might want to clear its cache and Force Restart the app. The error might look something like "Process com.samsung.tmowfc.wfcpref has stopped working.". Follow these steps to fix it:
Go to the Settings. Scroll down to access App Manager.
Select the App Manager and swipe to the All tab.
Scroll down to find WiFi Calling or WiFi Calling Settings and select it.
Now press on the Clear Cache button and confirm.
Also, press on the Force Stop button to automatically restart the feature.
This should fix the error and you shouldn't have to deal with it again.
If you don't use the package it is safe to disable or uninstall it as it has no direct relation to the OS. Android users like me, who want their phones to be as free and clean as possible like to disable this package straight away. To clear it from the System, you can use ADB again.
Follow these steps:
Open up CMD/Powershell window in the ADB folder.
Make sure USB Debugging is activated on your smartphone.
Connect it to your PC using a data cable.
Enter the following command:
.\adb shell pm uninstall --user 0 com.samsung.tmowfc.wfcpref  
That should be it. You have now completely removed the "com.samsung.tmowfc.wfcpref".
Conclusion
The package "com.samsung.tmowfc.wfcpref" is just another system app used by Samsung's OneUI or TouchWiz for interacting with the WiFi Calling Settings. Although completely safe to keep, it is also completely safe to remove in case you don't use the WiFi Calling feature. You can use ADB to remove the package completely. In this article, you also went through the methods of removing some annoying Notification pop-ups that you might not want on your phone.
If you found this article to be helpful, do share it with your friends and family.
Thanks for reading it and here are two other articles written by me about your Samsung Galaxy device:
Hope you guys are going well and Merry Christmas in advance.