Is Zedge Harmful? Does it Contain Malware? Should You Use Zedge? Hello everyone and welcome back to another article at Gossipfunda. Today I would like to talk to you guys about a very popular app known as Zedge. The app has been in a lot of attention since the last year. I will be talking about everything related to it. I will be answering questions that are very popular among users nowadays. Questions like "Is Zedge unsafe?", Should you uninstall the app? What sort of risks does the app contain? and several more. So as always let's begin.
Introduction
Since last year the app Zedge has been getting a lot of attention and not in a good way. The app made headlines in 2019 when Play Store removed it and Play Protect marked it as unsafe. This article will tell you everything you need to know about the app Zedge. I will also be covering some tutorials related to it such as Downloading wallpapers from it. I will be taking you to the roots of this app.
Don't Miss: com.samsung.android.messaging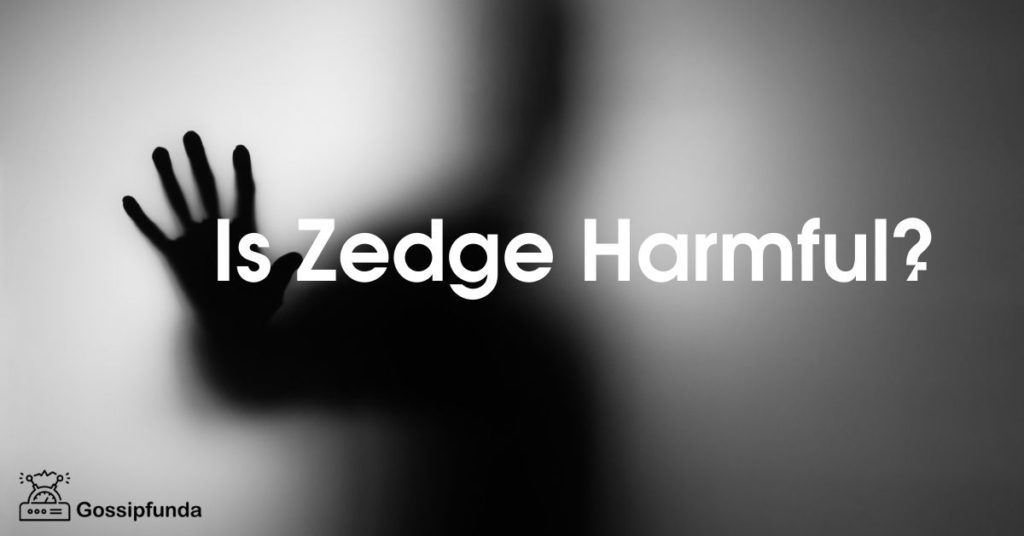 Customizing Your Device
As an Android and Linux user, one thing that I love is customizing my desktop or smartphone. In my free time, I love browsing for different themes, launchers, new backgrounds, and widgets that I can apply while making it more useful and better looking. This is a very common mindset among people who own Android phones or use Linux as their primary operating system.
The *Nix customization subreddit community a.k.a. r/unixporn has now more than 283k members. They love to show off how uniquely and efficiently they have customized their desktop. 

Similarly, the Reddit community r/androidthemes now has more than 150k members who again, love to share everything related to Android customization and themes.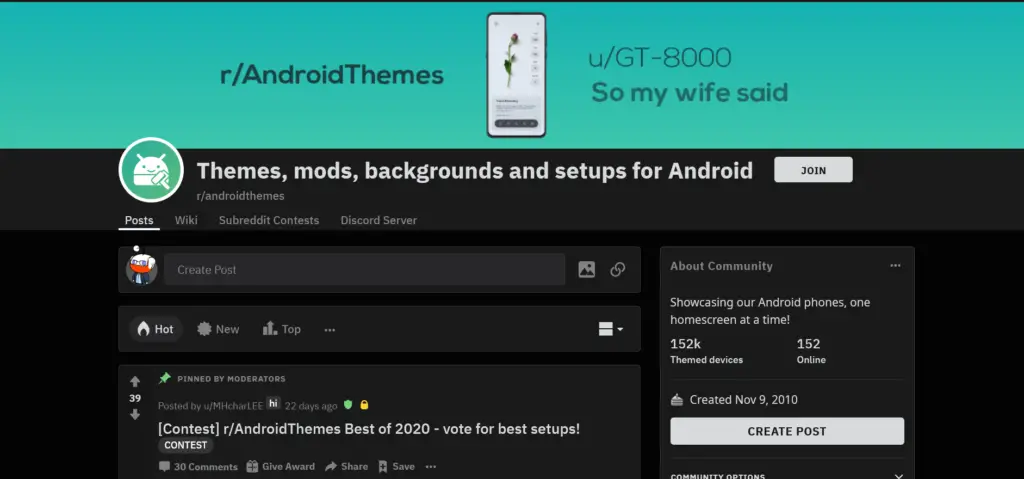 If you are a beginner in the world of customization, I do recommend going through these subreddit communities once or twice. You will find several useful tips and tricks.
What is Zedge
Zedge, although now popularly known as an app, started as a website. In 2003 developers Tom Arnøy, Kenneth Sundnes, and Paul Shaw from Norway released the website. The platform provides you with cool HD wallpapers, ringtones, and backgrounds for customizing your device. Many think of it as a gift to the world of customization since it provides all these features for free. In July 2015 Zedge expanded its business by releasing its Android app on the play store. The app was released free of cost but did contain ads and microtransactions (in-app purchases) to remove ads. Most of the content on the app was free but many items do require payment for accessing them.
By 2020, the Zedge app has been downloaded more than 450 million times with a reported active user count of around 30 million. Since the release in 2015, Zedge has made several "Must Download Apps" lists from many media outlets. This huge success has resulted in the company expanding its location to two other cities. The company now has its offices located in Trondheim, New York City, and Vilnius.
This is what the website version of Zedge looks like: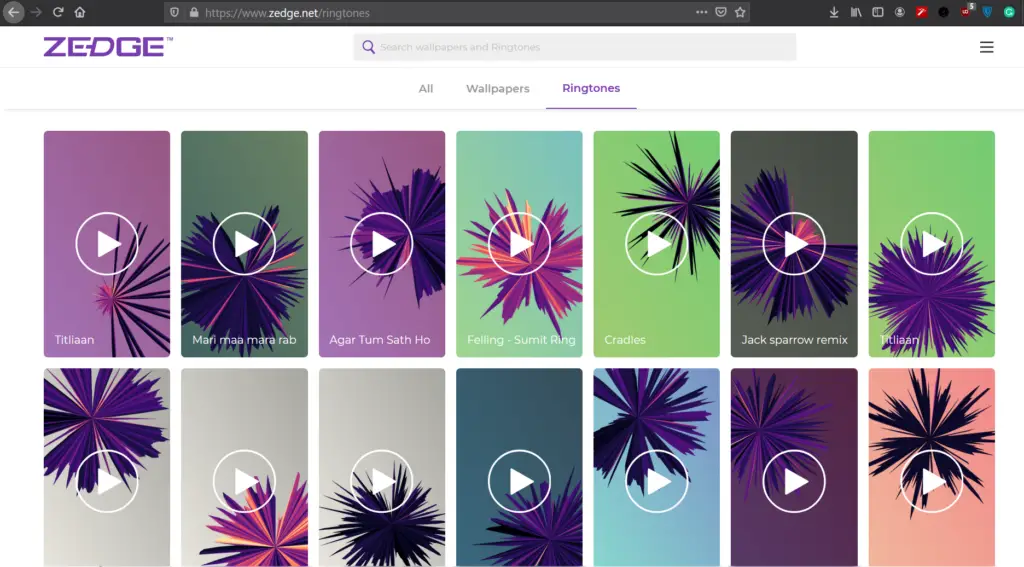 Is Zedge Harmful?
This is a question that is bugging a large number of Android users. Especially those who are very much into customizing their smartphones. In September 2019, Zedge announced on Twitter that it would be temporarily removing the app from Play Store. "Due to a bug we found, Zedge will not be available in the google play store for a short while". Before that Play Protect had already started to report the app unsafe for use on multiple android devices. Play Protect also recommended removing the app from their android devices.
It is claimed by several users that the "bug" found was Malware, hence Play Protect flagged it as unsafe for use. The exact warning said, "This app tries to attack other mobile and computer systems". Several people after getting this warning decided to uninstall the app while waiting for an update to fix it. Zedge did come back to Play Stores again after being updated.
But this whole scenario begs the question, is it safe to use the app again, or is Zedge harmful? There are many things to consider while answering this question and I will try to tackle all of them.
Zedge when first released used the ad service that was moderated and provided by Google known as "Google AdSense". But a few years back, Zedge started to include ads from third-party providers other than Google to get more revenue. Google AdSense is a reliable ad service that is very safe to use while other sources you can't rely on them much. These non-reliable ads can contain malware which will be very bad for your smartphone and can make it unusable. If you want to get rid of the advertisements you need to get a premium account by paying a fee.
It was theorized last year that Zedge, website as well as the app, are filled with spyware and trackers. Spyware are programs that sit silently in the background while you work on your device and sends out your personal data. This is extremely bad as most of our smartphones contain a large amount of sensitive data.
Another reason to consider Zedge harmful is because of the permissions it uses on your phone. Let's have a look at that, shall we?

First, we have some of the most common app permissions that most apps use for working on your device. Reading and Modifying your file storage data. This is used by the app to save its files and save the assets that you decide to use.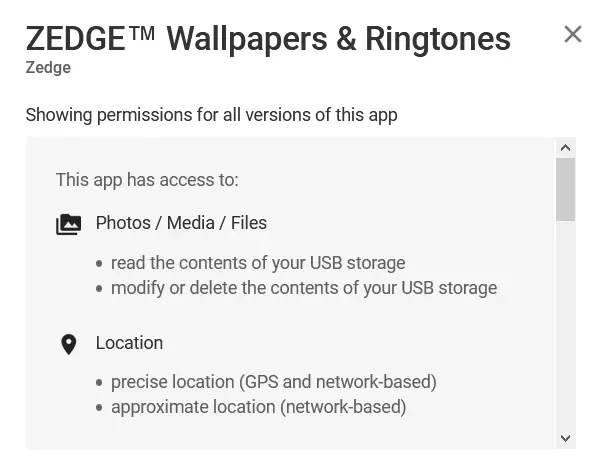 Second, we have the Location permission which lets the app know exactly where you are. This might be used by the app for showing advertisements based on your physical location. Both of these are being used by a lot of apps. But in case malware or spyware is in the app, it can lead to serious harm to your privacy. 

Third, we find Contact permission. For the life of me, I cannot figure out a practical use of contact permission in an app like Zedge. There might be a good reason. But this is where the contact info of your loved ones stay. So I get a big red flag from this permission.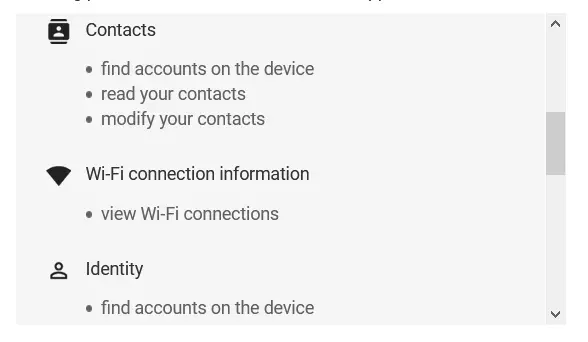 The fourth and the fifth permissions like the first two are used to run the app and manage accounts for the application. In the wrong hands, this can also lead to several problems.

From the Others section, the only red flags I get are from "run at startup" and "modify system settings". I don't see how Zedge could benefit from these permissions.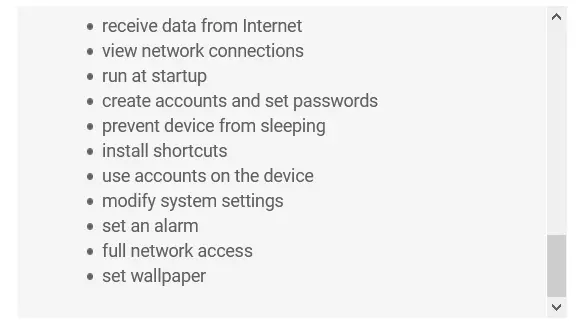 This is why I can't guarantee that the answer to the question "Is Zedge Harmful" is a yes. But I can for sure say that I have a reasonable doubt it is. I would not recommend installing such an application, just for the sake of free ringtones and wallpapers. You can easily track these in just a few steps and find them on your own. If you're still going to be using the app, then follow the tutorial below for using Zedge.
Creative is a pretty good alternative in case if you don't want to use Zedge.
Using Zedge
To use Zedge you must have it installed. You can get it directly from the Play Store via this link.
Boot up the app and grant the permissions.
Now you can select the type of item you want to download from Zedge. Wallpapers, Video Wallpapers, Ringtones, or Notification Sounds.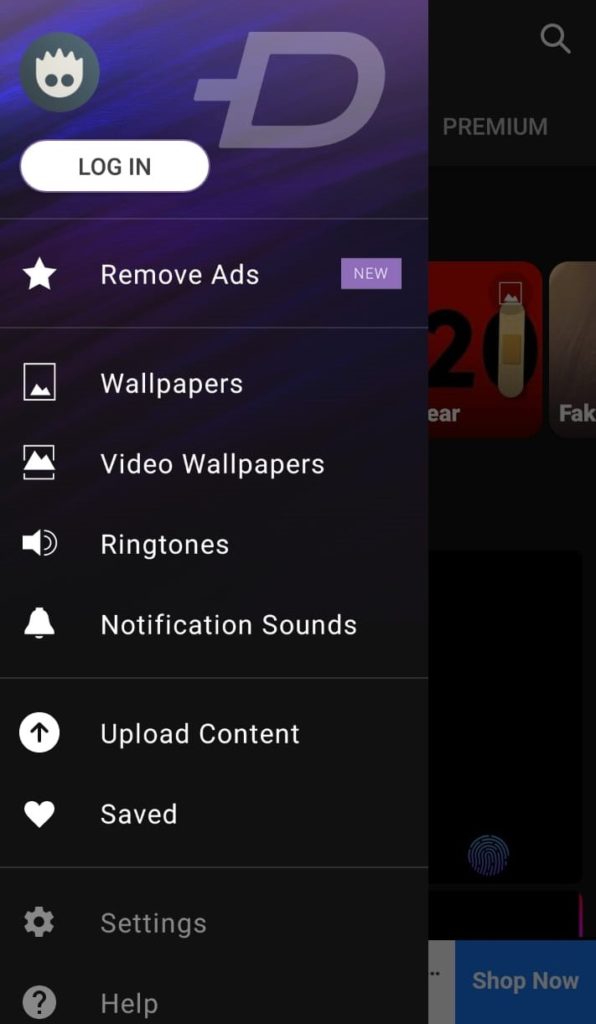 I wanted a wallpaper from the TV show Mr. Robot (a must watch by the way), so I used the search feature. While I was using the search feature I got two ads. One ad covering half of the screen and another full-screen ad for Zedge Premium.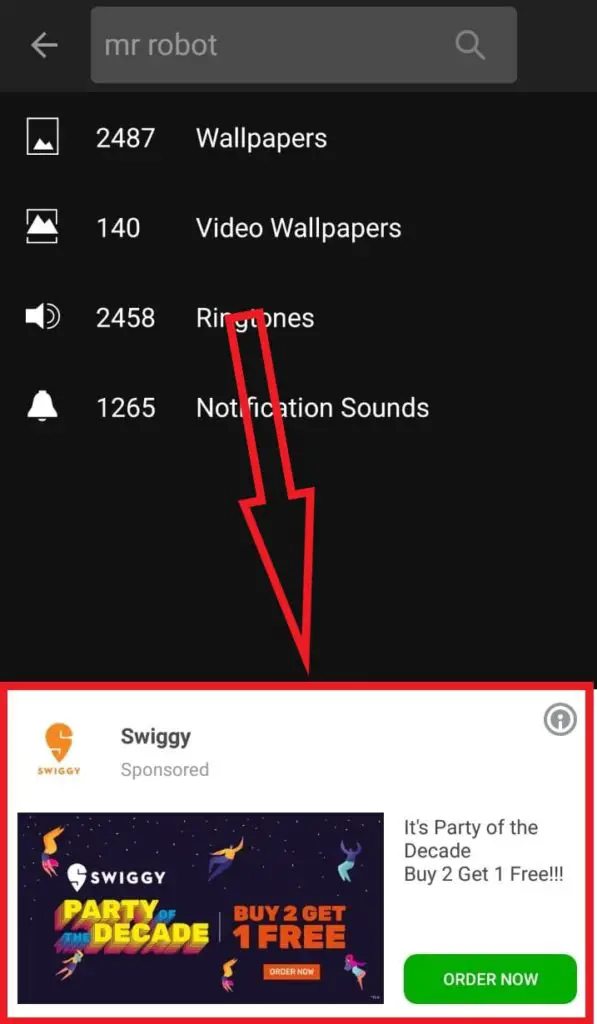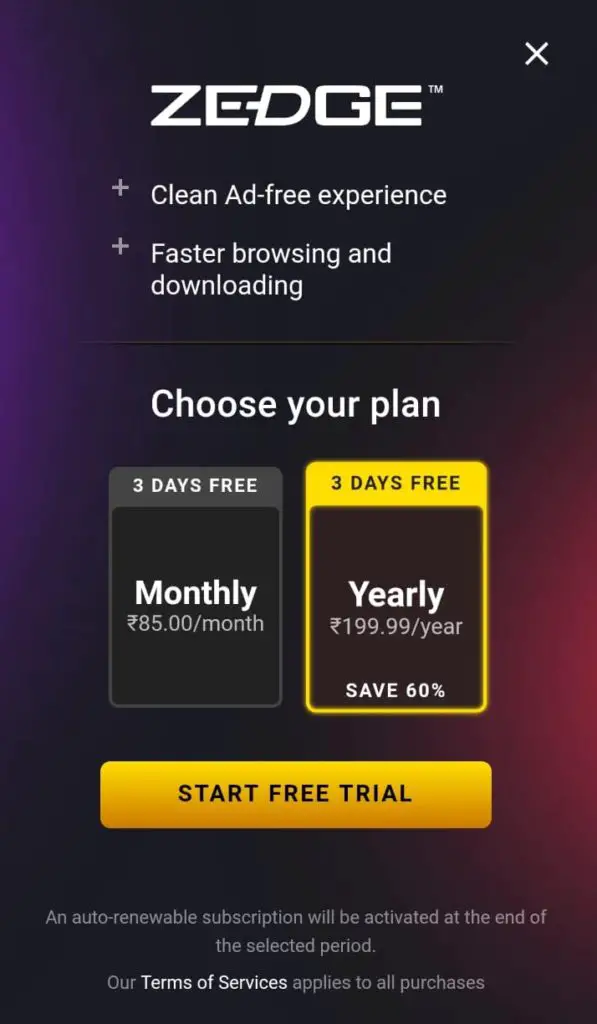 You can type the keywords in the search bar and then select the type of asset you want. In this case a wallpaper.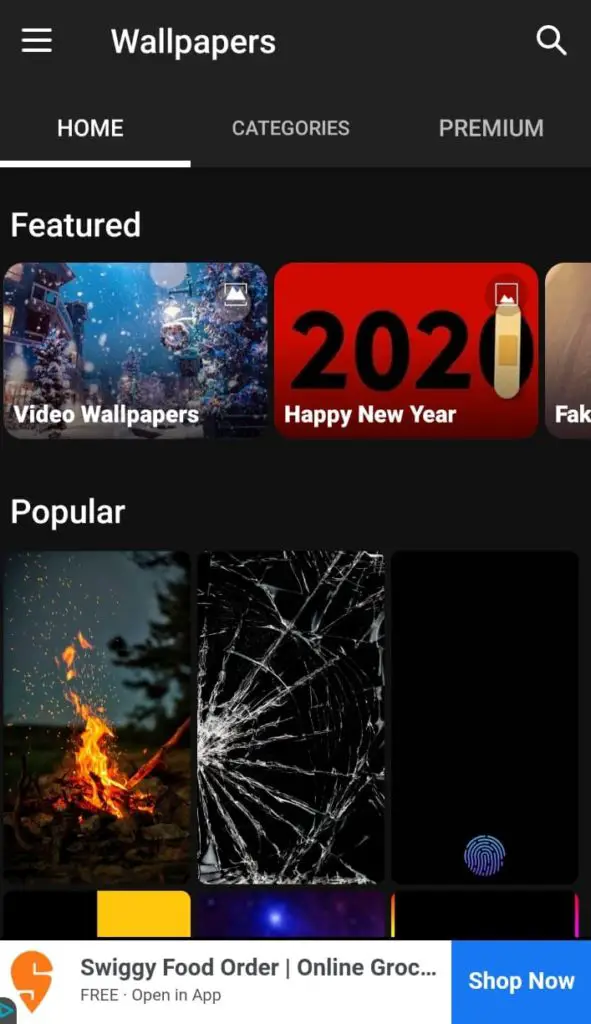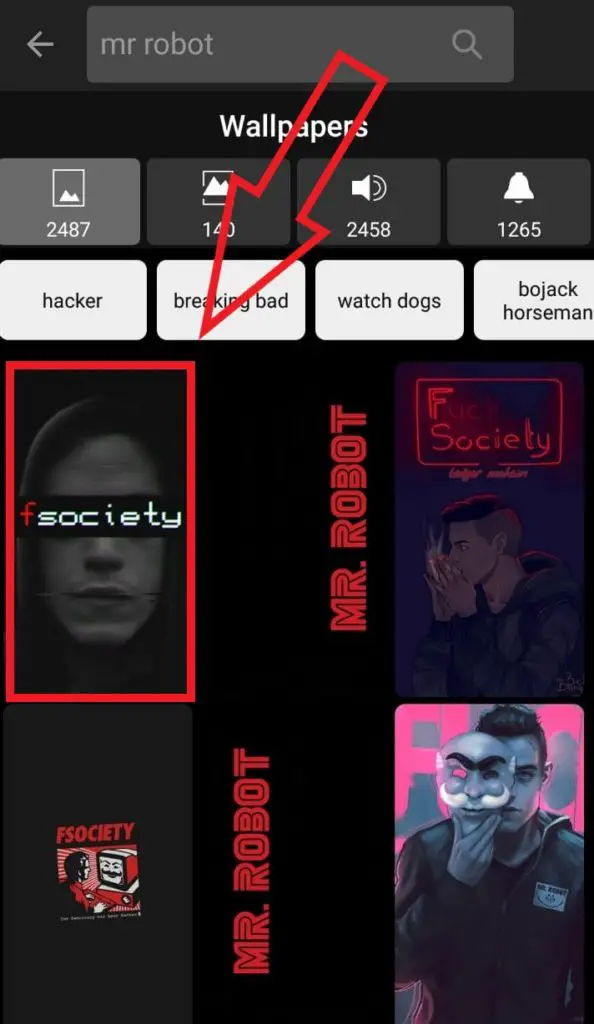 Select the wallpaper you like and press on the Down Arrow. This will provide you with options like Set Wallpaper, Set Lock Screen, and more. Press the desired button and you should be golden. Provided you don't get any more advertisements as soon as you back out.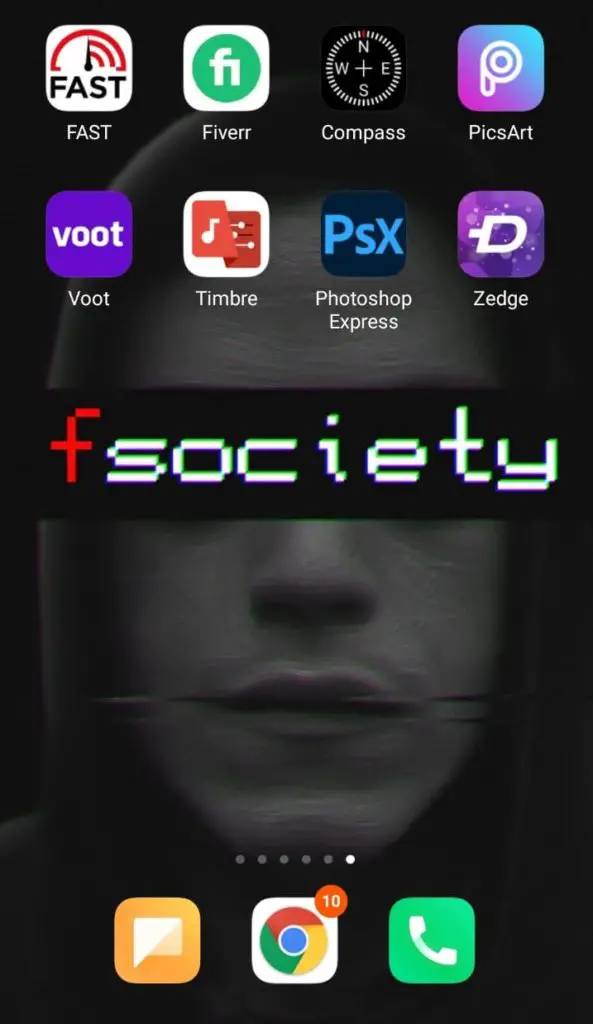 This is how you use the Zedge app. I highly recommend using an ad blocker like Blockada with Zedge.
How to remove Zedge?
Uninstalling the Zedge app is much easier than this. Go to its Play Store page and press the Uninstall button there.
Conclusion
So we have come to the end of our article. The truth is nobody except for the devs at Zedge can answer this question with a guarantee "Is Zedge App Harmful?". But I certainly can provide you with a reasonable doubt. I for certain do not recommend using this app for a few free wallpapers and ringtones you can get anywhere. In addition to this, the large amount of oddly placed and oddly sized makes the app pretty much unusable. I recommend checking out some of its alternatives and using them or just manually finding tunes for your smartphone. If you're still going to use it, I do recommend as I mentioned an ad blocker.
If you liked this article do share it with your family and friends.