If you see CCX Process running on your system and don't know what it is or why it's running, then we got you covered. We are going to see what this application is used for and if is it safe! But if you already know about the application and want to know why it's running or have other questions, then you skip the introduction sections.
What is CCXProcess?
The CCXProcess.exe is an executable file that as the name suggests belongs to the CCXProcess. Now, this process is a part of Adobe Premiere Pro and it's used by Adobe software developers. Whenever you open Abode Premiere, it will start automatically and keep running in the background.
Since the CCXProcess is an important part of Adobe Premiere Pro, you should be very stopping it or deleting it. You may want to remove this process as it can start consuming too much CPU and GPU processing power.
Now, it is an executable program since it has the .exe extension indicating that it's executable. On your Windows, programs that can run on their own are known as executables.
We can understand executables as a set of instructions that run when you click on an icon. For example, when you click the Adobe icon, a new .exe file starts.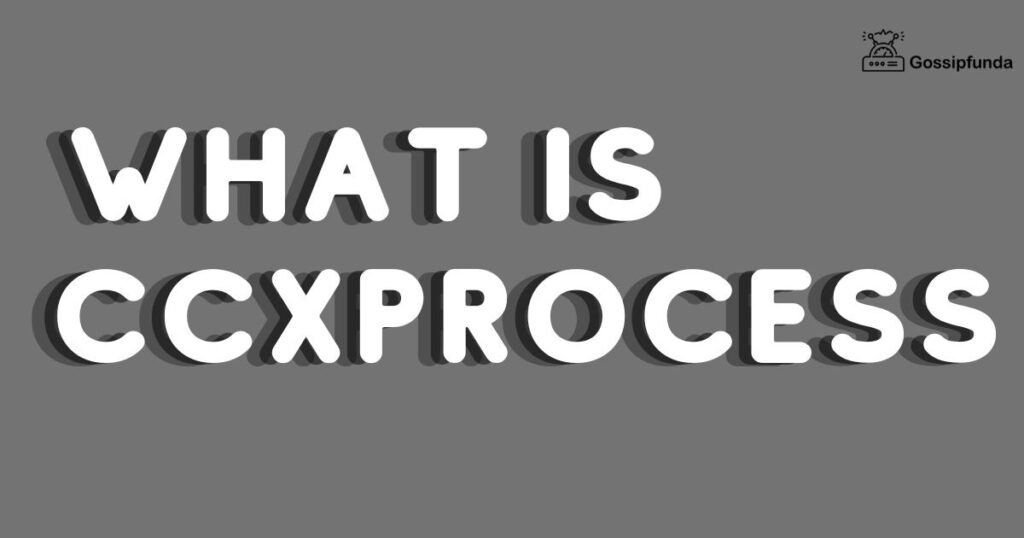 NOTE: If you are facing issues with your systems such as System crashes, registry errors, or files getting randomly deleted. You may want to use third-party PC fixing software. Sometimes they may or may not solve your problem, but it's still worth giving a try.
You should remember that malware and viruses can spread through .exe files, and you should never run an unknown .exe file. A common way hackers compromise your system is by downloading random .exe files and telling you to install them. If you are trying to download free movies or games and end up with few .exe files on your system. Then delete them immediately and avoid using unsafe websites.
Is the CCXProcess.exe process necessary?
The CCXProcess.exe is part of the Adobe Creative Cloud which is installed as a part of the Adobe program. The CCXProcess.exe launches whenever Windows startup and start multiple processes (instances of conhost.exe / script.exe). These processes stick to zero percentage (generally) CPU usage. Now that we know basic things about the CCXProcess.exe, now let's see if is it really necessary.
The process is not strictly required and you can run Adobe without it simply uninstalling it. However, many programs can disguise themself as CCXProcess and can cause harm to your system. Many malware disguises itself as random processes and runs in the background. You should check any program which you might suspect. This can be easily done with the help of a task manager (Details tab).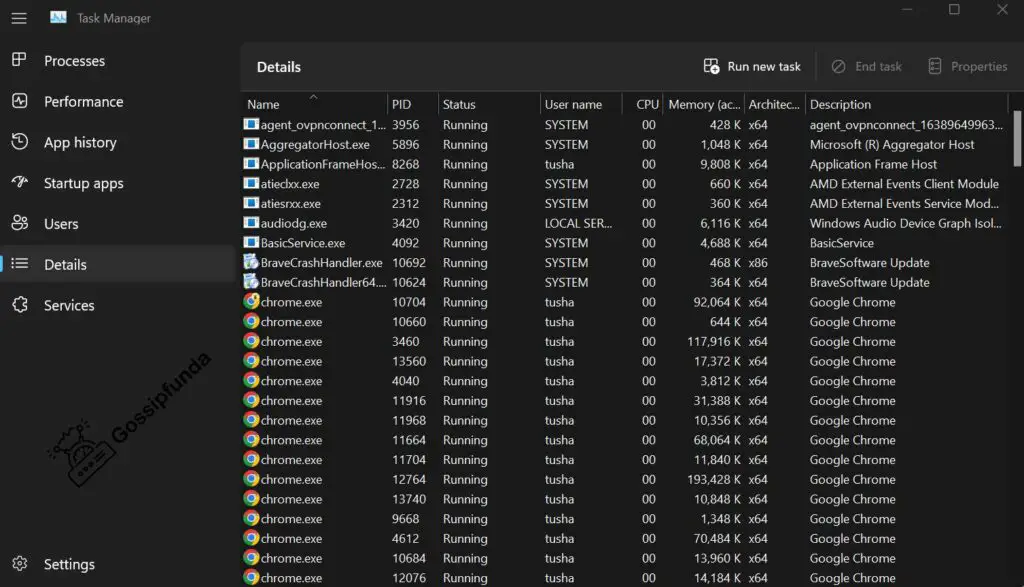 Since Adobe Creative is a powerful productivity tool, it needs several background processes to support different features. Many software uses several smaller programs to do things in the background without the user knowing about it. If you are using any of the following Adobe software, then you will have CCXprocess on your system.
Adobe Muse
Adobe Premiere Pro
Adobe Lightroom Classic
Adobe Extension Manager
Adobe After Effects
Is CCXProcess.exe safe to run? Is it a virus or malware?
If you wondering if the CCXProcess.exe maybe be a virus or malware, then you can relax. This executable file is a part of Adobe Premier Pro and is completely safe.
The best way to tell if any .exe file is safe and legit is by opening its file location. You can use the path mentioned below if you have Adobe Premier Pro installed in the C drive.
C:\Program Files (x86)\Adobe\Adobe Creative Cloud Experience
You can also check if the .exe file is legit with the help of Task manager, open the Task Manager, and click on the columns field.
Now add a verified signer as one of the columns and your Task manager will show all the related information. If the .exe file is legit, then all the information will be visible as shown below. But if it's saying "Unable to verify", then it's most probably a virus and you should run a quick anti-virus scan.
| | |
| --- | --- |
| File Name | CCXProcess.exe |
| Software  | Adobe Premiere Pro |
| Developer | Adobe Systems |
| File Type | |
| File Location | C:\Program Files (x86)\Adobe\Adobe Creative Cloud Experience |
How to disable CCXProcess.exe?
If you have the proper version of the CCXProcess then you don't need to disable it. But if you still want, then you can disable it with a few simple steps.
NOTE: Sometimes there can be a conflict between the program and the antivirus. This is why you may be getting warnings regarding CCXProgram.
Follow the steps mentioned below to disable it:
Open your Windows device and press "Windows key + R" simultaneously, it should open the Run prompt.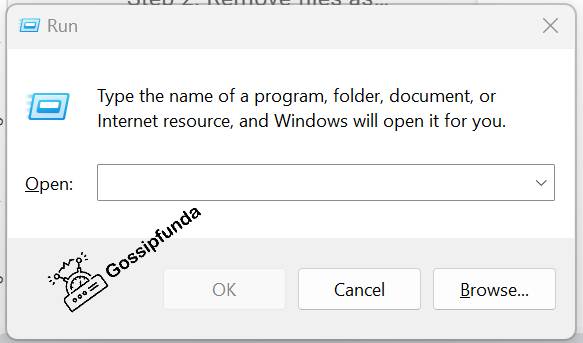 Now type regedit in the prompt and click "Enter key".
Once done, the "Registry Editor" should open and look for "HKEY_LOCAL_MACHINE".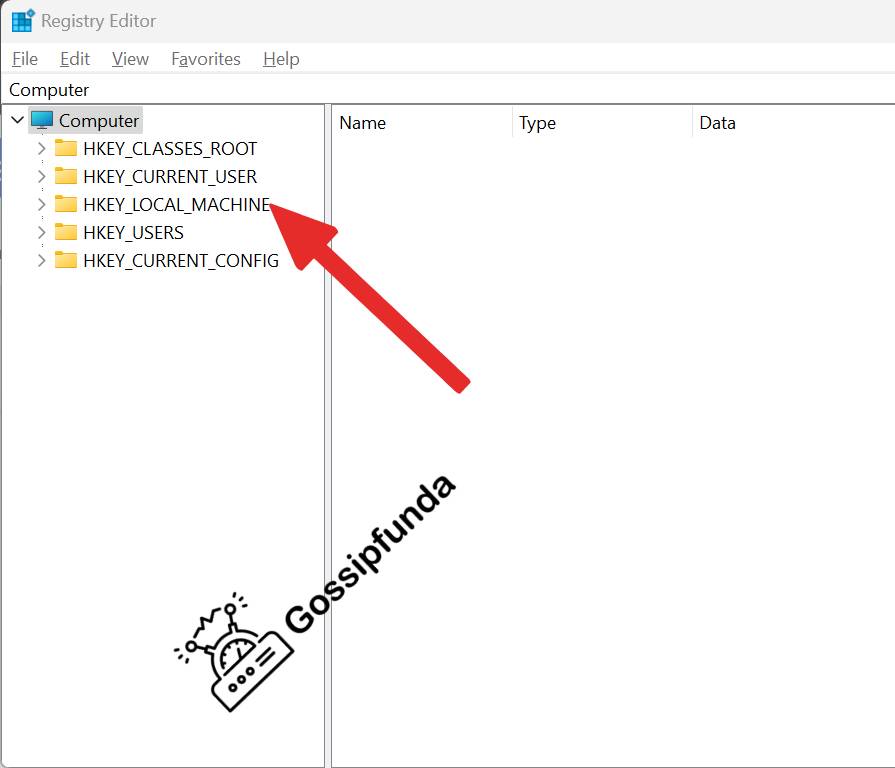 Click on the arrow button to expand it and you should be able to see "SOFTWARE".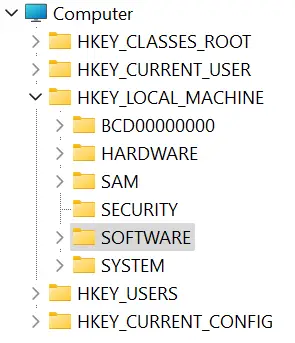 Look for "Policies" and expand it, now you should be able to find "Adobe" there.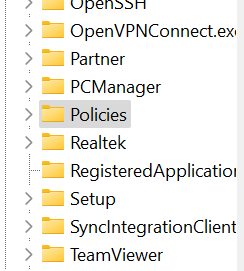 Once you find "Adobe", right-click on it and a popup should open. Click on "New Key" and give it a new name "CCXWelcome".
Once done, right-click on the folder we just created named "CCXWelcome" and choose "New DWORD (32-bit) Value".
Once you choose, name it "Disable" and click it twice.
Set the value to 0 and click on "Ok".
Now we are all done, we have successfully disabled the CCXProcess without actually removing it. But if you want to remove the program from your system, then move to the next section.
How To Remove or Uninstall CCXProcess.exe
If you want to remove or uninstall CCXProcess.exe then you can do it. But you should be careful since it's used by Adobe Premiere Pro. Instead of uninstalling, we would recommend disabling or stopping when it's consuming too many resources.
Use Windows Apps & features
Follow the steps mentioned below to uninstall CCXProcess.exe on your device:
If you are using Adobe Premier Pro then the CCXProcess will be a part of it. In this case, you can navigate to C: Program Files, then Adobe Systems>Adobe Premiere Pro>CCXProcess>CCXProcess.exe_unistall.exe
You can now use the Uninstaller to remove the software from your system without removing Adobe Premiere.
ALTERNATIVELY you can use the Windows Installer to uninstall the software and remove CCXProcess.
Go to System "Settings" and then open "Add or Remove Programs Option", look for "CCXProcess" or you can search it in the Search bar and then click on "Uninstall Program".
NOTE: If you use this method then the Adobe Premiere Pro will be removed.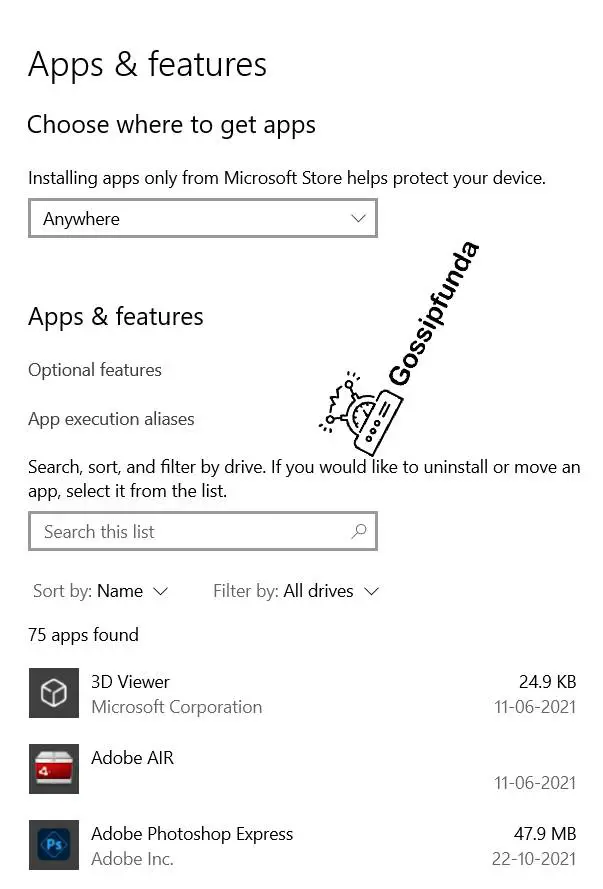 Remove files associated with the virus
If you are not able to remove the software from your system, then you can choose to remove all the associated files. However, identifying the files is very difficult and the registry keys may belong to the virus. Along with it, hackers who develop malware tend to change the file names to make it harder to identify.
So the best thing we can do is to uninstall the program and for that, we can either use "Add or remove programs" or third-party apps. For illustration purposes we are going to use "System mechanic ultimate defense", but you can use any software you want. We should recommend using the Windows tool since it's very reliable.
NOTE: If you are using any third-party tool, then make sure it's reputed and does not contain any bloatware.
Use system restores
If you want to use system restore, then you must have a restore point. If you did not create one before, then you will not be able to use this.
Follow the steps mentioned below to use system restore:
For Windows XP/7
Power down your device and start it, and press F8 repeatedly (1-second intervals) when you see the boot screen. The button information will be visible at the bottom of the screen.
Once done, you will be taken to the "Advanced Boot Options" menu.
Navigate the menu with the help of arrow keys and press "Enter" to select the option.
For Windows 8/8.1/10
Open the "Windows Start menu" by searching for it on the Search bar and then press the "Power" button.
Now press and hold the "Shift key" and select the "Restart" option.
You should be taken to the "Windows Troubleshoot" screen and choose to Troubleshoot, then Advanced options -> Startup Settings -> Restart.
If you are not able to find the Startup settings, then use the "See more recovery options".
Now in the "Startup Settings" press the appropriate function key (F1-F9) and you should enter the "Safe mode with command prompt".
Now wait for the command prompt to open and type the following command: cd restore
Then press "Enter" and then type: rstrui.exe
Again press "Enter" and type %systemroot%system32restorestrui.exe
Again press "Enter" after typing the command.
Now the "System Restore" window should open and click on "Next" to see the available System Restore points. You can choose any of the restore points where you did not install the software.
After you pick the restore point, click on "Yes" and the system restore process should begin.
NOTE: Once the system restoration is complete, you should scan the system with Windows defender or anti-virus. It's not necessary, but it's  recommended.
Summary
In the article, we have seen what is CCXProcess and why it is required on your device in the first place. After it, we saw if the it is a virus or malware in disguise and if you should be worried. If you are still wondering, then if you are using Adobe it will be installed by default. But if you are not, then it may be a virus or malware.
Along with it, we saw how we could disable the program along with uninstalling it together. We would suggest you try to disable it, and if you are not able to then only remove it. Remember, if you have uninstalled Adobe, you can also remove it.
But if you have any query related to the CCXProcess and can't find answers. Then feel free to put it down in the comment section below, we are more than happy out to our readers.
Frequently Asked Questions
If you have any questions, then we are going to cover that in this section.
How do I stop the CCXProcess.exe process?
If you want to stop this software from running, then you can either stop it from "Task Manager", but you will have to do it multiple times. Or you can remove the software entirely from Adobe Premiere's Pro folder.
In order to stop the ccxprocess.exe process from running you either have to uninstall the program associated with the file or if it's a virus or malware, remove it using a Malware and Virus removal tool.
Is CCXProcess.exe a Virus or Malware?
As per the information we have the CCXProcess.exe. But a good file might be infected with malware or a virus to disguise itself.
Is CCXProcess.exe causing High Disk Usage?
If you want to check if the CCXProcess is using too much disk usage, then you can use Task Manager. Open Task Manager and look for CCXProcess to see if the usage is high or not. (Check the Disk section for disk usage). Remember to check the Memory section to check if the program is using too much RAM.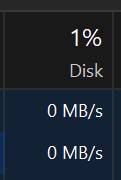 Is CCXProcess.exe causing High CPU Usage?
The program is not supposed to have high CPU usage and it should not cause any performance dip. But you can check the CPU usage with the help of Tash Manager (Check the CPU section).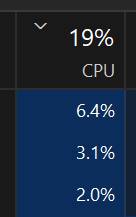 Is CCXProcess.exe causing High Network Usage?
If you notice that CCXProcess.exe is using too much network, then this is not supposed to happen. You should reinstall the program again or check if the network usage is irregular.
To check the network usage, then you can use the Task manager and look for the program (Check the Network section).
How to check the GPU Usage of CCXProcess.exe?
You can easily check the GPU usage for any process/program with the help of the Task manager. Open the Task manager and look for CCXProcess in the GPU usage column.