You can instantly turn any PowerPoint project into an eLearning course that is compatible with Learning Management System. Create online courses for onboarding new employees, product training, soft skill development, and assessment, among other things.
The foundation for great mobile-friendly eLearning is a basic PowerPoint presentation. You may rapidly add a video narration, a screencast, a quiz, and other features.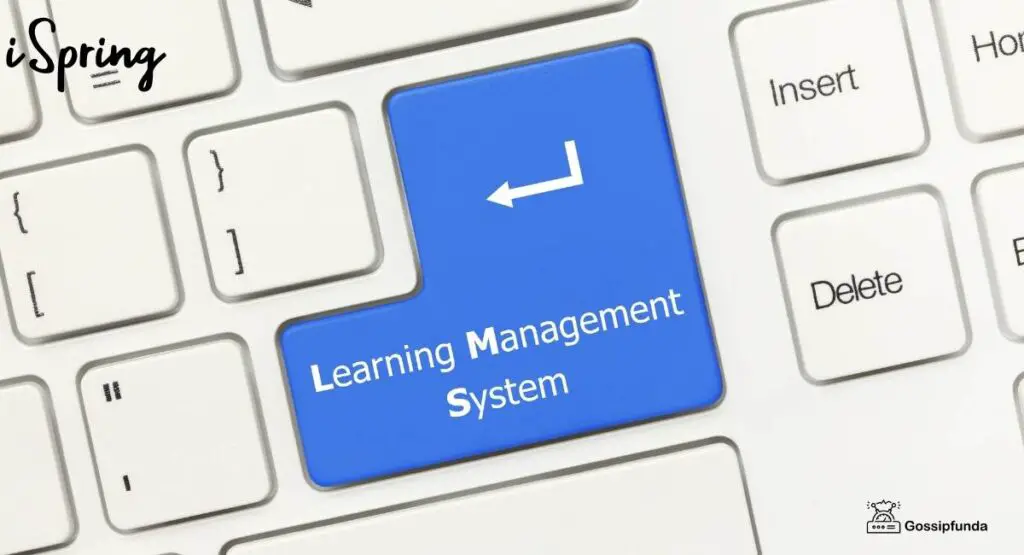 iSpring Learning Management System
Use iSpring to transform existing presentations into online course formats and offer them to their students by uploading them to a learning management system (LMS). Users can also design quizzes with three different question categories in iSpring Free: multiple-choice, multiple-response, and short answer.
iSpring Learn is a cloud-based learning management system (LMS) for online corporate training that allows you to easily get started with eLearning. The LMS includes a user-friendly interface that makes it simple for both learners and trainers to utilize.
What is iSpring?
iSpring is a PowerPoint add-on that allows you to easily create mobile-friendly eLearning.Without any particular skills, the toolkit allows you to construct eLearning courses, quizzes, video presentations, dialogue simulations, and screencasts.
iSpring authoring tools are used by over 59,000 clients globally, including 198 Fortune 500 businesses and the world's top institutions. The iSpring Suite assists in the creation of quality eLearning content for a range of businesses, including IT, banking, trade, manufacturing, medicine, and education are just a few examples.
 Choose Your Course
iSpring Learn offers all of the main LMS functionality as well as additional components at a reasonable price. Users receive a full set of LMS features and upgrades regardless of their purchasing option:
Product Trainings
Product training gives you instant access to the most up-to-date product information and best practices. Employees can use iSpring Learn on their PC, tablet, or mobile device whenever they need a refresher.
Training in Sales 
Boost the performance of your sales staff. In a fail-safe setting, share effective sales methods, assess product knowledge, and practice communication skills.
Training for the Channels 
For your reps and partners, create a worldwide knowledge base. Everyone in your partner network is up to date on business standards thanks to iSpring Learn.
Compliance Education 
Take compliance online to make it less of a hassle. Deliver and update material on your learning portal quickly and easily to ensure that your employees are constantly up to date.
Online tests, interactive simulations, and self-assessments can all be used to evaluate employee performance. The system will issue completion certificates and generate reports automatically, allowing you to view the big picture.
Benefits of Learning with iSpring
It's best used as an authoring tool for creating interactive online courses for organisations and individuals. There are over 68,000 assets in the asset collection to aid in the course building process.
Courses created with the iSpring Suite can be used with any LMS. The technology has no learning curve, which is ideal for meeting deadlines.
Employees can utilise iSpring Learn at any time to get the most up-to-date product information and work-practice updates on their desktops, tablets, or mobile devices.
With online examinations, dialogues, and self-assessments, you may analyse your employees' development. iSpring Learn provides reports for you automatically so you can see the larger picture.
Welcome new employees and get them up to speed as soon as possible. Introduce products, procedures, and organizational culture to employees quickly and efficiently.
Don't Miss: message plus keeps stopping
Conclusion
iSpring delivers on its promises. Every presentation is made more enjoyable and fascinating to watch because of the possibilities. The ability to stimulate dialogue and record the accompanying word is fantastic. As a tool, narration synchronization is ideal. It's a fantastic product with a lot of useful features.