The wait is over. Apple has presented the first look of the much-awaited smartphone series iPhone 13. It was launched on September 14, 2021. The event was streamed live on YouTube where the Apple CEO Tim Cook unveiled the new iPhone series. The event also saw the new release of the Apple watch series 7, iPads, and Macs as well. But the highlight of the event was, as always, the iPhone 13 series. The series will consist of iPhone 13 mini, iPhone 13, iPhone 13 Pro, and iPhone 13 Pro Max. Currently the pre-order is available only for iPhone 13mini and iPhone 13. So without further ado let's jump into the world of the iPhone to know more about the features and specifications. And to also know what the new iPhone has to offer and/or an improvement over the previous iPhone 12 series.
Do you need Apple Services: Click here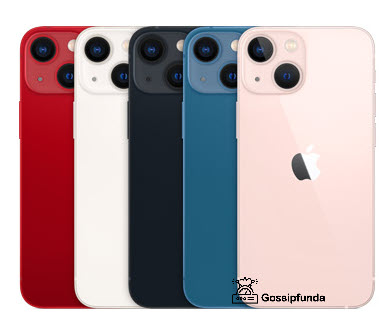 iPhone 13 Series- A Detail Specification
Knowing the fact that the iPhone is the best-selling product of all time is itself enough to figure out how popular it is. More people are using iPhone and other Apple products than any other brand. People rely on iPhone for doing easy to complex tasks to connecting the friends and family, capturing memories to shoot a video professionally, watching your favorite TV show and movie to playing a game, Apple has changed the lives and thinking of many. The key specifications of this phone are as follows.
Key specifications:
| | | |
| --- | --- | --- |
| Key specs | iPhone 13 mini | iPhone 13 |
| Processor | Apple A15 Bionic | Apple A15 Bionic |
| Display | 5.40 inch | 6.10 inch |
| Camera | Front- 12 MP Rear- 12 MP + 12 MP | Front- 12 MP Rear- 12 MP + 12 MP |
| Resolution | 1080 x 2340 pixels | 1170 x 2532 pixels |
| Storage | 128 GB/256GB/512 GB | 128 GB/256GB/512 GB |
General Specifications:
| | | |
| --- | --- | --- |
| General specs | iPhone 13 mini | iPhone 13 |
| Quick Charging | Yes | Yes |
| Operating system | iOS 15 | iOS 15 |
| Launch date | 24 September 2021 | 24 September 2021 |
| SIM size | Nano‑SIM and eSIM | Nano‑SIM and eSIM |
| Network | 5G, 4G, 3G | 5G, 4G, 3G |
| Weight | 141 grams | 174 grams |
Display:
Both models will have an HDR display with an OLED screen. It will have a 2,000,000:1 contrast ratio. Here, the refresh rate is at 60 Hz for iPhone 13mini and iPhone 13 models. There will be an iPhone pro and iPhone Pro Max will have around a 120Hz refresh rate depending on the content being displayed on the screen. This will make the video and gaming experience twice smoother as previously released iPhones. This high refresh rate will adjust accordingly to manage your battery usage. This is achieved by implementing a new ProMotion Display.
| | | |
| --- | --- | --- |
| Display specs | iPhone 13 mini | iPhone 13 |
| Display type | Super retina XDR OLED | Super retina XDR OLED |
| Pixel density | 476 ppi | 460 ppi |
| Screen protection | Yes | yes |
| Screen size | 5.4 inch(diagonal) | 6.1 inch (diagonal) |
| Refresh rate | 60 Hz | 60 Hz |
Both, iPhone13 mini and iPhone 13 models have rounded corners with a curved design. The actual viewable area will be less than the specified display value of 5.4 inches and 6.1 inches of both models. iPhone 13 pro and iPhone 13 pro max will have 6.1 inches and 6.7 inches of the display respectively. Both models will have 28% brighter displays with 800 nits of brightness.
Camera specifications: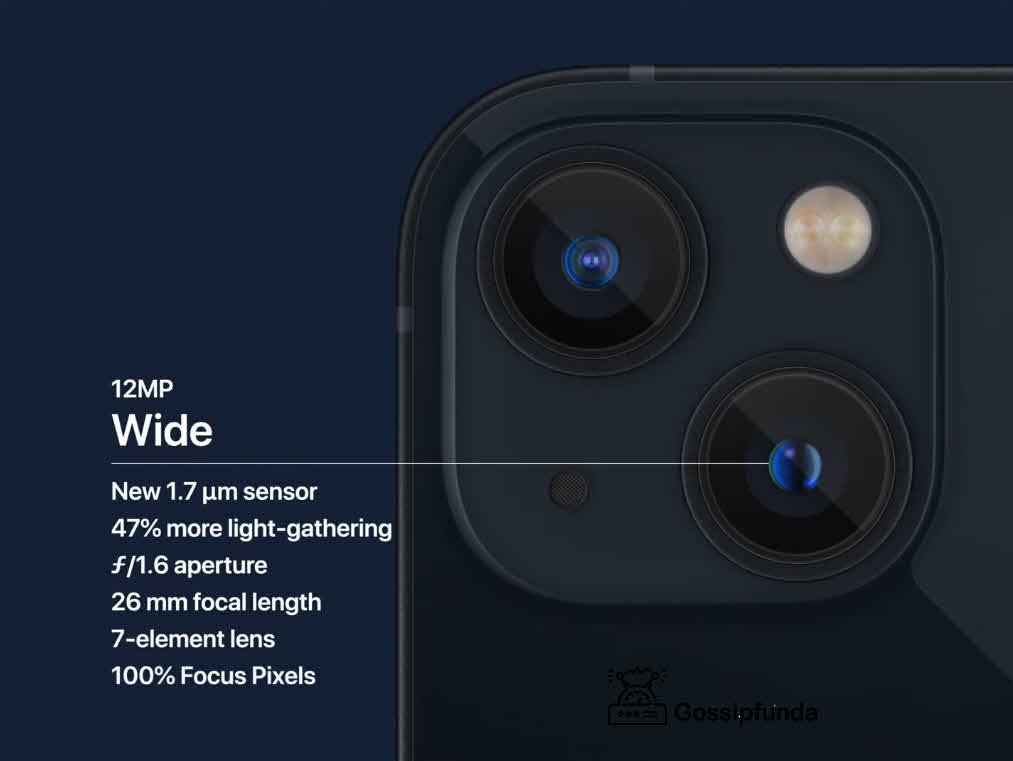 Here the camera of the iPhone is always the talk of the town. Its dynamic nature and a wide array of features and capabilities make it unique in the present. This time also, they have come up with a new design (an improvement over the past I must say) and features. The main camera is dual setup and has a diagonal setup of the camera having both 12 MP cameras. They are wide and ultra-wide with f/1.6 aperture and f/2.4 aperture respectively.  Ultra-wide has a 120˚ field of view. Portrait mode is featured with advanced bokeh and depth control. It has the most advanced dual-camera system, thanks to powerful cameras, computational photography, and a next-generation image signal processor. On top of that, it has a new cinematic mode which will give you the power of professional filming of video with adjustable focus automatically as we see in any movie.
 Both front and back camera is able to record HDR video in following quality supported by Both models:
High Definition video recording with Dolby Vision up to 4K at 60 fps
4K video recording with different fps range: 24 fps, 25 fps, 30 fps, or 60 fps
1080p HD video recording with different fps range 25 fps, 30 fps, or 60 fps
Cinematic video stabilization ( 4K,QHD, FHD, 1080p, and HD)  
Sensor-shift Optical Image Stabilization for video (Wide)
2x optical zoom on and Digital zoom up to 3x
Video formats recorded: HEVC and H.264
Take 8MP still photos while recording 4K video
It has a Cinematic style for recording videos with a superficial depth of field (1080p at 30 fps). It also supports Slow-mo video at 1080p with 120 to 240 FPS.  It has the Night mode Time-lapse feature. Other features include Continuous autofocus video, Stereo recording, and playback zoom.
Network Connectivity:
            iPhone has partnered with more carrier partners to provide the best call quality and performance.
5G (sub‑6 GHz and mmWave)
Gigabit LTE with 4×4 MIMO and LAA
Wi‑Fi 6 (802.11ax) with 2×2 MIMO
Bluetooth 5.0 wireless technology
Ultra-Wideband chip for spatial awareness
NFC with reader mode
Express Cards with the power reserve
Performance:
As we know, the smartphone market is dominated by iPhone; the processing power is also dominated by iPhone. If we compare the processing capability of Apple's Bionic with some of the most popular and powerful processors like Snapdragon, Kirin, and Exynos, Bionic is God. Many few people know that the Processor is the most important part of image processing. That's why iPhone is unmatched in Picture and Video quality by any other device. Apple Bionic processor is way too ahead of all the processor manufacturers in the smartphone world.
New Bionic A15 architecture is based on 5nm technology making designers use 15 billion transistors. It has a new 6-core CPU having 2 performances and 4 efficiency cores making it the strongest and most powerful CPU in the world. Officials claim that it is 50% faster than the competitors and delivers 30% faster graphics. 4-core GPU is available for a smooth gaming experience for Complex and Heavyweight games. Pushing the limits of the system, the models also have Neural Engine to offer which will be perfect for ML (machine learning) tasks. This will help in your image and video processing. Officials claim that neural engine is capable of doing an astounding 15.8 trillion operations per second.  Basically, A15 Bionic is a powerhouse.
A15 Bionic chip
New 6‑core CPU with 2 performance and 4 efficiency cores
New 4‑core GPU
New 16‑core Neural Engine
The above specifications are available for both iPhone 13 and iPhone mini.
Battery Specification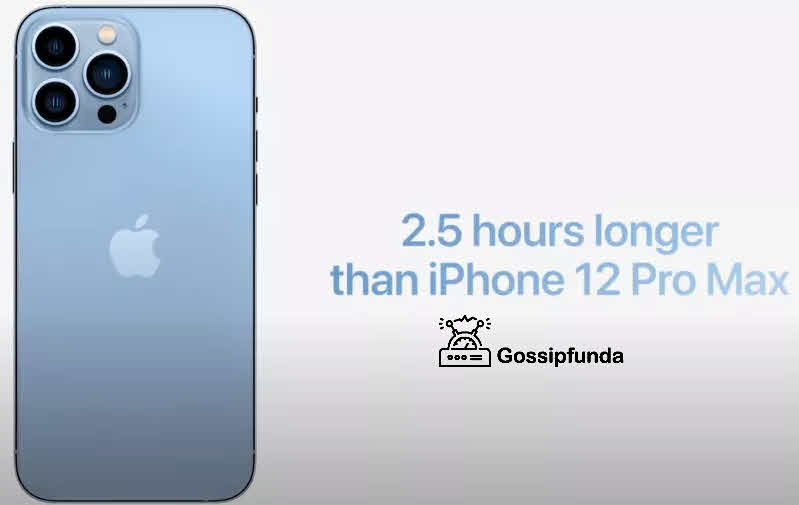 The new iPhone 13 lineup will have bigger batteries than previous versions with optimized hardware and software processes and power-efficient components. For example, its smart data mode will shift the network from 5G to LTE when not needed for saving battery power.
| | | |
| --- | --- | --- |
| Battery specs | iPhone 13 mini | iPhone 13 |
| Type | lithium-ion battery | lithium-ion battery |
| Quick charging | Fast-charge capable | Fast-charge capable |
| USB type C | Yes | Yes |
| Wireless charging | Yes | Yes |
As Apple stated in its official site and launch video, the battery of iPhone 13 pro max will last longer than iPhone 12 pro max. iPhone 13 mini and iPhone 13 will give a video playback on, full charge, of up to 17 and 19 hours respectively. Talking about audio playback you can count up to 55 and 75 hours for iPhone 13 mini and iPhone 13 respectively.
Storage:
          The iPhone is offering 128 GB of base internal storage, up from 64GB in iPhone 12. They will come in various storage capabilities, like 256 GB and 512 GB. The pro series will give you storage space of 1TB. iPhone is the first smartphone company in the world that will be offering 1TB storage space to its user.
Other iPhone 13 features:
Sensors:
Face ID, Barometer, Three-axis gyro, Accelerometer, Proximity sensor, Ambient, light sensor
The notch has changed its size, basically shrunken by 20%. This is the first time notch has changed its size since 2017 introduced in iPhone X. All iPhones in the new 13 series are water and dust resistant with a rating of IP68. iPhones face id feature is world-famous and it is coming to you this year also.
            Apple has also stated that they are maintaining the ecosystem with the development of the iPhone. They use recycled plastic for antenna building in the mobile and reduced overall plastic use and used more eco-friendly material in production.
Finish:
iPhone 13 has a slick flattering design and is more durable than ever before. There is the new addition of Pink color to choose from among Starlight, midnight, Blue, and (PRODUCT) RED. This will bring fresh and colorful joy to the iPhone 13 series and among iPhone users as well. There will also be a Sierra Blue to their iPhone 13 pro models. To protect the screen, it will have Ceramic Shield at the front and glass at the back with an aluminum design.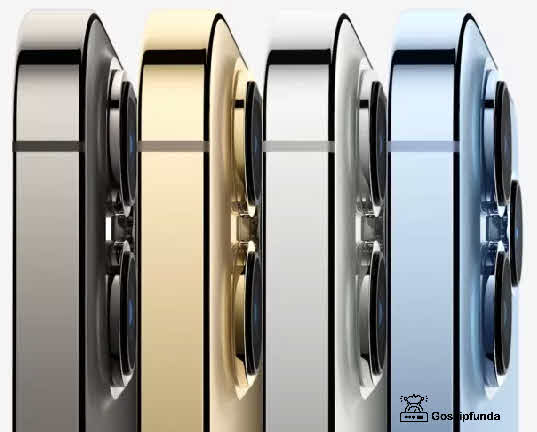 Price:
            iPhone 13 mini is available for $699. The iPhone13 is available at $799. Talking about pro models, iPhone 13 pro and iPhone 13 pro max will start at $999 and $1099 respectively.
In India, the prices will stand at 1,29,900 and 1,19,900 Rs for iPhone 13 pro max and iPhone 13 pro respectively. If we are talking about the iPhone 13 mini and iPhone then it will be 69,900 and 79,900 Rs respectively.
Conclusion:
            Everybody is fond of Apple products in general. Be it a smartwatch, air pods, or iPads, every product has been regarded as the best in the market. Now, this tech giant has returned with a bang in the market with the launch of the new iPhone 13 series. It has some cool design and features that m=will surely mesmerize you. The flawless design is breathtaking and the improvement in terms of visuals is stunning. Pre-order booking has started on the official site. We have provided you all the technical as well as non-technical specifications and features of the new iPhone lineup. Select the version suitable for you and go for the details. Thank you and we will meet you next time, keep coming keep reading. All the very best..!