As the digital world continues to evolve, Apple continues to astonish us with innovative technology. This time, it's with the launch of the Apple MacBook Air 15-inch (2023). Apple's popular line of thin and light laptops received a significant upgrade at WWDC 2023, much to the delight of tech enthusiasts around the globe. Let's explore this innovative piece of tech and examine how it's reinventing the user experience.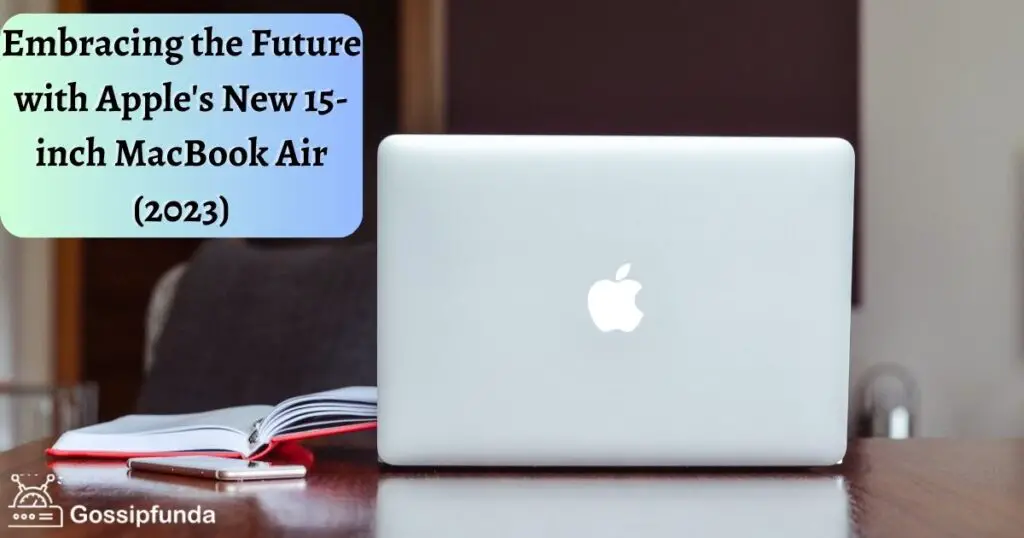 Also read: Fox sports error 403-1000
Performance that Leaves You in Awe
One of the highlights of the MacBook Air 15-inch (2023) is the powerhouse performance it offers, courtesy of Apple's M2 chip. From basic daily activities like web browsing to intensive tasks like 4K video editing, this laptop handles it all with ease. While the performance doesn't drastically surpass its predecessor, the MacBook Air 13-inch (2022), it's in no way inferior either. However, if you're seeking a significant performance leap, it might be worth waiting for the upcoming MacBook Air with an M3 chip.
Majestic Display and Superior Audio Quality
When it comes to visual and audio experience, the MacBook Air 15-inch (2023) surely impresses. It's all about immersion with the larger, vibrant 15-inch screen, coupled with an amazing six-speaker setup. Whether you're a movie buff, music enthusiast, or professional working with multiple documents, this laptop is an excellent choice. The robust speakers and brilliant display enhance the entertainment and multitasking experience.
Ultra-Modern Design that Steals the Show
Apple is well-known for its sleek and elegant design philosophy, and the MacBook Air 15-inch (2023) doesn't disappoint. The larger body maintains the thin and light build, preserving the portable charm of the MacBook Air line. Despite a bigger screen and added features, Apple has managed to keep the device reasonably light and thin, which is a testament to their innovative design thinking.
Remarkable Battery Life that Outlasts the Rest
Nothing can be more frustrating than your laptop battery dying in the middle of important work. The MacBook Air 15-inch (2023) scores highly in this area, offering an impressive battery life of nearly 19 hours. This remarkable battery lifespan outshines most Windows 11 laptops and ensures you can work or play uninterrupted for longer periods.
Comprehensive Connectivity with Multiple Ports
The MacBook Air 15-inch (2023) also includes several connectivity options despite its slim design. With two Thunderbolt 4 USB-C ports and a MagSafe 3 port, it provides a fair amount of flexibility. The device even supports charging via a USB-C port, allowing for additional convenience.
Choosing the MacBook Air 15-inch (2023): Should You Make the Leap?
The MacBook Air 15-inch (2023) is an attractive prospect for those seeking a larger screen and improved audio capabilities. While its portability is slightly compromised due to the larger form factor, the device is still impressively thin for a laptop of its size.
On the other hand, if portability remains your top priority, the 13-inch model might serve your needs better, now offering even greater value due to a recent price cut.
Ultimately, the decision to upgrade to the MacBook Air 15-inch (2023) boils down to individual user needs and preferences. If you're someone who favors a larger screen and immersive media experience over ultimate portability, then this laptop is a fantastic choice.
Final Takeaways: The Future of Laptops is Here
The Apple MacBook Air 15-inch (2023) is more than just a size upgrade. It's a well-rounded machine that packs a powerful performance, offers an enhanced multimedia experience, and boasts an impressive battery life, all encased in an ultra-modern design.
By striking a balance between portability and power, the MacBook Air 15-inch (2023) stands as a shining example of Apple's dedication to innovation and user convenience. It's proof that, with technology, size isn't everything – it's how you use it that truly matters.
Conclusion
Apple's 15-inch MacBook Air (2023) is the future of laptops, embodying power, elegance, and functionality in a larger yet portable package. It's clear that with this offering, Apple is blurring the line between work and entertainment, delivering a machine that is versatile enough to meet diverse user needs. Whether it's the impressive performance from the M2 chip, the long-lasting battery life, or the immersive audio-visual experience, this laptop is a testament to Apple's commitment to innovation.
FAQs
Does the MacBook Air 15-inch (2023) offer better performance than the previous model?
While the performance is not drastically superior, the 15-inch model efficiently handles tasks from daily use to 4K video editing.
How does the larger screen affect the MacBook Air 15-inch (2023)?
The larger screen enhances your visual experience, making it great for multimedia consumption and multitasking.
Does the MacBook Air 15-inch (2023) still offer portability?
Despite the size increase, the MacBook Air 15-inch (2023) maintains impressive portability with its thin and light design.
What about the battery life of the MacBook Air 15-inch (2023)?
The laptop offers an impressive battery life of nearly 19 hours, outperforming many of its competitors.
Is the MacBook Air 15-inch (2023) a good value for its price?
Considering its performance, design, and features, the MacBook Air 15-inch (2023) offers good value for its price.