Starting a business is hard. There are so many little details to work through. One of those details will likely need to be your website. Everybody looks for websites to learn more about businesses and purchase from them or make reservations for their services. In an eCommerce world, you need a great site. 
The challenge is when it comes to building that website. If you aren't a coder and have no experience, this is overwhelming to a lot of people. The good news is that there are many great website builders out there that walk you through every step of the process to ensure you get a great site. 
Before you start building your website, take a look at these dos and don'ts to point you in the right direction.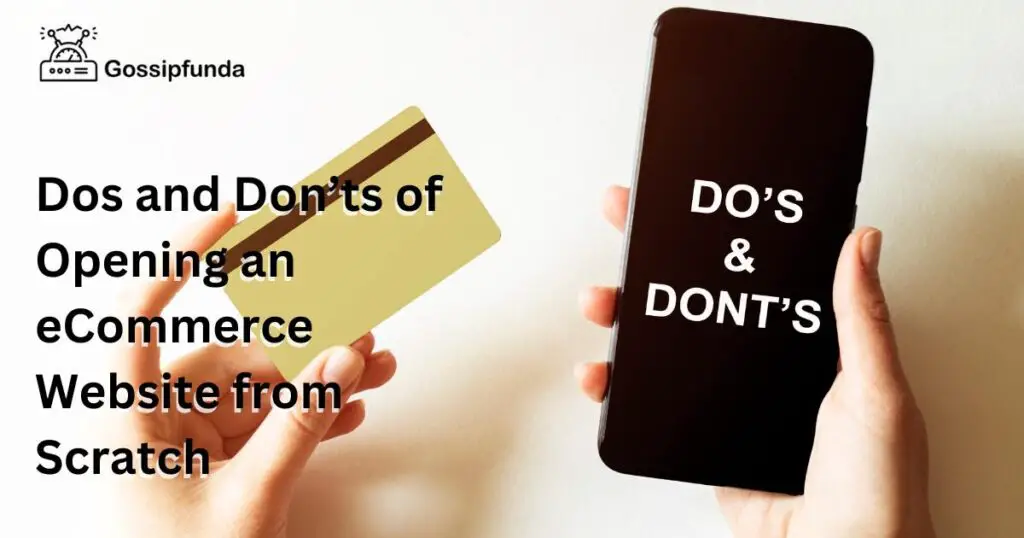 DO These Things! 
It's all about getting started, but you want to do it right. Don't just jump all in without making sure you have the right tools. Check out these Dos for building your website. 
Choose a Great Website Builder
First things first, you need a website builder that will make it simple. Check out this list of the best website building sites to find some of the top choices in the industry. Your needs will be unique to your business, so check out reviews, take a look at the different package options, and find the right fit. 
Ideally, you will want a website builder that is going to give you the flexibility to design things the way you want but will also direct you in the process. Most website builders have templates and design elements that will make it easy for you. You shouldn't have to worry too much about coding when you choose a great website builder. 
Use Great Photos
Your products on your eCommerce site need to be proudly displayed. It is SO frustrating when you go to a site, browse products, and the pictures are either not there or not great quality. Your product pictures need to answer questions of curiosity from a visual perspective. Make sure they are good quality with several angles. 
Keep it Simple
Your customers deserve a shopping experience that isn't a hot mess. As you're building your eCommerce website, be sure to keep it simple. Make shopping easy and make checking out just as easy. Your website needs to have decent speed, be user-friendly, and be compatible with mobile devices too. Make it easy to navigate while ensuring your customers can get the information and details they need to make a purchase. 
DON'T Do These Things!
There are some common mistakes that business owners make when it comes to a website. You want to avoid the nuisance things that might turn a customer away. Take a look at these don'ts below. 
Don't Falsely Advertise
One of the worst things that you can do is advertise something that isn't accurately described or displayed. Your pictures and your descriptions all need to be true representations of what you have to offer. If you're making false claims, this will quickly turn people away. You certainly want to keep it positive, but don't lie or make promises you can't keep. 
Don't Just Set it and Forget It
Let's be real. Technology is constantly changing, and this means your eCommerce website is going to need some TLC. Once you get the initial website built and running, you can't just never come back to it. You need to monitor it carefully and make updates as needed. You also need to run tests regularly to ensure things are working as they should. 
Don't Overdo It
Remember that most of the time, simplicity is the key. You want to be sure you've provided enough information, but you don't want to overdo it. When your website has crazy amounts of text or has endless pop-ups that get in the way of the customer experience, you've got a problem. Instead, focus on sharing the essentials and placing clear calls to action for easy use and navigation. And scale back on those stinking pop-ups while you're at it! 
Final Thoughts
A lot of businesses choose to hire professionals to build their websites, and that is totally ok. But there are many business owners that feel this is out of their budget and choose to tackle it on their own. When you follow the simple dos and don'ts of building a quality eCommerce website, you can be successful with your own skills. As you work on the details, think about compatibility, speed, and ease of use, and incorporate these things for a seamless website design!