Today the world around us seems to be practically fully digitalized. It is rather difficult to name an industry or a sphere of our life that still hasn't adopted at least a couple of software solutions for facilitating various tasks and processes. But we won't exaggerate if we say that modern technologies have the potential to fully revolutionize the business landscape. And what's more, we already can observe such tendencies today. The business world now doesn't look the same as it used to 20, 15, 10, or even 5 years ago. And all these changes have taken (and are still taking) place thanks to the introduction of innovative tech solutions.
In this article, we'd like to pay attention to the aspects that have been already significantly modernized thanks to technologies and that today fully differ from what we had, for example, a decade ago. Each time when you start thinking that our progress is miserable, just recollect that around 10 years ago businesses even didn't use such platforms for their promotion as Instagram and that 15 years ago companies didn't rely on messengers for communicating with clients.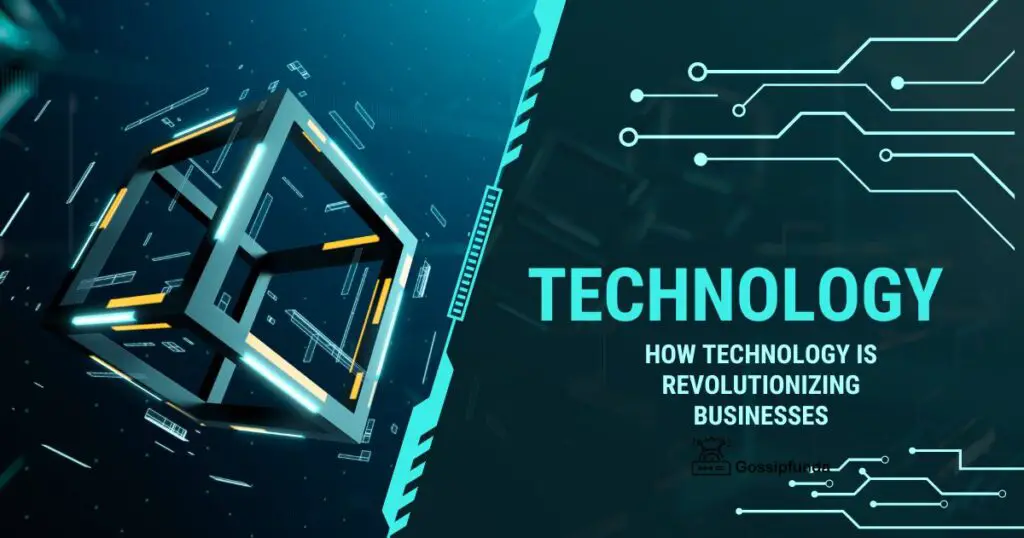 And what do we have now? AI chatbots for client support, solutions powered by IoT in warehouse management and logistics, AR/VR in retail, and many other achievements are being gradually introduced in different industries. Let's analyze some of the modern tech developments in more detail.
New ways of communication and sharing information
Some decades ago, the only possible real-time communication tool was a landline phone. Today the situation is absolutely different. Mobile calls, messages, emails, video conferences, communication via apps, and other options are available and users have the possibility to choose the one that seems to be the most comfortable in their case.
When it comes to sharing data and documents, now there is no need to print out all your documents and send them by post (and then wait for a couple of weeks to get a signed copy). Now you can scan any document you have, or create its digital version and send it via email. Of course, there can be situations when it is vital to send and sign a hard copy but if you have to deal with usual everyday documentation, now everything is much simpler than you can only imagine.
Remote work
Modern tech solutions allow companies to organize their processes in such a way that their employees can forget where their physical offices are located. Practically everything can be done remotely which has greatly changed the business landscape in general. Of course, we should admit that if the world hadn't faced the coronavirus pandemic and strict lockdowns, probably today the remote work format wouldn't be as popular as it is now. Nevertheless, only thanks to numerous software solutions, remote work turned out to be so comfortable that even when all lockdown measures were canceled, a lot of companies preferred to have remote teams.
Mobile-first business approach
If earlier the most important device for businesses was a computer (or a laptop), today this position is occupied by a smartphone. And businesses have no other choice but to take this fact into account when they are planning to establish close relations with their target audience and to provide their clients with a convenient way to use their services or to buy their products. One of the brightest examples of this mobile-first approach is the tendency that we can observe among eCommerce platforms.
Today they actively launch mobile apps to support their online business. For users, it is much more convenient to relax on their favorite sofa and make an order via a mobile app than to go to the desk and switch on a PC. Moreover, with a mobile app, people can look through a catalog even while being stuck in a traffic jam or sitting at a boring conference. Launching mobile apps or mobile-friendly websites as well as organizing communication via mobile phones can help businesses to bring their profits to a completely new level.
AI-powered solutions
AI is gradually changing the business world and the way clients get the desired services. There are a lot of different tasks that AI can fulfill from processing huge volumes of data to simulating communication with users. AI tools are applied for monitoring buyers' behavior and predicting demand, defining search patterns, and adjusting various processes to ongoing needs. Thanks to AI solutions, a lot of monotonous tasks can be performed fully automatically while employees can focus on more complex and creative tasks.
Conclusion
We've mentioned just a small part of the entire list of cases that demonstrate the huge influence of technology on the business landscape. However, even those points that were enumerated clearly demonstrate that everything that is believed to be a standard for business activities now has become possible only thanks to tech solutions that were introduced in recent years.