If you are a gamer who loves to customize your gaming experience, then you must be familiar with modding. If not, don't worry we will provide all the basic understanding needed for you to know about it. Modifying a game's assets and code in order to add new content or change how it behaves is known as modding. It's a popular way for gamers to improve their gaming experience and extend the life of their preferred games. However, modifying might be challenging, especially for beginners. This is where Frosty Mod Manager comes in. In this article, we will look into Frosty Mod Manager, its uses, advantages, and some of the important tips to follow.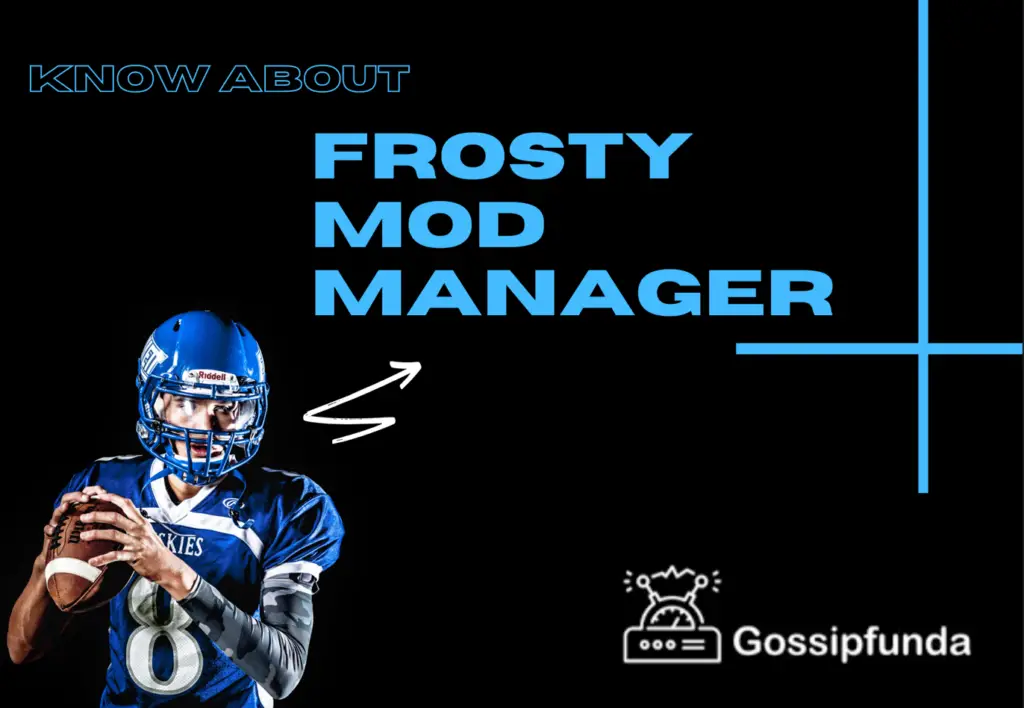 What is Frosty Mod Manager?
Frosty Mod Manager is a modding tool for Frostbite-powered games like Mass Effect: Andromeda, Dragon Age: Inquisition, and FIFA 21. This eases the modding process by providing an easy-to-use interface for adding, removing, and organizing mods. It also aids in ensuring that mods are compatible with the game and with one another.
The modding community developed Frosty Mod Manager as a response to the drawbacks of the existing modifying tools. This Mod Manager was created to make things simpler and more accessible for modders because the Frostbite engine is notoriously difficult to mod, It quickly rose to the top of the list of Frostbite engine game modifying tools.
How to download Frosty Mod Manager
To download this Mod Manager, follow these steps:
Go to the official Frosty Mod Manager website (https://frostytoolsuitedev.github.io/)
Click on the "Download" button located in the top menu bar.
Scroll down to find the latest version of Frosty Mod Manager and click on the "Download" button next to it.
Once the download is complete, run the Frosty Mod Manager installer and follow the prompts to install it on your computer.
After the installation is complete, launch the Manager and it will automatically detect any supported games that are installed on your computer.
Frosty Mod Manager requires the.NET Framework 4.5 or later to be installed on your computer. If you don't already have it, you'll be prompted to download and install it during the installation process. Additionally, some addicting games may require updated versions of the mod manager, so make sure to verify the mod requirements before downloading and installing Frosty Mod Manager.
Uses of Frosty Mod Manager
Gamers who enjoy modding their games may find various applications for Frosty Mod Manager. The most widely used applications using the Mod Manager include:
Adding new content:
An amazing approach for customizing supported games to your preferences is by using Frosty Mod Manager to add new content. Your whole gaming experience can be improved by adding new assets, game modes, and gameplay techniques. Frosty Mod Manager makes it simple to do so, whether you're wanting to add a new character to a fighting game or a new car to a racing game.
With Frosty Mod Manager, adding new content is easy, but it does require some technical knowledge. The game's desired content must be added by downloading and installing the appropriate mods, which must then be activated in Frosty Mod Manager. Once the mods are activated, new content will be added when the game is launched the following time. The possibilities for adding new content are endless, thus anyone looking to customize their gaming experience should have Frosty Mod Manager.
Improving graphics:
Enhancing graphics in compatible games is a common usage for Frosty Mod Manager. Users can add mods to the Mod Manager that improve the game's visuals, such as high-resolution textures, superior lighting and shadow effects, and improved character and environment models. These modifications can assist bring old games up to date and enhance your engagement in the game as a whole.
You can get better graphics and a game that looks more professional overall by installing graphics mods. It's crucial to keep in mind, though, that some graphics mods could be resource-intensive and might result in performance problems if your machine isn't powerful enough to handle them.
Changing gameplay:
Users can also alter the gameplay of supported games by installing mods that change various game mechanics using Frosty Mod Manager. These modifications might range from simple modifications to already-existing gameplay mechanics to more complex changes that totally alter how the game is played. Users can download mods to change the AI complexity, add new tools and skills, or even make completely new game types.
Players who have finished the game or are looking for a new challenge may find that altering gameplay with this Mod Manager offers a great thrilling experience. However, it's crucial to keep in mind that some gameplay mods might not work with others and, if improperly installed, could result in conflicts or crashes. Before installing a mod using Frosty Mod Manager, it is always a good idea to carefully read the mod's description and make sure that it is compatible with the game version you are using.
Fixing bugs:
Additionally, this Mod Manager can be used to resolve bugs and problems in supported games. Users can experience a more honest and efficient gameplay environment by installing mods that fix particular problems or flaws. These modifications might range from quick fixes for tiny problems to extensive patches that deal with serious crashes and major bugs.
The quality of the game can be considerably improved by using Frosty Mod Manager to fix flaws, especially when official updates or patches are not available. But it's important to understand that not all defects can be fixed by mods, and some mods could even introduce new errors or issues. As with any other mod installation, it is most important to carefully read the mod description and confirm compatibility with your game version before installing it using Frosty Mod Manager.
Advantages of Frosty Mod Manager
Your gameplay experience may be altered in a number of ways by using Frosty Mod Manager. The following are some of the more notable effects:
Enhanced gaming experience:
The better gameplay experience that Frosty Mod Manager offers users is one of its most notable advantages. This can make supported games feel more personalized and customized to individual tastes by enabling modification. Users can customize the game to their preferences, whether that means enhancing aesthetics, altering gaming mechanics, or adding new material, which can result in a more immersive and entertaining experience overall.
Because it enables users to add new content and enhance graphics years after a game's initial release, Frosty Mod Manager may be helpful in extending the life of supported games. Due to this, even years after its debut, the game may still feel exciting and interesting. Additionally, Mod Manager may assist in building a feeling of community and cooperation among game enthusiasts by assisting in the development of a more active modding community around the supported games.
Increased compatibility:
The compatibility of mods and other third-party content is also enhanced with Frosty Mod Manager. Its use ensures that mods are installed and managed properly, decreasing the potential of conflicts or crashes that might occur when mods are manually installed. Users can install many mods without worrying about compatibility issues, which makes for a more trustworthy and steady gameplay experience.
Frosty Mod Manager can improve mod compatibility with supported games' various versions. Finding and installing mods that are compatible with the specific version of the game you are playing might be difficult because many mods are version-specific. With Frosty Mod Manager, users can install and manage mods across different versions of the game, reducing the need to constantly update or switch between different versions of the game to use different mods.
Improved modding experience:
Frosty Mod Manager has also had a positive effect on the modding community. The Mod Manager makes it simple for modders to develop and package their modules so that users may utilize them, which facilitates sharing and distribution. Because of the greater simplicity with which modders may now produce and distribute their work, supported games now have more active and involved modding communities.
This Mod Manager offers a complete toolkit for modders, including texture and model editing capabilities, enabling modders to produce more complex and ambitious mods. As a result, a wider and more creative selection of mods has been produced, helping to push the limits of what is possible in supported games.
Increased creativity:
The creativeness of the modding community has benefited from Frosty Mod Manager as well. Modders have been able to use their creativity in unusual and fascinating ways by being able to change and add new content to supported games. Modders now have a place to display their originality and creativity, whether they're making new characters, maps, or quests. Because of this, there are now more varied and interesting mods available, which keeps supported games exciting and fun for users.
Mod Manager has promoted users' creative thinking. This has encouraged users to experiment with various mods and explore the potential of modifying supported games by making it simple to install and manage mods. Users are sharing their experiences and thoughts with one another, which has helped in developing a more active and involved gaming community. Frosty Mod Manager has generally had a beneficial effect on the overall gaming community, resulting in more vivid and dynamic gaming experiences for everyone. This is due to the increased innovation and experimentation it has enabled.
Tips for using Frosty Mod Manager
If you are new to modding, using Frosty Mod Manager can be intimidating. Here are some tips to help you get started:
Always read the mod description:
Always read the mod description before installing any modules when using Frosty Mod Manager, as this is an important piece of advice. Important details regarding the mod, like its compatibility with other mods or particular game versions, as well as any known problems or flaws, may be found in the mod description. Users can prevent potential conflicts and problems brought on by the installation of incompatible modules by carefully reading the mod description.
To help users get the most out of their modding experience, the mod description may also include instructions or advice on how to install and utilize the mod. In general, spending some time reading the mod description before installing a mod will help guarantee a seamless and pleasurable modding experience with the Mod Manager.
Use a mod manager:
Utilizing a mod manager to manage and organize your mods is yet another suggestion for using Frosty Mod Manager. A mod manager can make it simpler to switch between different sets of mods based on your mood or play style and may help in keeping your mods organized. You can always have the most recent version of your modules installed by using a mod manager to keep track of any updates or changes. It is simpler to install and manage numerous modules simultaneously by avoiding conflicts between them by using a mod manager. Frosty Mod Manager is a best tool to improve your modding experience overall and make sure that your modules are installed and handled correctly.
Back up your game files:
Always making a backup of your game files before installing any mods is another recommendation when utilizing Frosty Mod Manager. In the event that something goes wrong during the mod installation process, this can help to ensure that you can quickly restore your game to its original state. In addition to ensuring that your game data is secure and protected, backing up your game files will help in preventing data loss or corruption.
Additionally, you can experiment with various mods and configurations without being concerned that your original game data will be harmed by doing so if you keep a backup of your game files. In conclusion, creating a backup of your game files is essential for ensuring a secure and satisfying modding experience with Frosty Mod Manager.
Test your mods:
Test your mods before starting a new game or continuing an existing one. This is one of the most important for utilizing Frosty Mod Manager. By doing so, you can make sure that your mods are properly installed and functioning and avoid problems during gaming like crashes or glitches. You can play through a few minutes of the game while loading an existing save file or making a new one to test your changes and make sure everything functions as it should.
Regular testing of your mods is another way to guarantee that they remain compatible with any updates or changes made to the game, preventing any unforeseen problems in the future. To ensure a seamless and comfortable modifying experience using Mod Manager, testing your mods is an essential step.
Conclusion
Frosty Mod Manager is a great tool for those that enjoy modding their games. Modding is made simpler and more accessible by the user-friendly interface it offers. You may correct issues, enhance graphics, modify gameplay, and add new content with Frosty Mod Manager. Your gameplay experience can be improved and encouraged by using Mod Manager. Just be sure to read the mod descriptions carefully, utilize a mod manager, back up your game files, and test your mods before playing the game. If you have any suggestions or queries feel free to comment on them.
FAQs
Can Frosty Mod Manager harm my game in any way?
Frosty Mod Manager might cause issues with your game if used improperly. To make sure the mods are installed correctly and prevent any problems, it's important to read the mod descriptions carefully, utilize a mod manager, back up your game files, and test your mods before playing the game.
Are there any compatibility issues with Frosty Mod Manager?
Some mods might not work with particular Frosty Mod Manager versions or with other mods. Before installing any mods, it's essential to thoroughly read the mod descriptions and look for compatibility concerns.
Is using Frosty Mod Manager secure?
A: As long as Frosty Mod Manager is downloaded from a trustworthy source and utilized properly, it is safe to use. However, you should be cautious while downloading mods from unknown sources because these may have malware or other damaging software.
Can I uninstall mods with Frosty Mod Manager?
A: Yes, mods can be uninstalled with Frosty Mod Manager by deactivating them and deleting their files. It's important to follow the mod author's instructions for uninstalling the mod to ensure that it is removed correctly.