Becoming a proficient essay writer takes a lot of practice. Writing essays requires a lot of consideration of the substance and format. A well-written essay follows a logical order for the readers to follow the meaning right to the end. 
Students can use essay writing software and apps to help them stay organized and focused when writing essays. They can use these apps to check their grammar, writing style, and more. The students can also improve their essay writing abilities along the way.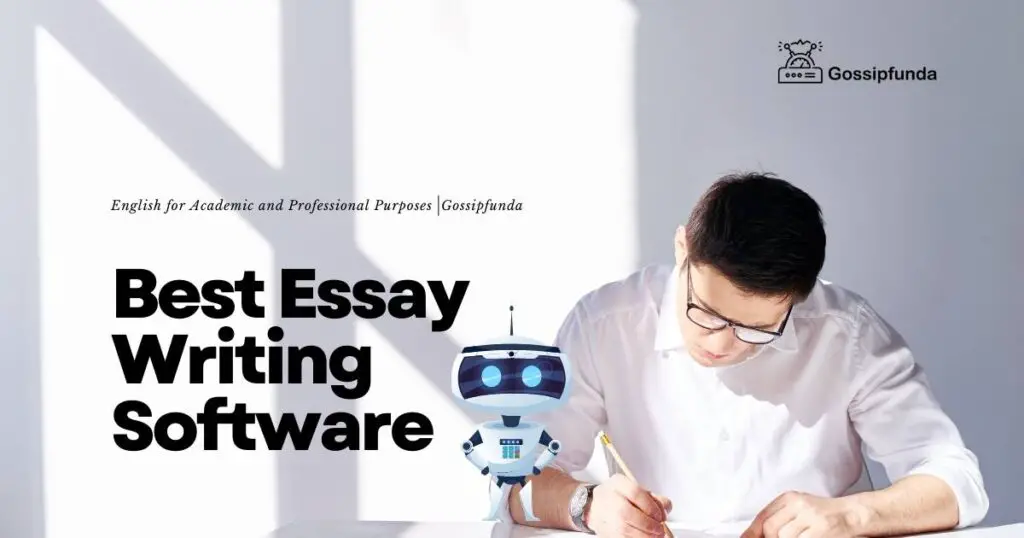 Grammarly
Students can depend on Grammarly if they want to improve their writing ability. This software is very popular as it automatically corrects errors in punctuation and misspellings along with other writing issues. 
This is one of the best choices besides professional essay help. With it, you can make writing easy as it's compatible with all devices and platforms. Grammarly also offers the capability to write in different formats and styles, including academic text. The free version is a favorite of students and writers who work on a budget. Grammarly also has the capacity to compare uploaded content with countless websites to detect and avoid plagiarism. This ensures that the text is completely original. Grammarly has two versions: paid and unpaid. 
The free version has most of the features that the paid or premium version does, except for the advanced grammar checker and the plagiarism detector. Aside from using it as a mobile app, students can also use it as a desktop app for Mac or Windows or as a plugin for Google Chrome.
FreeMind
Students can use this free mind-swapping software to design their essays and projects using the proper structure. FreeMind allows users to keep track of various projects, including time-recording, subtasks, and more. 
Students can use FreeMind to write an essay through brainstorming with the use of colors to indicate which essays they are actively working on and how much they have written. This software is DES-encrypted, a very helpful feature that ensures that the students won't lose their written data while they work. 
Scrivener
Scrivener is a book-writing software tool that combines the features of a ring binder, scrapbook, and typewriter. It combines these useful features to take the book or essay from its outline to the completed draft. 
The features of Scrivener that any essay writer would appreciate include pre-set formatting, automated document listing, corkboards, templates, metatags, file importing, and other cool capabilities.
Hemingway
This is a well-known tool that primarily helps improve the readability scores of essays. But it is also very effective as a proofreading tool for checking various written works. Hemingway highlights complex or lengthy sentences to help streamline the content.
This virtual proofreader helps students make their sentences concise, bold, and clear. When the students upload their content, Hemingway will highlight all the issues it finds, including the use of passive voice, run-on sentences, and comma splices. After fixing all the issues based on the evaluation of this software, the essay will be more effective at maintaining the attention of the readers.
Jasper
Many consider Jasper as one of the best AI essay writing software. Those who have used it can attest that it is an amazing tool not just for writing essays but also for other writing purposes. 
With Jasper, students can write different content, including articles, blogs, reviews, content for web pages, essays, product descriptions, and more. When it comes to essays, Jasper can help students generate a well-written essay in just a few minutes. Another amazing feature of this software is that students can write their essays in any of the languages offered. The AI writing assistance supports over 25 languages.
ProWritingAid
This is a cloud-based editing tool that is ideal for any essay writer who wants to improve their essay-writing skills. They can use it to write essays along with blogging and copywriting. ProWritingAid can identify proofreading issues, correct punctuations, and eliminate errors in written works like essays. This app has two versions: the free and paid versions. 
Students can get more extras when they opt for the paid version. To help them decide, they can try ProWritingAid for 14 days before determining if they want to access the premium features that include optimizing word choices, fixing issues in sentence length, and more.
This software also helps improve the readability of the essay and the writing style of the students while picking up any grammar issues. Students can use this with different types of software and tools too. For the free version, the app can only evaluate 500 words at a time.
Conclusion
College students should expect to write all types of academic papers while completing their courses. To succeed in this endeavor, they need to advance their writing abilities. They also need a good grasp of the issue or topic and superb time-management skills. It's also important to be well-organized and meticulous. Because of so many requirements, students need different types of software to help them create the best writing work possible.