We are providing top tools that help you to record audio, as well as video, in live mode too. Choosing the best screen recording tools-software: free or professional paid versions as per your requirement will change your capability of editing video. Picking the best screen recorders for professionals and regular users is not an easy task, So we are presenting this article to help you.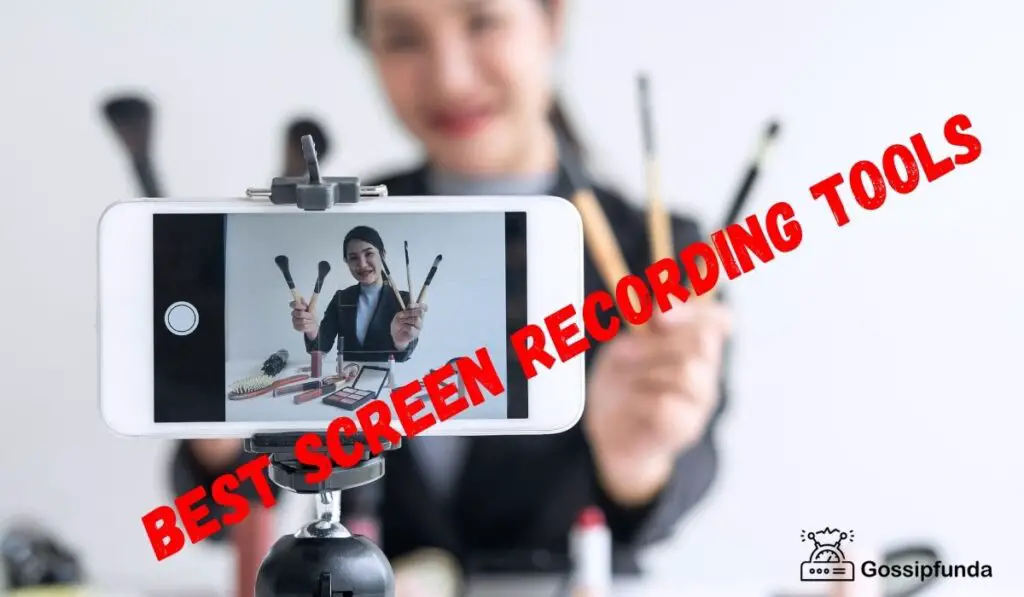 Top 7 Screen Recording Tools For Windows In 2021
2021 introduced the new reality of working: online conferences. Before the pandemic, we only had Zoom meetings in IT companies, but nowadays, even online shops use video services to have productive meetings.
So, with this new working life, we also have got an opportunity to record audio and videos of our online meetings to immortalize them and come back later any time we want. This way, we always have access to every conference, lesson, work meeting, or lecture we ever had. But the thing is that not everyone knows how to record online meetings properly.
If you are that person who wondered how to record a screen during important meetings, streams, or just when you need it and what tools you should use, we are here to help you. In this list, we've collected the best free and paid software for online screen recording to help you with the choice. Let's get to it!
Movavi Screen Recorder
Movavi is undoubtedly one of the best screen recording software that we have available nowadays. It is a paid service, yes, but Movavi offers so much for the little money you pay for this screen recorder.
You can capture a webcam, record audio, take screenshots and save your videos in many HD formats. If you need, you can record only audio, or only video, or everything at once. We also love that you can schedule your recording session, so once the conference starts, you don't need to think about the recording process: Movavi does everything for you. Movavi Screen Recorder will cost you $39,95.
Unfortunately, a video editor does not come with a screen recorder, but Movavi offers an amazing editor for only $19,99 a year if you need it.
ActivePresenter
This screen recorder has it all: it can capture your videos, take screenshots, record audio, and later you can edit everything you've got in it.  Frankly, it is an all-in-one screen recorder that deserves its name.
ActivePresenter offers free and paid versions, with free one only some features are available. For example, you can't have your watermark on videos in the free version. However, the free version has plenty of features, and we use a free version personally. Paid one with advanced, professional features will cost you $199.
But ActivePresenter still has some disadvantages: you can't schedule your recording session, and it works only on the 64-bit version of Windows. If these things do not matter to you, ActivePresenter is an excellent choice for your PC.
OBS Studio
OBS studio is simply one of the top screen recorders on the market. It is a tool of choice among the gamers community, and the best is that it is a free screen recording software.
OBS Studio is an easy-to-use, intuitive tool without a video editor that can capture everything you want on your screen. It can record the full screen, video from a webcam, a part of your monitor, or just a sound. Must watch how we record our video and publish it on Gossipfunda YouTube Channel.
Despite its being an intuitive tool, OBS Studio is still quite an advanced program, so it more fits professionals and can be hard for newbies. Another not-so-great thing about it is that OBS Studio does not have a pause button, so you have to record everything and edit out the rest of the video later. But, in general, it is an excellent tool.
Camtasia
Camtasia is not just a screen capture software, but it is a multitool that allows you to record, edit and spice up any video from your screen you want. It is one of the best recording software options if you are interested in recording lectures, lessons, or other educational content.
You can create interactive elements and quizzes into the videos with Camtasia, and it even has a library of royalty-free images and music. The tool will cost you $249, which is on the top of the market, but you can try it out with a 30-day free trial version before buying.
ShareX
ShareX is a screen recorder for professionals on a budget because this tool has an abundance of features comparable to other paid screen capture software. But it is free!
It has many advanced features, and you can add hotkeys for convenience, export options, and many more. ShareX can record the exact part of your screen you need: one region, only window, the whole screen, etc. It has quick navigation and allows adding effects to your videos.
iSpring Suite
Don't be fooled by the "i" in the beginning: iSpring Suite is software for Windows. Users consider iSpring a perfect tool for online learning and creating various educational clips, video courses, tutorials, and how-to videos.
The program can record not one but two videos at the same moment without any time limits. You can add different effects, edit videos in iSpring, but all the videos will be saved as mp4 files.
It is an awesome tool, but iSpring is quite expensive and costs $970 a year.
FlashBack
FlashBack is one of the simple screen recording tools that is a great choice for work, online learning events, and any other things you have. It is not just a screen recorder, but FlashBack also has a video editor built-in in the program.
The affordable price of $49 gives you an awesome tool with the ability to record multiple screens, save your files in various formats, and add watermarks. It is a great tool for beginners and people who want just basic features from their screen recorder.
Conclusion
All of us need different things from its screen recorder. Some only want a simple video or a sound, and other people need to edit videos online in the chosen software.
We presented the best screen recording tools and software for Windows with built-in tools, or without them, paid and free, easy and complicated. Now the choice is yours, so do not hesitate and download the one you liked the best.