Here we are going in-depth of Grammarly review and Grammarly premium free trial. Grammar, the knowledge about how much you know English is known by this word. I don't mean the parts of speech, the figure of speech, etc… I mean all, the spelling grammar too. The confusion starts with this word. Whether it is 'Grammar' or 'Grammer'? Well, most of us have faced this confusion in life till now at least once.
Though we all have started learning the language as the first thing since our birth, and still, the process of learning language goes on. We started learning English from A, B, C, D….Z, then small words, and the rest is history. Still, there are parts of English where one can have a dilemma of what to use? Whether this is grammatically correct? Are my spellings correct? Do I sound good enough? Etc. Etc.
Grammarly Review:
          Well Hello! Here is the solution for all the above questions: Grammarly. Grammarly is an American multinational technology company. The motto line of this website is, "Everyone can be a great writer." Aren't we all writers deep down? This is a website called www.grammarly.com. The website is developed using a digital tool using AI (Artificial intelligence) along with machine learning and some of its core algorithms. The AI of this website also considers natural language processing. We will further see what it means and where it is useful.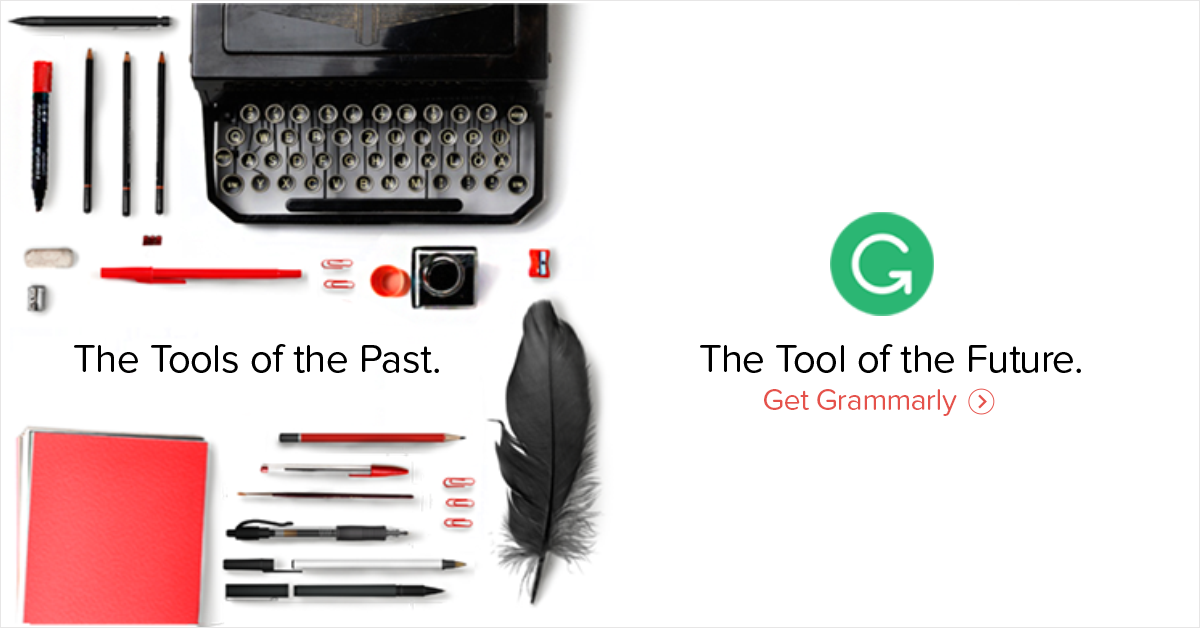 Grammarly has been serving us since July 2009. I said 'serving' because there is an assistant on this website with exclusive features. The key features of this assistant are: Correcting a sentence grammatically, checking of spellings, checking plagiarism, checking whether the delivery of statement sounds good, and many more.
 In short, Grammarly is an expert reviewing our documents for us and makes us sound like a professional. And see our Grammarly Review on each steps.
Don't Miss: best grammar checker free
Taking the first step towards Grammarly:
          Grammarly is an online service. Hence internet connection is an essential requirement. Let us go through the steps to start this. I am using google chrome, and you can use whichever search engine you are comfortable with. In the search bar, type 'www.grammarly.com' this window appears:
          Now to get the benefit of features of this website, Select login and this window appears:
You can select the desired account. And you have completed all of your steps for free access to Grammarly. After choosing a new upload, the window displayed on the screen is as below: 
Here you can type your content, or you can insert your file using upload file on the left dropdown box. The file can be in any format out of .docx, .rtd .txt, and .rtf. Then after performing the required corrections suggested by Grammarly, you can download this file again using the left dropdown. This file is downloaded in .docx format only i.e., word file. You can also do the required changes in this corrected file in word. These are the few basic steps to effectively use Grammarly for a better purpose.
Language preference:
          Though English is one language, area-wise, it has different forms like U.K. English and U.S. English. That issue is also solved here. There are four types of language preference in this tool American English, British English, Canadian English, and Australian English. You can select as per your requirement.
Assistant:
          Who doesn't want an assistant? This tool's assistant feature makes it my favorite tool to check for any corrections required in my writing. The secret of easiness in this tool is due to its assistant. If not needed, you can also hide this assistant using the option 'Hide assistant.' If you want to call your assistant again, it's available for your service at a distance of one click. A green colored oval shape with "Start assistant" can be clicked.
          There are various services available in the assistant. Some of them are available for free, while some require a subscription. Let us have a look at the free services first. Overall score, Goals, Correctness, and Clarity are the free services in the assistant.
Overall Score:
          Here a report of our document is generated. This rates our article considering it overall out of 100. The goal here must be 100 out of 100. This score represents the quality of writing in this document. You can increase it by addressing Grammarly's suggestions. This also includes word count, sentence count, characters count, the reading time of the document, and speaking time of the document.
          A readability score is also given to the document. Considering the word length and sentence length, the readability score is given. This concludes which grade students can easily read and understand the document. This feature is a combinational result of AI and algorithms.
Goals:
 The pop-up window for the goals feature is as shown below:
Here you can set the goals you want to achieve at the end of the document, like what kind of audience you are expecting for your report. Whether it is a formal, neutral, or informal document type, the tone in which your document must sound is also a feature we can set as a goal. The intent of the material, whether it is a story, information, description, or trying to convince through this document.
          The domain is the feature only for paid members in this tool of goals. If you subscribed for a premium membership, and one can get customized suggestions for business writing, academic assignments, and many more.
Correctness:
          The points covered by this feature are grammar, spelling, consistency, punctuation, and fluency. This feature shows grammatically wrong words by highlighting it with red color. The highlighted word or sentence is then displayed on the right part of the screen. When you click on the word from the right part of the screen, the correct form of that word or sentence is suggested. If you agree with the AI of this website, you may correct that in your document by clicking it. There also exists a sliding display bar for correctness. This bar shows the number of corrections required in this document. It is called the number of alerts in this tool.
Clarity:
          The points covered by this feature are conciseness and relatability. This feature helps make your writing easier to understand. The construction of the statement is tested in this feature. This feature makes sure that the statement is clear enough to understand in the first go. I.e., one must not struggle to get the clarity of a statement. A sliding display bar exists here too. The more the bar is filled, the clearer is your document getting.
Perks of being a Premium member:
          One of the best parts of Grammarly Review is the Premium member. The website already gives more than enough features for free. The premium users have the perks of using exclusive features. The subscription for premium membership for Grammarly is monthly, quarterly, or annually. There are various features like Engagement, delivery, plagiarism, and getting expert writing help. Let us see each of its features in brief.
Engagement:
          Replacing a group of words with a single word sounds very smart. Well, this feature helps us to sound smart by compelling vocabulary. The feature also identifies the repetitive statements from the document and rewrites those sentences to add uniqueness without changing the meaning of the statement.
Delivery:
          Five features are included here.
The first is tone detection. Tone detection makes sure the document is sounding the way you want it to.
 The second is confident language. This feature makes sure that the message you are sending doesn't sound lame or under-confident.
The third is politeness. There is a slight difference between sounding confident and sounding rude. This difference can be successfully achieved using Grammarly.
The fourth feature is the formality level. In this modern age of chatting, we may use our chatting language knowingly or unknowingly. But this sounds informal and can be eliminated using Grammarly.
The final feature is the inclusive language. Though the language English has modified with time a lot. There was an era of Shakespeare, and now in the modern era. It is necessary to use an appropriate era of English.
Use the tool now: Click here
Plagiarism:
          The document you wish to publish must be fresh is the requirement of a lot of publishers, we can tell all of the publishers. Also, copying the article is unethical. Hence, these features make sure that the document you have created is original. And this is made sure by checking the particle against 16 billion web pages. See also: Grammarly Plagiarism Checker.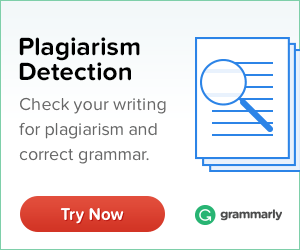 Use the Plagiarism tool: Click Here
Getting expert writing help:
          This the most exclusive feature of the website Grammarly. If you face any technical or non-technical difficulty while using this website. Getting expert help is what comes to your aid. You may get a customized document as per your requirement. In this feature, the Artificial intelligence system is used for customization. What more can you ask other than customizing your text as per needs?
Where can you use this?
          Grammarly is used for rectifying many types of documents like Gmail, Facebook, Twitter, LinkedIn, word document, Notepad document, and any kind of English article. This website is supported by browsers like chrome, Mozilla Firefox, Safari, or Microsoft Edge. It even supports google docs. Keyboards of iOS, as well as Android, can be used as an input means for this website.
          Hence, we can conclude "Grammarly Review", Grammarly is a multifunctional app with multirole usage patterns. Therefore I recommend taking advantage of its premium subscription if possible.