In this article, we will cover the benefits of the Zedge app with some of the reasons and solutions for Zedge not working. The mobile is the one electronic device that we use the most. But when you purchase the mobile, it will be filled with some default design. Everyone wants to make mobile more attractive, and many of us look for custom-made applications and launchers which will add some essence to our mobile. It is not easy at all, because we search on different platforms, and most of them won't match our likes.
If you are a big fan of movies, music-band, bikes, and cars, then you want something that showcases your interest in your friend group. Most of us choose ringtones, and wallpaper to highlight our mobiles for that. You may get bored of the default ringtones, and notification sounds on your mobile. So the next step is to find all these over the internet which is so frustrating to look for numerous websites and apps. It would be so fascinating and cool if we found all those things in place! Right? So Zedge is an official platform where you can find all those things under one roof.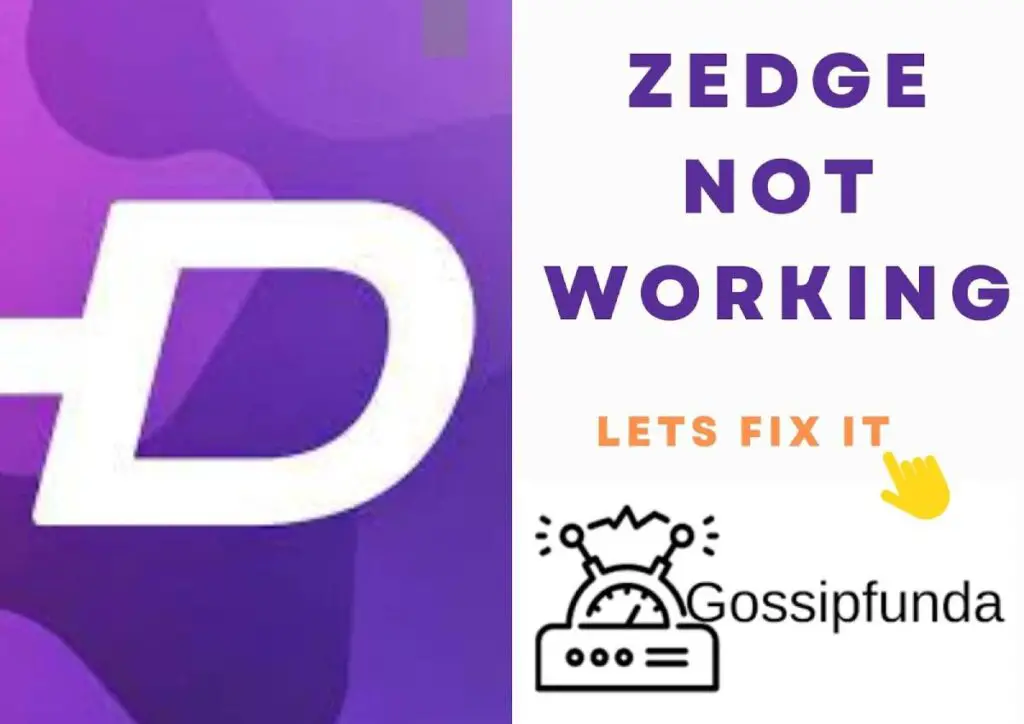 What is Zedge?
Zedge is a free application that provides a vast option of downloadable ringtones, wallpapers, icons, and keyboards with some new features which allow you to customize your mobile. Zedge app is available for Android and iPhone also. It saves most of your time if you are the one who wants to change wallpaper, and ringtones to keep up the vibe. We used to check the trend and find similar content over the internet so that we can use it. But in the Zedge app, all the items are uploaded by users like us.
It is common to face a few application problems when we use any kind of app. So, if you are facing a Zedge not working issue, this article helps you. Let's have a look at the benefits of the Zedge app, then check out some reasons as well as solutions for this issue.
Benefits of Zedge app
1. Easy to use
The app has a good user interface, where it is easy for the user to navigate through the options available. It has a personalized experience that promotes the app in the user community and it is visually appealing. Users can find their needs faster based on their category.
2. All at one stop
You can find wallpaper, icons, ringtones, and many other things in one place no need to spend your time on the internet. Nowadays it is difficult to find the needed thing in one place, this app makes your work so easy.
3. Original content
All the content like ringtones, live wallpapers, and icons available in the application is uploaded by other users, which is original content. You can also upload any pictures, ringtones, or others on the website.
4. Seller platform
The items which you upload on the app can be monetized. You will get some money when somebody downloads that item on their phone. This platform helps the user to make money by creating wallpapers, icons, ringtones, etc.
5. Showcase your talent
Zedge app provides a platform or stage where you can showcase your interest and talent to others. As it is easy to use, just go to the Zedge website and upload them in their respective categories. Others can use them.
Reasons for Zedge not working
Reason 1. Outdated app version
The Zedge app you have on your phone may be an older version. Then it is obvious to face some issues like crashing the app or the app stops working, etc. To find out if any updates are available for installation. 
Reason 2. Installation of corrupted files
The corrupted files can cause working damage and security threats to your device. If you have used an unauthorized website to install them then it is a risky thing. So, try to remove them and install the correct file from legitimate websites or applications. 
Reason 3. Junk data
This junk data might be the foremost reason for the Zedge app not working. So try to clear some unnecessary data and files, and clear the cache, which reloads the app from scratch. This also releases some storage space.
Reason 4. Malware attack
A malware attack is a cybersecurity attack where malicious software performs some unauthorized actions in your system without your notice. It is used because it contains all kinds of malicious software and viruses. Some reasons like stealing personal data by tricking the victim, and other financial or credit card data. So it is important to take some prevention methods for disabling malware.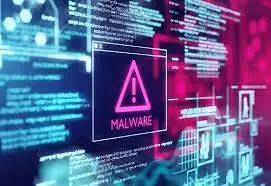 Reason 5. Software update problem
The minimum requirement needed for the Apps to work includes the software of the device. If it is not meeting the requirements then you may have some issues like crashing of apps, or sudden stops. So it is important to update your device's software as and when new updates are released. 
Reason 6. Device incompatibility
The hardware components of the device must meet the basic requirements. If you think it is incompatible either resolve it or get the device with minimum requirements to use the Zedge app without any issues.
Reason 7. Not using VPN
If you don't have VPN then your internet speed is reduced. Along with this, your device may be prone to hackers, data stealing, and others. So it is recommended to use any VPN on which you are browsing the internet or using any app. There are lite VPNs available, which are easy to use.
Solutions for Zedge not working
Method 1. Update the app
It should be the first method to check when an app is not working. Because the update may be bugged or it might not be stable. So try to update it from the Play Store or Apple store. Before that, first, clear the data and cache of the Zedge app. If you need help updating the app, follow the below steps, or else you can do it on your own.
Android:
Open the Play store on your Android phone.
On the search bar, type Zedge. It will show the Update button click on it.
Once the installation is done, try to see if the Zedge app is working or not.
iPhone:
Open the Apple store on your iPhone.
Type Zedge at the Search bar, then click on the Update button.
On completing the installation, check whether the Zedge app is working or not.
If suppose it won't work, try out other solutions also.
Method 2: Restart the phone
If you are sure that you have updated the Zedge app, then restarting the phone could solve it. Restarting the phone closes all the running apps and loads them from scratch. It is a soft reset where there is no risk of losing any data.
Method 3: Clear cache
A cache is a component that stores some data so that we can get it faster in the future. Sometimes this may contain old data, which will affect the working of apps. Clearing the cache cleans some storage space, and may reset a few data and settings. It is a troubleshooting method when an app is not working as needed. Follow the steps if you need them.
Android:
Open Settings on your device.
Now open Apps.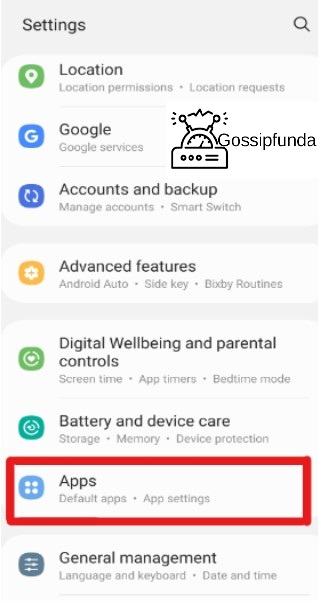 Search the Zedge app from the list and click on it.
Tap on the Storage option.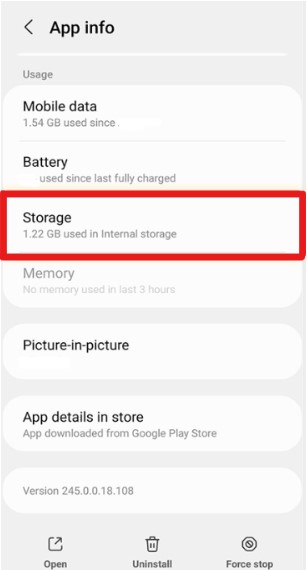 Click on Clear cache if you want you can clear data before clearing the cache.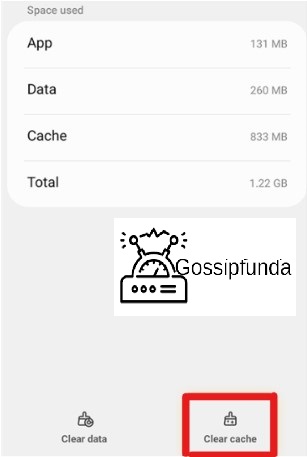 iPhone:
Open Settings on your device.
Go to General, then tap on iPhone Storage.
Search the Zedge app and click on it.
Tap the Offload App button.
After this, you can restart your phone. And check the working of the Zedge app.
Method 4: Force stop and Restart the phone
If the app starts to stop abruptly, try force stopping it which stops the app from running and starts it from loading all the files. Follow the below steps to force stop.
Android:
Open Settings on your Android phone.
Open Apps.
Search the Zedge app to force stop.
Click on the Force stop button.
After that Restart your phone.
iPhone:
Open the App switcher on your iPhone.
Search the Zedge app to force stop.
Swipe up and then Restart your iPhone.
Method 5: System update of your device. 
The system should be updated from time to time for a smooth workflow. The updates will have new features, solutions for previous bugs, etc. This is the reason the companies release the software or system update at an interval. While updating software you may face a Signature verification failed error, kindly resolve this on priority. So to update your device follow the steps below.
Android:
Open Settings on your phone.
Click on About phone.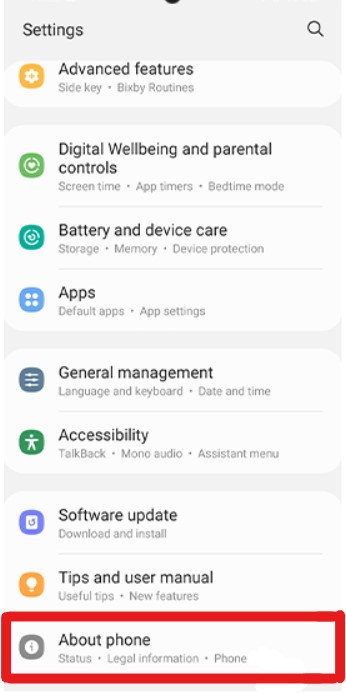 Click Software information from the list.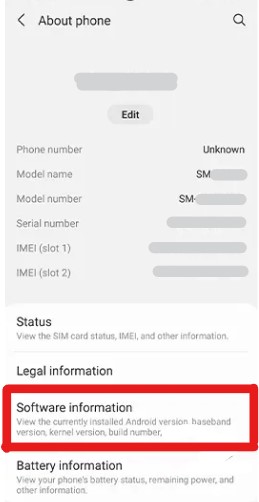 (Here you can see the Android version. UI version and other information, if it is not the latest version, continue with the next step.)
Open the Settings app on your Android phone.
Search for the software update option. In some cases, the option might be called System update.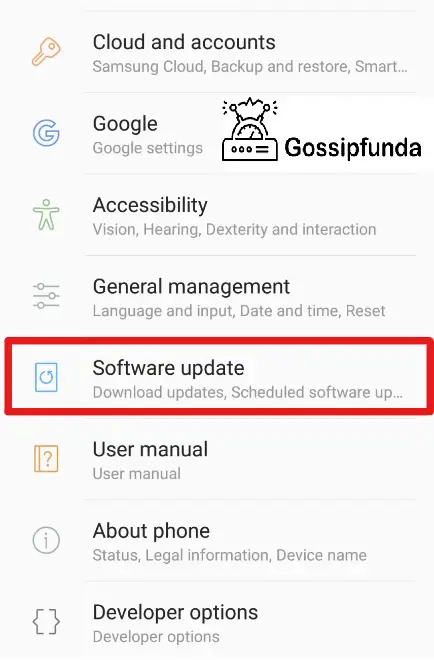 Click on Download and Install. (It will check for updates, if it has the latest update it will inform you that "your phone is up to date". If there's an update, you can follow the on-screen instructions to download and install it.)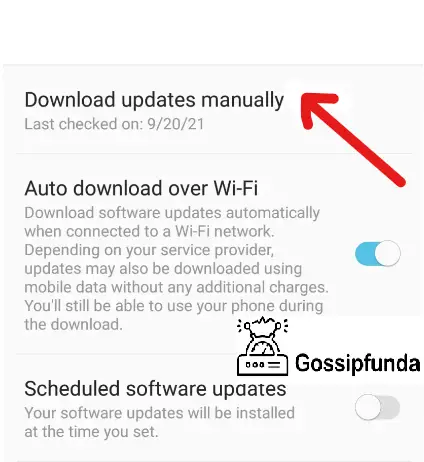 iPhone:
Open Settings on your iPhone.
Click on General then tap on Software Update.
Click on the software update. (If it has more than one update available, tap on the one that you want to install.)
Click on install now. If it shows Download and Install, tap to download and enter the passcode then click on install.
Method 6: Use a VPN
If you are experiencing wallpapers not uploading or other similar errors. There are chances that your mobile mechanics are forcing you to stop the app from connecting with its server. So use some VPN application, turn it on and then load the Zedge application which will work fine. You can use any VPN or even the lite version of it, which takes less memory space and works faster. VPN protects your IP address and Identity. Even it protects your data that could be stolen by hackers.
Conclusion 
In this article, you got to know the reasons and solutions for Zedge not working. The mentioned solutions are easy for users to fix the issue. Along with this, you got to know about the benefits of the Zedge app. Even though we use numerous apps for our needs, the Zedge app provides all the needs for one to customize the mobile. If you find anything is missed or have any queries feel free to comment on them.
FAQs
1. Zedge App Fix Servers cannot be reached?
This error is found in a few scenarios, you can fix it with this solution. Firstly uninstall the app, and reinstall it again. After that enable your mobile data, then clear data and cache by going Settings > Apps > Zedge >Storage > click on clear data and then click clear cache. Finally, open the app and use your email for it. If this won't work, first force stops the app and then clear the cache. At last, restart your mobile. Or there is a chance that the Zedge Application server is low, wait for some time and try again.
2. How to fix your device that isn't compatible with this version of android?
There could be many methods to resolve it, but two more methods will be mentioned here. The first one is to update Android OS by Settings > Software update > From here download and install the latest update. Then try to install the app from the Play store. The second one is to clear the cache of the Play store, find the Google play store, press and hold > Tap on the "i" button > Click on storage > now Clear the cache. Now try to install Zedgr from the Play store. After this play store may work slowly because everything is loaded from scratch. 
3. Can a user upload the ringtone on Zedge?
Yes, you can and even you can monetize it. To do so open the Zedge Artist page, then click on Add content inside the Ringtone section. Now tap on Choose files and navigate to the location you stored the ringtone. You can upload one or multiple files, then click "Open". Audio files must be MP3 files with a duration of 30 seconds or less. If the file is not in the proper format it will display a red exclamation mark and it will not be uploaded. After you upload the file, it is available for everyone.