So, we all know YouTube gives us money in our uploaded videos by showing their advertisement on that video. So, more views mean more advertisements and it all means more videos. In this article, we will learn about how you can double-triple your YouTube income through Ezoic easily. This content will help you to search for a youtube alternative.
What Is Ezoic?
Ezoic is a new way to get paid for your content for video. It is a platform that allows you to monetize your blog or website by selling advertising space. You can choose to sell banner ads, text ads, or both. You will also have the option to sell direct sales. Ezoic offers a simple and easy-to-use interface that makes it easy to set up your account and start earning money( Monetization).
Double-triple money through Ezoic
So, as you know there are two methods to earn money on YouTube. The first one we all know is the Google AdSense method. In this YouTube put some Google AdSense advertisements in your video and you will get money for that. The second method is that we put some affiliate product links in our video description and when people click and open this link you will get money for that. So these are two normal methods to earn money from YouTube. Now we will discuss a new method. You must be thinking we use any other 3rd party apps instead of Google AdSense to show advertisements. No, this method is not like that one. We have another unique method. In this method, we will upload the same YouTube video on another platform and that platform will give us money by showing Google Advertisements. This platform is called Ezoic.  
How to use Ezoic
Now we will discuss how we can work on Ezoic. First, click here, and you will redirect to the website of Ezoic. Sign up if you are new to ezoic and fill all the required things. Now when you open that website you see a lot of buttons on the home screen. Click on the video beta button. Now click on the turn on the button showing in the right of the screen.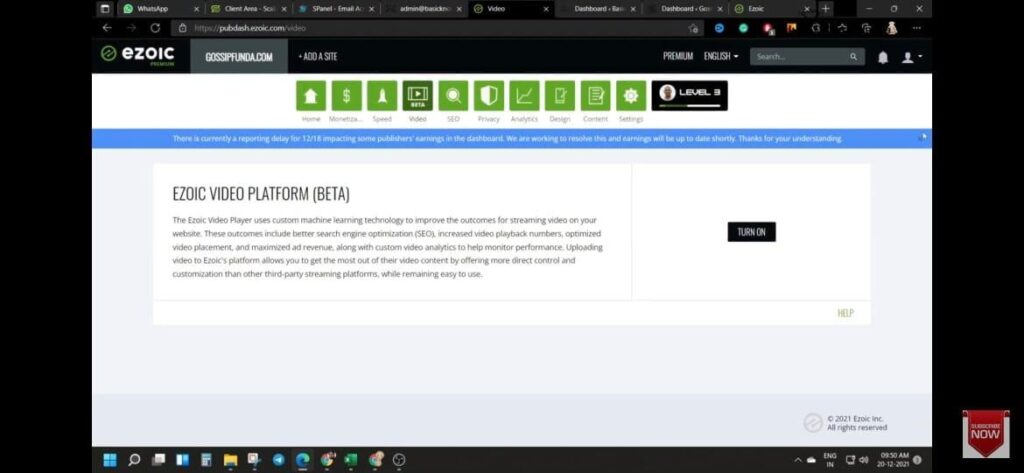 Read the video content agreement and after that click on the accept button. We have to upload our video now. In this, you have to upload a video just like you did on YouTube. Browse your video from your PC and upload it. You can change the title, description, and thumbnail here too.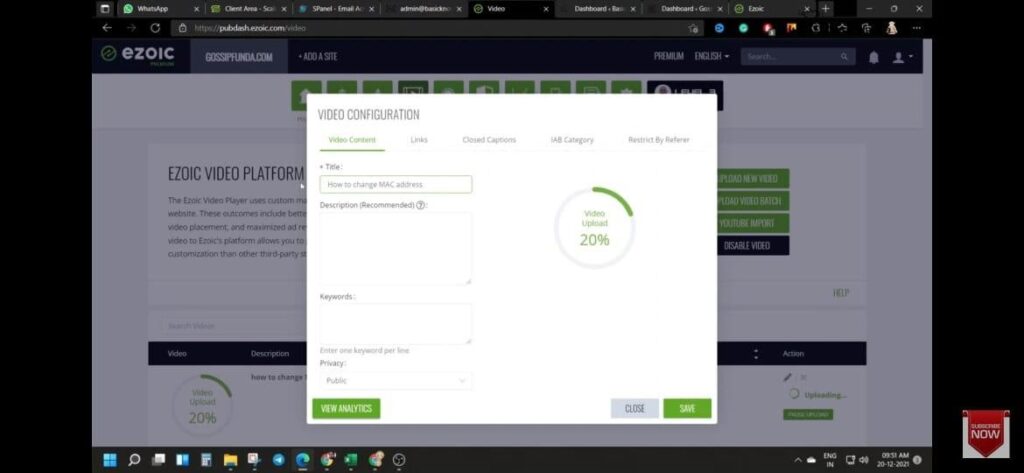 Now your video is uploaded on the Ezoic platform. If the SEO of this video is good then this video will also show on google. Now you make double income through it. The advertisement shown on Ezoic will give you money and the advertisement shown on YouTube will give you money too. That's how you will make double money by 1 single video. 
How to make money from double to triple
If you already have a website and you have written some related content there. You can embed your ezoic uploaded video there. First, download the Ezoic chrome extension from the chrome web store. 
Now log in to the Ezoic account here in this extension. After logging in go to the video section in Ezoic and click on the active placeholder.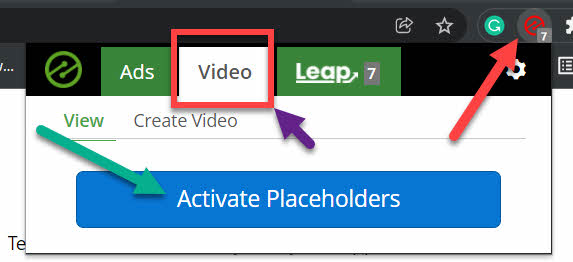 Now search the topic which you have written and edit it. Select the placeholder location. Now click on where you want to embed your video and just by one click your video insert option will show there. Now click on insert here and choose the option by your choice. 
After selecting the settings click on save on placeholder. This video will not play here because we are on the edit page right now. If you want to see this video play, open this website on the incognito tab and your video will play with ad there. This is how you can double-triple your YouTube income through Ezoic.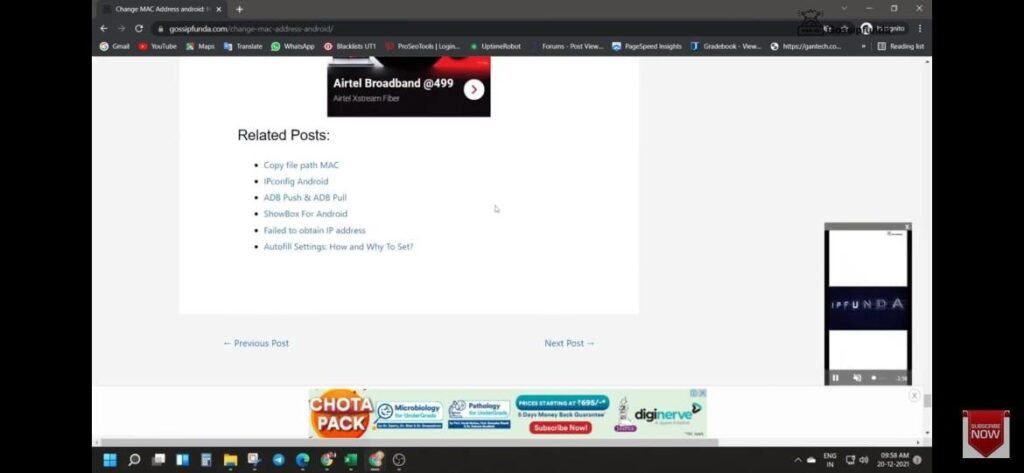 How to import video directly from YouTube to Ezoic
Now if you don't want to upload the video on your pc on Ezoic and want to import video from YouTube. Here's how you can do this. Click on the YouTube import option on the Ezoic video beta page. Now click on go to YouTube authorization. Now click on authorize importing. Select your google account and after a click on continue. After authorization click on the YouTube import option at the top. Now there you will see all your YouTube videos.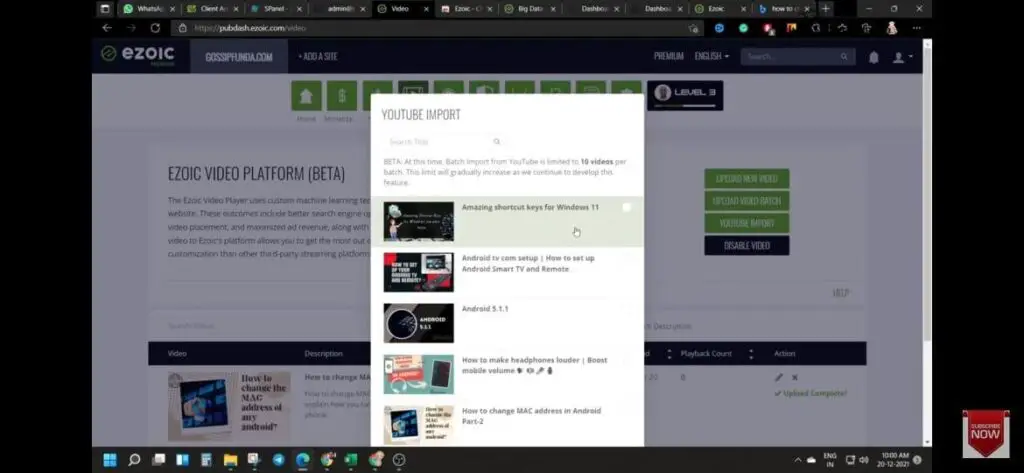 You can only import only 10 videos at a time. After selecting click on save. Now you don't have to set a thumbnail or other settings which you set before by selecting from pc. Now your video will upload from YouTube to Ezoic. Keywords, descriptions, and all other things will be auto-updated by this method. 
After uploading the video will take time to process just like YouTube. After this click on save. Now you can earn money from YouTube and Ezoic too and if you have your own website, you can embed this video there too. You can also select the autoselect placeholder videos option this will help you to embed the video on your website. If you have a lot of videos to upload on Ezoic this option will help you there. You can make a playlist too here and can add videos to this playlist. 
Conclusion:
Sometimes the money we get from YouTube is not enough. We need more methods to earn money from YouTube videos. In this article, we talked about double-triple your YouTube income through Ezoic. Hopefully, this article increases your knowledge. You can also subscribe to our YouTube channel Gossipfunda for more amazing tips and tricks.