Hulu is a prominent name in the on-demand video streaming industry. Since its inception in 2008, it has cultivated a large user base and boasts an extensive collection of media content. Hulu is more than just an entertainment platform; it's a revolutionary tool for cord-cutting, providing an affordable and convenient alternative to traditional cable TV. This article delves into what Hulu is, exploring its features, cost, availability, and more.
What is Hulu?
It is a United States-exclusive, on-demand video streaming service with over a decade of existence. With a subscriber base of more than 40 million, it ranks among the largest and most recognized streaming platforms in the country. Unlike many of its global competitors, Hulu differentiates itself through its unique blend of features and offerings. From hosting an enormous library of movies and TV shows to providing live TV streaming, Hulu is a robust platform for varied entertainment needs.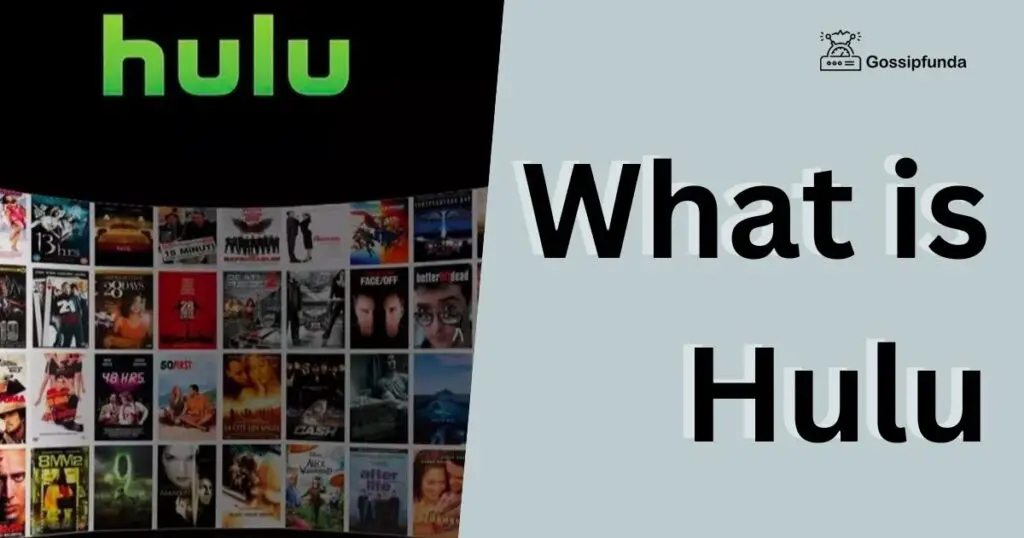 Creating Your Hulu Account: Step-by-Step Guide
Establishing a Hulu account is a straightforward process that can be done within a few minutes. Whether you're signing up via a web browser or the Hulu app, here's a detailed guide on how to create your Hulu account.
Step 1: Visit Hulu's Official Website or Download the App: The first step involves visiting Hulu's official website. If you're planning to stream on a mobile device or smart TV, download the app from the relevant app store (Google Play Store for Android devices or Apple App Store for iOS devices).
Step 2: Click on Start Your Free Trial: On the Hulu homepage, click on the "Start Your Free Trial" button. This will lead you to the subscription plan page.
Step 3: Choose Your Preferred Plan: On the subscription plan page, you will see a list of all the available Hulu plans. These range from the basic ad-supported plan to the ad-free and Hulu + Live TV options. Select the one that best suits your viewing habits and budget.
Step 4: Create Your Account: After selecting your plan, you will be asked to enter your email address, password, name, birthday, and gender. Make sure to provide a valid email address, as you'll receive important account information and updates from Hulu via email.
Step 5: Set Up Your Payment Method: Next, you'll be asked to input your payment details. Hulu accepts multiple payment methods, including major credit and debit cards, PayPal, Venmo, and Hulu gift cards. Fill in the details accurately to avoid any payment issues down the line.
Step 6: Personalize Your Experience: Once your payment is successful, it will ask you to select your favourite genres to personalize your viewing recommendations. You can skip this step and do it later from your account settings.
And there you have it! You've now successfully created your account. Start exploring the extensive library of movies, TV shows, documentaries, and more that Hulu has to offer. Happy streaming!
Unique Aspects of Hulu
One distinct feature that sets Hulu apart from most streaming services is its incorporation of ads. While this might be off-putting for some, it helps to keep the subscription costs low. Furthermore, Hulu caters to its audience's diverse needs by offering premium add-ons for additional services such as unlimited simultaneous streams, extra TV channels, and more.
Understanding Hulu's Functionality
Navigating Hulu's interface is relatively straightforward. Once subscribed, you can access content through a range of devices such as smartphones, tablets, and smart TVs. It also ensures smooth streaming by providing recommended internet speeds for different types of content, ensuring users have a seamless experience.
Evaluating Hulu's Value
Is a Hulu subscription worth it? That's a question many prospective users ponder. The ad-supported plan, priced at $7.99 a month, is considered one of the best value-for-money options in the streaming industry. While the ad-free version costs almost twice as much, it might be worth considering if you have a lower tolerance for advertisements. Ultimately, It's value hinges on your specific entertainment needs and budget.
Hulu's Global Availability
Currently, It is only available in the United States. While talks of international expansion have been ongoing for some time, no definitive steps have been taken as of yet. In the meantime, international audiences can access content previously exclusive to Hulu through Disney's Star brand, available in markets outside the U.S.
Unravelling Hulu'sPricing and Plans
Exploring the multitude of streaming options available today can be quite overwhelming, and it's essential to understand what you're signing up for. Hulu's pricing and plans structure offers a variety of choices, ranging from ad-supported to ad-free and live TV options.
The most basic Hulu plan is available at $7.99 per month. This ad-supported plan provides access to Hulu's full streaming library, including thousands of movies and TV episodes. You can even save by opting for an annual subscription at $69.99, which effectively brings your monthly cost down.
If commercials are a pet peeve for you, consider upgrading to Hulu's No Ads plan. At $14.99 per month, this plan gives you all the content offered in the basic plan, but without the interruption of ads. An additional advantage of this plan is the ability to download shows and movies for offline viewing.
For sports enthusiasts and news followers, It offers a Hulu + Live TV option. Priced at $69.99 per month, this plan offers over 75 channels, including local networks, along with Hulu's entire streaming library.
It also offers bundle options in partnership with Disney Plus and ESPN Plus. The trio bundle includes Hulu (with ads), Disney Plus, and ESPN Plus for $13.99 per month. For an ad-free experience, you can opt for the premium trio bundle at $19.99 per month.
Moreover, It also allows for add-ons, such as HBO Max, Showtime, Starz, Cinemax, and ESPN Plus, to further customise your viewing experience. These come at varying additional costs, providing you with even more content options.
Hulu's diverse pricing and plan options cater to a wide range of user preferences, ensuring that everyone can enjoy their favourite shows, movies, and more at a price that suits their budget. Whether you're just dipping your toes into the world of streaming or are a seasoned viewer, Hulu offers plans that can fit your unique viewing needs.
Hulu Downloads: Your Guide to Enjoy Shows and Movies Offline
Streaming on Hulu offers a treasure trove of entertainment. But did you know you can also enjoy Hulu's content offline? That's right! It allows users to download selected shows and movies, perfect for times when you're on the go or without stable internet access. Here's your step-by-step guide on how to do just that.
1. Starting Your Download Journey: Firstly, ensure you're subscribed to the right plan. Hulu's download feature is only available to users on the No Ads ($11.99/month) or Hulu + Live TV ($64.99/month) plans. If you're not, consider upgrading your subscription.
2. Finding Downloadable Content: Next, you're going to want to locate the content you wish to download. Not all content on Hulu is available for download due to licensing restrictions. To find downloadable content, tap on the "Downloads" tab on your screen and select "See What's Downloadable."
3. Downloading Your Selected Content: Once you've found the show or movie you want, simply press the download icon. For TV shows, you'll need to download individual episodes. Your selected content will begin downloading.
4. Accessing Your Downloads: You can find your downloaded shows or movies in the "Downloads" tab. The content will stay in your library for 30 days or two days after you start watching it, whichever comes first.
5. Managing Your Downloads: Lastly, remember to manage your downloads to avoid storage issues. After watching, delete downloaded content by going to the "Downloads" tab, choosing the show or movie, and clicking "Remove."
With these steps, you're ready to enjoy your favorite Hulu shows and movies offline. Happy watching!
Premium Add-ons
For an additional monthly fee, It offers several premium add-ons that enrich the streaming experience. These add-ons include extra channels like Cinemax, HBO Max, Showtime, Starz, and ESPN Plus. They allow for more personalized entertainment, ensuring subscribers have access to content they are most interested in.
Hulu Plus Live TV
It is a feature that differentiates Hulu from many other streaming services. It provides access to over 75 local and national channels, acting as a bridge between traditional cable TV and the modern world of cord-cutting. This feature offers users the opportunity to keep up with their favorite local news and sports channels without the need for a conventional TV subscription.
Conclusion
In conclusion, It is more than an on-demand video streaming service. It's a versatile entertainment platform that caters to a variety of needs. Whether you're a movie buff, a TV show enthusiast, or someone who values keeping up with local news and sports, Hulu has something to offer. Despite being exclusive to the U.S., its large subscriber base and extensive content library make it a significant player in the streaming industry. As the landscape of digital entertainment continues to evolve, it stands as a reliable and value-for-money choice for cord-cutters and streaming enthusiasts alike.
FAQs
What exactly is Hulu?
It is a popular on-demand video streaming service, mainly available in the United States, known for its extensive content library.
Is Hulu available outside the US?
As of now, Hulu only operates in the United States, including some US territories overseas.
How much does Hulu cost?
Hulu offers various plans, starting at $7.99/month for the ad-supported version and going up to $64.99/month for Hulu + Live TV.
Does Hulu offer a free trial?
Yes, It provides a 30-day free trial for its basic and premium ad-free service and a 7-day free trial for Hulu + Live TV.
Can I download shows and movies from Hulu?
Yes, if you subscribe to Hulu (No Ads) or Hulu + Live TV, you can download selected content to watch offline.
Does Hulu have ads?
It offers both ad-supported and ad-free subscriptions. The basic plan includes ads, while the premium ad-free plan does not.
Does Hulu work with VPNs?
It does not officially support VPNs. This means that if you try to watch Hulu using a VPN, you might face difficulties.