Are you a music lover? Does the thought of uninterrupted, high-quality streaming sound like music to your ears? Then, it's time to delve into the world of Spotify Premium. This top-tier music service is a gem in the crown of audio streaming platforms, known for its fantastic personalised playlists and uninterrupted music access. Whether you're a solo music enthusiast, a part of a dynamic duo, a family of tune lovers, or a student wanting to unwind after long study sessions, there's a Spotify Premium plan tailored for you.
In this detailed guide, we will explore Spotify Premium, its cost, and how it stacks up against its competitors. So sit back, grab your headphones, and let's uncover the true value of Spotify Premium. Trust us, by the end of this guide, you'll be ready to groove to the rhythm of Spotify's unbeatable features!
Unfolding the cost of Engaging with Spotify Premium
Spotify Premium, with its diverse range of offerings, is a preferred choice for many music enthusiasts. Each tier of the Spotify Premium service caters to different user needs while also providing enhanced features compared to the free version of Spotify. Understanding the costs associated with Spotify Premium can help you make an informed decision about which plan best fits your listening habits and budget.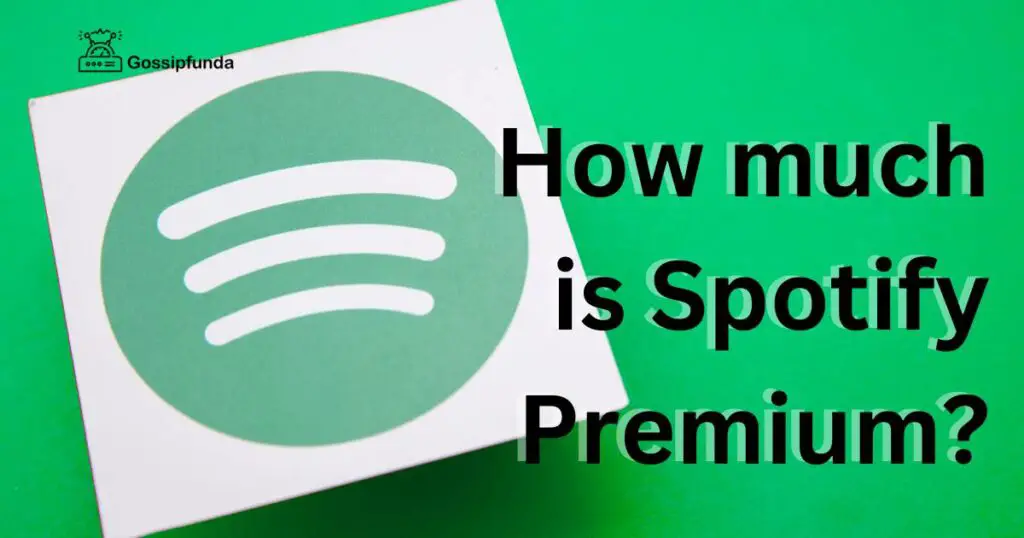 1. Spotify Individual – Premium Experience Tailored for You
For individual listeners who want unrestricted, ad-free access to Spotify's extensive music library, the Spotify Individual plan, priced at $9.99 per month, is the go-to choice. This plan does more than simply removing the disruption of ads from your musical journey. It allows you to download songs for offline listening – an essential feature for those with an inconsistent internet connection or for when you're travelling. Furthermore, this plan offers on-demand playback, enabling you to listen to your desired music whenever and wherever you want, making it a worthwhile investment for dedicated music lovers.
2. Spotify Duo – Sharing the Joy of Music
The Spotify Duo plan, priced at $12.99 per month, caters to two users residing under the same roof. It provides two separate Spotify Premium accounts, ensuring personal listening preferences remain intact. Spotify Duo adds a special feature – a regularly updated "Duo Mix" playlist. This playlist incorporates songs that both users enjoy, contributing to shared musical moments and discoveries. It's a perfect blend of individual and shared listening at a cost-effective price.
The Spotify Premium plans, with their diverse range of features and reasonable pricing, offer an engaging and value-for-money experience to different types of listeners. With plans tailored to individual, duo, or family settings, Spotify ensures that the joy of music can be appreciated in solitude or shared with loved ones. So, whether you're a solo listener or someone who enjoys sharing their musical journey with others, Spotify Premium has a plan tailored just for you.
3. Spotify Family – The Group Plan
If you and your family members are all avid music listeners, then Spotify Family is a suitable option. Priced at $15.99 per month, this plan includes up to six individual Spotify Premium accounts. Each member of the family enjoys their personalized listening experience, without ad interruptions, and with the ability to download songs for offline playback. Unique to this plan is the "Family Mix" playlist, curated by Spotify's algorithm based on the collective music taste of your family. Plus, for the little ones, a Spotify Kids app offers child-friendly content.
4. The Spotify Student Plan: A Helping Hand for Students
For college or university students, Spotify offers all the perks of its premium service at a discounted price. At just $4.99 per month, the Spotify Student plan combines all the benefits of the Individual plan, including ad-free listening, song downloads, and on-demand playback, but at half the cost. In the United States, this plan also comes with access to a Hulu (ad-supported) plan and Showtime. This offer lasts for a maximum of four years, providing an affordable musical companion for your educational journey.
Each Spotify Premium plan comes with its unique offerings and is priced accordingly. Catering to individual listeners, duos, families, and students, Spotify Premium ensures that everyone gets a personalized, ad-free, and engaging music listening experience that fits their budget. The cost of Spotify Premium, therefore, extends beyond the price tag – it's an investment in a richer, more satisfying, and personalized musical journey.
Spotify Versus Other Music Platforms
1. Comparing Spotify and Apple Music
Apple Music is a noteworthy rival to Spotify. This platform, boasting over 70 million songs, offers a crisp, high-quality audio experience. Unlike Spotify, Apple Music doesn't provide a free, ad-supported version. Subscription plans are classified as Individual, Family, and Student. The Individual plan is priced at $10.99 per month, slightly higher than Spotify Premium Individual. Apple Music's Family plan, offering services to up to six people, costs $16.99 per month, which is $1 more than Spotify's equivalent.
2. Deezer: A Formidable Challenger
Deezer is another strong competitor in the music streaming market. It offers a free, ad-supported version like Spotify and a selection of premium plans, including Deezer Premium, Premium Annual, Student, and Family. The Deezer Premium plan comes at $10.99 per month, giving listeners ad-free music, downloadable for offline listening. Deezer's Family plan, offering services for up to six family members, is priced at $17.99 per month, slightly higher than Spotify Family.
3. Pandora: An Old Player in the Game
Pandora, an earlier entrant into the streaming industry, also offers a variety of plans. Pandora Plus, priced at $4.99, provides ad-free personalized stations and limited offline listening. The Pandora Premium Individual plan, costing $9.99 per month, offers ad-free music, unlimited skips, and unlimited offline listening. Their Family plan is a dollar cheaper than Spotify's, costing $14.99 per month for up to six accounts.
4. Tidal: Prioritizing Sound Quality
Tidal, another music streaming platform, differentiates itself through its sound quality and artist-listener relationships. The basic Tidal HiFi plan costs $9.99 per month and offers high sound quality, ad-free music, offline listening, and more. Tidal HiFi Plus, priced at $19.99 per month, offers "innovative audio formats" and direct artist payouts.
each platform has its unique selling points, and the choice comes down to personal preferences and requirements. From price to sound quality, user experience to additional features, these factors shape the competition in the music streaming industry. Spotify, with its diverse plans and user-centric features, certainly holds its own in this crowded market.
Conclusion
In essence, Spotify Premium offers an array of subscription options to cater to every user's unique needs. Whether you're an individual, sharing space with a loved one, part of a larger family, or a student, Spotify has you covered. The costs vary from $4.99 to $15.99 per month, depending on your specific requirements.
In the competitive landscape of music streaming services, Spotify stands tall, providing a balanced offering in terms of price and features. The cost of Spotify Premium presents great value, considering the quality and range of services provided. It's your passport to a universe of music and an escape from the intrusion of advertisements. So, take a dive into the world of Spotify Premium, because music is always a good idea.
FAQs
What is Spotify Premium?
Spotify Premium is a paid subscription to Spotify's music streaming service. It offers ad-free listening and offline playback.
How much does Spotify Premium cost?
The cost depends on the plan you choose. Individual, Duo, Family, and Student plans range from $4.99 to $15.99 per month.
What are the benefits of Spotify Premium?
Premium users enjoy uninterrupted, ad-free music, offline listening, and higher sound quality. Also, they have unlimited song skips.
How does Spotify Premium compare to other music platforms?
Spotify Premium competes closely with Apple Music, Deezer, Pandora, and Tidal in terms of price and features.
What makes Spotify different from other streaming platforms?
Its algorithm-based playlists, such as Discover Weekly and Daily Mixes, offer a personalized listening experience.
Can I share my Spotify Premium account?
You can share with one other person on the Duo plan, or up to five family members on the Family plan.
What's the catch with the Student plan?
The Student plan lasts for four years. After that, it converts to a standard plan, unless you cancel it.