It is crucial to establish the practice run iPhone or any other mobile diagnostics checks as phones begin to age. The importance of this is considerably greater for all those who resell second-hand cell phones. Our cell phones occasionally start slowing down or function strangely. People either can't or don't have the patience to diagnose what's wrong with them, so they acquire a new one. For the cell phone industry's benefit, several of these issues are quite simple to resolve. Several mobile phone businesses make a profit by purchasing used phones at a discount, repairing them, and then reselling them. The sole problem?
How to identify the precise issue with the device so how you can repair it to get the most use out of the device. Fortunately, there are a variety of techniques to do mobile diagnostics checks to identify the problem. If you've never performed a diagnostic test with your own smartphone, you should. This is especially important if your phone is getting older or if you just bought a "new" smartphone and want to assess its condition.
Testing methods are also beneficial when your gadget starts to perform worse but you are unable to identify the cause. A diagnostics check can highlight precisely the problem with your device or at the very least highlight enough information to send you on the appropriate path, as opposed to utilizing intuition to debug the various capabilities on your device until you find a solution.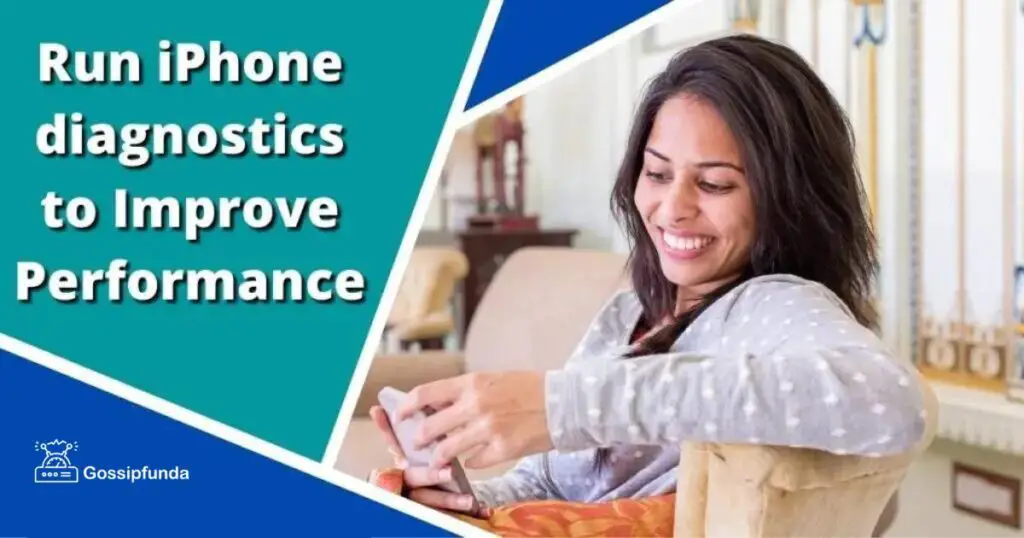 Many people are ready to sell their phones and buy new ones when they experience problems with their phones. Since many iPhone faults are simple to fix, saving all that money is possible. Some issues we encounter with our phones, such as water damage, do necessitate a new phone. However, the majority of problems may be quickly identified and fixed by performing a hardware check to determine the exact cause. Additionally, companies buying and selling iPhones have to guarantee that all the devices they offer for sale are fully functional. They must be able to quickly identify problems using their items so they can correct them and sell them for more money.
How to Test the Hardware of an iPhone
You may perform iPhone diagnosis on your phone in a few different ways. You can choose to contact customer care, conduct remote testing, or buy diagnostic software, depending on your needs.
Consumer Assistance
Contact Apple customer care or visit your neighbourhood Genius Bar. It is not possible to check your phone hardware over the phone if you are on iOS 10. You must go to an Apple store. Users using iOS 10 require the assistance of a Genius (Apple technical support) to access diagnostics.apple.com.
On your iPhone, enter diagnostics: into Safari. You will enter the service ticket number provided by the customer support person into the relevant field on your phone. Once the screen alerts you to the problems, you can go from there if you know how to use the right tools for hardware troubleshooting.
Virtual testing
On your iPhone, you may also conduct remote mobile testing. It's a terrific choice for someone wanting to buy an iPhone because you do not need the phone to accomplish it. Before spending money on it, you may discover all of its flaws. Everything you need is the device's IMEI number, sometimes known as the social security number of your phone, or International Mobile Identity. The 15-digit IMEI code, which is exclusive to each smartphone, enables them to connect to cell phone networks. It can reveal a device's whole history, including whether or if it has ever been stolen or reconditioned. 
Detection Software
Businesses that purchase and sell used iPhones require to test a lot of phones should choose this option. You can use a fast and simple diagnostics tool rather than wasting time opening Apple customer care tickets or keying in lengthy numbers for remote testing. Our program will check your phones for a wide range of test criteria, such as the hardware test for the iPhone, the WiFi, Bluetooth, and mobile signal strength tests, the microphone, and speaker capabilities, and much more. Additionally, our program will provide a print-out of the certification that you can provide with the phone so that your customers know precisely what they are purchasing. What's best? Everything happens in less than two minutes.
Why Should I Run a Hardware Diagnostics on My iPhone?
Purchase or Sale of an iPhone
Make sure the iPhone is in proper functioning order before buying or selling it. If not, you will have to tell the customer precisely what they are getting. Make sure you do everything in your power to be as transparent as possible because the buying and selling of cell phones can occasionally be perceived as sketchy. To run an iPhone core diagnostics testing is one way to achieve this. You should also ensure that any sensitive information is destroyed before selling the phone and be open and honest about any issues the phone has. As an alternative, you can use an iPhone diagnosis test to determine what is wrong, correct it, and increase the utility of your phone. Take the extra effort to address issues with your device to obtain a higher return. The majority of iPhone problems are rather simple to fix.
Security/ Insurance
Run diagnostics tests frequently can guarantee that your iPhone is in excellent condition throughout its lifespan. Your phone will stay in good shape and have a high resale value if you can immediately spot problems with it before they influence other components of the phone.
What the iPhone Diagnostics Can Find
It is essential to perform an iPhone device analysis as soon as you identify an issue with your phone. Execute an iPhone inspections test right away if your GPS isn't operating correctly, your battery life isn't what it used to be, or your calls are dropping. The iPhone diagnostics test can reveal a number of things, including:
The capacity of the battery in your phone
How strong the Wi-Fi signal is
The audio system and speakers
A slower rate of memory and storage access
The capability of a smartphone to recognize when it is near your face
The capacity to use GPS to track the location
Zoom, focus, and other camera feature work properly.
Apple products are infamous for having walled gardens, which makes it challenging for consumers to run diagnostics and do-it-yourself repairs on their iPhone or other gadgets. Unsurprisingly, an iPhone does not have any internal diagnostics checks that you may use.
However, there are precise graphical representations of battery capacity and history under the iPhone settings. 
Go to Settings > Battery to access this information
Your device's battery performance data can be found under an array of diverse options and categories, but there aren't any further options or categories available.
If your mobile or its battery is heating up then read "Why does my iPhone get hot?" – 10+ easy ways to fix heating and fix your mobile heating issue.
iPhone Diagnostic Test with free Apps:
Here are the apps:
TestM
TestM is a well-liked program you may use to perform an iPhone hardware test. You can download it directly to your smartphone as an iOS or Android app. After you download it, the software thoroughly tests your iPhone and then provides users with a record of the results. Depending on the hardware under evaluation, several components of the report have been created.
But because of how this technology works, this may not be as dependable as iCareFone. The reason for this is that the tests for this app are performed on the device itself, which is an advanced technique for hardware testing on iPhones.
iCareFone
iCareFone is one of the most feasible apps for doing a device diagnostic test. You may quickly verify the legitimacy and operation of the iPhone using iCareFone.
It has the best chance of providing you with an accurate report. It also contains a good amount of other features that will greatly enhance your iPhone experience! You can manage your contacts, images, videos, and other iOS content with iCareFone. Additionally, it serves as a free tool for storing information to your computer from all of your devices. The fact that iCareFone can perform free diagnostics on the iPhone is the most significant feature. This is how it goes.
Share usage data, diagnostics, and analytics with Apple
Customers are occasionally asked to provide analytics, diagnostics, and usage data in order to aid Apple in improving iOS. Apple collects this information anonymously.
How to Enter Diagnostic Mode on Your iPhone
The iPhone's screen, batteries, bottom speakers, lens, show, Card Slot, and Taptic Engine may all be repaired using the instructions, spare parts, and equipment that Apple made available through its self-service repair program, which it introduced in April 2022.
As a part of the System Configuration procedure, you might be prompted to place your iPhone in diagnostics mode if you choose to repair it yourself. You can do it by using the steps below.
Put your iPhone to sleep as follows: 
So until the power-off slider shows on the screen, press and hold both of the volume buttons as well as the Side button. How you move the slider, watch as your smartphone turns off. Hold down the volume down and up buttons at the same time.
iOS version 10 and above
Go to Settings > Privacy
Then scroll down, and hit Analytics or Analytics & Improvements if you have iOS 10.3 or later.
Click Share iPhone & Watch Analytics after that.
Select Automatically Send or Don't Send under Settings > Privacy > Diagnostics & Usage if you have iOS 10 or iOS 10.2.
For iOS 8 and iOS 9
Go to Settings > Privacy > Diagnostics & Usage
select Automatically Send or Don't Send.
You have the option to choose Share With App Developers when you enable Automatically Send. Enabling Apple to access data and statistics on how you can use their apps, these aids developers in improving their programs.
iOS versions 5, 6, and 7
Choose Automatically Send or Don't Send in the Diagnostics & Usage section of Settings > General > About 
iOS 4 and previous
Opting in is typically a one-time choice. You can always use iTunes to clear the warnings on any iOS 4 or older device if you decide you want to alter your mind.
Join your PC or Mac to any iPad, iPhone, or iPod touch.
Watch until your device shows up under Devices, left of the iTunes window.
On the summary screen, choose your device, then click Reset Warnings at the bottom.
If this option isn't there, right-click or control-click (on a Macbook) the symbol for your device, then select Reset Warnings from the shortcut menu.
Your gadget should be unplugged from the PC.
Launch a program on your device.
When the power off slider displays, hold down the Snooze buttons until the application closes, then try pressing the Home button. When running iOS 2.x or an earlier version, hold down the Home icon until the program closes.
Sync your gadget with iTunes by connecting it.
It should once more be possible to accept or reject the collection of diagnostic data.