In this digital age, the intrusion of spam messages into our personal space is a concern. Amid the barrage of spam, text messages sent via email addresses are becoming increasingly problematic. This issue not only disrupts our daily routine but also poses serious risks to our digital privacy. Let's explore ways to keep our communication channels clean, secure, and spam-free.
Understanding the Threat: Identifying Spam Text Messages from Emails
Text messages emanating from email addresses often conceal their true nature. Crafty scammers use seemingly authentic email addresses, often mimicking official entities, to deceive the recipients. Yet, there are distinct signals to help you distinguish these deceitful messages. Keep an eye out for misspellings and grammatical errors. Many scammers lack proficiency in English, making these errors a common giveaway.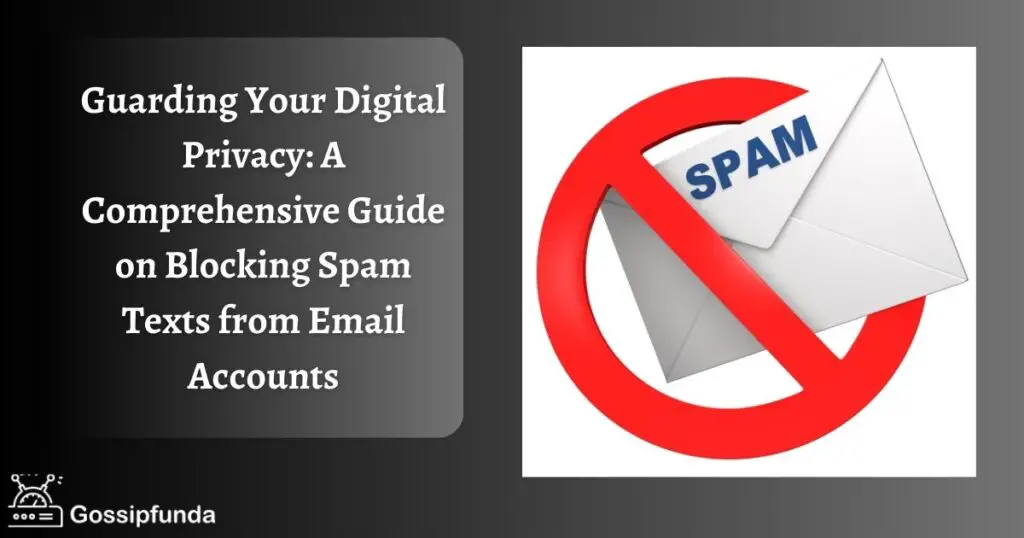 Also read: Invalid drm error with drm_failed_license_request
Excessively lucrative offers that seem too good to be true are another telltale sign. Be it an unbelievably cheap PlayStation 5 or an unexpected cash prize – these are bait to lure you into harmful online traps. Messages requesting immediate action – such as unpaid bills or customer service queries – can be another ploy used by these digital bandits. Lastly, if a text message includes a link, especially from an unknown address, it's a red flag.
Securing Your Android Device: Steps to Block Spam Texts from Email Accounts
For Android users, the inbuilt Messages app offers robust spam protection. Once you open the app, tap on your profile picture at the top right corner. From here, go to Messages Settings and scroll down to find 'Spam protection'. Simply turn it on.
The app sends necessary information to Google, ensuring privacy while blocking spam. Still receiving spam texts? You can manually block and report them. Within a conversation, tap the three-dot menu on the top right, choose 'Details', and finally select 'Block & report spam'. It's that simple.
Samsung users may have a different experience as Samsung uses its own Messages app. However, you can still manually block spam texts from email addresses, ensuring a clean inbox and safe user experience.
Empowering Your iOS Device: Blocking Email Spam Texts on iPhones
Apple has your back when it comes to dealing with spam texts from email accounts. The iOS Settings app houses a clever SMS filter under 'Messages' > 'Unknown & Spam'. This segregates messages from unknown senders, making it easier to identify potential spam.
From here, you can manually block messages from email addresses. Open the Messages app, choose 'Filters', select 'Unknown Senders', and navigate to the email address information. Here, you will find the option 'Block this caller'. With a simple tap, you bid adieu to spam.
How Did the Scammers Get My Number?
This question can be perplexing. Often, scammers get your number through third-party data providers, or when you unknowingly share your number on certain websites, during online shopping, or through data breaches. It's crucial to share your number judiciously to stay safe.
Conclusion: Embrace a Spam-free Digital Life
Blocking spam texts from email accounts is an essential step towards a more secure digital existence. By practicing these steps and being vigilant about potential threats, you can enjoy a clutter-free communication experience. Always remember – your digital privacy is your right. Protect it. 
FAQs
1. What are spam texts from email accounts?
These are unsolicited messages sent via email addresses to your phone, often used by scammers for deceptive purposes.
2. How can I spot a scam text from an email?
Look for red flags like poor grammar, too-good-to-be-true offers, irrelevant content, urgent action prompts, and unexpected links.
3. Can I block spam texts on my Android device?
Yes, use the Messages app's spam protection feature or manually block and report messages that slip through.
4. I own a Samsung phone, how do I block spam texts?
While the Messages app varies, you can still manually block email spam texts for a safer experience.
5. What about iOS devices, can I block spam texts from email accounts?
Absolutely. Utilize the built-in SMS filter and manually block suspicious messages from email addresses.