Want to use custom ROM on your samsung device? Are you an mac user who want to use Odin? Stuck searching for guides on how to use Odin? Maybe you want to just get your phone to how it was the night before! Check our article on download Odin and Heimdall with all the information you need. We made a step-by-step guide on using samsung odin with download. Watch our Video if you want to take sneaky shortcut to using Odin mode. And most importantly know all the risk involved with flashing with our guide to avoid turning your amazing tech innovation into an really expensive paperweight.
What is the Odin tool?
Odin Tool developed by Samsung is a firmware flashing software used by Samsung internally to flash a custom recovery firmware image for Samsung smartphones.
The primary function is Flashing ROM, isn't it? Most of us are aware of the difficulty flashing ROMs and rooting our phones. But in our tech world, nothing is impossible or hard with some resources. However, Samsung never officially released Odin in the first place.
Odin, for example, is a tool for users to run on a Windows platform and use it with support from Backup software, to boot, restore, or load custom ROMs. The most interesting thing to note is that only Samsung devices are supported by Odin. Learn more on Odin Indir.
Don't Miss: com.samsung.android.incallui
More about Odin
This tool is not meant for consumers even though we can get hands-on it pretty easily. It was made only for Samsung employees and authorized personnel at repair centers of Samsung. All Odin versions that have been leaked on the Internet are released on tech blogs and tech pages, primarily to restore or change their ROMs.
It is an official Samsung software that is made for smartphone and tablet users to enable them to boot files to be loaded on your computer. Keep in mind that without it you can not root or modify certain Samsung devices and if they can then many tools and patches will be required.
But be cautious that you can also break your phone's boot using Odin yourself. Most of the android lovers use it securely, but there's a possibility that you won't boot the phone again when you stop or disturb the flashing cycle mid-process from the incorrect firmware disk. You also risk losing your phone's warranty if you decide to use Odin, even if you give your handset to Samsung for a more official patch. You can probably lose all your user data and software if you flash a new ROM on your handset as well. But we are hoping you already know this.
Samsung Odin
This is Samsung Odin's official group which works to keep the Odin links and guides updated. Odin is the most common Samsung software that Samsung got leaked accidentally. Odin is light but heavy, and commonly used by Android users throughout the world. You have to your computer in Download Mode (Odin Mode) to flash your system firmware. For now, Odin is only compliant with the Windows platform, but you can use Heimdall for Linux and MAC OS as a replacement. The XDA Developers and the Odin Android Team provide direct installation connections and various types of software to make available up-to-date.
Samsung Odin 3.13.1 with Android ROM Flashing Tool: Click Here
Keywords to remember before we can start
Auto Reboot refers to a default option you can disable in Odin if you are not planning to flash the stock firmware on your device. But due to bootloader encryption, you should disable the option before flashing TWRP or any custom recovery. 
Nand Erase is another option available for you to use if you want to completely erase everything from your smartphone including the Operating System of the phone and all the data present on it. But if you are confused about what to do after Erasing Nand or you can say "Nand Erase" then you may end up destroying your precious phone and making it no more than a paperweight.
Re-Partition is an option you should select the box only if you are flashing a PackIt Compressed Archives file together with the firmware. Re-Partition will re-partition your device to its stock state if you select the option in the Odin, meaning as it came in the box. We would suggest you learn about it before attempting.
F Reset Time should be checked on the box when having in the option or used only if you want Odin to reset the firmware flashing timer.
BP stands for Bootloader and it's used with .tar.md5 extension to flash the bootloader file, as you can probably guess from the name Bootloader.
AP stands for Android Processor and was available on the previous versions of Odin and was called PDA. It was previously used to flash CF-Root files, recovery, and single-file firmware.
Core Processor or the commonly used abbreviation CP is and the file that comes with the firmware binaries package is used for flashing the Modem. I was called "phone" in the previous versions of Odin.
CSC stands for "Consumer Software Customization" or more popularly known as "Country Specific Code". The Country Specific Code or Consumer Software Customization component of firmware is specific to geographic area and network providers such as T-mobile or Horizon. Or you can say carrier branding, contains customizations, APN settings, and other things are related to a geographical location,. 
PIT contains critical information such as partition name, device storage partition tables, block count, block size, and other important stuff and stands for "Partition Information Table". Each device has a unique PackIt Compressed Archives file associated with every smartphone and if the device's partition table layout has been corrupted for some reason then only PIT files are meant to be flashed. Unless you are planning to flash your device's partition table layout then only you should mess with the PIT files maybe from reason such as it got corrupted for some reason.
Check Out Our Blog On topic io.netty.channel
Features Of Samsung Odin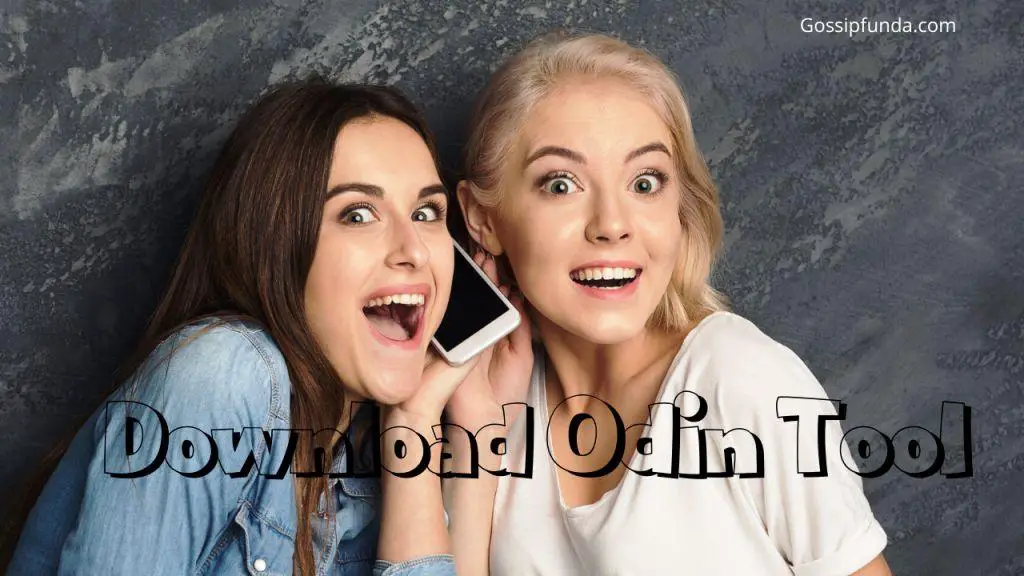 Flash Stock firmware can be saved on Samsung devices using Odin., This is especially useful in terms of a patch such as in case of a malfunction, boot loop, or any program operations problem.
Flash Custom Firmware (Flashing Custom ROM)–Custom Flash Device reflects a replacement of software targeted at device changes. Odin allows effective diagnosis.
Flash File Recovery Odin gives the opportunity for new storage or software recovery, as does stock, flash Recovery File (TWRP). You can add several different functions to your Samsung Android smartphone in this way.
The.tar/.zip/.img Flash kernels-Flashing stock or custom kernels can be used. Keep in mind that you need Odin to have your Android device's custom flashable (.tar) kernel.
Odin will flash custom root packages on your computer to allow root access to flash root packages (MD5 and· tar files).
See also: How to root the Galaxy S7?
Download the latest version of Odin
Download the latest version of Odin which is version 3.14.1. The latest version is available to download. Keep in mind that we always prefer the latest version, since the GUI is more reliable and updated. Odin 3.13.1 is compacted with the GUI interface built, improved performance speed, and bugs minimized. Our direct links allow you to download Odin's latest version.
If everything comes in the package so how can Samsung Odin don't have any issue?
For the problem-solving reference please check the website.
If your Android Smartphone is stuck on the logo pad, switch to DL mode, and re-run/repeat.
When error messages like "Odin Is not running" and "Failed" occur.
Switch the unit from the plug. So turn to DL mode and detach and plug it in again. Odin automatically detects the system and click on "Stop."
Attempt with the new Odin update, if you are caught on a random processor can not continue.
Check the XDA developer forum if you have another Samsung Odin problem.
Seek to add plugging and replugging if Odin doesn't find the phone. Note that using the right USB is important and not to use cheap only charging cable. Almost all Samsung devices are compatible with Odin, it also has broad software support, but you must test the device requirements and guidance before continuing.
6. An Android Odin Flash device has been publicly leaked by the researchers and published by XDA. It's the official site for the world. The newest stable Samsung app platform is Odin 3.13.1.
Things Important for Samsung Odin
Samsung Odin is important stuff! Please read it first before trying it for yourself.
Alert! Warning! Before beginning the flashing, find the right tutorial Do not forget to backup your phone.
Download the latest Samsung USB driver update and validate the customer with your computer. You can access the correct and the newest versions of Odin.
Remember that, all Samsung phones are different and each requires different rooting and custom ROM flashing procedures.
Odin for PC
You can download the Heimdall or Java Odin version for the following if you are a Mac or Linux user.
Because the success rate of Odin flashing firmware binaries differ by every edition, you should always use the Odin update from the guide. Download the latest version of Odin if you're not sure which version of Odin you should get.
Must Also Read Our Blog On Topics Like- Android Firewall, YouTube Activate, Boost Network Strength
How to use Odin
This stage-by-step guide will help you navigate through the strategy of stock firmware using Odin easily.
Step 1) Extract/unzip the firmware files first and the most critical part as shown in the following screenshot.
Step 2) Use the Odin app on your PC.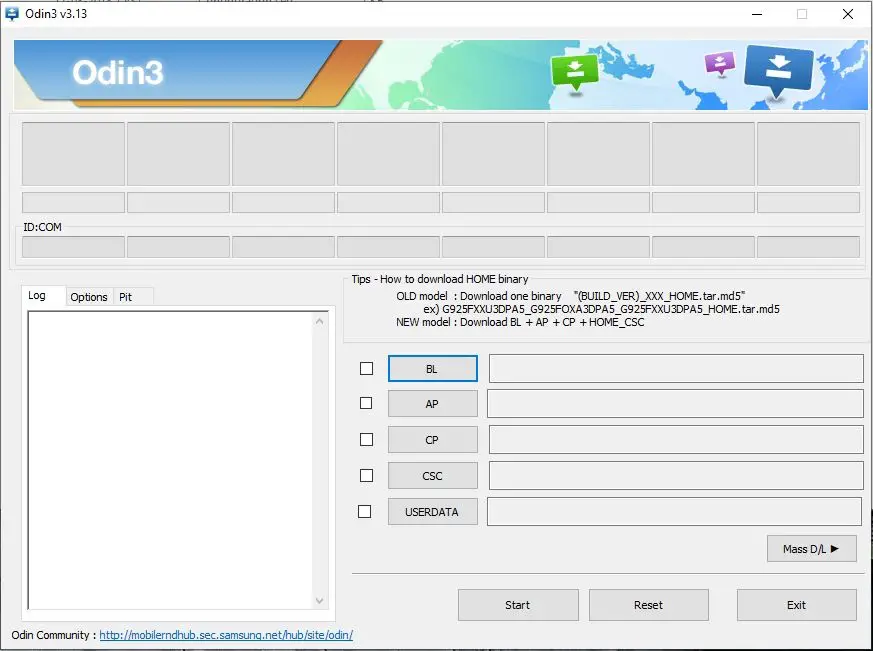 Step 3) Boot your phone in booting more. To do this, keep down the Volume down + Home button + Power button for about 10 seconds simultaneously till the Android warning appears on the screen. 
Step 4) And to start reaching the number, connect your computer to the PC through a USB port while in Odin mode. See the ID: COM segment for your computer to be connected with Odin.
Step 5) Click on the AP / PDA button and pick the tar.md5 firmware format. PDA and PA models.
Step 6) Wait for the file review Samsung device.
Step 7) Push the Start button to start the process of Odin.
Step 8) Odin usually takes approximately 5 minutes to finish the process.
The green message PASS will take you to Odin! So the computer is rebooting immediately.
Video for how to use Odin
Need For Samsung Odin Flash
Samsung Galaxy smartphone before you initiate the use of the Samsung flash app, Firmware Samsung house. You can access it from the firmware page of Sammobile.
Download and install the Odin USB keys. Install Odin
Go to Preferences -> Tools for apps and allow USB Debugging.
Backup your entire PC files.
Don't Miss: moisture detected s7
Recent updates 
UPDATE 4 was rolled out on Jan 2020 and gave Odin v3.14.1. This Odin version supports the new Android 10 aka Samsung's One UI 2.0 on the Galaxy Note 10,  S10, and other Samsung devices. All devices which received One UI 2.0 must use Odin version 3.14.1 to manually install Android 10 firmware.
UPDATE 3 came out in March 2019. This update will allow you to run Odin on macOS computers and flash Samsung firmware easily. 
UPDATE 2 came out on 1st February 2019 and gave us Odin version 3.13.1 with smooth working and is fully compatible with even Android 9.0 Pie. You can even use this version of Odin to flash Android Pie firmware on the S8, S8+, Note 8,  S9,  S9+, and  Note 9 phones.
UPDATE 1 came out on 1st March 2018 with Odin version 3.13.1 and supports Android 8.0 Oreo. But we would suggest you download the latest version of Odin if you want to flash Android Oreo ROM on the  S7,  S7+, S8, S8+, and even on Note 8.
Download Odin Tool For Samsung
This app can not be found on Google Play Store because it breaches Google's terms and conditions and you must access it from a page that you have connected to below.
Supported Formats: *.bin, *.tar & *tar.md5.
Supported OS: Windows 7, Windows 8, Windows 8.1, Windows 10
Above are the different versions mentioned.
Download Odin for Mac
Odin is available for the Mac OS X but with the name JOdin3. XDA-Developers member, AdamOutler ported Odin to Mac under this name for Mac users. Now you Mac users can port firmware on your Samsung phones without having to use any unreliable tool.
Some features:
It is based on the CASUAL-X project and Heimdall tool which are another two software used for flashing debugging and also developed by Samsung themself.
It can obtain the PIT file on its own.
Even USB drivers are installed on its own, but only on Windows.
Heimdall will be installed on any macOS without you having to do anything.
It even provides in-app instructions for new users.
JOdin3 support  .TAR.MD5 files to flash on your device.
Download JOdin3 from here.
Consider Heimdall instead of Odin
As you already know that Odin can not be used other platforms other than windows. So as we told you XDA developers decided to make the life of mac and Linux users a little easy with the port of Odin. Although you can even use Heimdall on windows. However, we would suggest you stick to Odin for the best performance.
Does Heimdall even work that well?
Heimdall has a process known as Loke in which it connects to your device with a USB adapter and interacts with software running on the device. Loke along with Heimdall communicates with the help of custom protocol developed by Samsung and sometimes referred to as the 'Odin protocol'. Libusbx handels the Low-level USB in Heimdall is and is a very popular open-source software.
Odin Pro for Android
In case you do not have access to a PC or laptop, then there is a way for you to flash the firmware on your phone but only Samsung. Download Mobile Odin flash the firmware but for S2, S3, S4, S5, Note2, and Note3. And if you are worried about your carrier then don't as it is also supported on  AT&T and T-Mobile.
However, the app is paid and provides basic functionality, you can try a free trial also with minimal functions on it. The main difference between the two is that the paid version will even root your phone for you during firmware. We would suggest you don't pay for the app as we already got an article on how to root android devices.
Tips Before You Proceed
 Don't disconnect the cable or turn off your device while flashing FW
 I have no responsibility if you use this tutorial.
 Install Samsung Mobile Driver or Samsung Kies if you don't see a sign in Odin. This process takes a maximum of 10 minutes.
Flashing official firmware won't void the warranty of your device nor delete your data. If your device stuck in boot loop after downgrading, factory reset your device from recovery mode
Pre-Requestiles
Odin of the latest version (as of August 2020 it is version 13)
Samsung USB Driver/KIES.
Stock Rom from XDA developers but of same mobile mode. For example, GT-I9082 or you can write the name also "Galaxy Grand Duos". 
If you have any doubt then folloe these steps:
Go to settings
About phone
Model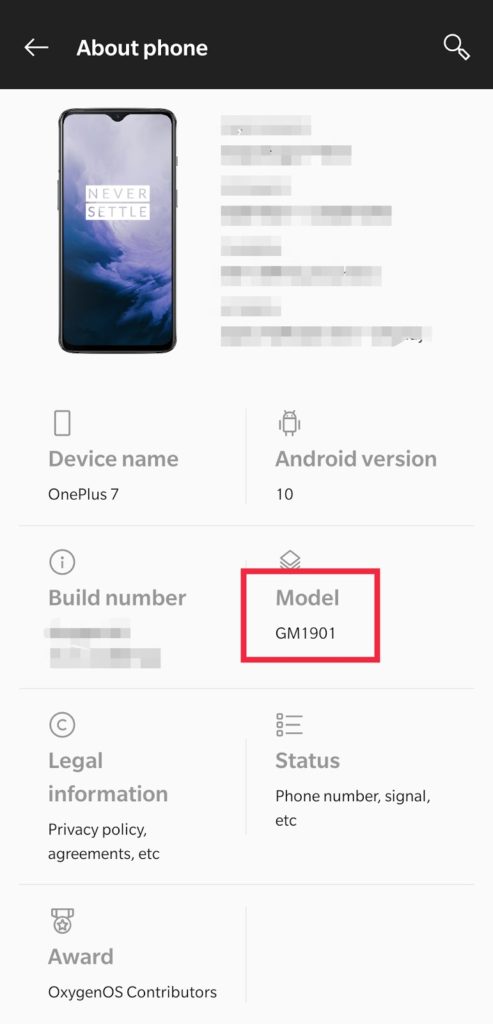 Overview of steps:
Step 1)  Open the Odin 
Step 2) Extract the Stock Rom 
Step 3) Now Connect The phone in downloading mode
Step 4) Now select the extracted stock ROM file using PDA Button
Step 5) Click Start Button
You can take care of a few things before downloading and using the app on your computer or it could cause problems on your system in the future. Make sure the device battery you are using is either in full or in charge mode to avoid interference.
Activate debug mode as required. To do this, press 7 times on the phone button to unlock the app feature. You will consider an alternative for USB debugging.
Save your mobile phone records in order not to lose valuable data.
How To Install To Use The Flash
Use the right model to update the device's firmware. For firmware installation, extract or unpack a firmware zip file and reboot TWRP.
Booting the boot menu to reboot to download mode. Press + home + Power key to enter volume + mobile power key simultaneously and enter Odin mode with volume keys.
Please extract your PC from the Odin zip file and install the software.
Through accessing Odin on your computer you will attach your device to your Mac. If your computer connects, the PC app shall inform you.
Follow the next and proceed accordingly, the instructions provided in the program.
Summary
We have provided above all the possible solutions here. As this is a technical solution it might not work sometimes, but you can always find a solution when you look for it enough on the net. To make your problems less, always see if the topic you want is on the XDA developers form or not like most of the time the solution is in from or us and we can not see or in this case answer is on the front page.
Keep in mind that we will not responsible for any of the data loss as all the risks related to flashing and rooting are mentioned above with alternative ways and solutions. But as you have heard "curiosity killed the cat", the same way it is better to not try everything out there. Keep rooting and flashing only when necessary such as if your OS crashes frequently or the developer stopped sending you android updates. Whatever the case may be, you should not push your phone too much and not attempt any of this without properly reading everything.
We made your task a little easier by providing you with multiple solutions and different ways you can deal with any issue that might come up. This has been a pretty long article we know but you must know everything before you attempt it yourself. We would suggest you go through the article properly before you make your phone a very expensive paperweight. If you want more help then check out our YouTube video on the topic with the title "Samsung Odin download: Download Odin Tool For All Versions of Samsung"