We all are well aware of the concept of having a personal assistant right? Yes, now imagine that personal assistant in a virtual world or say your mobile phone. That's exactly what a launcher equivalent to in the context of smartphones. A launcher does all the jobs that a personal assistant might do for a person. The way we want to arrange, interact, or organize our apps is what a launcher does. Com.Android.Launcher3 is a package name of a launcher called Launcher 3.
The launcher enables us to organize our home screen, launch certain apps, and even make phone calls or any other task that is required. Launchers are typically used in Android devices and assist to make our use of the device as comfortable as possible.
Launchers are mostly pre-installed on your Android devices. However, it is possible to install third-party launchers on your Android phones. Android launcher3 in particular is used as a default launcher by many android phone-making companies. Some of the main and popular companies that use android launcher3 as their default launcher are Motorola and LG. 
Launcher3 is generally associated with a cluster of launchers that comes with the Android Operating System. Taking an example of Motorola as already mentioned above, com.Motorola.launcher3 is the default launcher for Motorola mobile phones.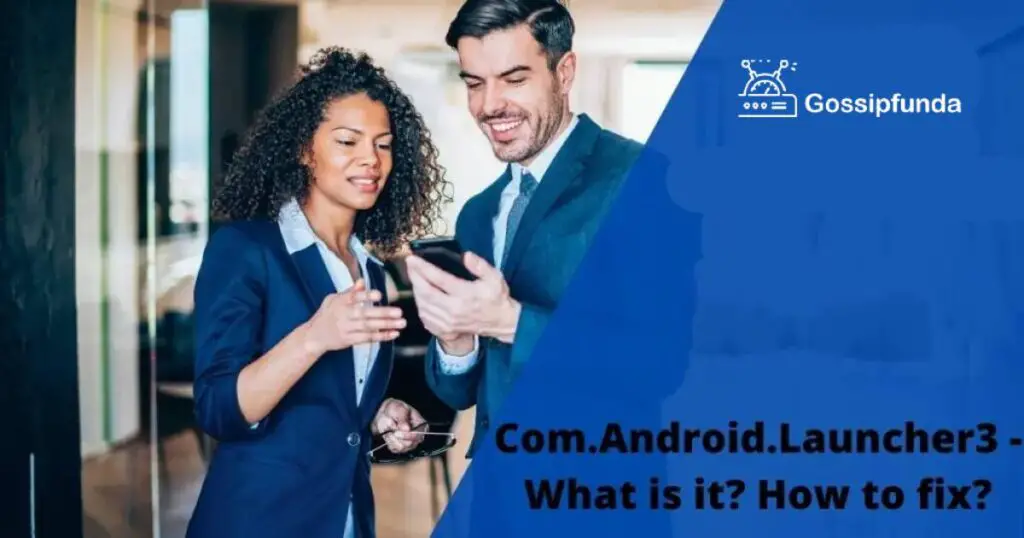 Installing Launcher 3
Now if your device has pre-installed launcher3 then there's no issue, but in case there isn't or you just want to install it on your device here's how you do it. 
It is available on the Google Play Store for Android users. Can be downloaded pretty easily. The following steps will let you know how to easily install it on your device. 
Open Google Play Store. 
Click on the search bar and type launcher3.
Click on the search option.
Once the search results show up click on the app as the screenshot below suggests and press on the install option. 
5. Wait for the installation process to complete. Make sure you have a good internet connection for it to install it fast.
When the application is successfully installed, open the app and you're ready to go. This is what your device's home screen (also other pages) will look like.
Another thing that should be a primary concern whenever installing a new app on your phone is to make sure it is safe or not. If it causes malware then there is no point in adding a new app to your device. So to get rid of this dilemma of whether launcher3 is safe or not this article is here to your rescue! 
Launcher3 is safe to use for your android device. However, it will be wise if you do your research if you intend to install any other third-party launchers. Most of the launchers available are safe to use but unfortunately, some are not. 
Features of com.Android.launcher3
Quick searching of apps on your device and google play store. 
List of all apps and fast scrolling.
App suggestions bring the app you're looking for to the a-z list. 
support an open calendar in the top right corner for your current location.
Improves app search bar. 
How to use launcher3?
 The answer to this question is very easy and hilarious, to be honest. You're unknowingly using it already! It works in the background so it's probably why it is so unbelievable that you had been using it the entire time even without knowing. 
How to fix Launcher 3?
Launchers in an android device may sometimes falter or not work, but nothing to worry about. The issue can easily be resolved. However, let's look into the probable reasons why the launcher stopped in the first place. There can be one of two plausible scenarios:
One reason that could be behind the launcher stopping working can be, the new app that you may have installed/updated on your device. The new app that you installed may or may not have messed up the phone's default settings. 
This reason is most likely that a widget isn't compatible and needs to be updated.
Now rounding back to resolving the crashing of the launcher, follow these steps as mentioned below:
If the issue is persistent then clearing the app cache and data is the easiest way to go. You can also just reboot/restart your phone in recovery mode. However, if the problem is incessant, then the only way to go will be to hard reset your device. 
Now let's look into all the above-mentioned ways in detail to bring a little more clarity and cut it down to make it easier for you. 
Clear app cache and data
Open the setting app.
Scroll till you find the app option.
Once you click on the apps option a list of all your apps will appear on the screen.
Now scroll down till you find launcher3. 
After clicking open the com.android.launcher3 app, tap on clear cache and data.
This will prompt for a confirmation and click on "ok"
After the data and cache are cleared, check whether the app is back to working condition, if not then head on to the next solution.
Reboot phone in recovery mode
Switch your phone off.
Press and hold the volume up and power buttons at the same time, until you feel a vibration
Wait for about 10 seconds for the recovery mode window to appear. 
Tap on the reboot system to restart your phone normally. 
Again move on to the next method if this fails to help the case as well. 
Hard reset your device
This method is to be used as a last resort because doing this will lead you to lose all the data on your device. Well unless you've backed it up somewhere. Therefore you must back up all your important data if you haven't already.
Open the Settings app on your device.
Search for the advanced setting panel and click on the backup and reset option. 
Now go for the factory reset option.
This will give you a brand new phone, in terms of wiped clean and you can start fresh now!
Uninstalling Launcher 3 (Com.Android.Launcher3)
Now if you want to get rid of the launcher itself, well that brings us to two possible scenarios. Firstly, if the launcher is your default launcher, then sadly you simply cannot get rid of it. But if you have installed it like a third-party app then there are two ways in which you can get rid of com.android.launcher3;
Uninstall from the Home Screen. 
Uninstall from the Settings
1. Uninstall from the Home Screen:
     This might as well be the easiest way to uninstall an application from a device.
Go to the home screen.
Find the app com.android.launcher3 (launcher).
Press on it and hold it for a while.
Click on the delete option from the multiple options that may appear on your screen.
Tap on the uninstall confirmation that appears
Click delete.
2. Uninstall from the Settings:
 Here is what you need to do to delete/ uninstall the launcher from the settings
Open settings
Scroll till you find the application manager.
Find and press on the launcher(com.android.launcher3) app
Click on Uninstall to confirm the deletion of the app.
Other 3rd Party Launchers
If you are not satisfied with the launcher that you currently have, then, yes! Here I come to the rescue. There are indeed many other launchers available for Android users on the google play store. I'll recommend some down below if you want to check them out.
Nova Launcher:
This is probably the best Android launcher. It's great for personalization and after doing plenty of research I found out that the nova launcher is the best if you're looking for a fast, sleek, and highly customizable launcher, then I must say, go no further this is what you need. 
There are two versions of the nova launcher; one is free to use and the other version which is a premium version called Nova Launcher Prime. Nova launcher has been the oldest and the most reliable launcher, the best part? It just keeps getting better and better, never disappointing its users. 
Microsoft Launcher:
Microsoft launcher as the name suggests was created by Microsoft for android mobiles. It intends to create a more convenient incorporation between PCs and Android smartphones.
It offers edge-to-edge widgets and subgrid positioning. This launcher is the next best to the Nova Launcher in my opinion. Microsoft is a reliable source and honestly safe for you to use on your devices.
Action Launcher
This launcher has a fully customizable search box. It also fully supports tablets, phablets, and also phones obviously. This launcher enables you to design your wallpaper or theme and even pick colors yourself. It is a fast launcher and enables users to swipe through multiple widgets quickly.
Conclusion
The bottom line is that a launcher is only for an overall better experience of your smartphone usage. However, if you aren't satisfied with the default launcher that you have on your device then there are always multiple other options available on the internet to pick from. But we must always ensure that we pick from a reliable source.
FAQs
Some commonly asked questions have been answered below. Check them out if you have any remaining queries left:
Do I need launcher3?
If you're not satisfied with your default launcher then you can definitely install it in your smartphone. You might even be a user of launcher3 already if you own a Motorola or an LG smartphone, as they use it as their default launcher as mentioned in the article.

How can I stop launcher3?
1) Open settings
2) Scroll till you find the application manager.
3) Find and press on the launcher3 app
4) Click on the force stop option and the app will stop. 
What is com.lge.launcher3?
com.lge.launcher3 is the default launcher for LG smartphones. As mentioned earlier launcher3 is just used as a collective term.