Do you really have to own a car, film collection, and design tool, or is it enough if you can simply use them at any time? A question that couldn't be more relevant. Because the trend is moving away from ownership and towards flexible access to services and physical goods.
This guide will help you to understand which subscription business models exist, how they work, and what what to do when starting a subscription-based app. 
What are subscription plans?
With a subscription model, companies regularly provide their customers with products or services and in return generate regular, recurring income – usually at monthly intervals or on an annual basis. What used to be common for magazines, mobile phone contracts, and fitness studios has now developed into a real trend far beyond these segments.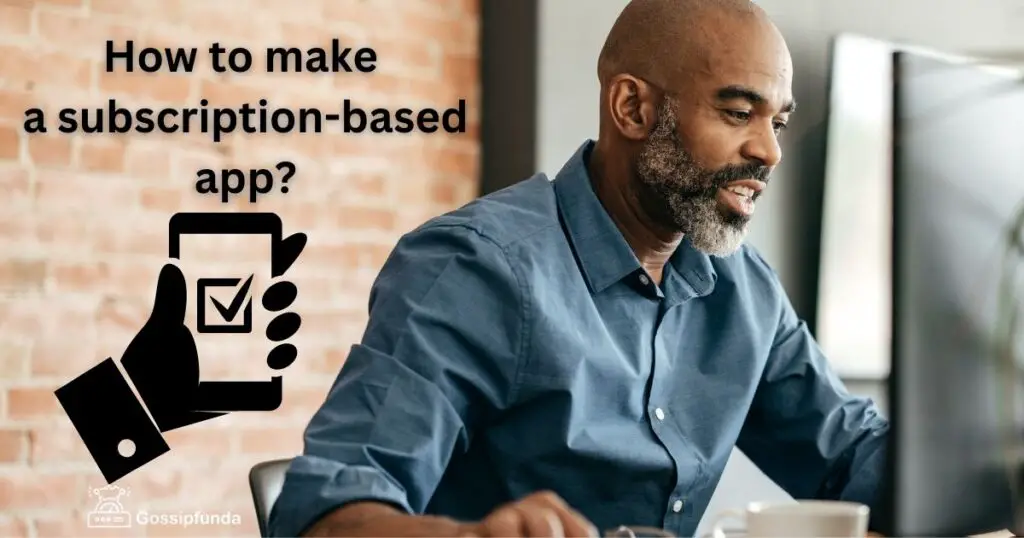 For a basic monthly fee, consumers can now not only stream music and films via providers such as Spotify or Netflix but also rent cars, use all kinds of software solutions, and stock up on coffee, razor blades, and vitamins. The subscription business model offers advantages for both sides: the providers of these concepts secure regular income and good planning, while their customers enjoy the greatest possible flexibility and freedom and often save money at the same time.
So, how to make a subscription app? Let's take a look!
Step-by step guide of developing a subscription-based app
Here is a step-by-step guide to help you create your own subscription-based app if you're thinking about entering this market. 
Develop your idea conceptually: Start by determining a market or issue that your app can solve. Understanding consumer needs and preferences requires market research. Your app idea should offer a distinctive value proposition.
Verify the market's demand: Verify your app concept through market research before moving forward with development. Recognize market gaps your app can fill by understanding your target market, researching your competitors, and analyzing those gaps. 
Pick a monetization strategy: Choose the subscription model that best fits the features of your app. This might include yearly, quarterly, or monthly subscriptions. If you want to draw in new subscribers, think about providing a free trial.
Develop a business plan: Describe your project in detail, think about pricing thoroughly, develop promotional campaign, and pay attention to the revenue channels. Well-organized business plan is the prerequisite for the success.
Create a design: Work with UI/UX designers to create a successful customer journey map and easy-to-use interface.
Development of the fundamental features: Build your app's core features, which should offer users real value. User subscriptions ought to be fueled by these features. Function and dependability should come first.
Tiers of subscription and benefits: Create various subscription tiers with different features and advantages. Explain in detail the benefits of each tier and the advantages of upgrading to them. Make sure the cost of each tier is appropriate. 
Implement payment gateways: Add payment processors that support subscription transactions and are safe and simple to use. Give data security and adherence to applicable laws priority. 
Exclusiveness and content creation: Create compelling, unique content that enhances the value of each subscription tier. A few examples of this might be access to exclusive community forums or premium articles, videos, or tutorials.
User participation and feedback: Regularly interact with your users to get feedback on their experiences. Utilize this feedback to develop new features that are in line with user preferences and to enhance existing features.
Advertising and launch strategy: To advertise your app across a variety of channels, create a solid marketing strategy. Increase awareness of your launch using social media, influencer collaborations, and app store optimization.
Analytics and incremental improvements: Think about using analytics software to keep track of user actions, engagement, and conversion rates.
Customer retention tactics: Implement measures to long-term subscriber retention. Offer loyalty rewards, annual subscription discounts, or first access to new features.
Compliance with the law and privacy: Make sure that your app's terms of use, privacy statement, and subscription terms are accurate, compliant, and legally binding.
Deliver outstanding customer support: Assist users with their questions and concerns promptly by providing responsive customer service. Higher subscriber retention rates are correlated with more positive customer experiences. 
Conclusion
A subscription-based app requires careful planning, creative thinking, and an unwavering dedication to user satisfaction. These steps can be used to build a compelling subscription-based app that draws a devoted user base and generates steady income.