Often wondered why you see this " com.sec.bcservice  " running in the background of your android device that is represented with the android logo. Well, all your doubts are about to be solved here. So to begin with the groundwork, the android device that we have consisted of loads of packages(com.sec.epdg) that consume our gadgets battery life and run in the background without our knowledge. And one of them is com.sec.bcservice, now you all might have queries like is it a spy app? Are you being hacked? Should you simply just uninstall it? Lastly, is it necessary to have this application running if you don't have it? So let's just start with every query's solution.
What is com.sec.bcservice?
Primarily, we all have seen com.xxx.xxx (like: com.sec.phone) files running on our device and wonder what they mean so here i'll explain the meaning of each term discreetly.
In our case we have "com.sec.bcservice" so,
com: It is a word that is utilized as a prefix for the beginning name for Android apks.
sec: abbreviation for Samsung electronic products.
bcservice: It is an already installed package of around 42.40 Mb version 2 stored in your device that plays a role in the calling process of the gadget and that is why you can see it has permissions of the telephone.
How to check if com.sec.bcservice is running in the background?
Open settings> click on the Apps option> Click on the system app option and you will be displayed a list of services running in the background.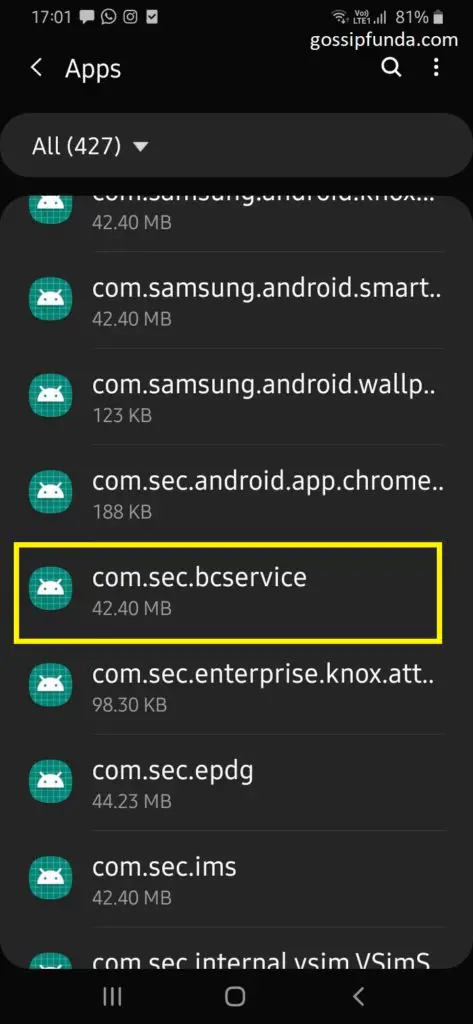 You can not only view the running services but even control them by stopping them by Force Stop.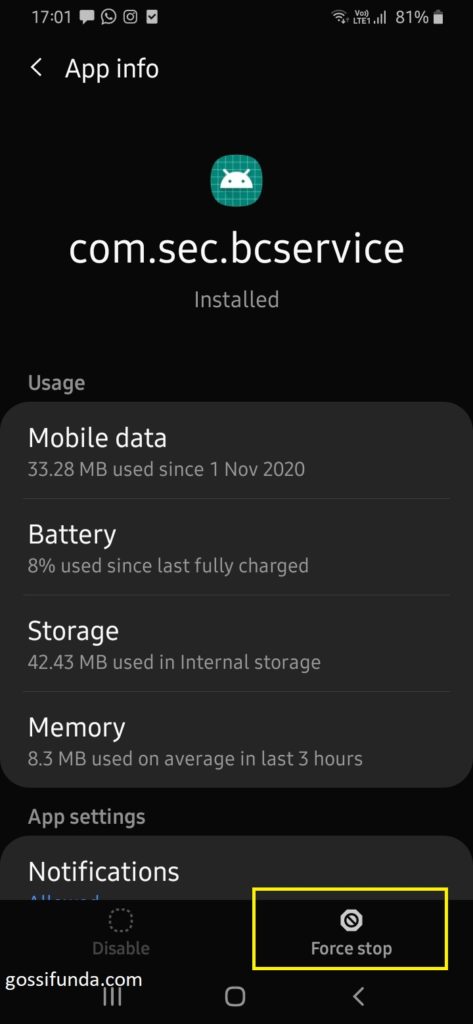 What are system apps?
As you read above, all pre-installed applications(com.sec.android.daemonapp) fall under the category "System Apps" , which are in the system partition and can only be read and not edited. Apps like messaging, phone, calling, camera are already installed in the device and these pre-installed applications help them in their working. So it's better not to touch them or try to edit or disable them. 
Is com.sec.bcservice harmful to your device?
No, it is not, and neither it will send your data to any third-party software nor misuse it in any way. This package/ service is mentioned in the list provided by Samsung.
Now if you have seen all over the net there is some sort of chaos claiming that this package is harmful to your device and is sending your data to companies conducting data breaches. And on the other side, no such issue noticed or registered.
How to disable com sec bcservice?
No, you cannot disable it but you can force-stop the service, however without knowing the consequences, stopping the service can harm your device or result in malfunction.
However you can clear the cache if you don't want your data to be saved.
You can even try disabling it with the help of root but you need to follow the whole procedure carefully.
You can also try disabling by opting the blacklisting/whitelisting which requires third party softwares, there are a few that can help you configure which applications you wish to run on your system and which applications to restrict, so the choice is yours.
If I have to explain blacklisting and whitelisting in few words then,
Blacklisting is hiding the application from the user, he is restricted from either installing or using it and if he tries to use it he will receive an restriction error message.
Whitelisting is allowing only a few necessary applications to work and not others, in this case other applications will automatically be considered as blacklisted.
How to fix com.sec.bcservice not working?
Follow the all time performed technique that is to completely shut down everything and start the whole process again. So you need to
Go to the com.sec.bcservice option
Click on the storage option.
At the bottom right clear cache option is there click on it.
Now you can force-stop the application and then again restart it.
This will help you to fix the com sec bcservice not working error.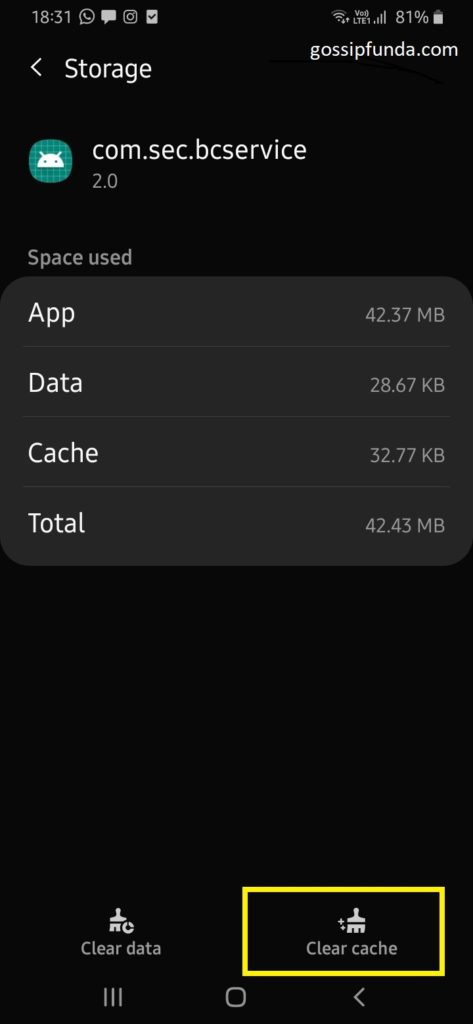 Conclusion
 So here I would just like to wind up this article stating that I have tried to explain each and every bit of this application and right from system applications to com.sec.bcservice and how it is not a virus or spying application. It is a pre-installed application that helps in the working of the device efficiently. You can force-stop it if you want and face the later consequences such as malfunction.