We are living in a world of technological innovations that are enhancing and increasing day by day. To see the location of someone on android is not a big task anymore. As you all would have shared your real-time location with your near and dear ones for our overall family member's safety. To find the whereabouts of your loved ones or friend, the best topmost app is Google Maps. Also, Google has brought many advancements in each of its updates regarding the location-sharing feature. Location sharing is possible with the person who has a google account and you can add any account as per your choice. And it is much easier if you have added their email address to your Google Contacts. Basic requirements to start location sharing
To see someone's location or to share you should have these on your android mobile
Google Account 
Good Internet connection 
Location services turned on for your device
Google Maps
Google Mapping platform is one the best platform to track someone's location and it's making our life faster and easier. Especially for people who are in the travel industry Google Maps are such a boon to them. Elders to kids can easily operate Google Maps. So, when we want to get someone's location on android we need to do some prerequisites to make it work accurately as planned. Above all the main part is you have to keep location ON mode in Map settings. Let's have a look at it step by step.
The first step is to open a Google maps account 
Go to the profile picture. you would have many options available. 
Analyze all the options and you will find the option of Location sharing 
If you click on that you will get a screen of selecting the contacts with whom you want to share.
 Select who can find your location and specify how long you want to share your real-time location with them. 
There will be two options available. The first option is For 1 hour and the second is until you turn this off. Of course, the other person of your family member or friend should do the same settings on their phone to share their location with you.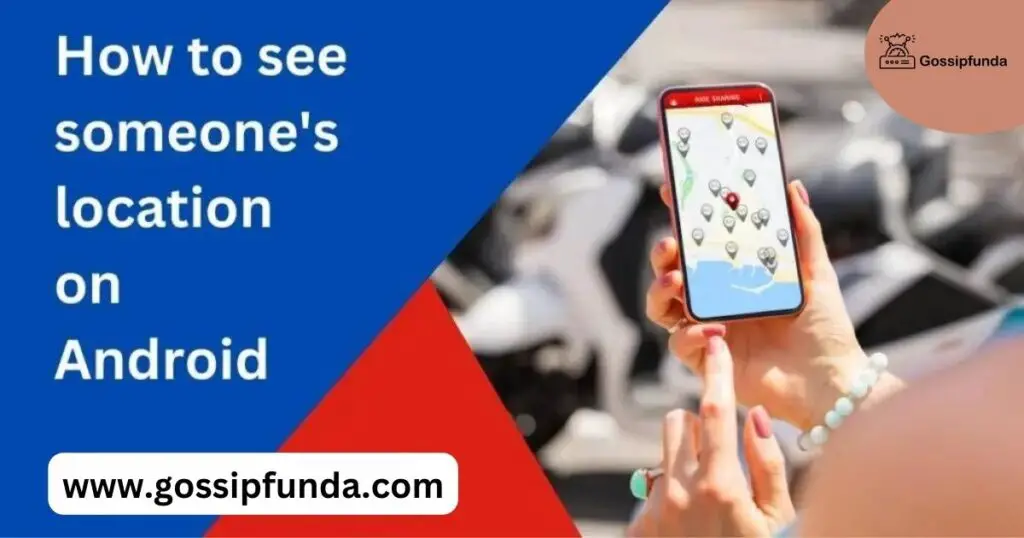 Setup your Android device's location sharing settings
The location sharing option is possible even if your location history is turned off. Some of the most important settings to be done on your phone to make google maps work properly.
Go to settings in google maps 
Click on google location settings 
Switch on the location to be ON.
Click on the new share option to share your location with the new contact
Mention the time of how long you want to share the location
Steps to Stop sharing location with others
Go to google maps 
Click on location sharing
Select the people 
Tap stop button 
Information Google Maps provide when you see someone's location on android
Target's name and their profile picture 
Real-time location in Google Maps
Notifications even when you're not using Maps.
Current location
Mode of traveling, such as driving or walking
Device information such as battery power
Location History
Tells you the estimated travel time from your location to the target's location
Block some contacts 
The most important service is that google sends a notification to you that you are sharing your real-time location with the specific contact with which you selected to do with. Also the same can be done by visiting the website:android.com/find but you have to log in to the target's google account .you will receive the message about where the target is located. But this method fails when you don't have the password of the target's google account.
Another convenient method is Kidsguard Pro for Android. It just requires a simple download and installation. Open the Dashboard on the website and click on locations on the side menu .you will be shown the real-time positioning and historical positioning. Similar to this there is an infinite number of apps and websites available which has their pros and cons. But I always prefer to use Google maps and in some cases, we can rely on paid apps that are trustworthy. Apart from google maps, there are many other apps available on android that help us to locate the device's location. This can be used in case of a missing phone or to track your child's android device.
Handle your Android device's location settings
When you turn on location settings on your device google provides you location-based services such as places near you, and predictions of your nearby places and guides you accordingly. Some apps also get data if you give access to google location sharing permission.
Some of the Popular Apps To see the location of someone Android Phones For Free
Google Maps
Find My Device. 
Family Locator by Life360
Where's My Droid
Famisafe Location Tracking
Google Maps Location Sharing
Geo tracker
Life360
Find My Kids
A-GPS Tracker
See SOMEONE'S LOCATION ON ANDROID WITHOUT THEIR KNOWLEDGE
There are cases where people want to see their dear one's location without their knowledge on their android mobile. If you want to monitor your children, spouse, or employees or simply want to ensure that your phone is tracked when it is lost. Usually, parents will need features such as tracking calls, text messages, phone history, internet history, etc. whereas employers will look for different features such as tracking employees' location, social media, monitoring emails, using bug features for camera and mic, and internet history.
Spy apps 
Lots of spy apps are available in the play store which makes us confused to decide on the right one. In cases of installing any spy apps, you have to turn off play protect settings from your play store. This play protect setting does not allow apps that are harmful to your device. Surely, your private information from the device is not floating anywhere outside. Though it is illegal to track someone's location it is recommended to use these tools to track your kids.
Below is the list of apps to track their mobile by number and decide which suits you best by analyzing their features. In all these apps the best part is that you can get access to all data without any trace left behind. All actions happen in the background that is unnoticed by anyone. The most recommended spy apps are mentioned below.
1.mSpy
The best among these is the mSpy.Though it is a paid app it is worth it because the setup is easy to use. This app ensures the live location of the target's device, call history, SMS, and social media apps. I would always prefer paid apps as they are trustworthy.
2. Mobilespy
This is another familiar app that we recommend. Here you can access the target's social media apps. The dashboard will tell the entire details of the call history and all related information regarding the last added contacts and their location.
3. cocospy
Cocospy features include call logs, SMS, GPS tracking and Geofencing, Installed apps, Social media activities, Calendar tracking, and Web browser history.
4. Mobilespy
In the Mobilespy app, you can remotely track social media, multimedia, texts, phone calls, apps, web data, location tracking, etc.
The victim's phone is completely unaware of such things as this app is running in stealth mode 
5. Eyezy
It uses a powerful technology to track phone calls, browsing activities, texts, app activities, and physical movements. It is very much compatible with both Android and iOS devices. All you need is to have access to your target's device to install the app 
6. Minspy 
Minspy is a synonymous app that works through a web browser. It is easy to use an app to monitor all modern devices. Tracks critical data like call logs, and Snapchat spy.WhatsApp spy, Instagram spy, Stealth mode, Geofence alert, SIM location, etc.
Common spy app features are provided to the person who installs these apps
Track Social media apps
Monitor your activities on Facebook, Instagram, Pinterest, LinkedIn, etc. Whatever you post, send a message, or like can be seen by the person who is tracking your device.
Track Text messages and monitor calls 
This app gives the details of the SMS sent and received, Call history, call details, etc.
Keyboard logging
This app tracks the activities done on your keyboard. It gives exact letters which are typed on your keyboard.
Parental control
Have some restrictions over what websites can be shown to your child and blocks the inappropriate sites.
Location monitoring 
Monitors real-time device location 
Track Browser history and apps usage 
Grant access to some of the target's installed apps, their browsing history, Contact and calendar 
Live Control Panel status
Shows the live screen of the phone now and then every 90 seconds
Notifications 
Send us notifications when the target's device is out of the designated location or some other unusual activities happen.
Device control
Have control over the target's phone by making it ring, lock the phone or erase the data from the phone. This is particularly used when the target has lost the phone and trying to control his device from some other device.
Camera and microphone control
This app activates the camera and the microphone can see the target's activities and also able to hear the target's calls through the microphone.
Locate people on an android device
In this fast-running world, it is inevitable to make schedules, plan, and track our and others' mobile for a purpose and sometimes to reach unfamiliar places accurately. This feature not only enables us to reach the fastest route to the office but also gives us a quick glimpse of what we are searching for around us within seconds. Tracking someone's location is made very much easy in updated android mobiles. Almost 67% of smartphone users are using Google Maps for various reasons. Make sure we use all these innovations or advancements for a good cause. It can be used to safeguard our families to find their location for an essential purpose.
Questions that arise in your mind
1. How to share your location who doesn't have a Google Account?
When you have to share a location with people who don't have a google account you will share it as a link. This is possible by providing them with the link feature available in Google Maps. Go to Google Maps profile >Tap on location sharing>New share >click on More> select copy to clipboard >paste the link in email, text, WhatsApp, or other, messaging services. Also, it is impossible to view the target's location on google maps without their consent. The person has to permit sharing the location with you. Because Google Maps sends regular notifications to the person who is sharing their location. If you have to locate someone without their knowledge you have to use different software tracking.
2. In location services why you will have an emergency location option?
Our mobile comes up with in-built location services which are used to reveal our general location when it is required. You would have already tried reaching these methods while your phone is lost or stolen by someone. Even If emergency Location service is kept off, during an emergency call your mobile carriers will send the device's location to the emergency response teams. The responders will reach you fast if you dial or text emergency numbers on your mobile.
3. Does Google Maps work without the internet?
Maps use GPS, a navigation system that uses satellites to receive signals and synchronize our location. Maps don't require an internet connection but it is our device that requires data to stream the map in our device. When your device has an internet connection it uses Assisted GPS feature which uses the nearby cellphone towers and provides you with the pin-point details of your location. To make your Google Maps work without the internet follow some strategies to find your path when you are offline. We may have some unstable, poor internet connection or our data gets exhausted while traveling to a new place. So, you might think that once your data gets exhausted you will be stuck in the middle of the road. Nevertheless, Google Mapping offline feature is there to save you.
1) you can use this offline feature on both Android and iOS.
2) Go to the profile picture and you will have an option as 'Offline Maps'.
3) Once you click offline maps it gives you the option of 'select your own map'
4) It shows the area which you want to select for the download button which is at the bottom.
5) Finally you will get the downloaded map and use it any time without the internet.