Unfortunately, Google Play services keeps stopping
Google Play services keeps stopping: You are upset because suddenly your GOOGLE PLAY SERVICE HAS STOPPED and now you are not able to play games watch movies or listen to songs. Come have a look below to solve your queries.
Solution for Google Play services keeps stopping
Problems are common in everyone's life and one problem may be common in every one day to day life i.e, Gadgets. If your GOOGLE PLAY SERVICE HAS STOPPED then don't worry. Here we have listed some solutions.
But before moving to the solution let us know the reason behind it- Basically it can occur due to poor network, the application is not updated. There may be some other reasons also but they are the exception.
Now, coming to solutions. All these methods are quite simple and easy only you need to do it carefully.
Must read: How to sign out of google play store?
1. Restarting your Device
This sounds a little weird but this method can give you a solution many times for your different problems.
Keep pressing the power button till you get the option shutting it off> once you get the options to touch the power button and turn off your device.
After it gets completely shut off open it again after a few minutes and go to Google Play Store and open it.
See you have got your solution or not.
2.Updating Your Applications
In today's time being update is very important if you are not updated you will have to face issues, embarrassment.
The same thing happens with your application also keeping it updated will make it work smoothly, error-free. So always check whether you have an updated version in your device or not.
For this first, you need to go to Google Play Store
As soon it open you can see the whole page what it consists but here you only need to update the things and you have two tasks here i.e, first, you have to check whether your Google Play Store is having updated version or not.
And on the other side, you have to check what all apps are there for updates.
You need to updates both of these because they might be the reason behind your problem.
So, first, see the top left side and touch the bars>after that moving a little down you can check for setting them you can see Play Store version >check out whether it has a new version or not?
After that click one time back button and move up >their you can see My apps& games>open it and you can see the list of apps you have in your device and one by one update them if an update is needed.
By finishing all this close Play store app and open it again to check whether it is working smoothly or not.
Don't Forget To Check: Android Firewall
3. Switching Cellular data to Wifi
Due to a poor connection, everyone has faced problems while using different apps. The same thing happens to our Google Play Store Services also if we are not connected with the good network we will suffer from issue i.e, not working properly or refuse to download.
In this case, you can switch your cellular data to a wifi network. There you can check different networks by connecting with them.
4.Changing The Time And Dates
If we don't know the exact time and date then we can face many problems. We might get late for our meetings, we can forget about important dates, we might not reach the exact time, etc…
Being updated with time and date is very essential and not only human beings need this but our devices also need to be updated.
So, When the time and dates are incorrect then also Google Play Services might occur some issue or may fail. So make sure that date and time always show right.
Settings > select system>choose date &time>set automatic mode enabled so that you need not set up every time.
But if you are still facing problems then disabled the automatic mode and set the time by yourself. After you have finished restart your device and then retry the Google Play Store.
5. Removing the Google Account
It is not necessary that every work goes correct at once.
Similarly, the android device gets unsuccessful while adding a user account correctly.
So this has also a very simple solution.
1. Open the settings.
2.Select Accounts. Then click on the Google Account and remove the account which is already there but does remember before removing the account you have to prep your backups of everything.
3. Add your account again and do it carefully.
4. Check now whether Play Store is working right or not.
6. Updating Phone
It's one area a person would never examine if Google Play Services is having a problem.
Nevertheless, for many people, upgrading phone software has proven beneficial.
For this, go to Settings> Device (or Phone) > Patch.
Press Check to get updated.
If there's an update open, install it as soon as possible.
By following all this above method if still, you are facing problems that didn't get the solution then don't worry some methods are still left and doing that you will get your solution definitely.
7. Booting Up In Safe Mood
Like restart, booting in safe mode also addresses different problems on Android phones. Again, this won't remove data from you and you can also access them in protected mode.
Running the device in safe mode also helps to identify the problems caused by software from third parties.
Keep your phone's power button until you see the various power choices to boot in safe mode.
Click the Power option and hold it off.
A pop-up is displayed to tell you that you are in a safe mode to boot.
Tap on Okay. Click on Ok.
The Safe mode indicated in the bottom-left corner is then used to run your computer.
Turn off your phone if the above approach doesn't work.
When it is disabled, press and hold on the power button to activate it.
Continue to hold it until you see the logo of the company.
Then remove the power button and press the down button for silence.
Keep pressing until you see on the bottom of the Safe Mode logo.
Wait a couple of minutes once in safe mode.
If the error in Play Services doesn't pop up, a third-party app could cause the problem.
Have you built an app recently? Attempt to deconstruct it.
8. Varifying Google Play Services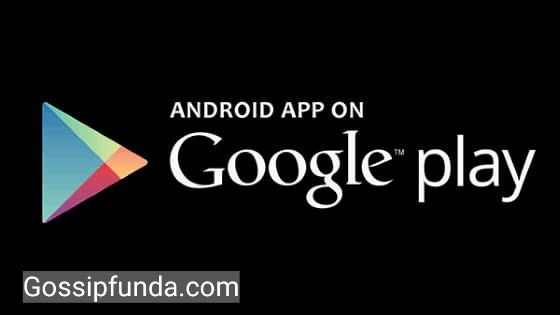 Play services are difficult to uninstall. It's not impossible, though. Play Services could possibly have been disabled on your phone. You have to enable it if that is the case. Go to Setup > Applications > Play services for Google. If the Enable option is displayed, tap it. Play Services have been disabled. Nevertheless, when you display the Disable option in gray, you do not have to take action and it is already working.
9. Keeping Cache And Data Clear
The cache and the date of the particular app can also be transparent as a simple solution to any problem.
In this case, for Google Play Services and Google Play Store, we need to clear cache and data. If you do anything, your phone won't delete any details.
Clearing data, however, will log you out and restart your settings from the play store.
See how cache and data are clearing.
1. Go to Settings / Program Manager to open phone settings.
2: Explore Google Play Services on your smartphone.
3: On the next screen you tap on the storage option and then the Remove cache. Start again on your phone. Start again. Repeat and press Clear data/storage instead of Clear cache if the problem persists.
Don't Forget To Learn About WiFi Authentication Error
10. Doing Factory Reset
Prefer this option at last if you are not getting over from your problem because doing this will remove everything from your device so prep a backup before doing this so you get all your important data back.
Doing this is quite easy-
Visit Settings app on your smartphone
Scroll down HERE TWO THINGS HAPPENS YOU MIGHT GET DIRECTLY FACTORY RESET OR YOU FIRST HAVE TO GO SYSTEMS, OPEN IT SCROLL DOWN YOU WILL GET THE OPTION.
In both this case you have to do the same thing touch it and reset your phone.
Once you have down you will get your device as it was in new.
So login everything wherever you have done completely all the steps that are required.
Conclusion
So my dear friends, as we all have heard that "EVERY PROBLEM HAS ITS SOLUTION" above-mentioned methods are the solution to your problem when your Google Play services keeps stopping. All the above-listed solutions are easy and simple. Just try it whenever you face such problems.
I hope you got over it …..Stay tuned, and let us know your other problems and allow us to help you out.