"Unfortunately the process com.android.phone has stopped" Error-> 100% Fix with best methods. As we all know, the Android Operating System is one of the best Operating Systems of its type. It is open-source, secured, includes a variety of impressive functions, and most trusted and popular OS in the market. And, how can we forget the most important thing that, it is entirely free of cost. And to keep Android OS as the best OS of its kind constantly, Google has made plenty of efforts by fixing bugs frequently, providing enhanced features, and more. Google keeps a constant upgrading routine of their Android OS every year. So, no doubt, Android works quite smoothly and effectively, while not even using excessive sources of your device. Afterall having 2.5 billion devices working on Android Operating System is not a small thing! 2.5 Billion!
But even when the Google team puts on so many efforts for keeping Android away from bugs and other software problems. Still, Android can't be called as impeccable. Even after continuous evaluation of this OS happening every year, Android still has some of its weak areas. And these weak areas aren't that Google's Android team isn't working for! But as the various features are getting added and upgraded each time, hence solving one and creating a new every time! One such problem that the Android user face is the crashing of the OS. This problem may show up as, "Unfortunately the process com.android.phone has stopped." If you are one of those users who are facing this issue, then worry not, you are on the right page. We got your Android device, covered!
The Occurrence of "com.android.phone has stopped"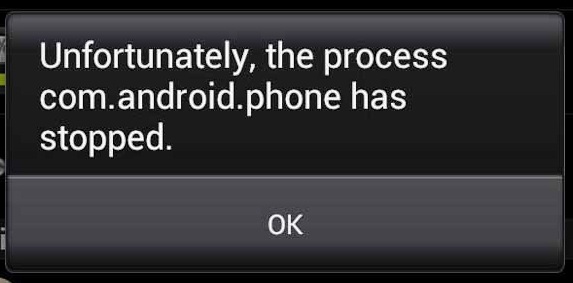 The crashing of Android can be popped up as, "Unfortunately the process com.android.phone has stopped." This crash message may occur each time you are operating phone or calling features or related features. Especially you will receive this error message every time while placing a call or receiving a call. And it is also possible that this error message wouldn't let you do anything on your Android device, interrupting every then and now. It would be pretty annoying to have such a problem in the device every time you try to do something. So, it's better to get this problem fixed as soon as possible.
This error mainly occurs when there is some problem inside the OS or manufacturing system of your Android device. It is a possibility that there is some problem with your phone manager or phone application.
List of basic reasons
We can't tell you that what is the exact problem here but we still have provided you some list of basic reasons:
Technical Flaw or Inbuilt software issue. And the reason why this flaw will occur is by updating your device with some buggy updates. Causing the UI system to crash down, making you incapable of performing any task.
The firmware updating procedure failed. If there was some interruption that made updating of firmware stop in between then, it might show "com.android.phone stopped unexpectedly".
Obstacles occurred by some third-party applications. Few third-party applications in the market can create malfunctioning in your system. It may be blocking some of the system functions while operating.
The buildup of excessive junk or obsolete files. While browsing or downloading encrypted documents may give access to some harmful junk files. These junk files turn out to be an obstacle for your device system, making your device crash or slow down.
You are installing a new Custom ROM on the device. Ensure that you read all the details and reviews of the new custom ROM you are installing on your device. There are some custom ROMs which has bugs in it, which makes it difficult to function.
Not efficient storage or RAM space available. Always make sure that your device is not critically exhausted. Less storage RAM creates a lot of trouble as your system needs some empty space for itself to function properly.
Steps to Fix "com.android.phone has stopped" Error
As we said to you before that this error occurs when there is a problem in your system. So, you don't worry that you will need and technician to solve this or a programmer to decode the error. There are many ways in which you can successfully remove this error, all by yourself. These are simply a few steps in which you can easily make your device work back as normal as before. So, without any more due, let's look at all these easy solutions!
Restarting of the Device
When we mostly close our apps after using, that app doesn't shut down completely as it should. Its functions still keep on running on the background. Making it drain excessive resources and also sometimes affect the system source. An entire day we use many apps for many different types of functions that run in the background when exited. These apps mainly run in the background for easy next time launch and less time consuming while operating that app next time. Restarting the device will shut down these apps running in the background hence stopping the obstacle occurring in the system. The barrier will be removed when switched off, and the error because of which you were getting the message "com.android.phone has stopped" would get fixed.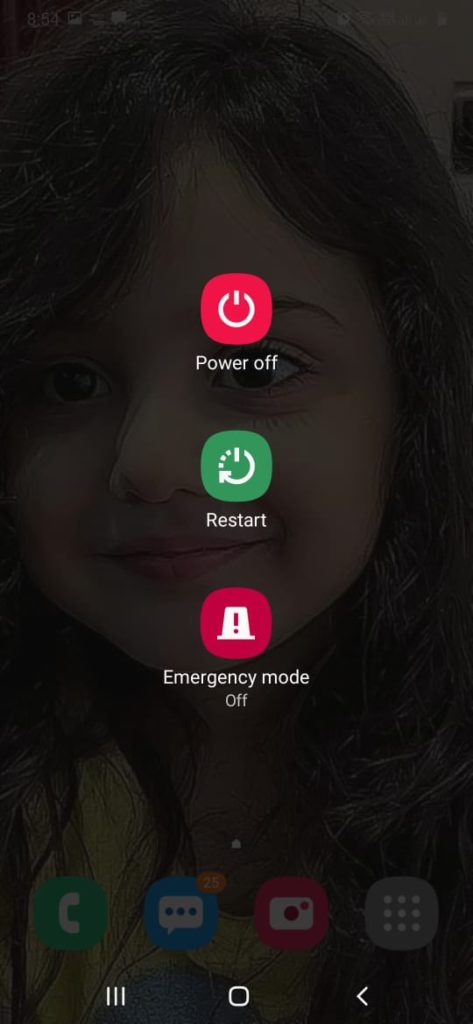 It would be best if you switched your phone at least once in a week to give your device some rest from these background running apps and functions. This may be helpful in preventing devices from crashing, better battery performance, and retaining memory. In some cases, the error "com.android.phone has stopped" keeps on popping every time you touch the screen. In such a situation, you can press hold the power key button for 30 seconds or so to force shut the device.
Re-insert the SIM Card in the device
As we know, the error "Unfortunately the process com.android.phone has stopped" is directly connected to the phone app and function. Hence trying this won't be any wrong thought. Re-inserting the SIM card in the device will possibly make some difference and can be helpful in fixing this error. This will also get you to be assured of your SIM network connectivity if there is any problem with connection or not. SIM provides essential information for the connectivity of the device, so it is possible that there can be some bug in SIM. This bug may be the cause of a problem where it wouldn't be letting some software run hence corrupting the software. So, it would be better if we re-insert SIM to make sure.
While starting this process of SIM removing, do make sure that you switch off your device correctly. Sometimes we make a mistake of removing SIM without switching off, which can end up the mess up the problem more. As there are many application and functions which uses connectivity and data for operating also effecting. So, to avoid this is important. After re-inserting the SIM in port, boot your device. Wait until your device is successfully connected. If no error message occurs when your device is fixed.
Some Cleaning of Phone App's Data
Few major causes of app crashing can be easily solved by removing the cache and data of that app. And phone application installed on your phone is a system application. And thus, there is no restriction in clearing some cache and data for the betterment of the phone app or dialer app.
Please remember that clearing the cache doesn't delete any of your personal data or contacts. Clearing data will only reset the phone application, which will make it work smoothly with zero interruption. For clearing data, follow these few easy steps:
Phone App Data and Cache clearing: Phone "Setting" → Apps → "Phone" → Storage → "Clear Data" & "Clear cache" options → Reboot your device.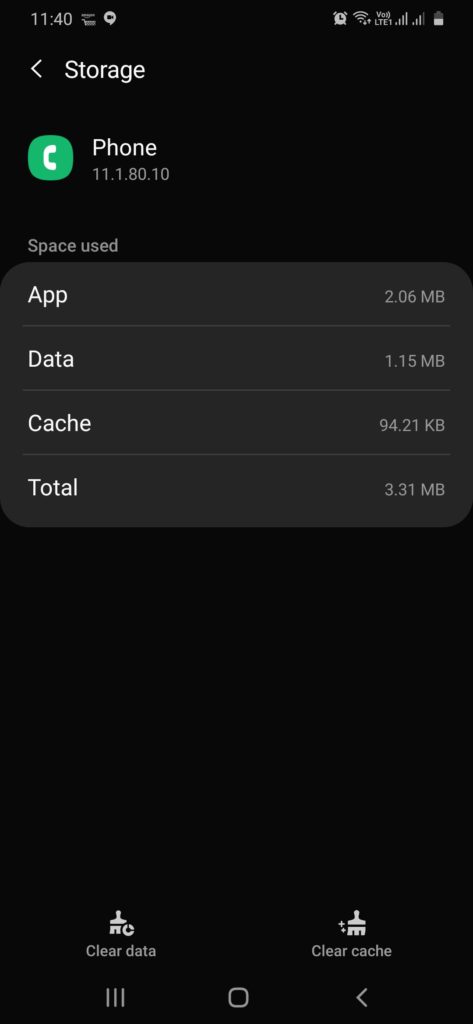 SIM tool Kit Data and Cache clearing: Phone "Setting" → Apps → "SIM tool Kit" → Storage → "Clear Data" & "Clear cache" options → Reboot your device.
Note: It will be better for you to clear data and cache from both the application for genuinely effective results. And also, the above mention options are from the Samsung device. So, keep in mind that your device may have different naming's but with similar meaning.
Once after restarting your device, check if the problem still persists by placing a call. If it shows no error messages, then your device system has been fixed.
Removing of System Cache
If your problem of "Unfortunately the process com.android.phone has stopped" still persists even after following the above-given solution. Then it may be possible that there is some problem in system cache and data. As we already cleared the existing cache and data from the Phone app and SIM tool Kit. Then for sure, there is some problem with other phone memory cache.
Remember clearing these phone memory cache and data won't delete any of the personal data or information in your device.
Now deleting this cache is some technical procedure, so it is being recommended to you to follow all the guidelines and steps for successful deletion closely. These caches have been stored on your device for instant loading of all the applications on the device. 
Deleting phone memory software: Switch off your device → Boot your device on recovery mode (every device has a different button combination for booting) → Choose the "Wipe Cache Partition" option → Tap on the "Yes" button → Phone will delete all the cache present.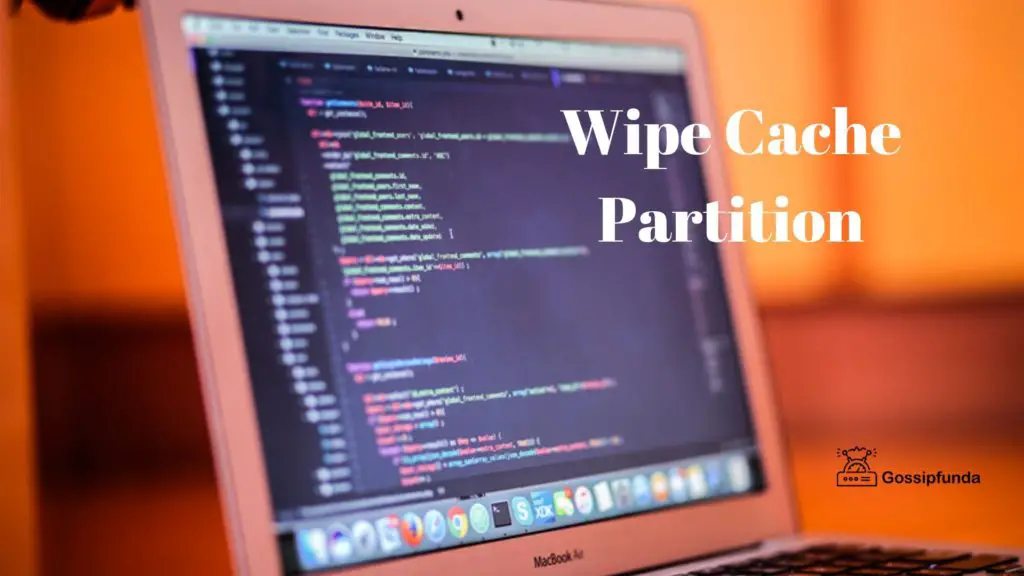 Check if the error is fixed or not by placing a call. If the error is corrected, the error msg wouldn't occur.
Booting of android device to Safe mode
The error message "Unfortunately the process com.android.phone has stopped" can also because by some third party. So, you will need to shut down all the active third-party software to check if this error is because of the third-party software. Booting in the "Safe Mode" will disable all the third-party software which have been installed on the device.
Booting to Safe Mode: Press and the hold "Power Key" until the restart menu appears → "Power Off" → Confirmation box would appear for "Rebooting" to "Safe Mode" → Press "Ok" → Automatic start of Rebooting. 
Now check that if the error still exists to make sure that this problem is or isn't occurring because of third party software. After you can quickly get back to normal mode by again Rebooting your device.
Some other ways in which you can fix com.android.phone has stopped
Performing of Factory reset on the device.
Contact your device manufacturer.
Restoring stock ROM on the device.
Change the Custom RAM your device currently has.
Summary
So, this was all the solution we can come up with for the error "Unfortunately the process com.android.phone has stopped" occurring on Android device. We are hoping that these solutions had been able to fix your machine and work like before. If you have some other solutions to add in this, do let us know.